06.08.2015 - Tübingen
Hello, We are on holiday and the weather is really hot. Nevertheless we went on excursion. We visited the Botanical garden of Tübingen. A wonderful garden!
A small vineyard – but not enough for a good harvest.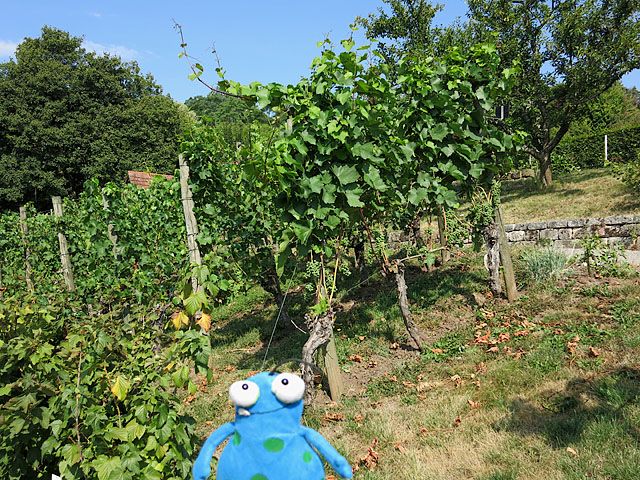 Oups, we didn't sit comfortable.
We saw lemons.
And beautiful flowers.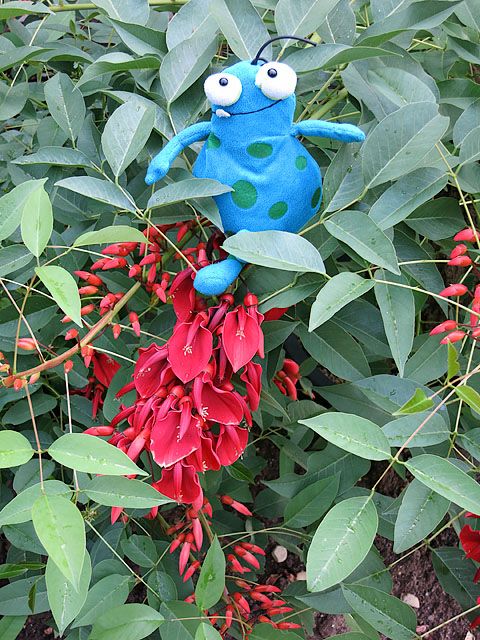 It was so hot outside, that it was no problem to go into the greenhouses.
It looked like a jungle.
Outside there was a bridge through a bamboo-forest. What will be on the other side?
Wow, they were beautiful!
A wonderful garden!
We didn't had to pay an entry fee, so we decided to give a donation. A place like this should be conserved!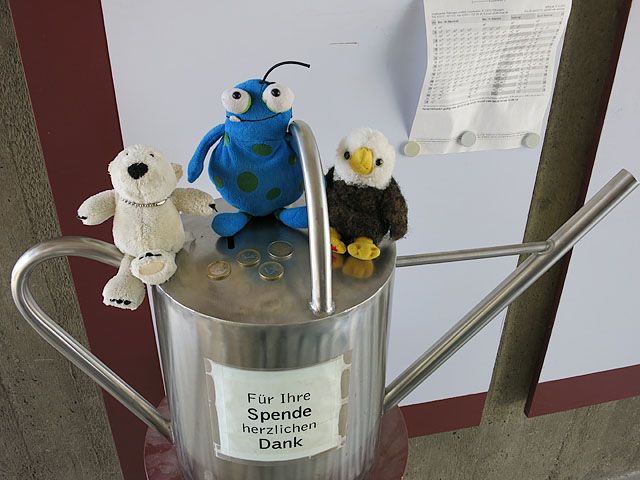 On our way back to the car we saw a lot of these funny umbrellas. Should it be art?
It was a great day. Yours Murph
---
07.08.2015 - Burg Hohenzollern
Hello, Another hot day! We will visit this beautiful castle today.
Let's have a look at it.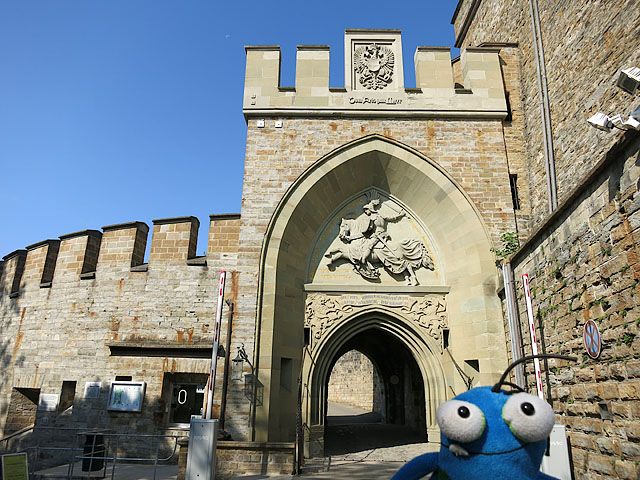 It had high and wide walls.
This is the emblem of the owners.
Another gate…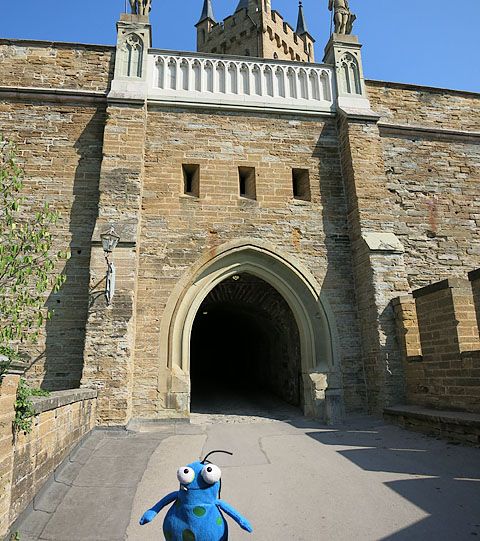 How many gates will we find? Because of the heat we took a rest.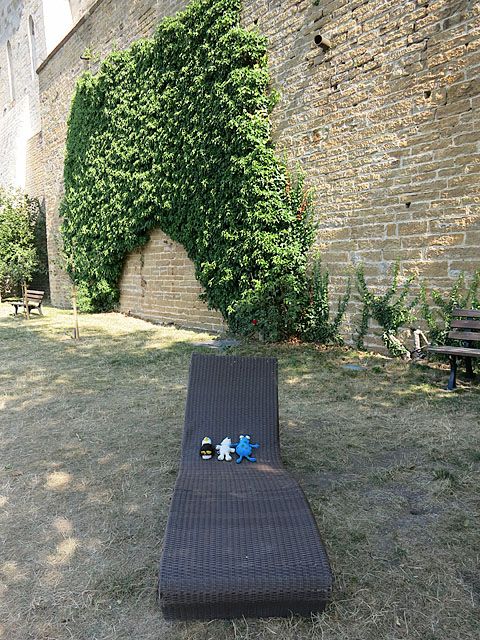 Ah, we did it. It is really beautiful!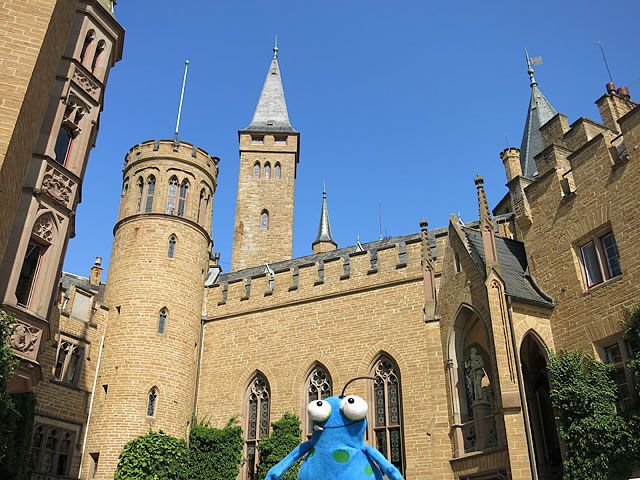 This is the builder of the Castle.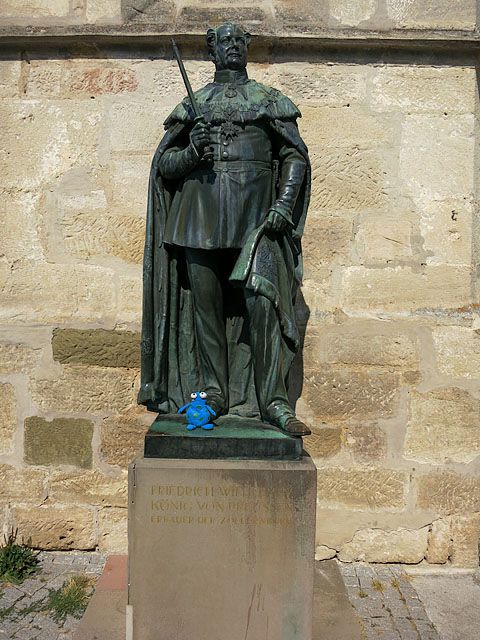 Cool, a big cannon.
It is a wonderful castle!
We need something cold to drink. Better not at this place.
This garden looked beautiful.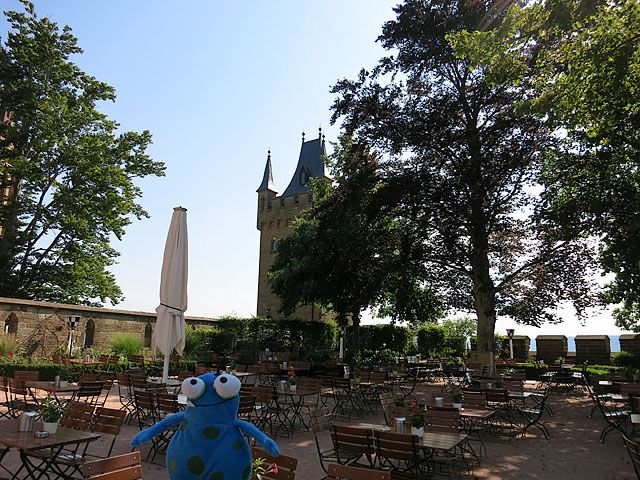 I like a holiday like this one!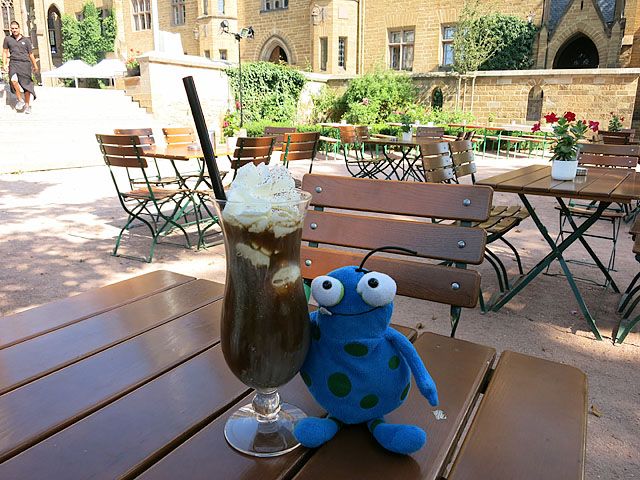 Until soon Murph
---
08.08.2015 - Tübingen
Hello, Today we went to Tübingen. The old city is very nice – this is the town hall.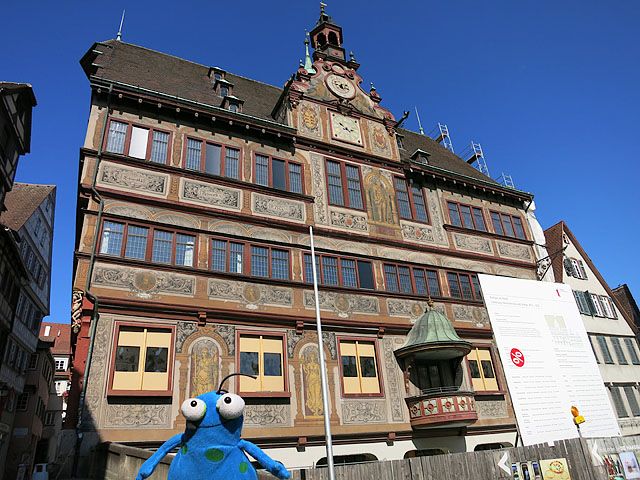 All lanterns were decorated with flowers. This looked great!
It was too hot for us in the town– we had 32 degrees Celsius. So we went to the Neckar. The famous "Platanenallee" was shady!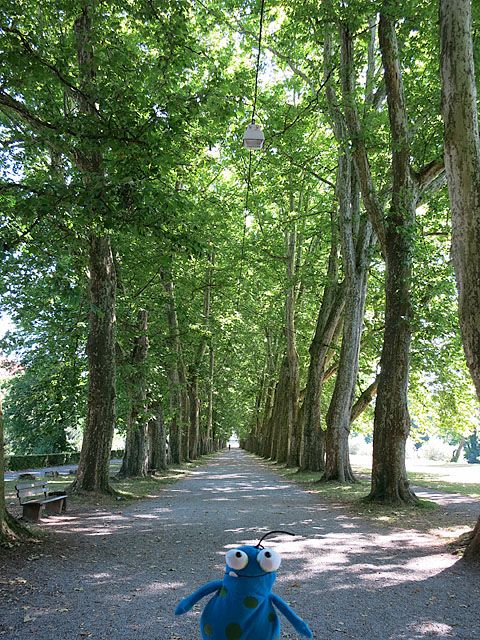 This poet is a famous man in Tübingen.
The Castle of Tübingen
From the alley we had a beautiful view over the old city.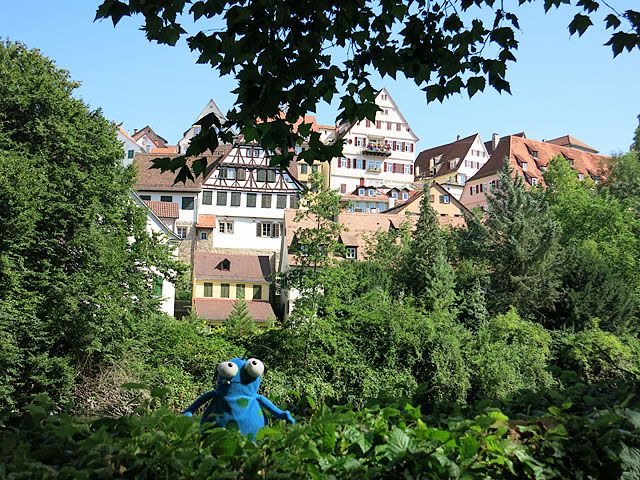 These wooden boats are called "Stocherkähne". You can use it in very flat waters.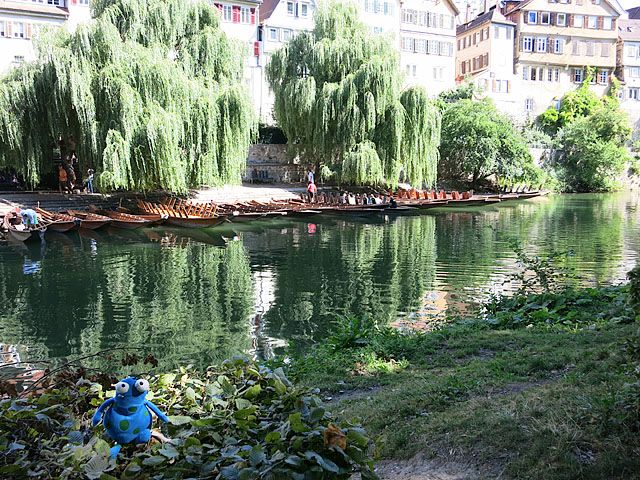 The small yellow tower is the "Hölderlinturm". The poet Hölderlin lived here.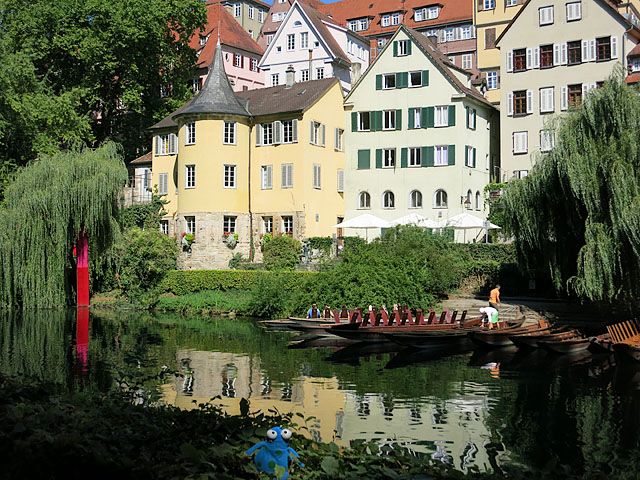 We didn't know why the bags were here – the water was really low.
Tübingen is a really beautiful town!
Many Greetings Murph
---
09.08.2015 - Sonnenbühl
Hello, How exciting! We will go into a flowstone cave! Hopefully it won't be to dark, because we want to take photos!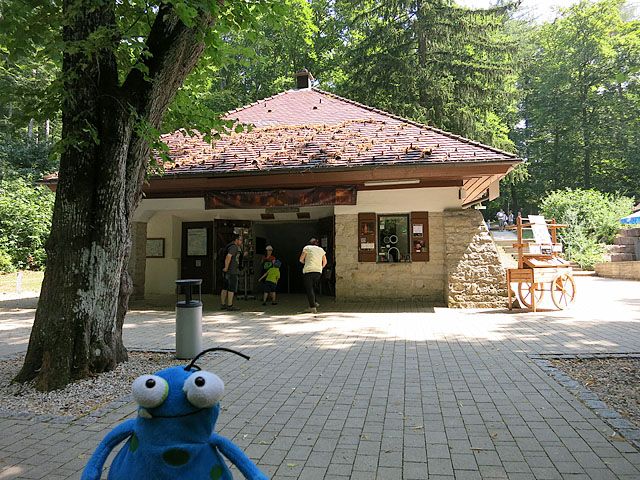 These stones were very impressive.
I especially loved this hall. It looks so mystic.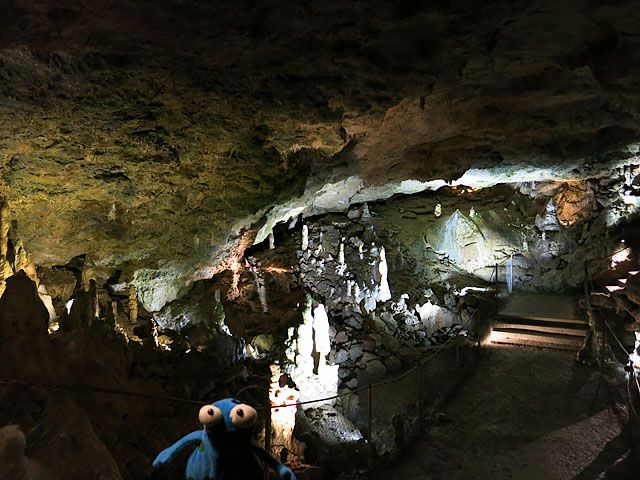 Another wonderful stone!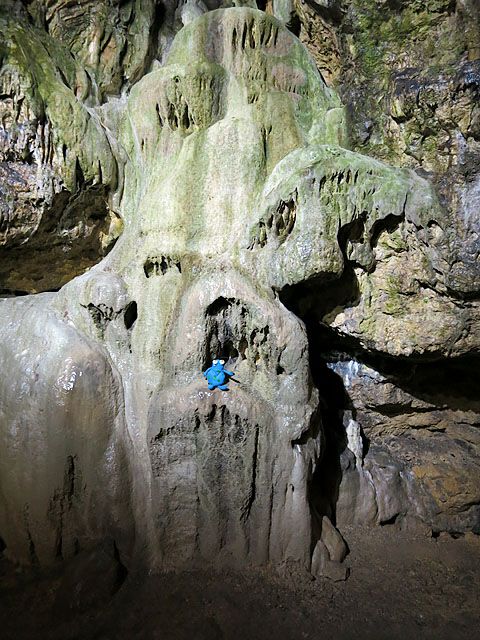 This was the biggest flowstone of the cave. It's height was 5 meters. Unfortunately it was sawed, because someone wanted to decorate his castle with it.
We didn't have many photos, but the Cave was amazing. And it was a great refreshment to have 9 degrees in contrast to more than 30 degrees outside. Love Murph
---
10.08.2015 - Bad Urach
Hello, Today we wanted to see a fall. It should be near to Bad Urach.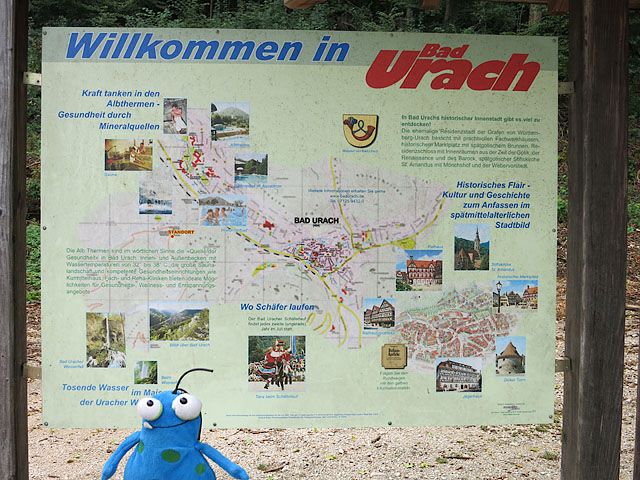 We walked along this beautiful river.
Will this be the fall? I think, it was too small.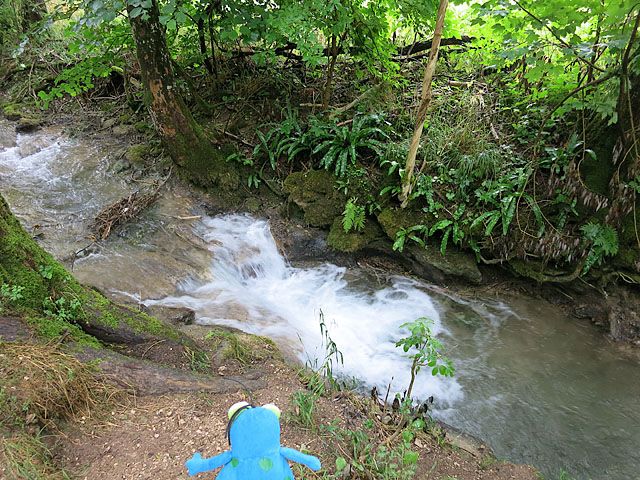 There was the fall! We wanted to go near to it.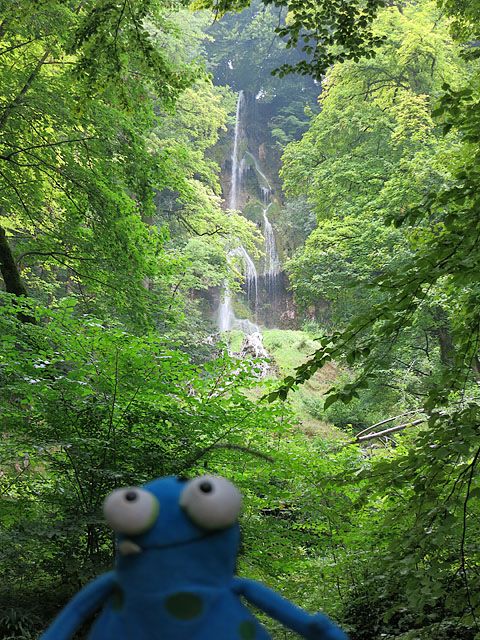 On our way to it we saw these great roots of a tree.
We found the fall!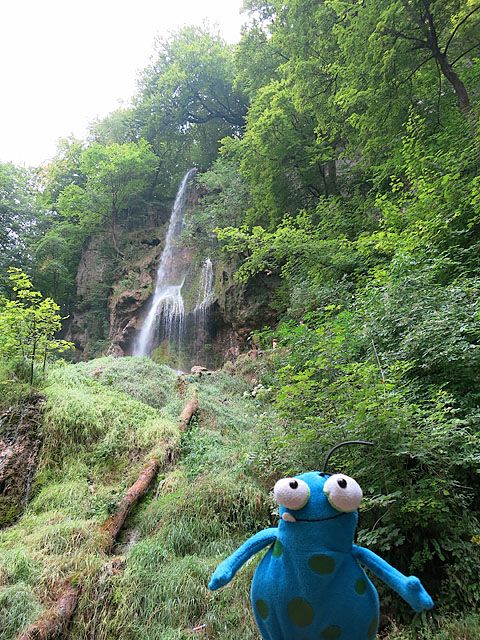 It was so beautiful!
Yours Murph
---
11.08.2015 - Stuttgart
Hello, Today we visited a famous zoo – the "Wilhelma" in Stuttgart. Surely it was hot again – and many animals hid in the shadow.
The fishes were not fussed about the heat.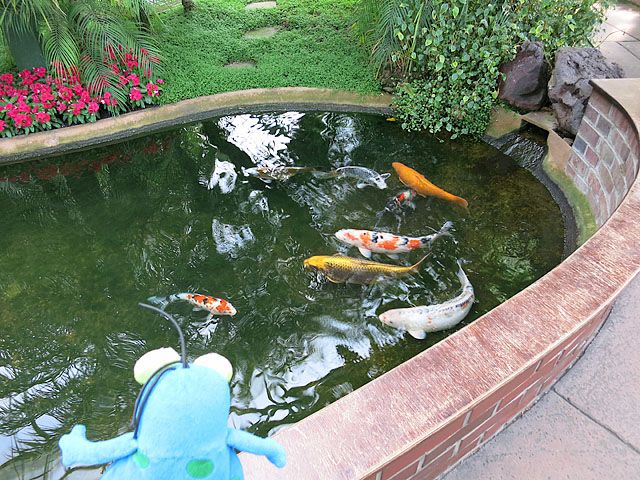 The zoo is famous for its plants, too.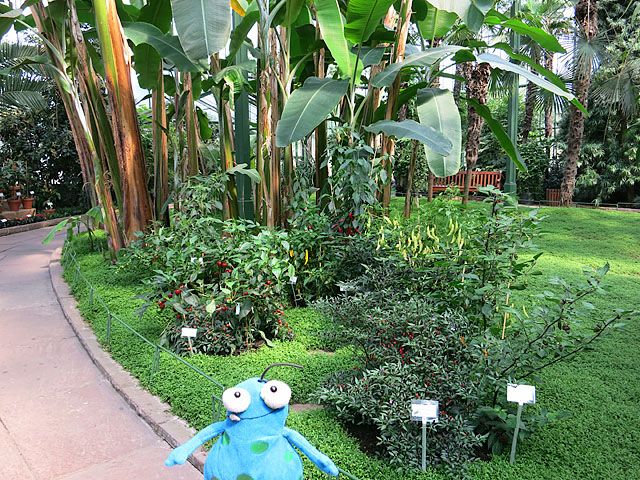 This greenhouse was full of fuchsias – and all bloomed.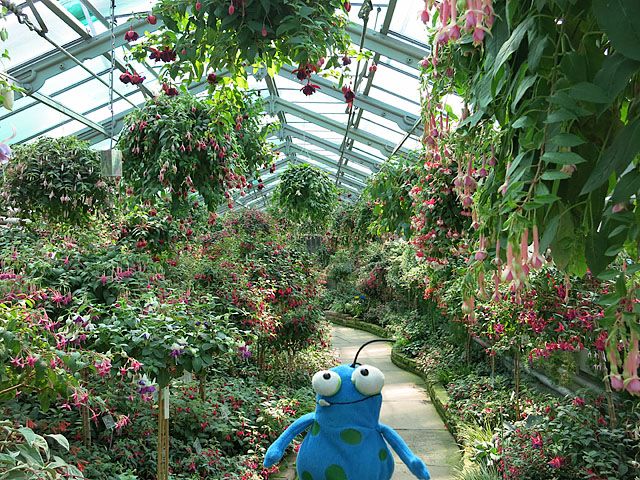 The garden was beautiful, too.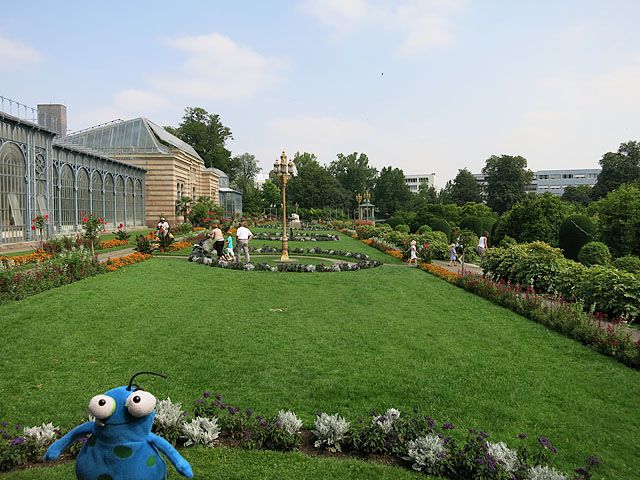 There was a big pond with water lilies.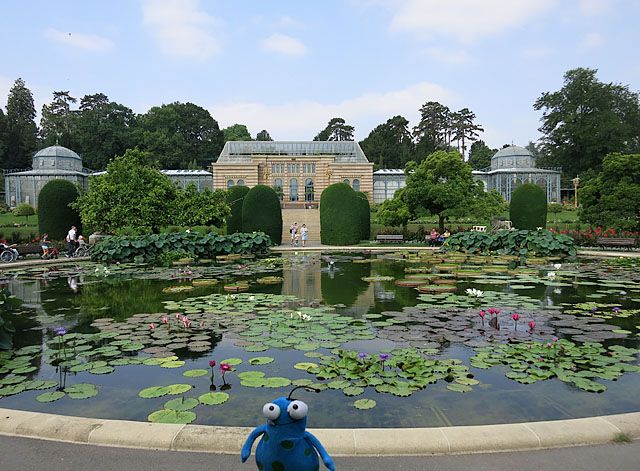 This bear loved to be in the water. He was a big brother of Ole.
These guys didn't have problems with the heat, too.
And then this! They remember me of Stoker! What a pity that he is not with us at the moment. They looked marvellous!
What a wonderful day! Murph
---
12.08.2015 - Schloss Lichtenstein
Hello, …another hot day – and for a change – another castle…
It looked beautiful!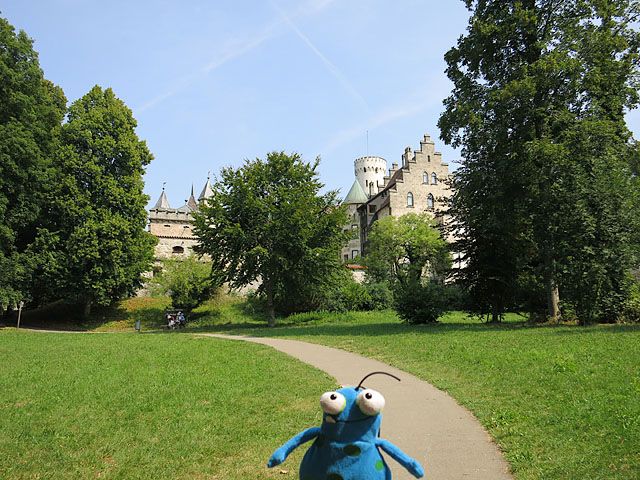 This castle had only one gate.
The houses in the courtyard looked great!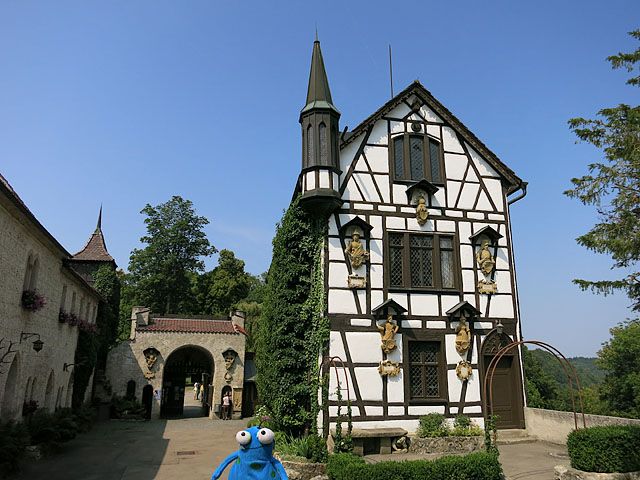 This was the tower of the Castle.
There were some small buildings in the wall.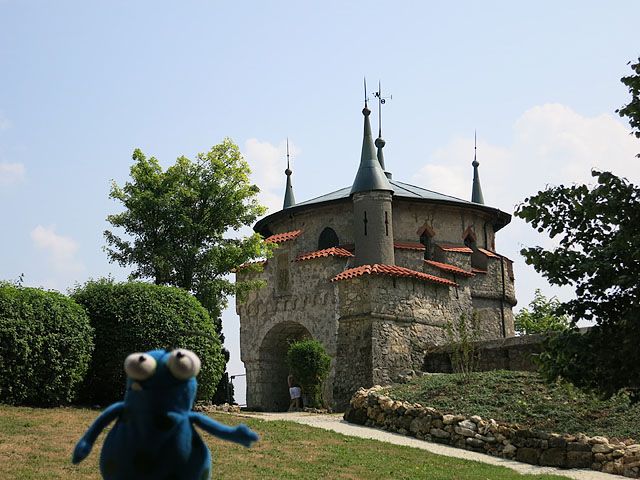 This Castle could be out of a fairy tale.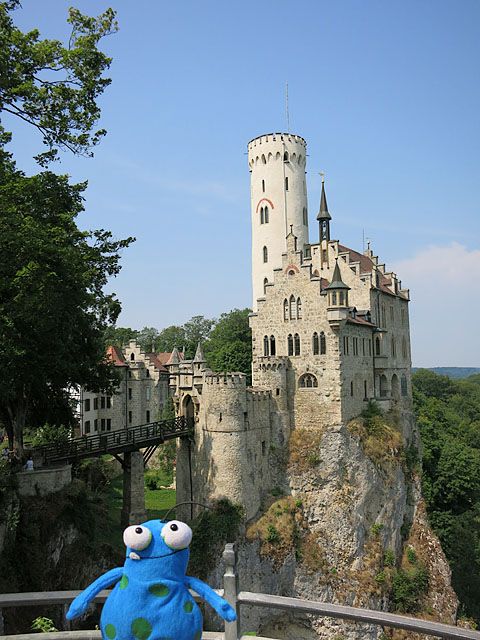 I would love to live here – it suited me – didn't it?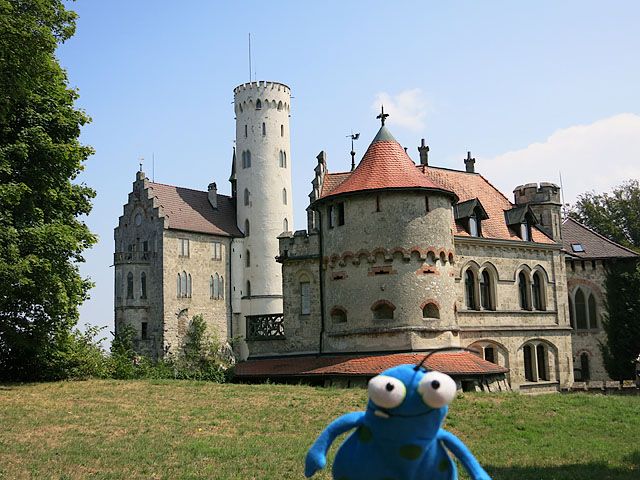 Until soon Murph
---
14.08.2015 - Herrenberg
Hello, Today we visited a nice small town. The market place was very beautiful.
There were half-framed houses everywhere.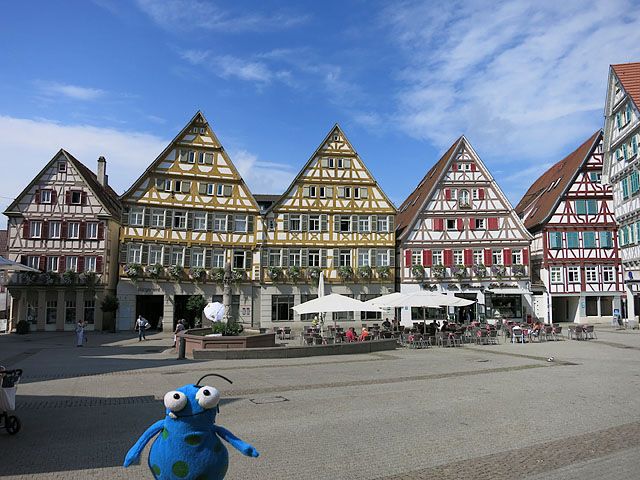 This church is famous. It is called the "Glucke vom Gäu" and it slides every year 1 mm in direction to the market place.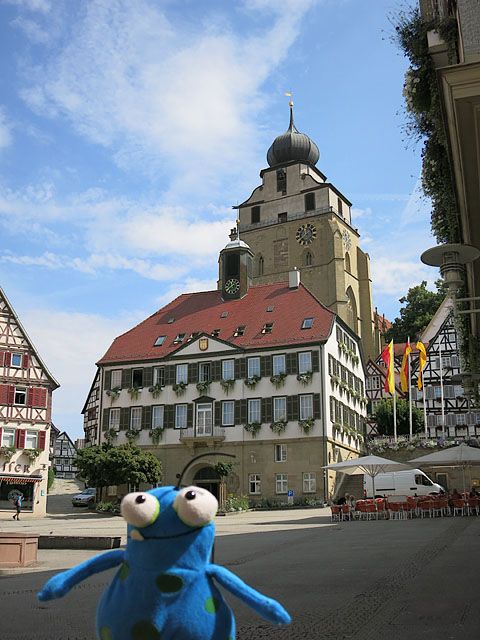 A beautiful church…
… with a beautiful sundial.
In the church was a museum for church bells. This was the biggest bell with a weight of more than 6 tons.
On the way back we met this funny bird.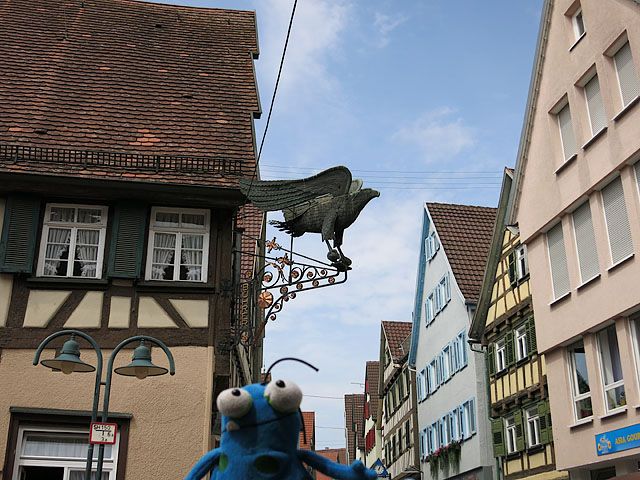 A really nice small town! Greetings Murph
---
15.08.2015 - Pilztreffen
Hello friends, I got an invitation to the mushroom-meeting in the legendary "Schönbuch" and I think this is an exciting meeting! It was very dry and hot here – let's see, what we will find in the forest….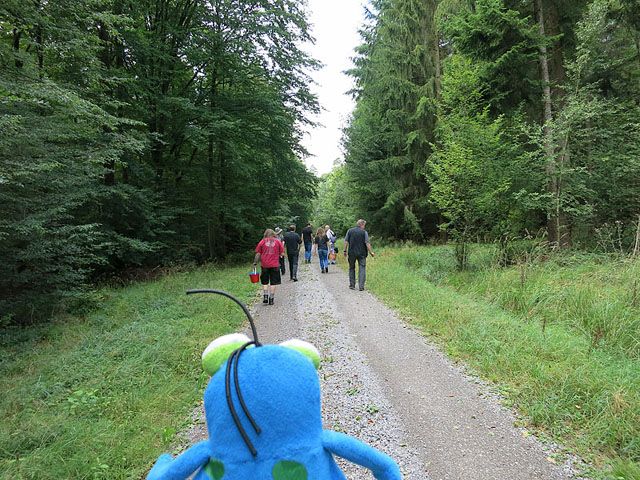 Wow – I didn't see something like this for a long time. There were puddles!!!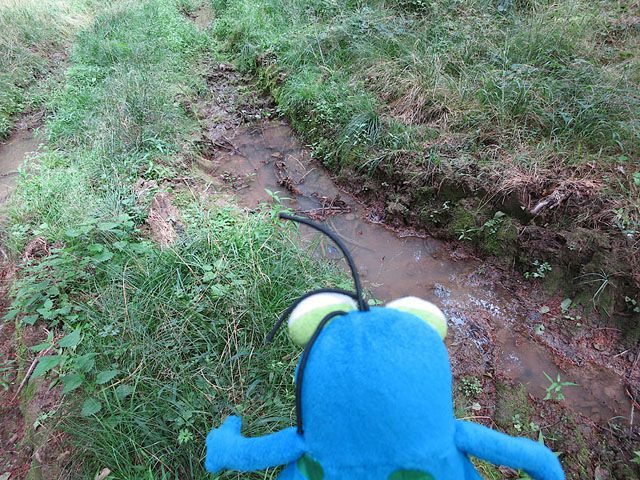 What did they find there? Maybe a mushroom? I will have a closer look!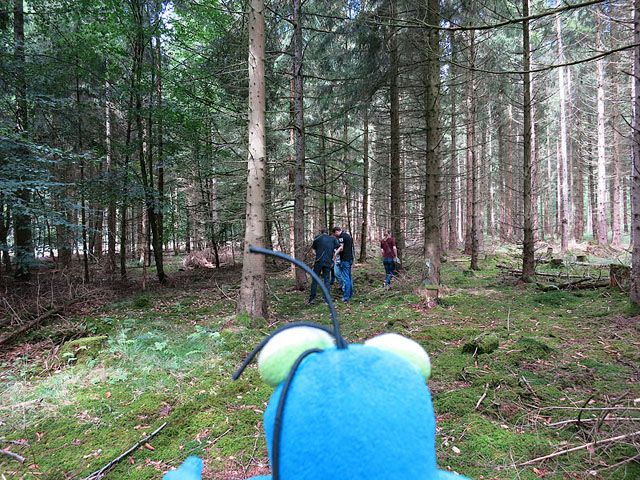 Actually a mushroom: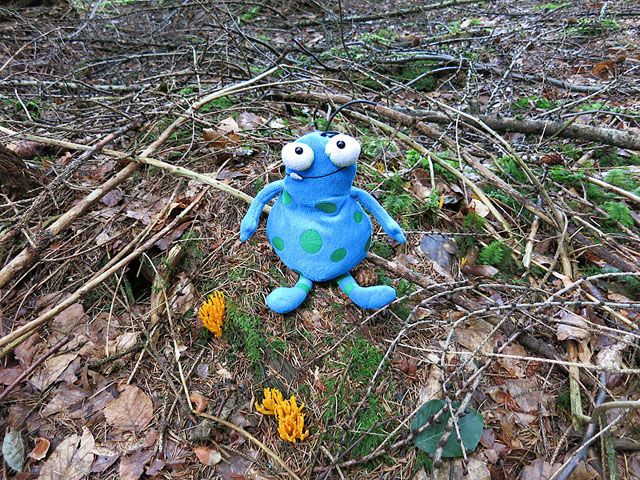 I can do it, too. I find mushrooms everywhere, if I want. But I am not in the mood to identify it…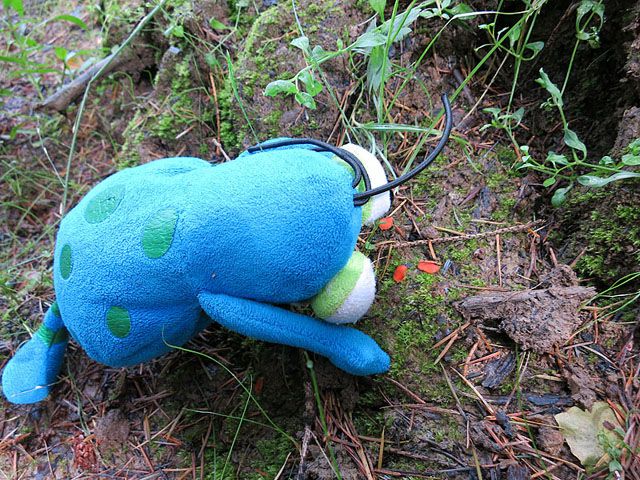 Well, blackberries are yummy, but I think to healthy. Other can collect it.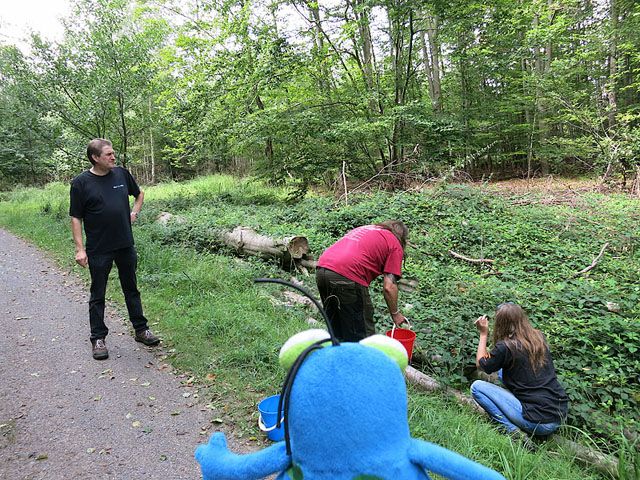 Pablo called us – and all run to him. Look what he found. Wasn't it a beauty?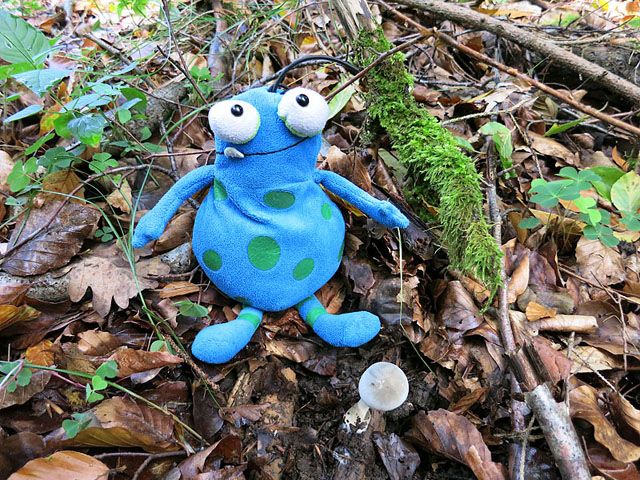 I know these guys from home – I find them in regions with chalk there.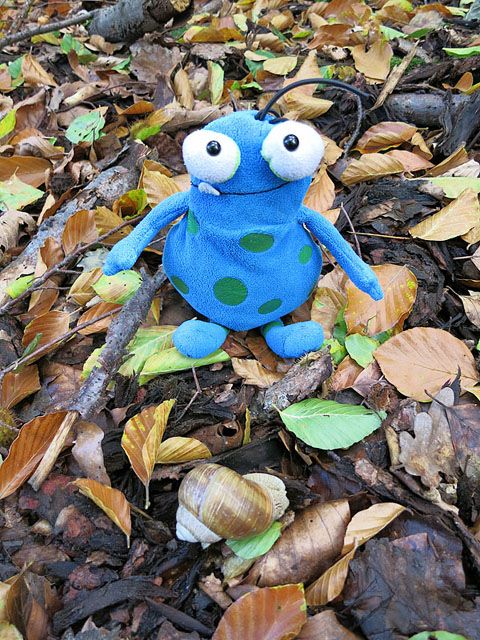 What did they find now? Let me see it! I want to see it!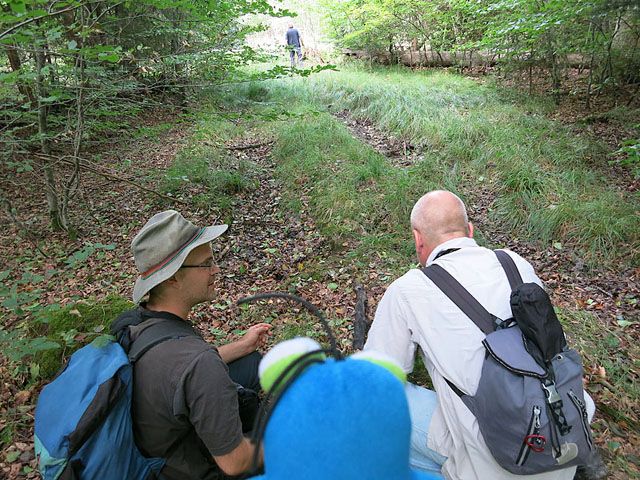 Well, only this mushroom. Everyone find one of it today.
Of course I found the only bolete of the day.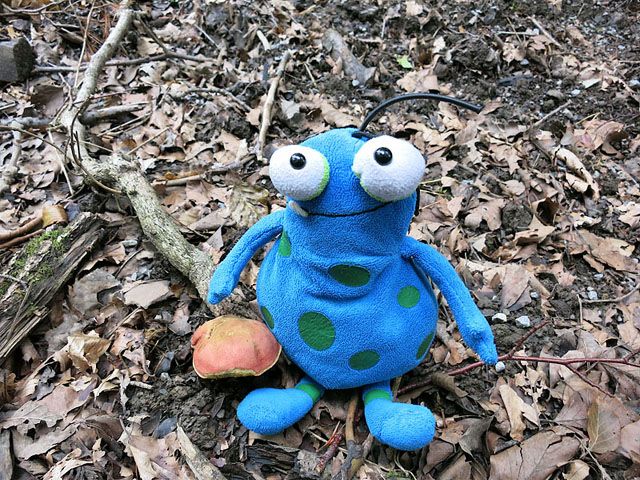 And what will I see here?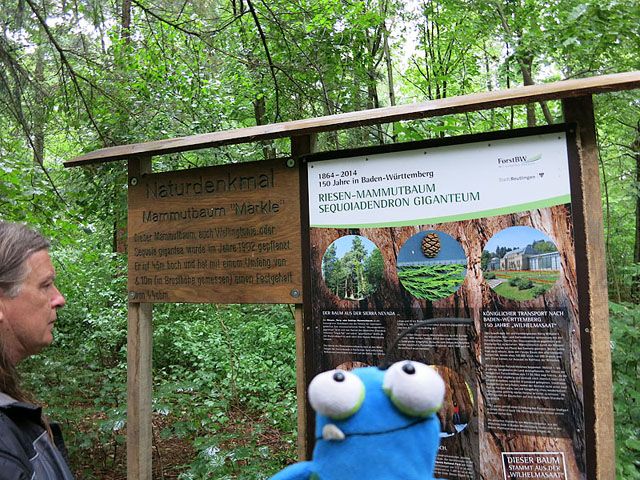 A sequoia in the middle of the forest – this is great!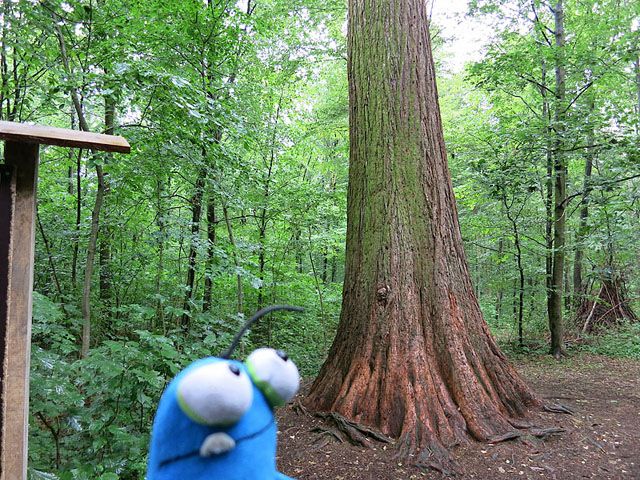 But I really loved the rest of the day! A comfy evening with a lot of yummy food.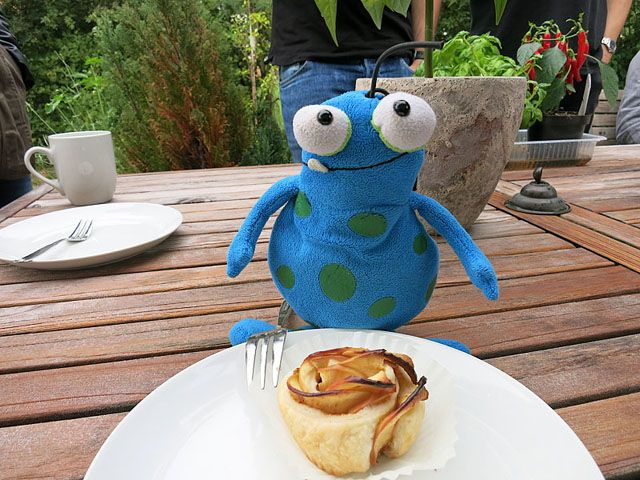 I found a lot of new friends! That was great. Murph
---
16.08.2015 - Bebenhausen
Hello, Unbelievable. It rained – and it was not hot! A miracle! But surely we took our trip to the abbey. It was beautiful, even in the rain!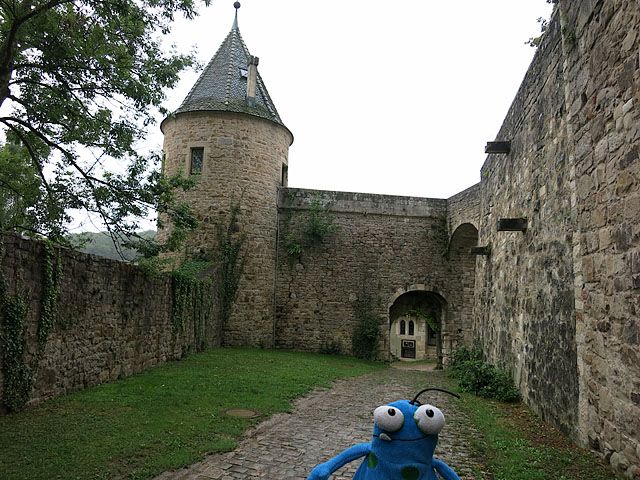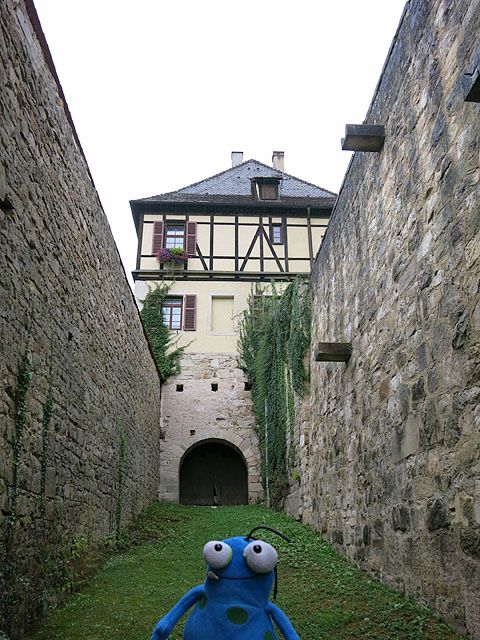 The small graveyard of the abbey.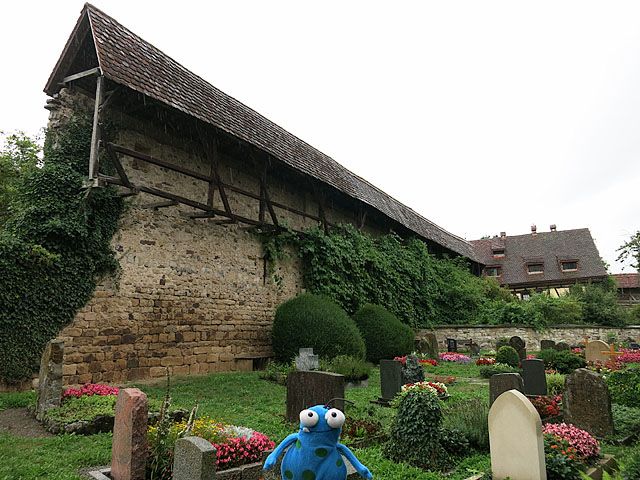 The steeple of the abbey – really beautiful, too…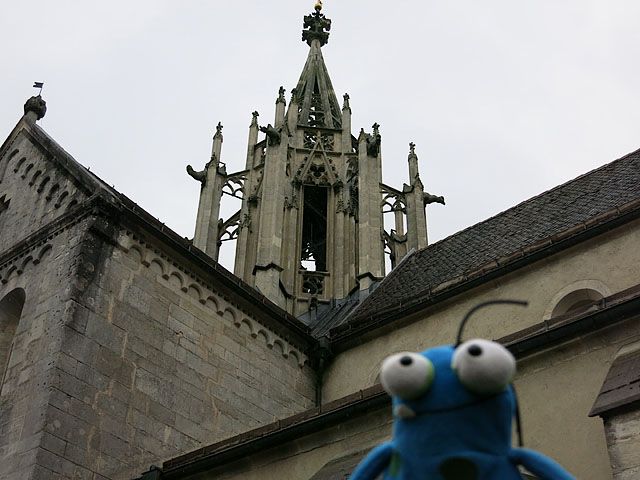 The courtyard of the abbey:
A wonderful well
…and the "Green Tower" – it is called green tower, because its roof is green. But you cannot see it on the photo that good.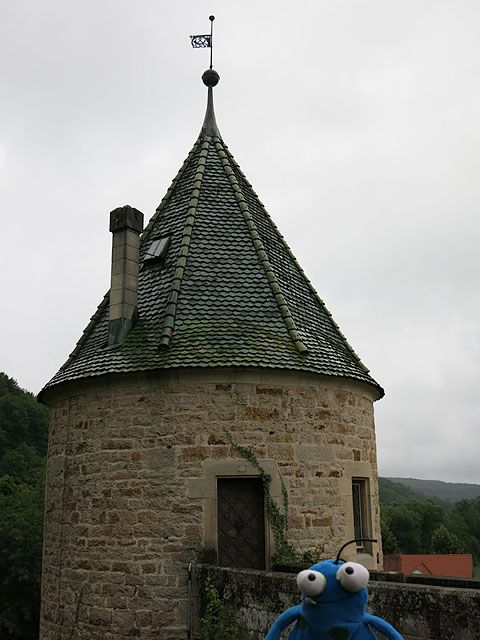 Unfortunately we weren't allowed to visit this beautiful garden.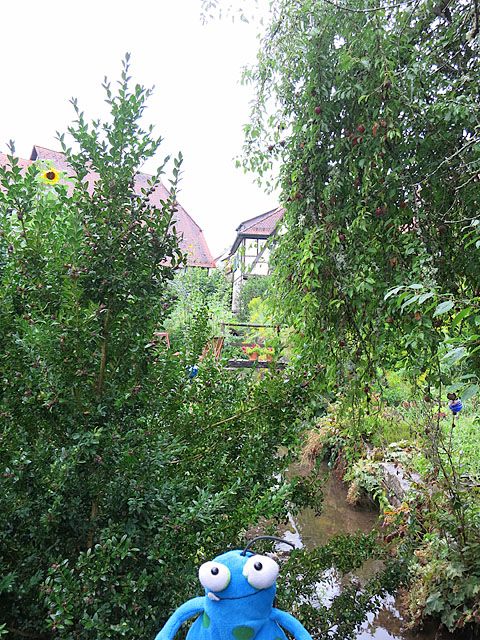 Yours Murph
---
17.08.2015 - Beuron
Hello, Our last trip of our holiday. We went into the Danube valley. Our first stop was the abbey Beuron.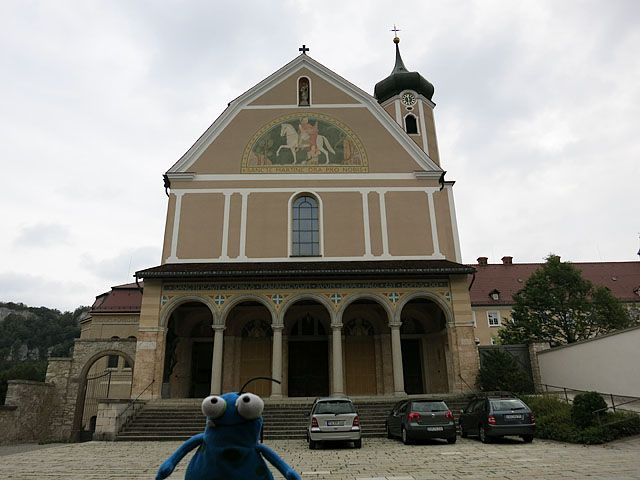 Unfortunately this church was closed, but we liked the courtyard.
We needed a photo with this friendly man.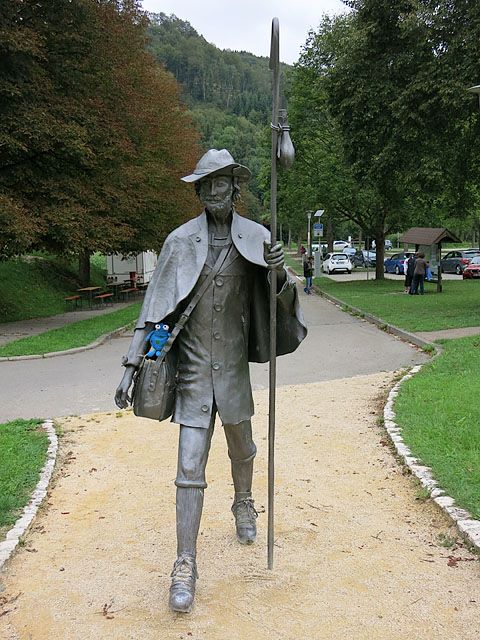 I loved this old wooden bridge.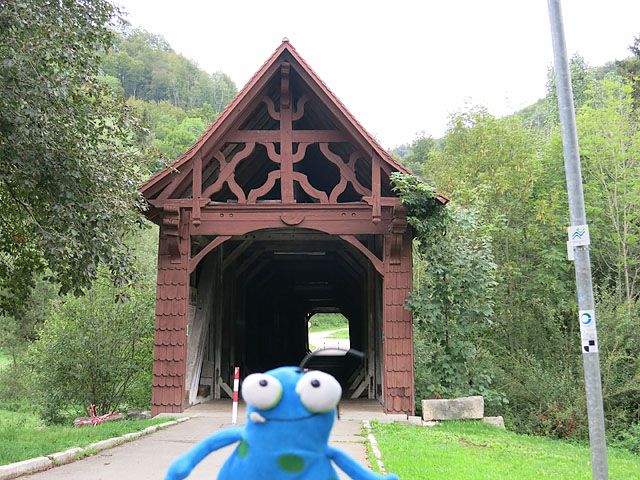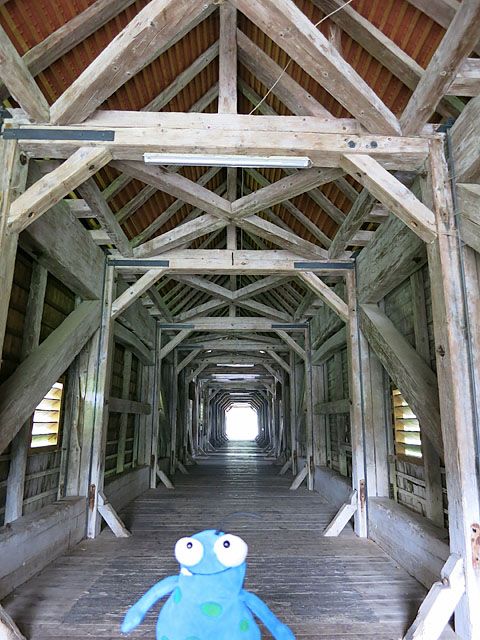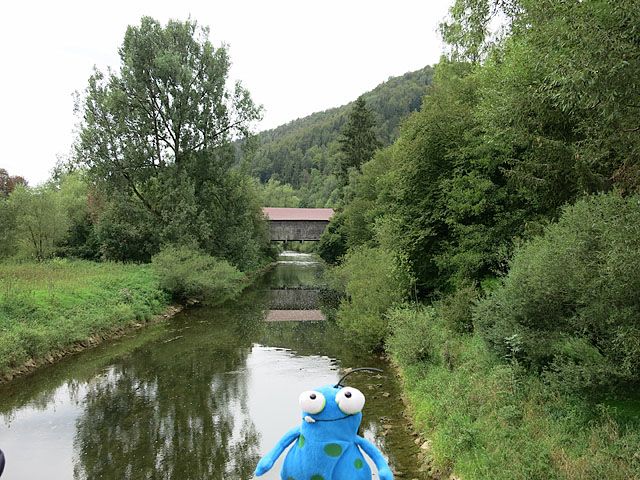 The Danube valley is really beautiful.
What a wonderful view!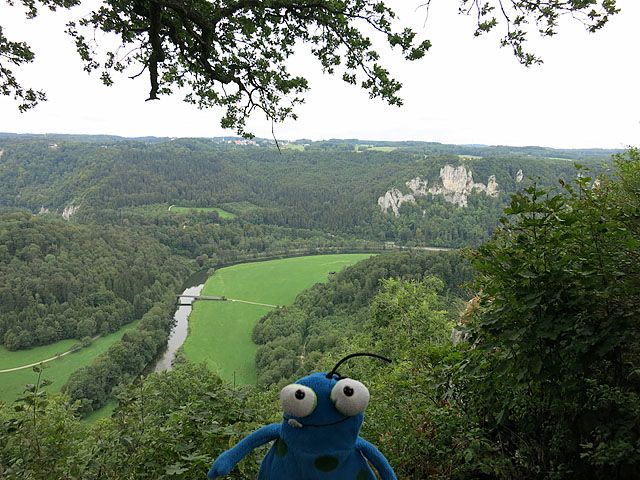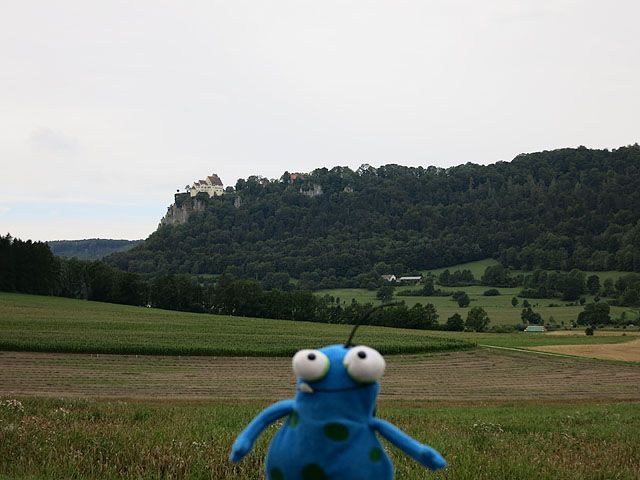 On our way back we visited the Castle Sigmaringen.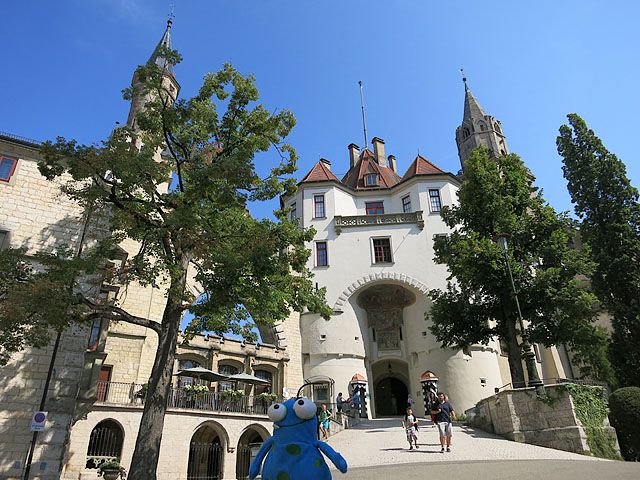 There were no photos allowed from this point. What a pity!
It was a wonderful holiday. Unfortunately we have to go home tomorrow… Yours Murph