20.04.2014 - Rhumequelle
Hello, Today we started our very short holiday. On the way to Thuringia we stopped at this beautiful spring. The water looked great, didn't it?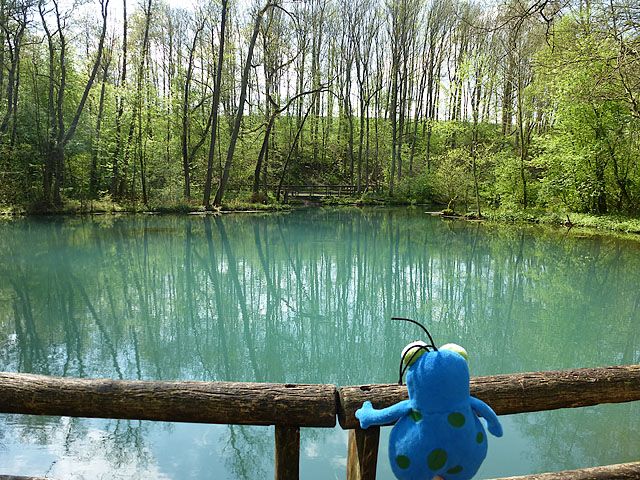 On the sign there were a lot to learn about this spring.
It was so wonderful here.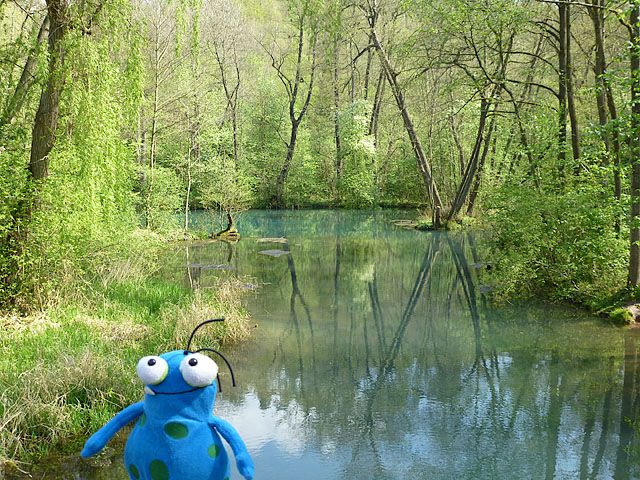 We didn't want to leave.
A last photo of the spring and we continued our trip.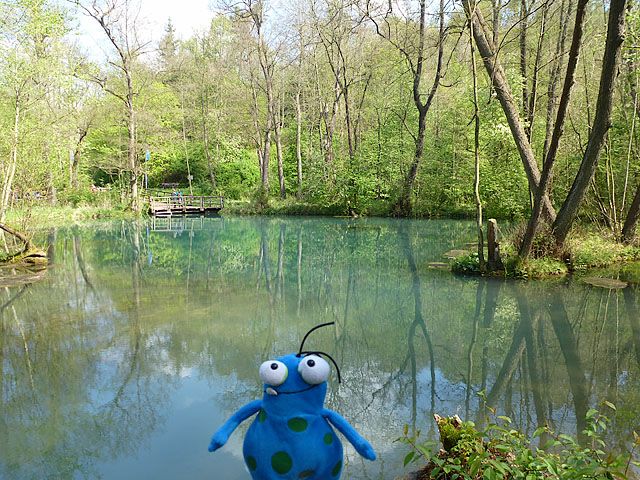 On our way we saw this sign.
Surely HoBi had to stop. And we had to search for Easter eggs. And yes:
Easter was here… Murph
---
21.04.2014 - Eisleben
Hello, We learnt a lot about Martin Luther in Eisleben. There he is…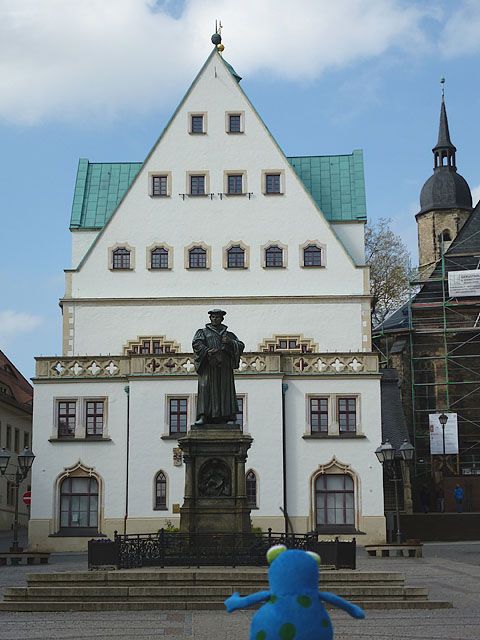 This was the house where he died.
This beautiful fountain had nothing to do with Luther.
Neither this house. It is the town hall.
There were many sculptures of Luther in Eisleben. We really liked this one.
At the end we found the house where Martin Luther was born.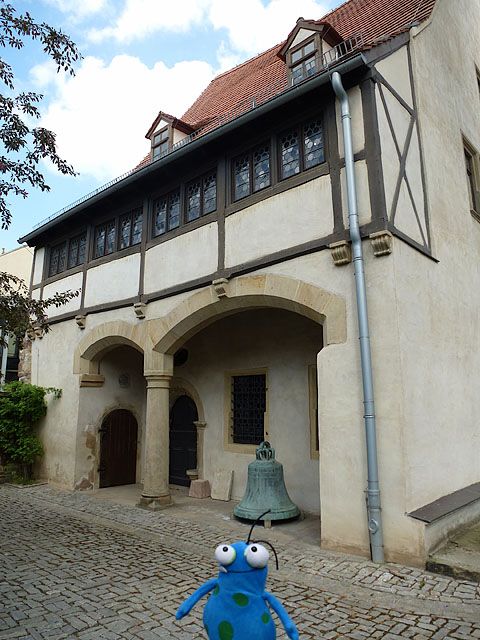 So much about Martin Luther – but it is Easter. Until soon Murph
---
21.04.2014 - Querfurth
Hello, isn't this a beautiful castle?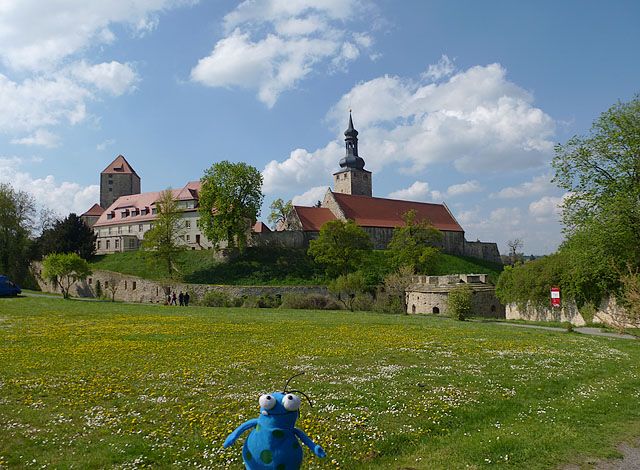 We wanted to have a closer look at it.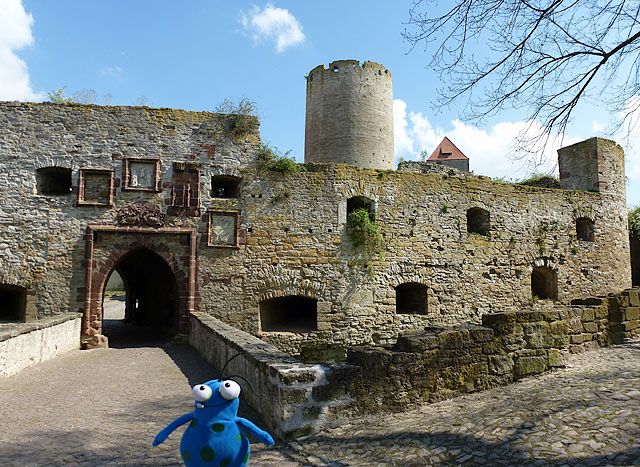 We walked around the castle.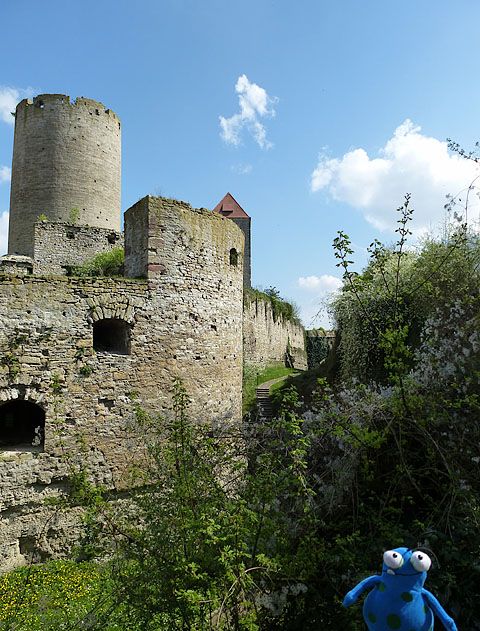 It looked like a castle in a fairy tale.
In the inner courtyard there was a market. It looked like the Past.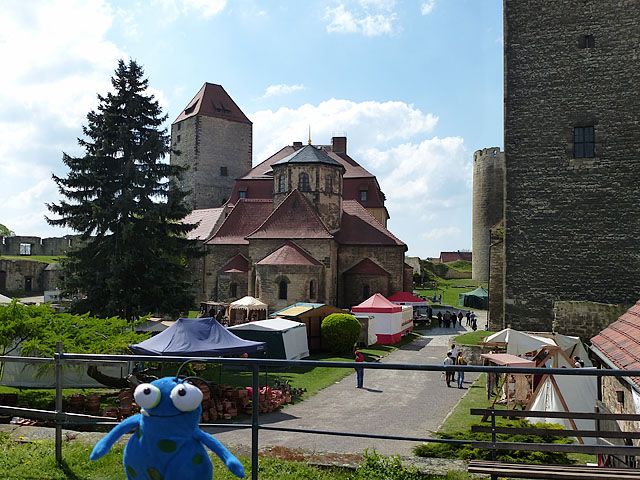 This was a wonderful day – let's see what we will do tomorrow. Many greetings Murph
---
22.04.2014 - Tilleda
Hello, on our way to Tilleda we drove through Bad Frankenhausen. Here you can see a very famous church.
The church is more inclined that the tower of Pisa.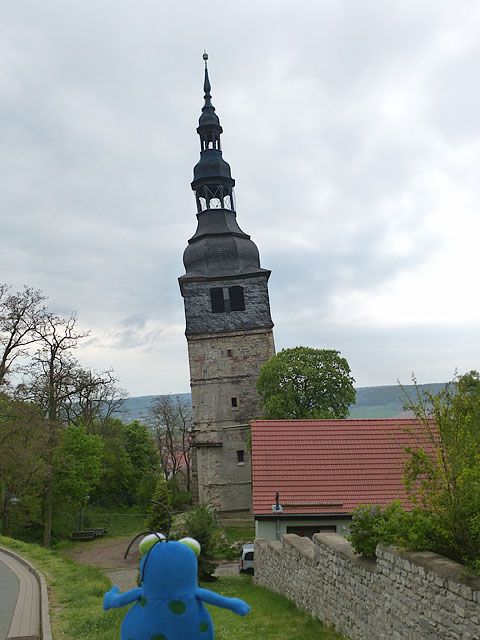 Then we went to a museum. You can see parts of a castle of Emperor Barbarossa.
The gate to the old castle and an old workshop.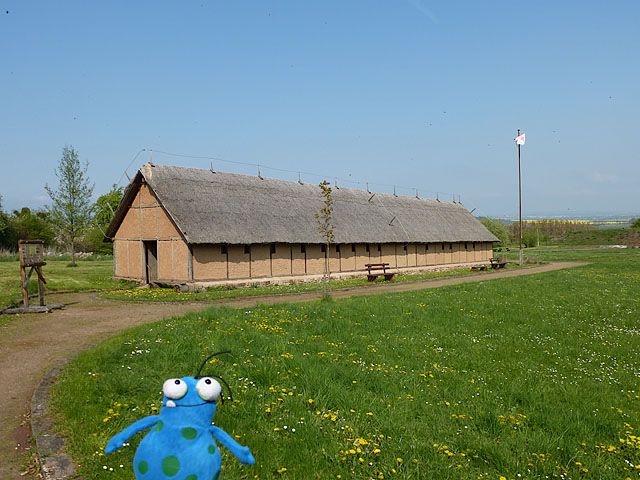 This is an old smithy.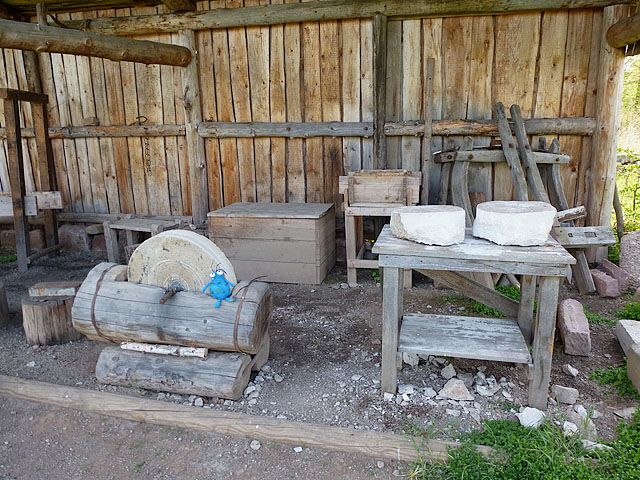 I really liked this house.
An old stove out of mud.
Behind me you can see our next goal.
Yours Murph
---
22.04.2014 - Kelbra
Hello, this was our next stop. I think that this monument is famous in Germany.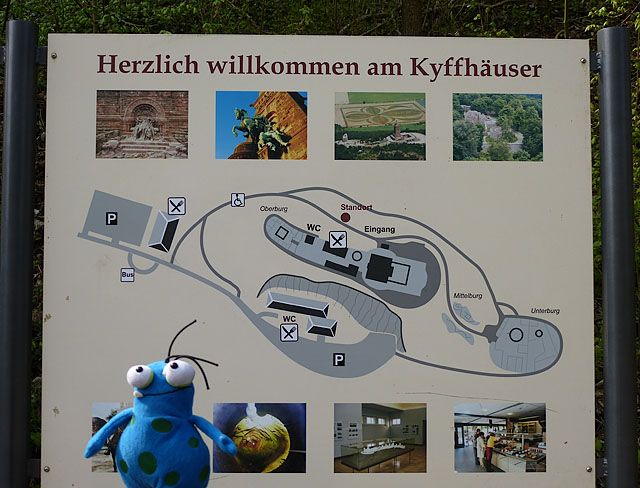 It is a monument for the emperor Barbarossa.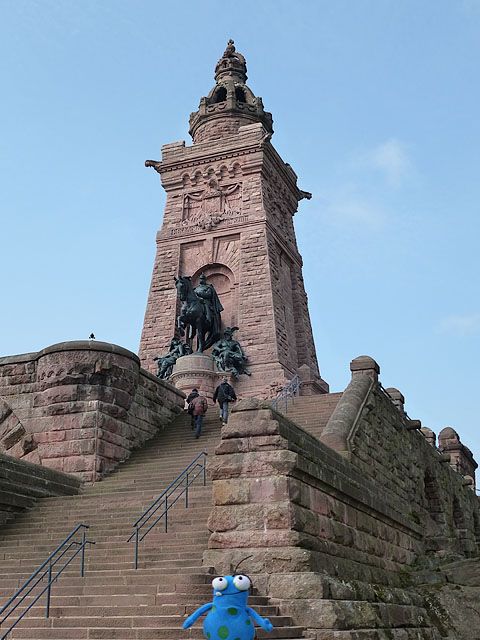 Here you can see a photo of Barbarossa
I absolutely wanted to have a photo with this lion.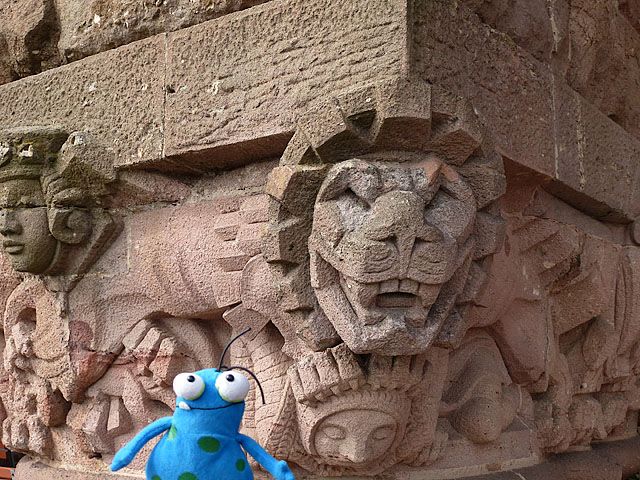 How exciting – petrified wood…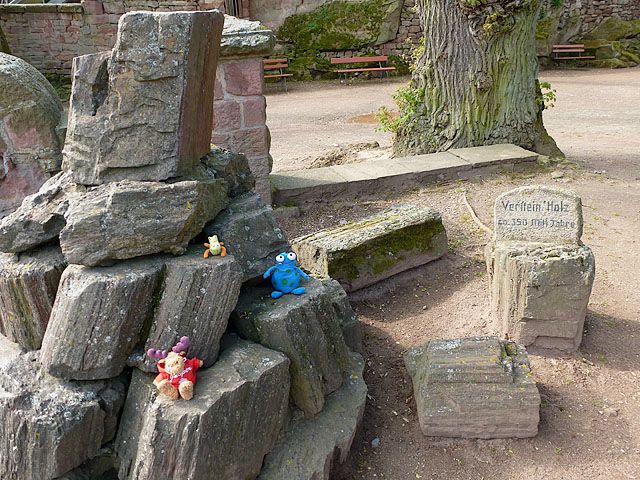 We wanted to have a souvenir from this holiday.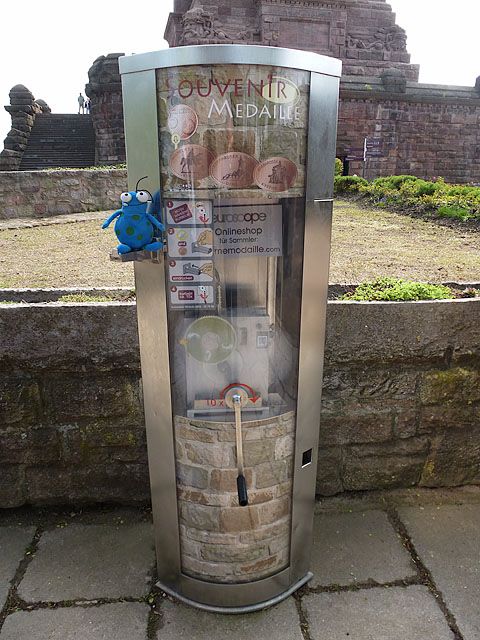 What a great coin – it was self-made by us.
Unfortunately our holiday is over now. Time to start the way back,
It was a wonderful holiday, I saw so many things.
Until soon Murph