04.08.2014 - Lauterbach
Hello, we arrived in our holiday flat. It was really nice.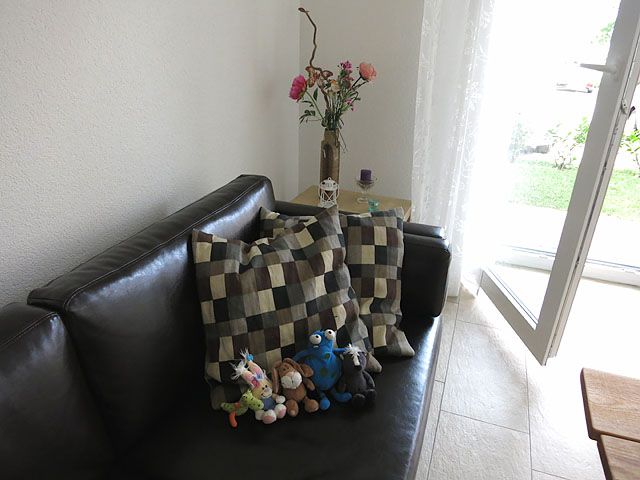 Look what we found on our terrace…
Very cosy!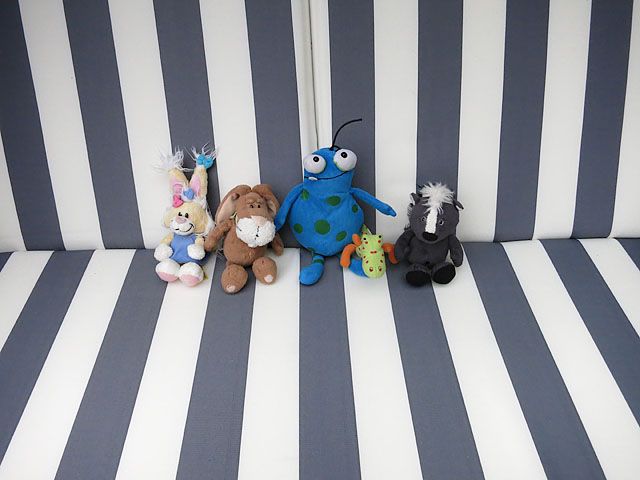 We saw the harbor from our terrace.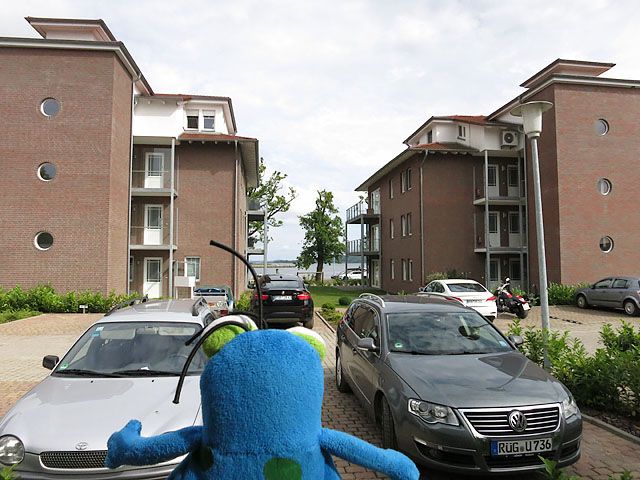 We will give this a closer look.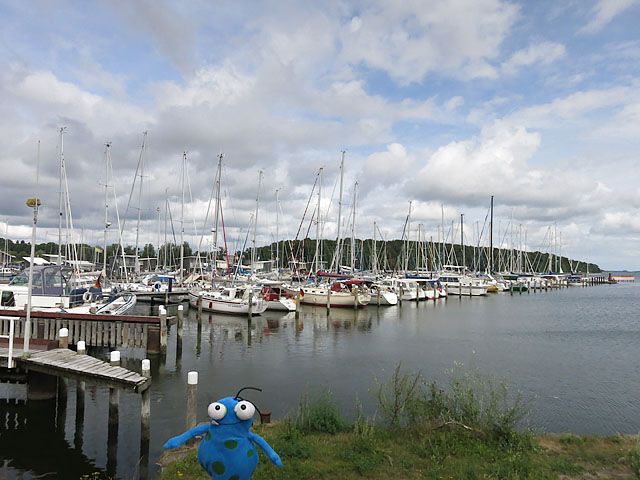 Maybe we will visit this small island.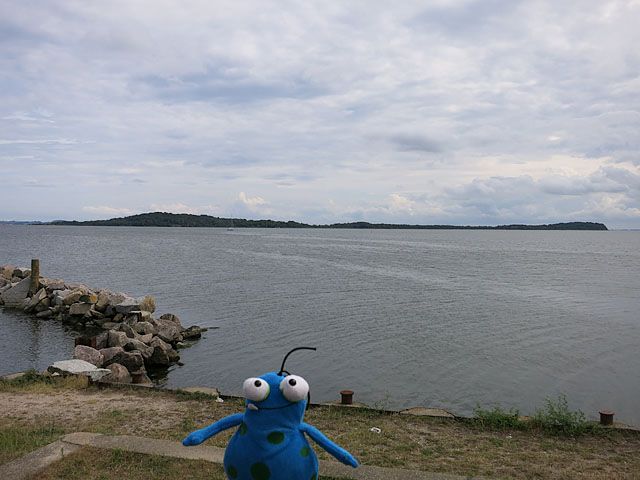 A beautiful small harbor.
This is a famous ship called Berta. You can buy yummy rolls with fish there.
I would love to live here, when we will travel to Rügen in the future… or would it be too expensive?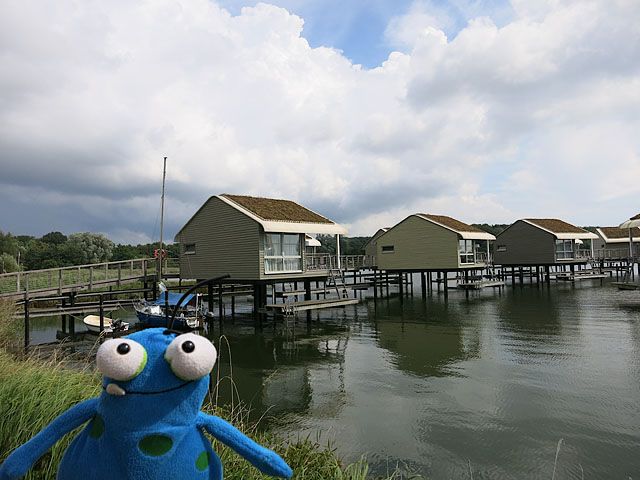 Until soon Murph
---
05.08.2014 - Kap Arkona
Hello, today we visited a very famous place of Rügen.
There were 3 lighthouses.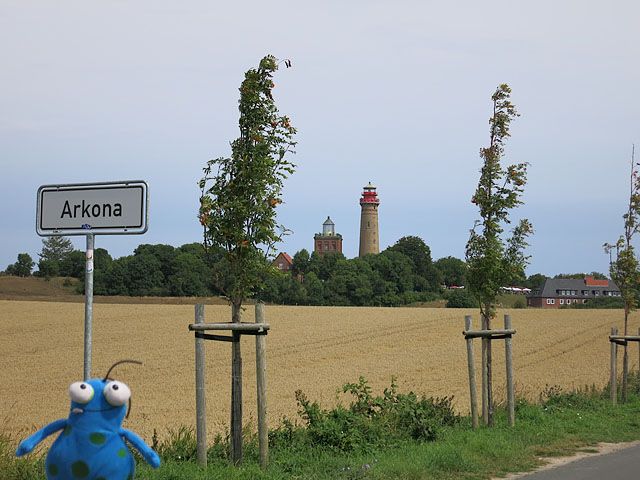 We absolutely wanted to have a photo with this ship.
Two lighthouses close to me.
Isn't this beautiful? Who can build something like this?
This was our way to the village Vitt. A great view, isn't it?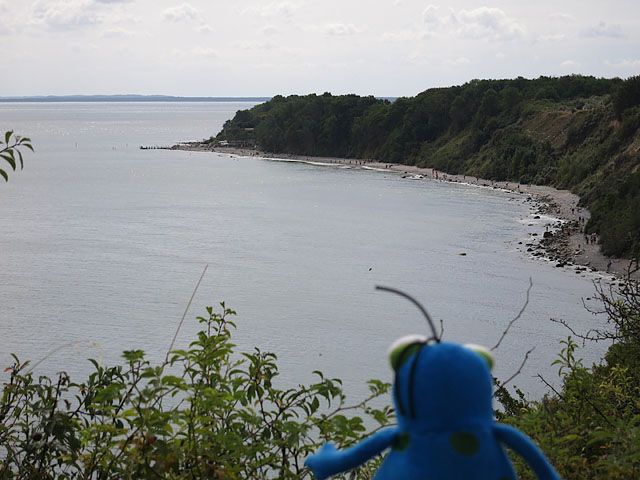 A beautiful garden in Vitt…
… and a small chapel.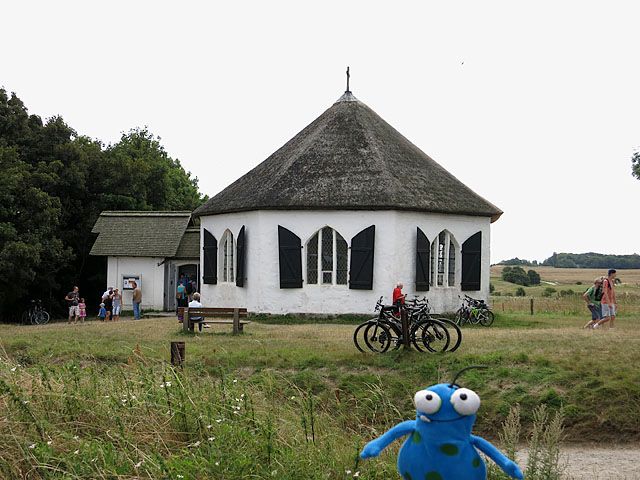 It was a great trip!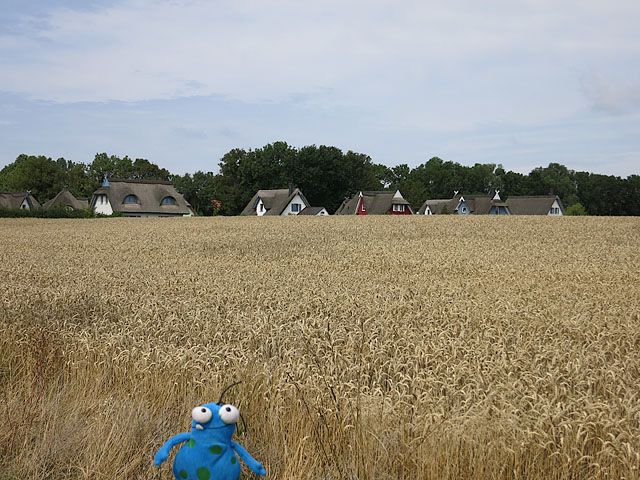 Greetings Murph
---
06.08.2014 - Baabe
Hello, what an exciting day. First we will travel on a ship to Baabe and then we will return in a train. This is our ship:
Really wonderful weather!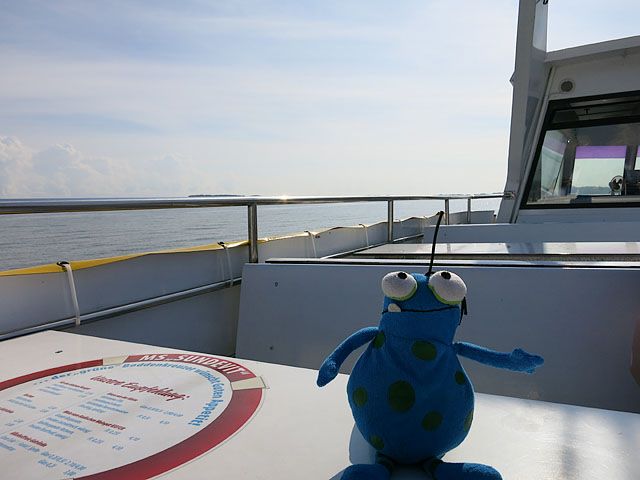 In Baabe we saw this beautiful house.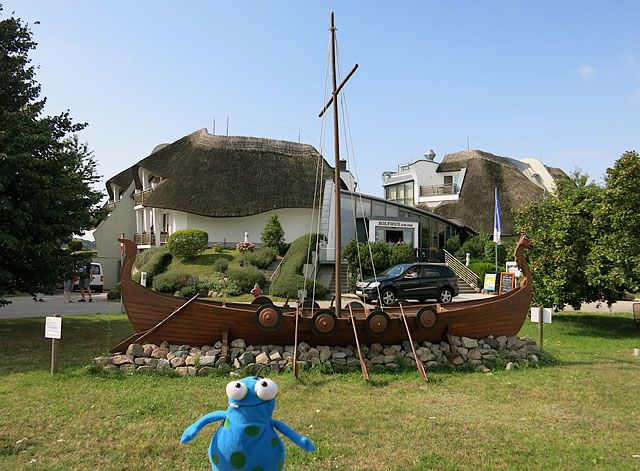 Then we took a very long walk to the beach.
Finally we arrived.
We had to wait some minutes for the train.
There it come. It is called "Rasender Roland"…
What a beautiful loco!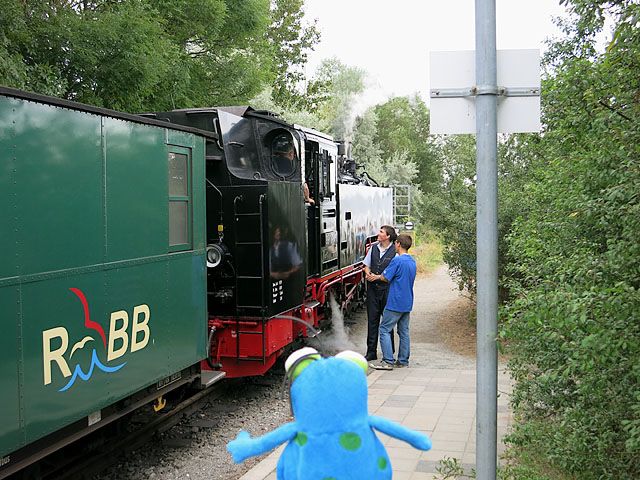 Until soon Murph
---
07.08.2014 - Jasmund
Hello, today we want to walk to a very famous place of Rügen. Where is the way?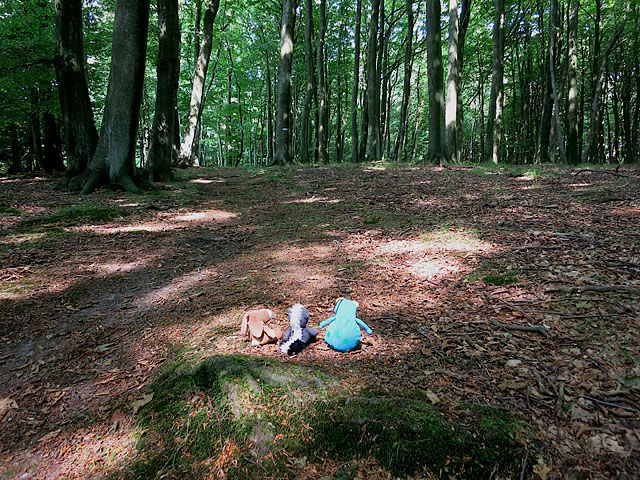 We saw many interesting things. A big stone tomb.
… and this beautiful lake: the "Herthasee"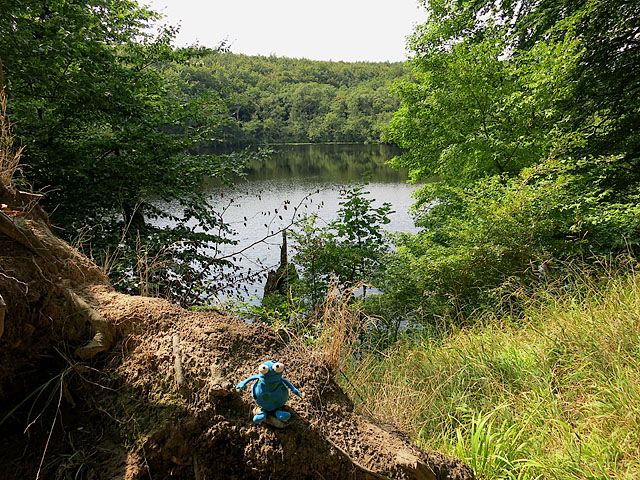 Who is able to leave footprints on a stone? We TVs cannot do it.
This is the way to our goal. 421 steps down the high bank – fortunately Bine carried us. But strangely she was not in the mood for taking pictures of us… Finally we arrived…
I think that everyone knows this rock.
This looks very dangerous.
And a photo of the most famous rocks of Rügen.
Before Bine carried us upwards, we played on the beach.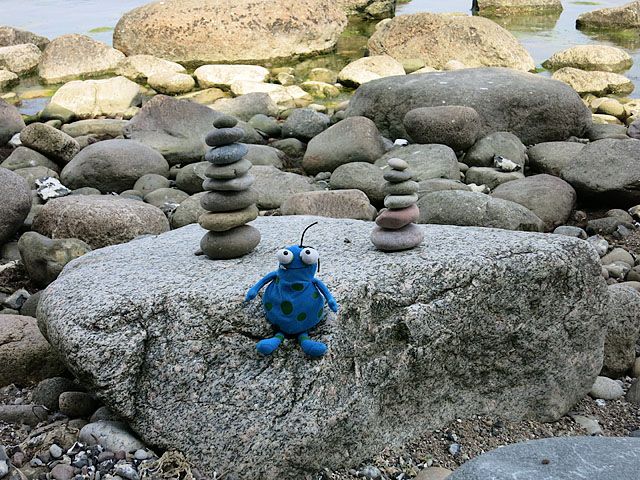 Yours Murph
---
08.08.2014 - Sellin
Hello, today we visited 3 famous places on Rügen. The first stop was Göhren.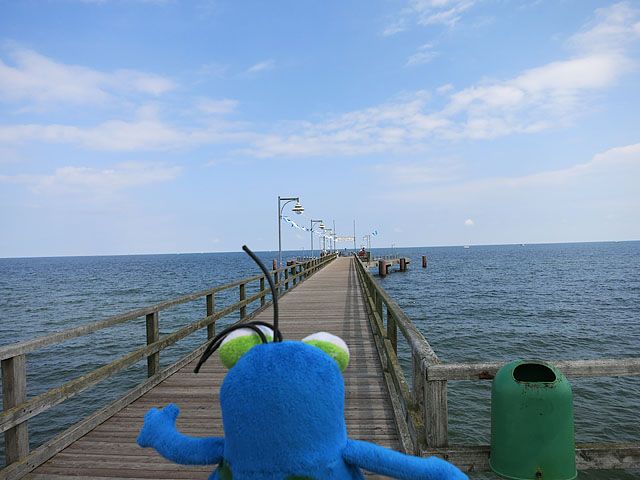 A long pier into the water. We had a nice view of the coast.
Our second stop was Sellin – it is more famous.
This house is well-known, isn't it?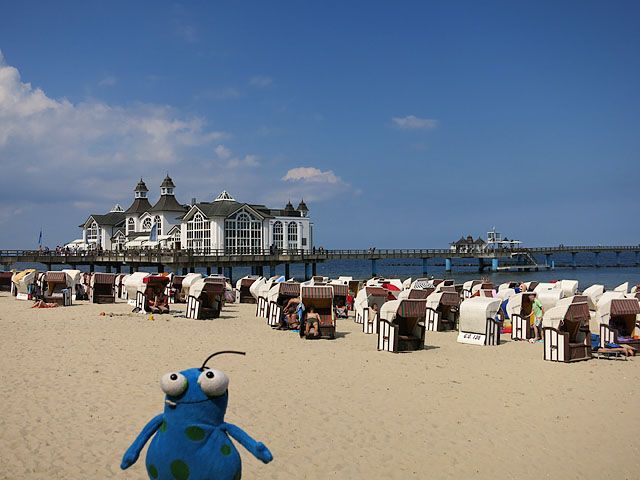 But I really loved these houses there! There are holiday-flats in it… Maybe a little too expensive?
The last place was Binz. Again a long pier into the Sea.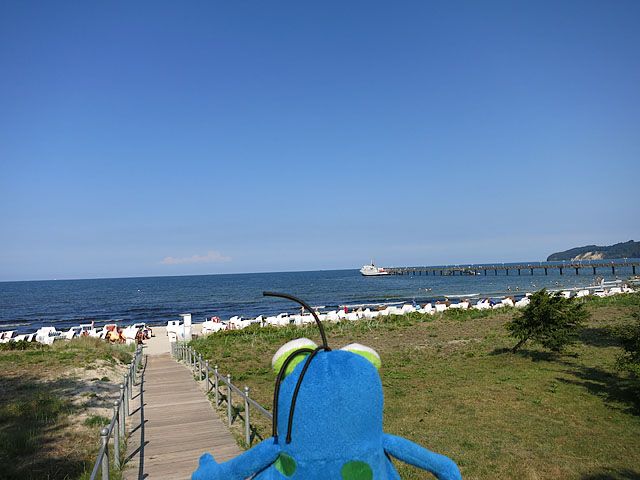 This is another famous house.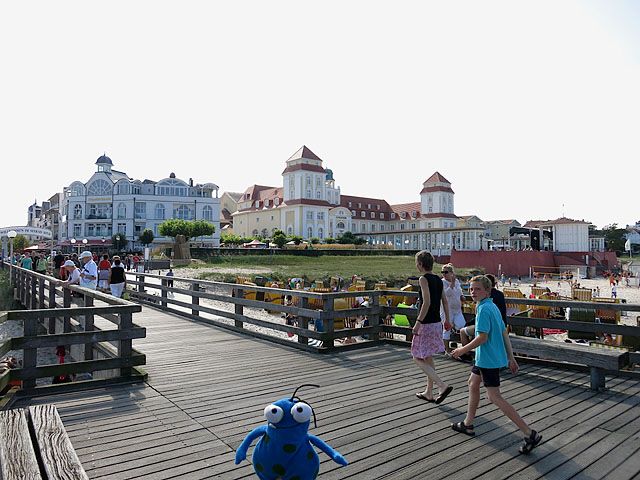 Boah, there were so many people.
Let's go back to Lauterbach – it is a nice quiet place! Murph
---
09.08.2014 - Putbus
Hello friends, look, the world is upside down.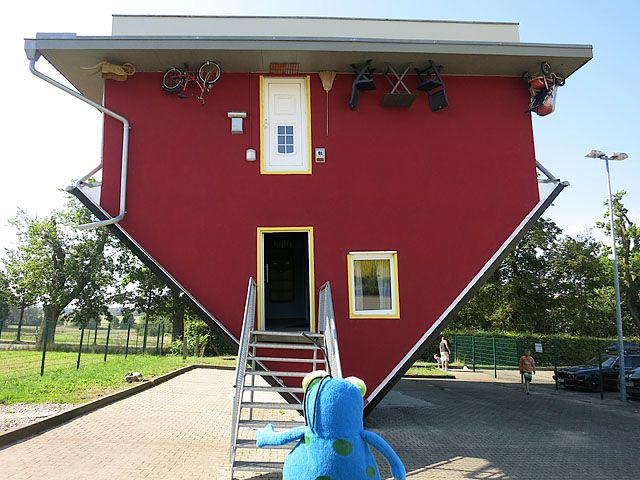 What a funny view.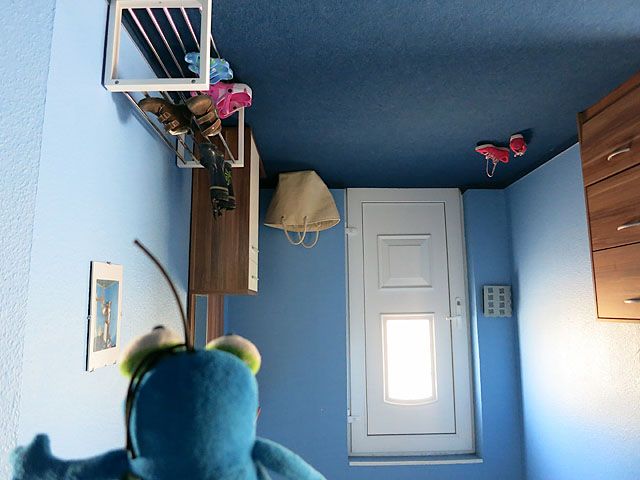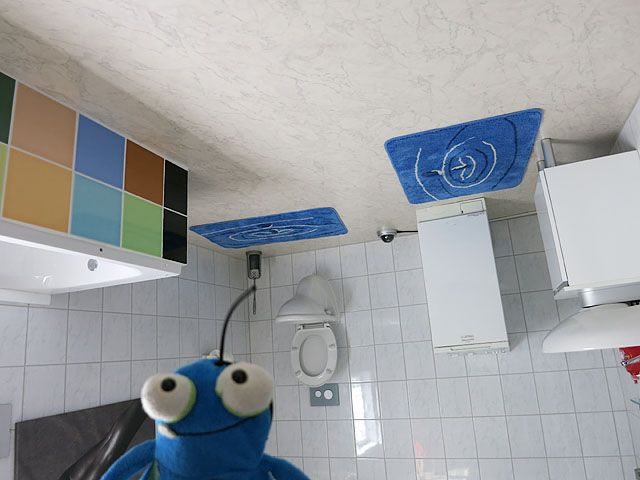 Hopefully nothing will fall onto my head.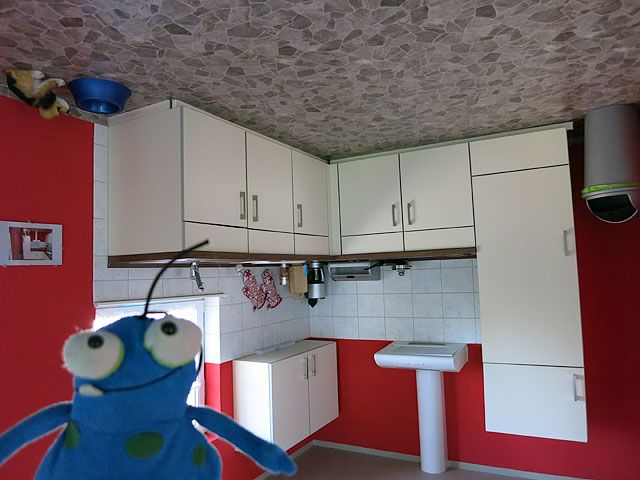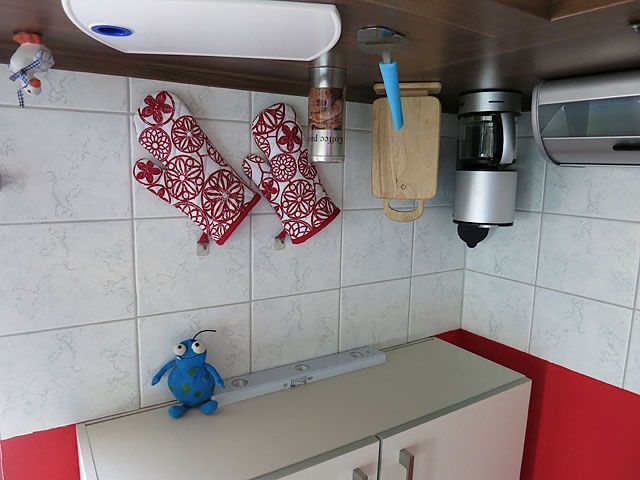 We got really dizzy!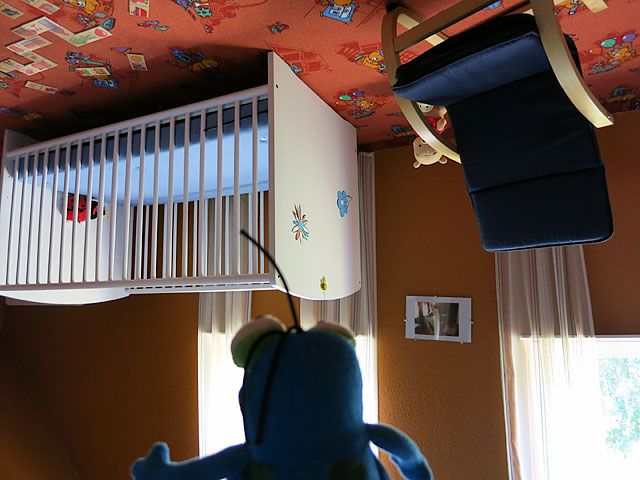 And really confused!
Ahhh, that's much better!
This was a funny experience!
Yours Murph
---
10.08.2014 - Putbus
Hello, today we visited Putbus. The town has a round market-place – it is called circus. Unfortunately you only cannot see it good if you are high above it.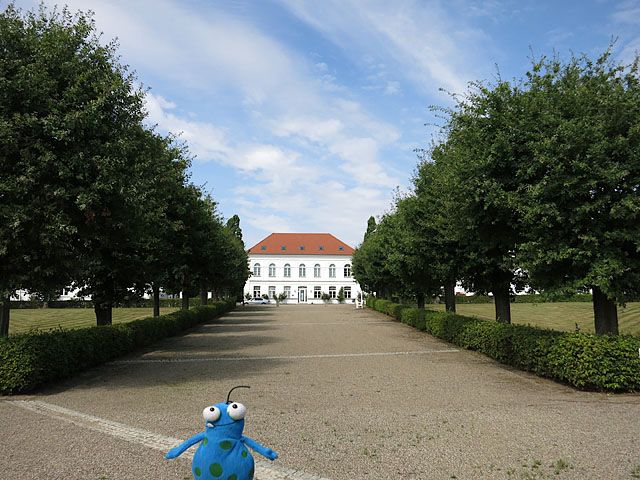 We wanted to see this park.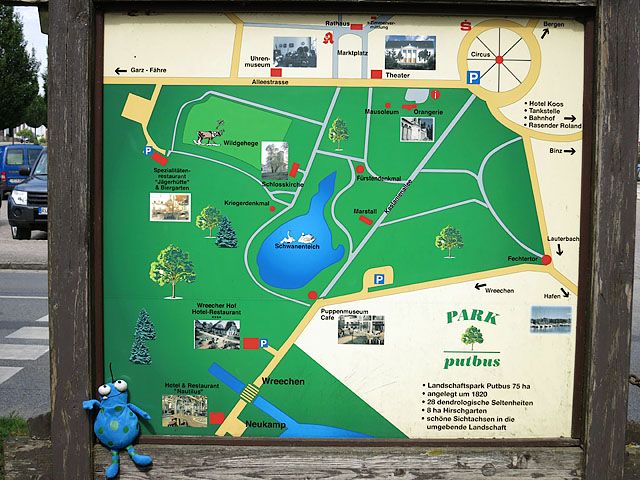 There were wonderful old trees.
This is the man who constructed this park.
Everywhere were small lakes.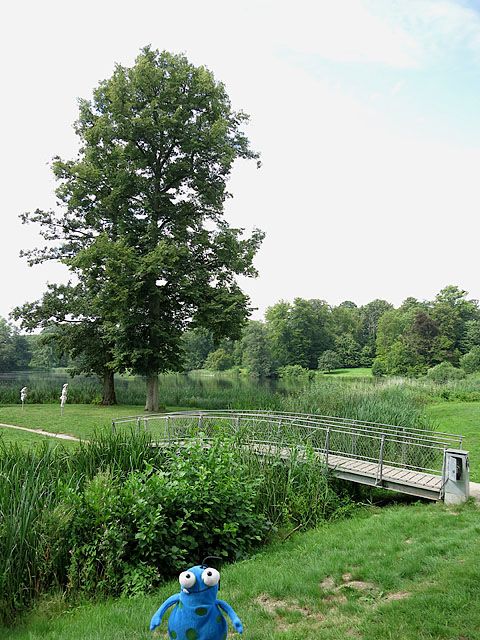 This was the church – although it didn't look like one.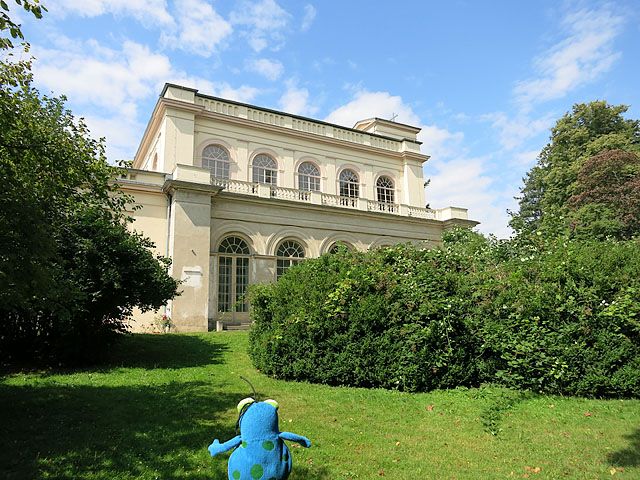 And there were some animals.
What a beautiful park.
Until soon Murph
---
11.08.2014 - Groß Zicker
Hello, today we took a long walk through great scenery. This house is famous - it is called "Pfarrwitwen-Haus"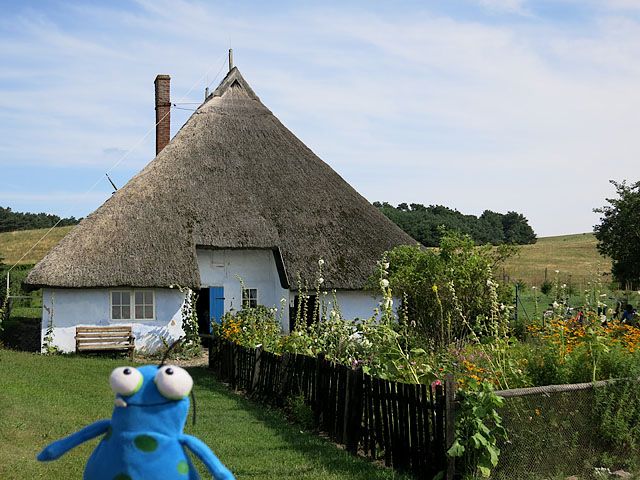 Here you see the beginning of the nice scenery, but it will become even more beautiful!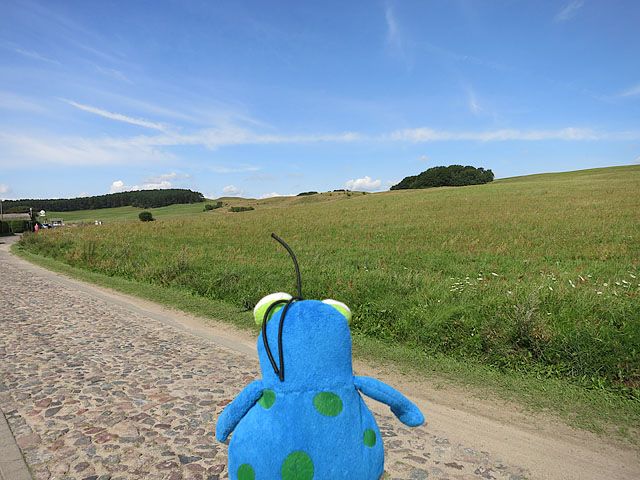 We crossed this nature reserve.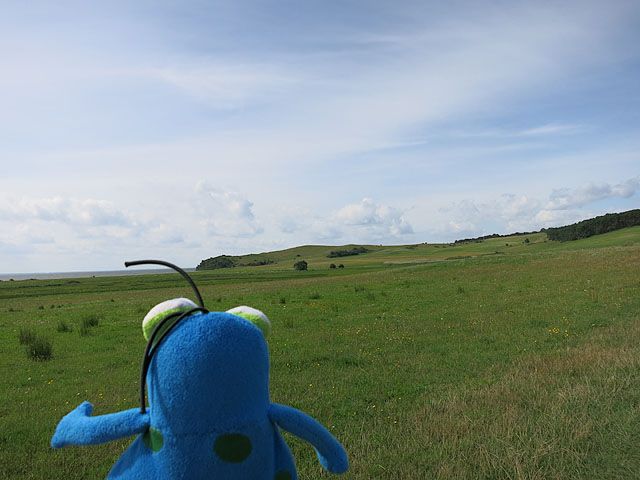 There were meadows with colorful flowers everywhere.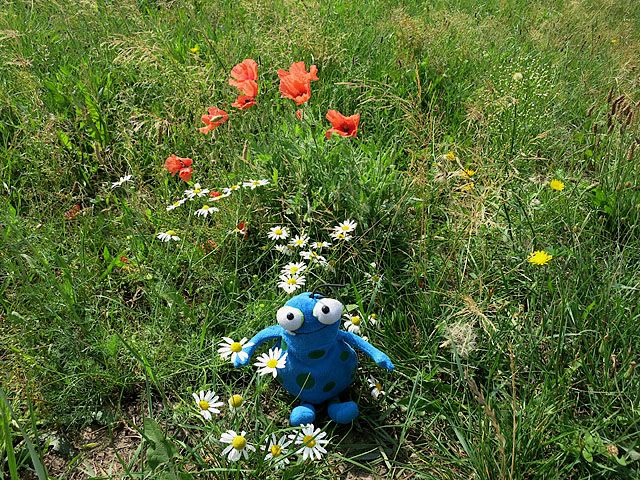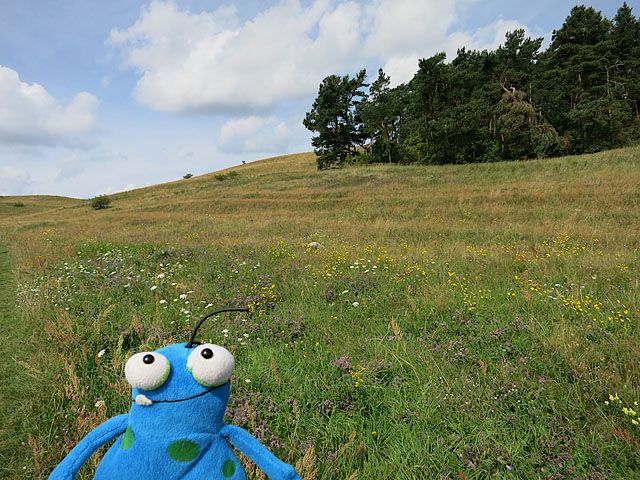 I never saw this flower before. I love it!
It was really great here!
At home we tried a specialty of Rügen.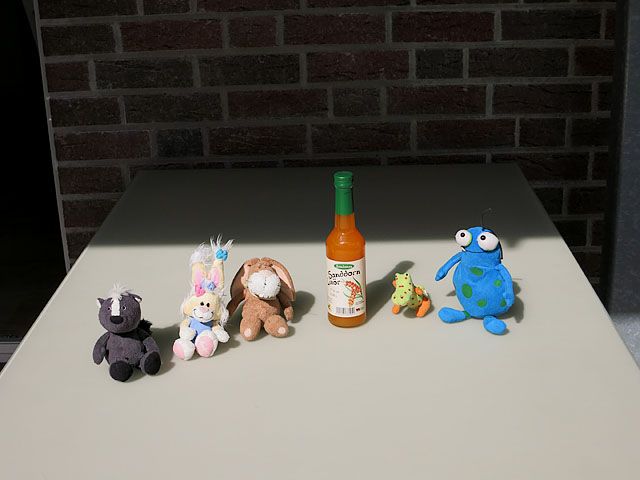 In my new beach chair the liqueur tasted better.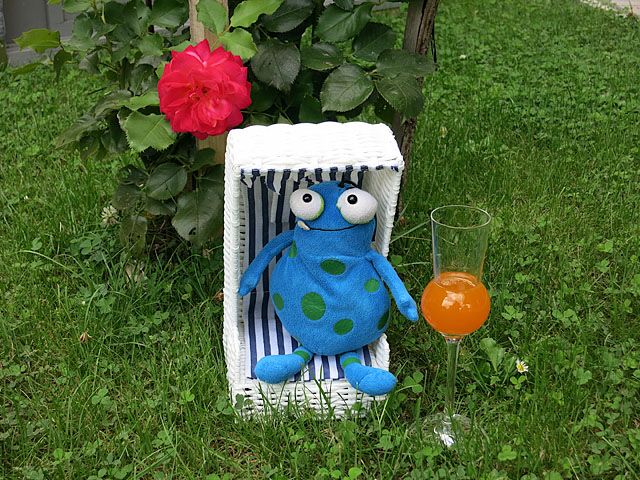 Yours Murph
---
13.08.2014 - Neu Mukran
Hello, another nature reserve that we wanted to see.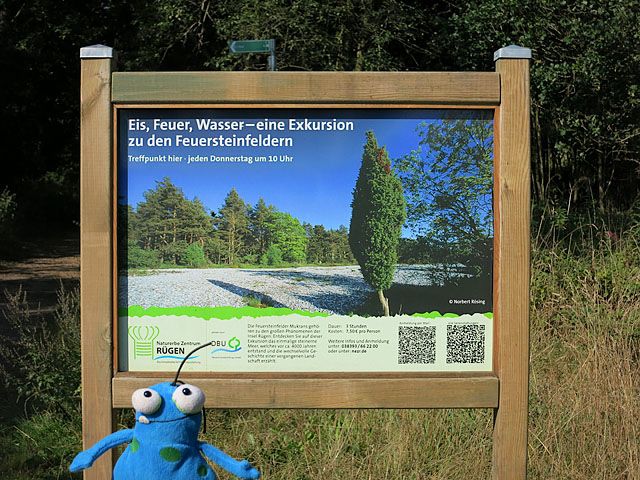 But where is it?
We already found heather.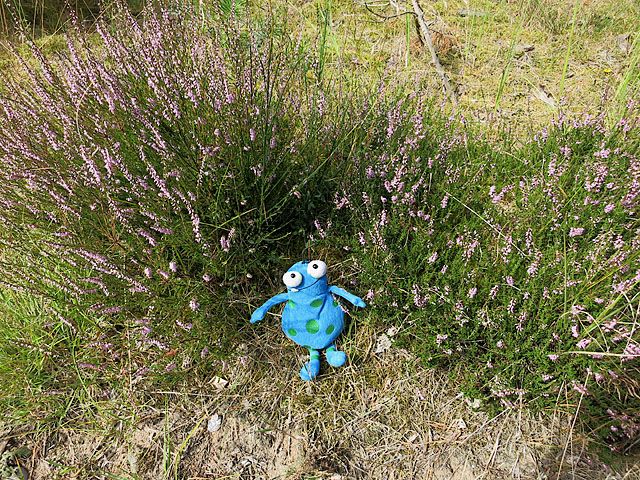 Maybe the reserve will be there?
Great - we found it!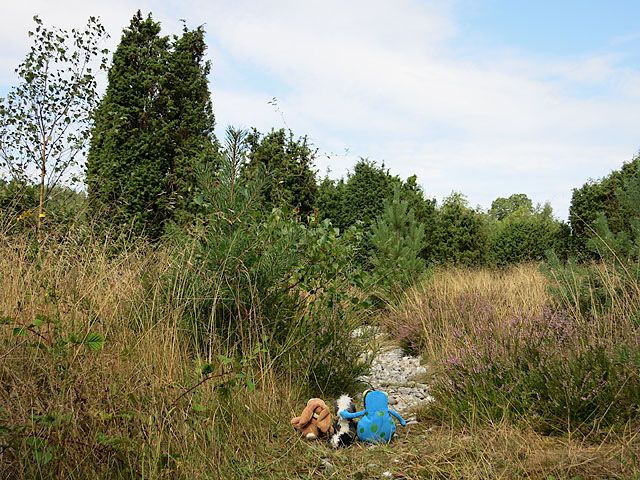 Look at this, mum!
Everywhere you can see these shrubs. Do you know it?
It looked great!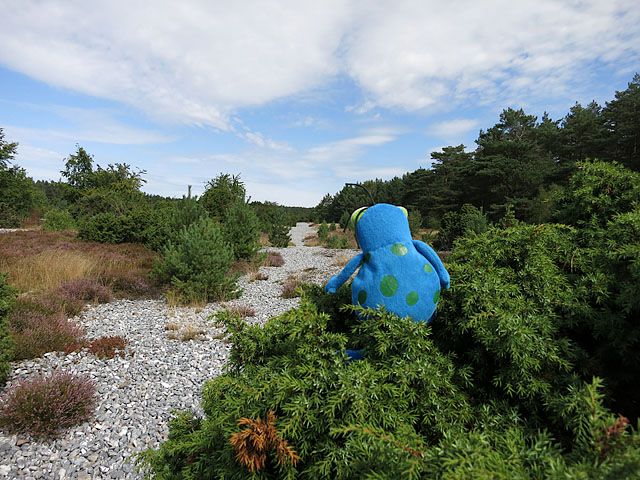 So many stones in this wonderful countryside.
I love it here.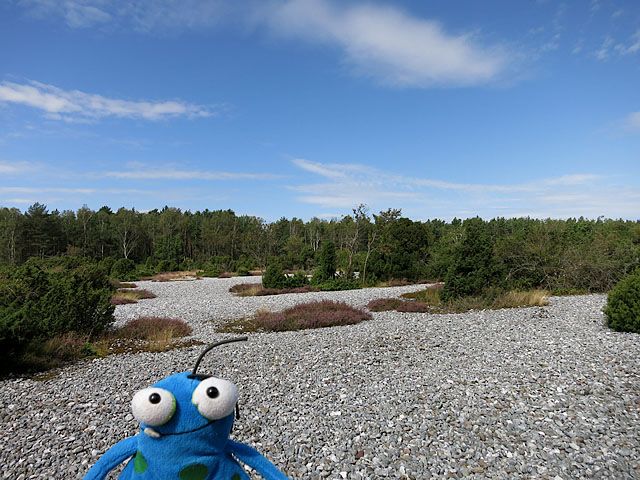 Greetings Murph
---
14.08.2014 - Pansevitz
Hello, we started our day with a long hike again. Holidays can be very exhausting.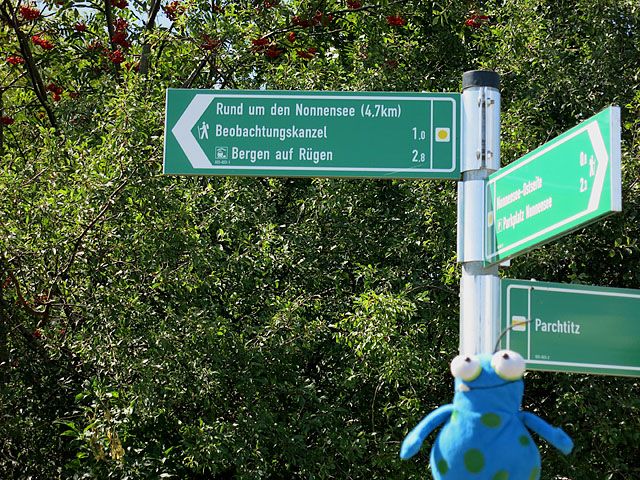 4,7 km – puh… - always around the lake…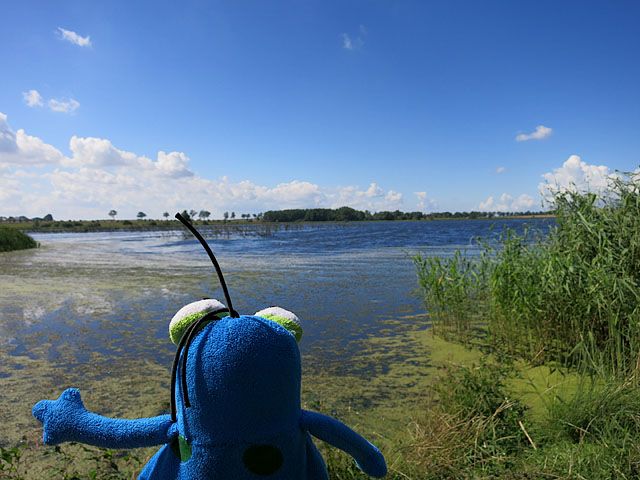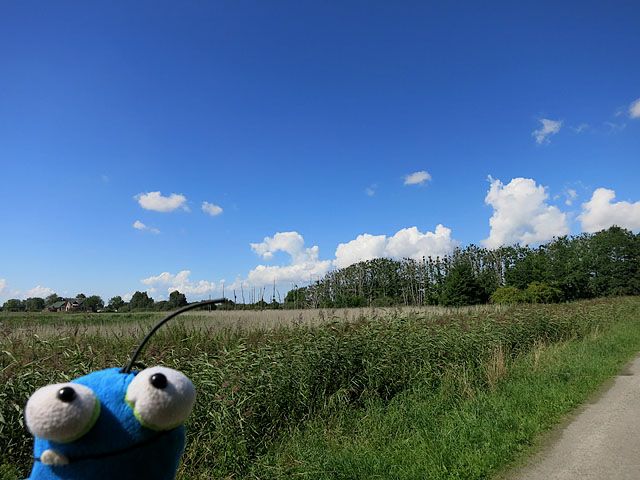 Hopefully we will be ready with the hike soon.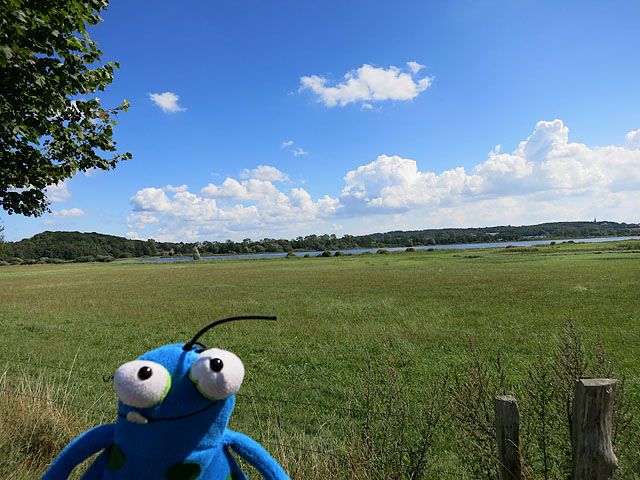 Then we drove to another park. Hopefully it will be more interesting for us TVs.
Well, it started great. A ruin…
….and a funny guy, who sat next to a lake.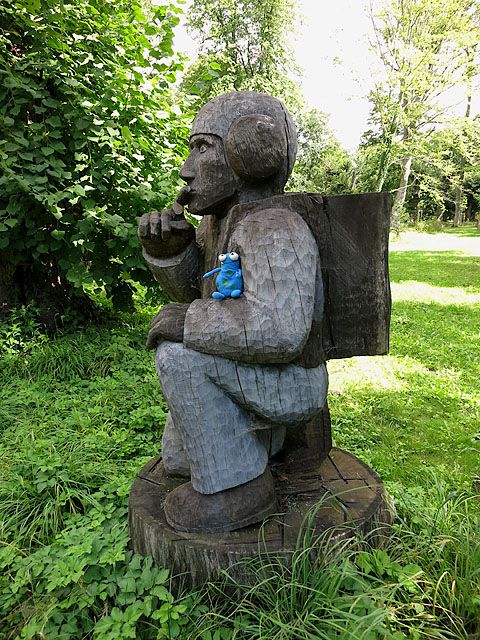 This park was beautiful.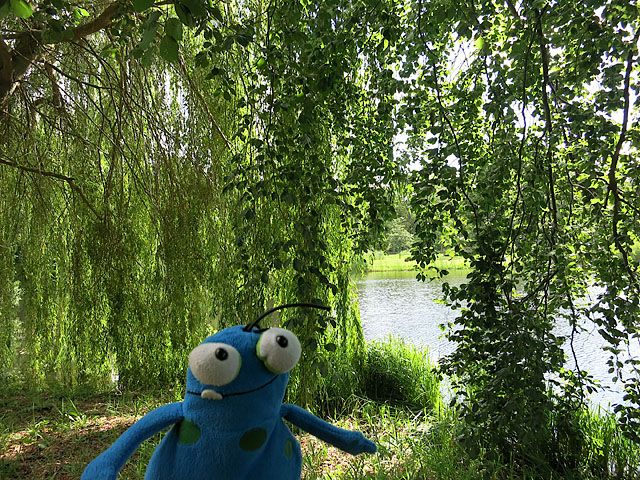 Finally we found mushrooms.
We would like to have this table and the chairs at home.
This is a great place for a TV-meeting. What do you think, Mum? Do we have enough room in the garden?
I really loved this tree.
And then this – an UFO… Should I enter it? Or should I stay? I am not sure about it…
Murph