28.12.2013 - Neustadt/Holstein
Hello, it was our first day at the Baltic Sea. This is a typical photo for the North
A lot of small houses directly next to the water. Beautiful, isn't it`?
On our way to the town we found this lantern.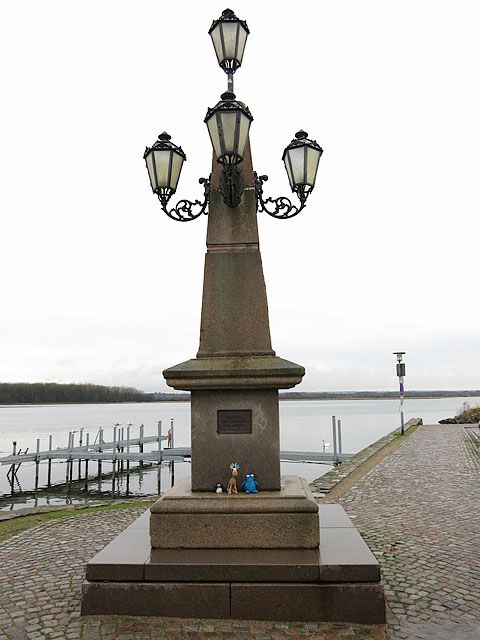 The town hall of Neustadt…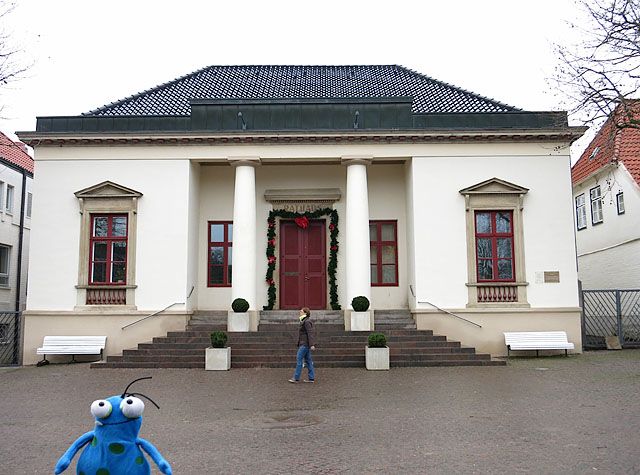 I absolutely wanted to have a photo with these fishermen.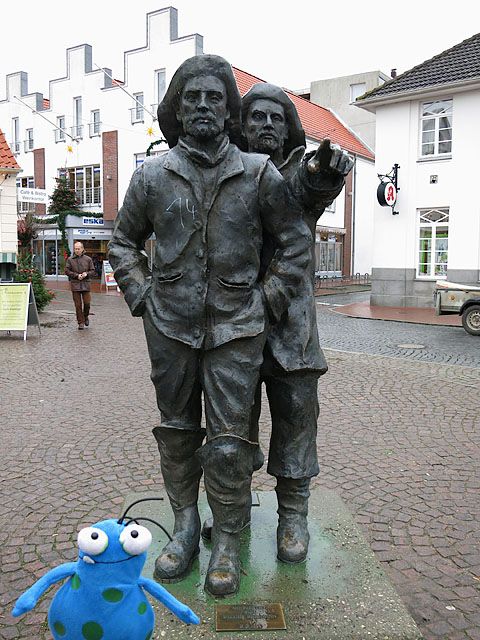 Two famous building of Neustadt: the town gate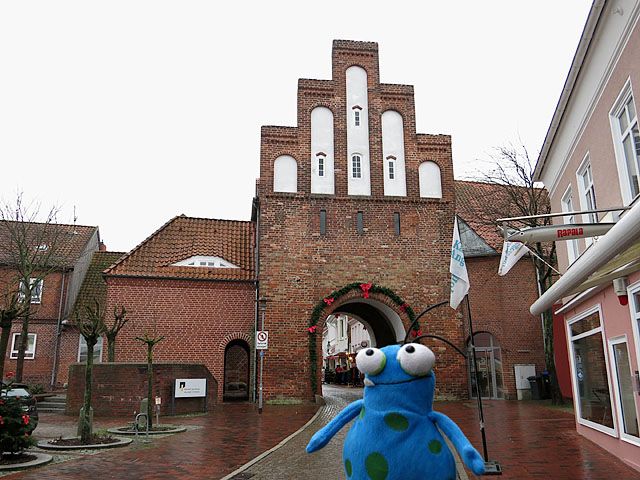 and the Pagodenspeicher.
There were many sailing ships in the harbor.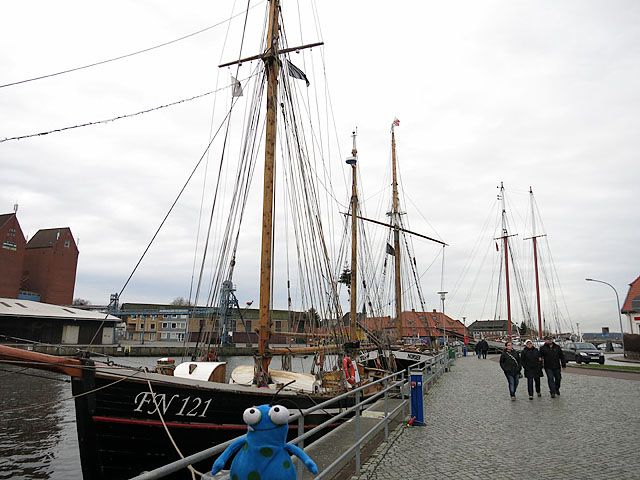 Upps, it got dark, we had to go back home…
Neustadt is a beautiful small town, but I want to go to the Baltic Sea tomorrow. Yours Murph
---
29.12.2013 - Pelzerhaken
Hello, what a beautiful weather! It was windy and cold, but the sun was shining.
The pier of Dahme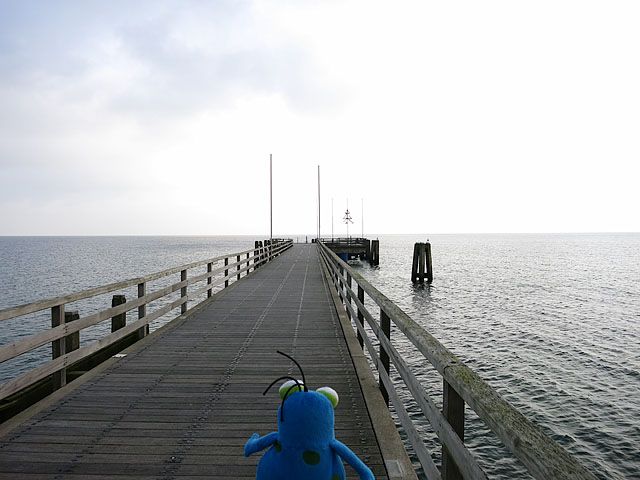 Such a beautiful beach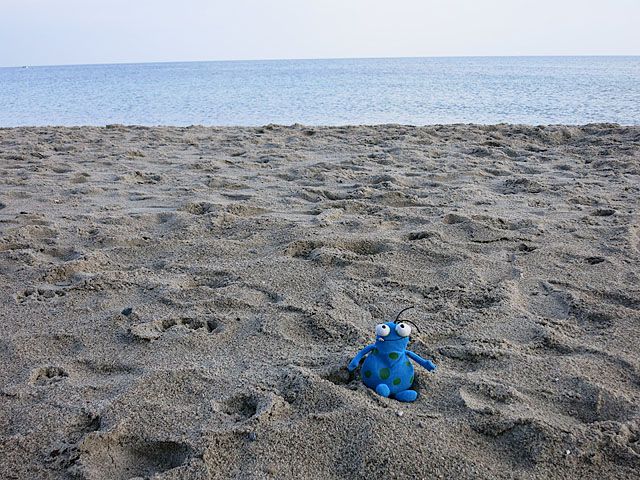 Another pier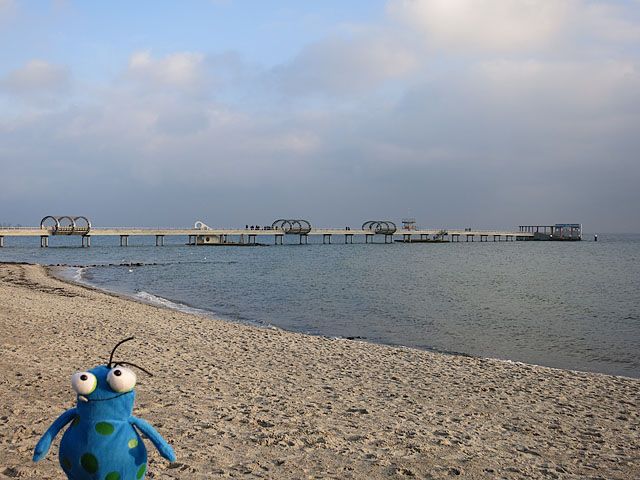 Unfortunately you cannot recognize the birds on this photo. Cormorants – I never saw them before!
We enjoyed the sunshine.
This was the only lighthouse we found.
Can you see the kites? They belong to kite surfer. Would this be fun? I think it would be very cold, when you fall into the water.
Everywhere at the beach we found sallow thorn. Really beautiful!
Over this beautiful boardwalk we went back home
The wind was really cold. It was time for the fireplace …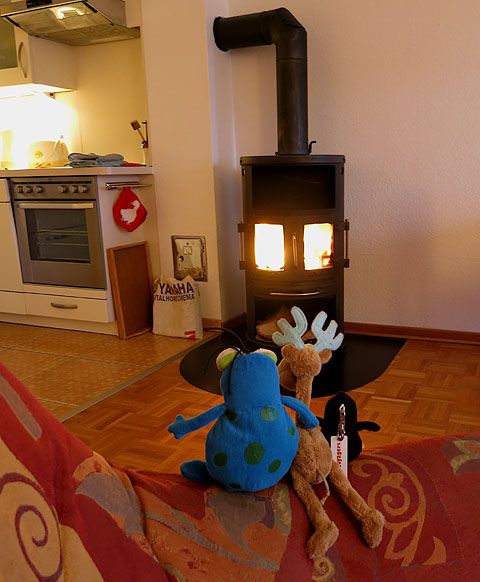 Until soon Murph
---
30.12.2013 - Fehmarn
Hello, today we took a trip to an island. Do you know this bridge?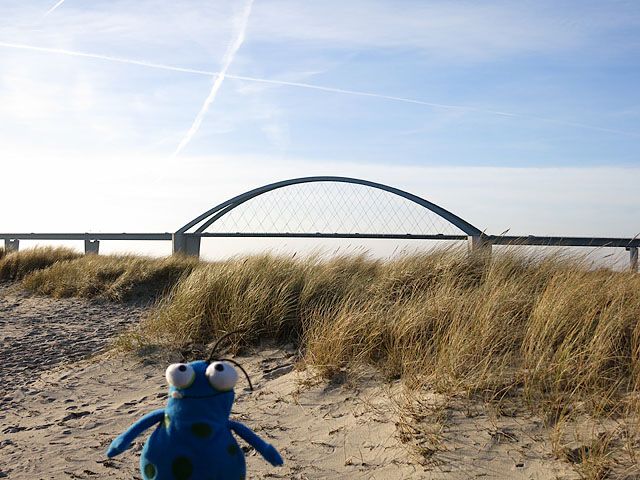 First we went to Puttgarden.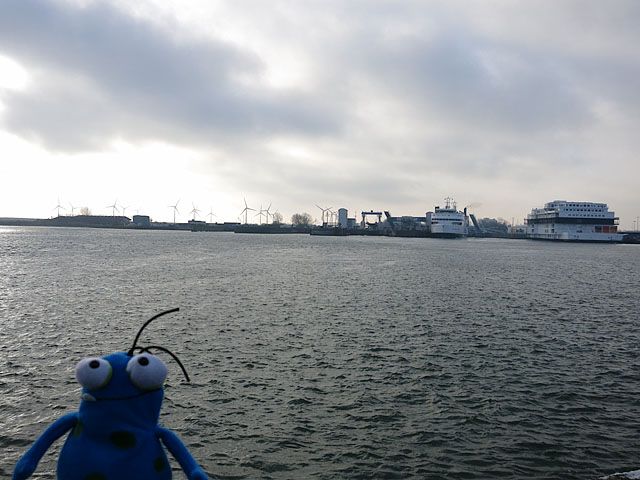 We were lucky, because we saw a very big ferry near to us.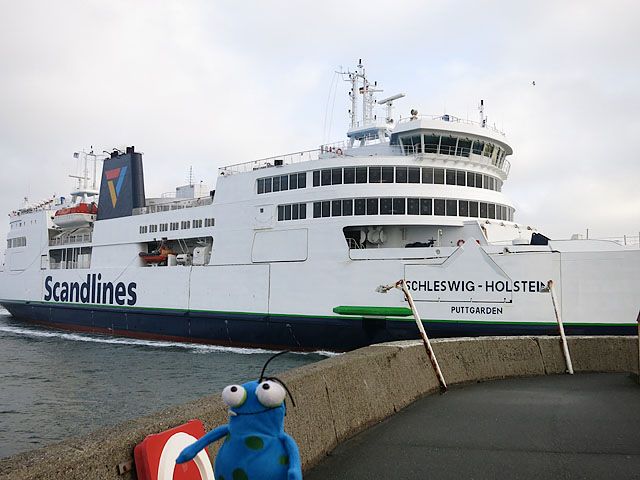 Then we drove to the beach.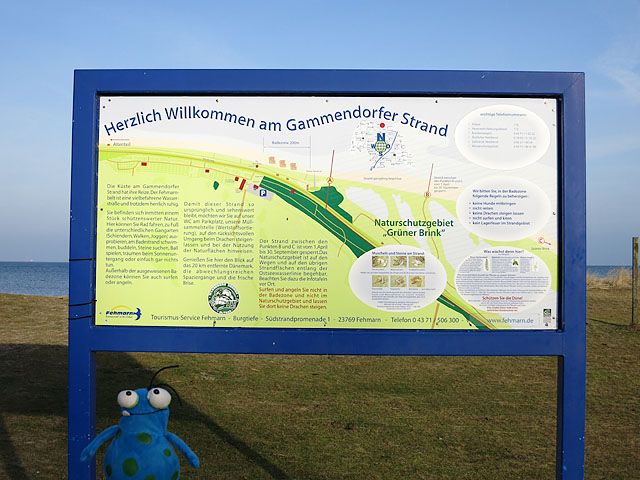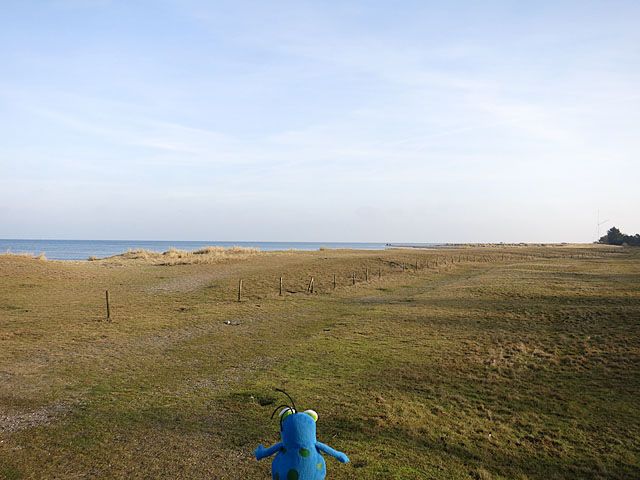 There was a monument on the beach. It should remember us of the sinking of a ship.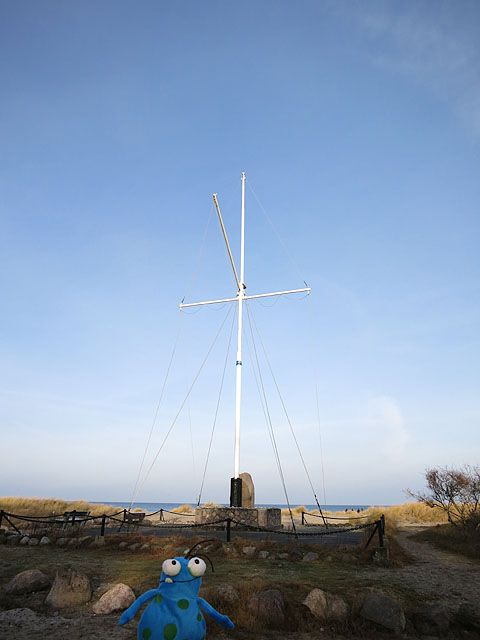 The life is wonderful on the beach in the sunshine…
We found this great harbor on our way back. Unfortunately there were no ships because it was winter.
What a wonderful day on this beautiful island!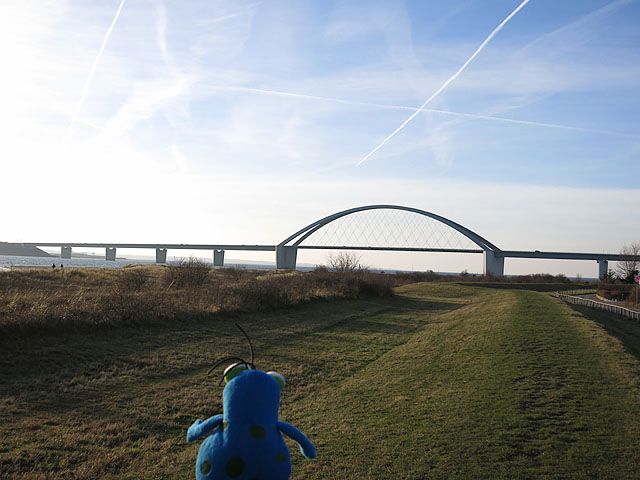 Greetings Murph
---
31.12.2013 - Eutin
Hello, today we visited the castlegarden of Eutin.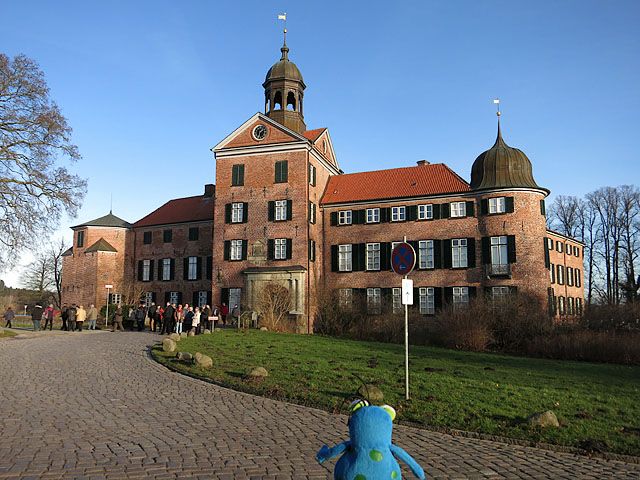 There was a small pavilion next to the lake.
In the park was this small waterfall. Beautiful, isn't it?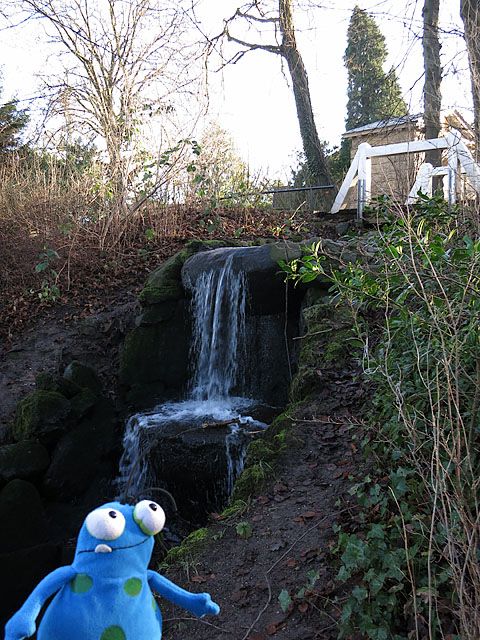 A small sacrificial altar.
The servants lived in this beautiful house in the past.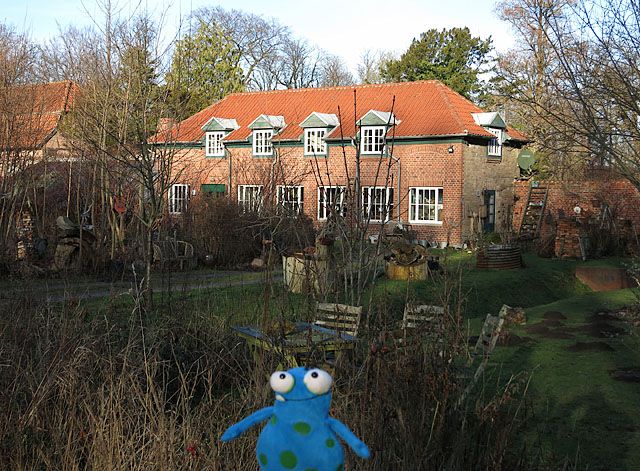 Over this Chinese bridge we walked to the next pavilion.
What a beautiful Lady…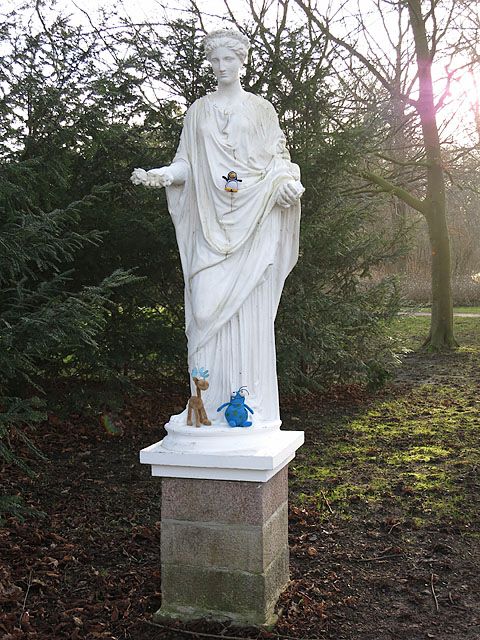 The castle had many beautiful buildings.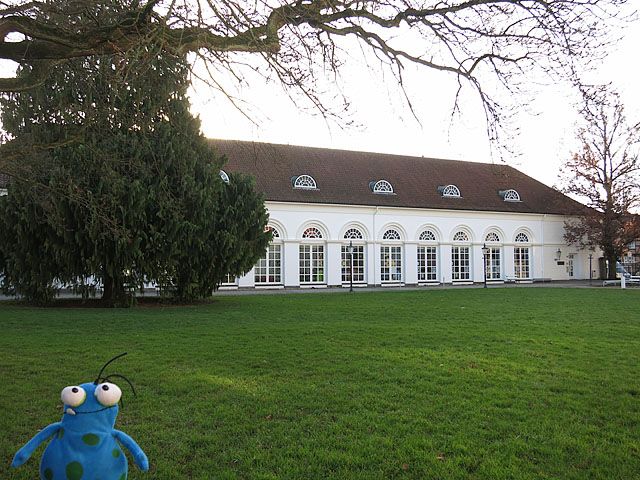 But we loved most this funny guy.
Yours Murph
---
31.12.2013 - Plön
Hello, our second stop was Plön. There is a big lake in Plön.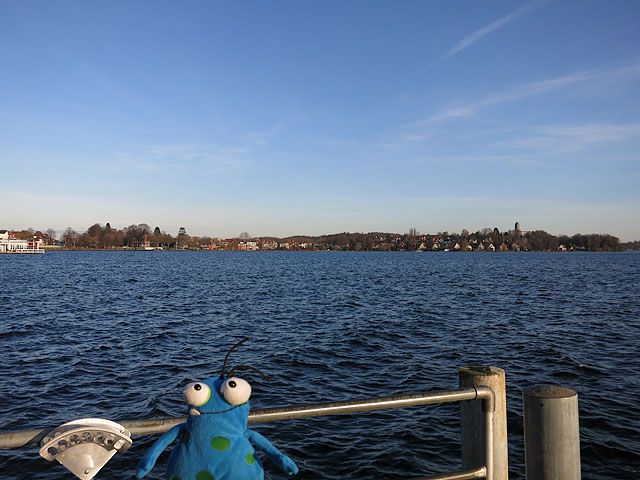 And a castle of course.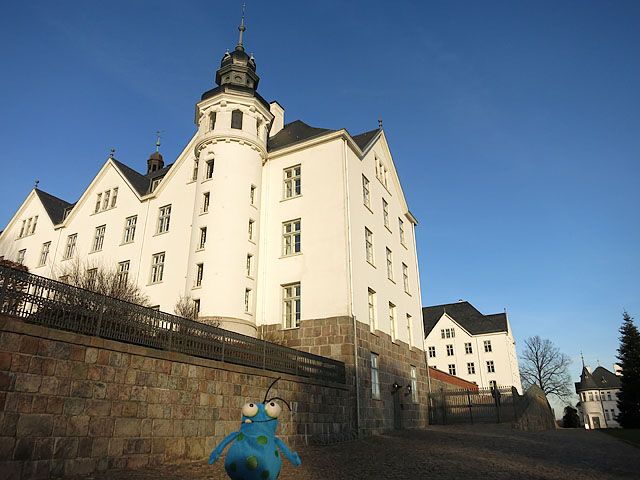 I would love to live in this house. Can we please buy it?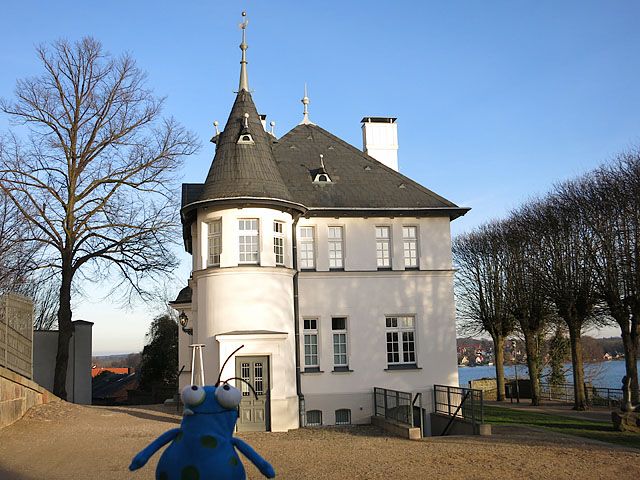 Oops, it got dark; we had to drive home…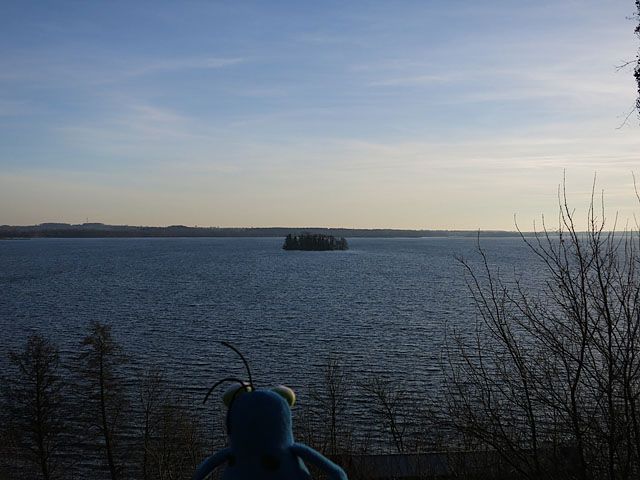 Today it is New Year's Eve. We wanted to have a party! I spent a Killepitzsch.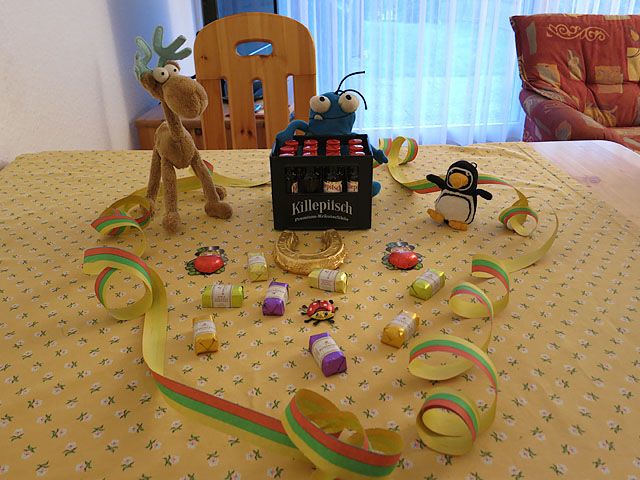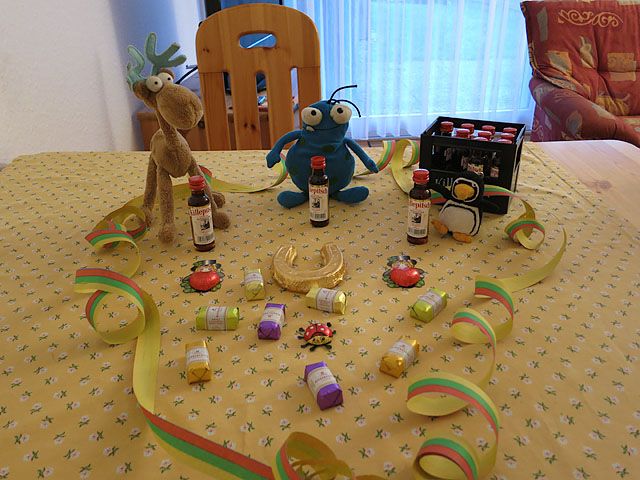 Wow, yummy!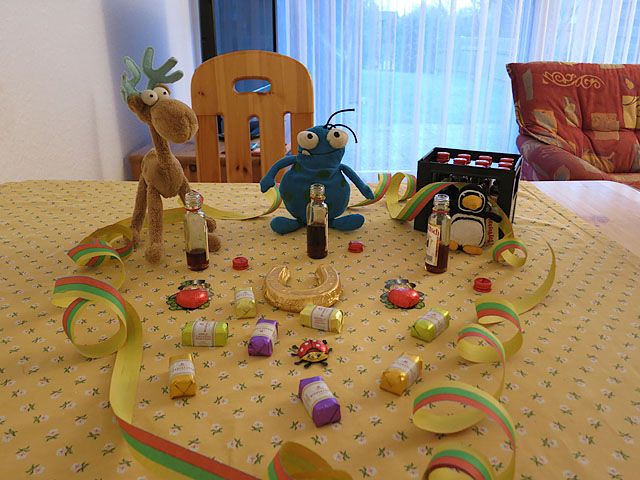 What a wonderful evening!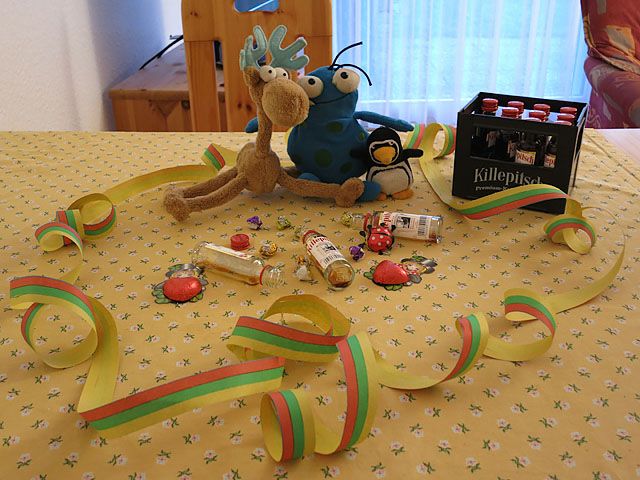 It was time for the fireworks.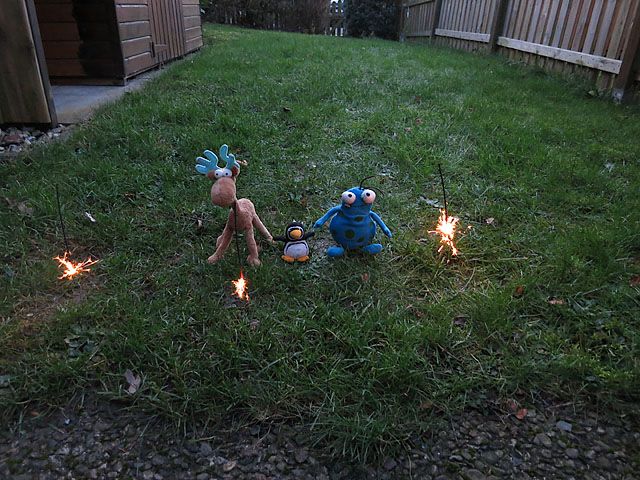 Maybe a little late, but I wish you all a happy New Year Murph
---
01.01.2014 - Brodten
Hello, today we took a long walk along a high bank.
We enjoyed the sunshine at the beach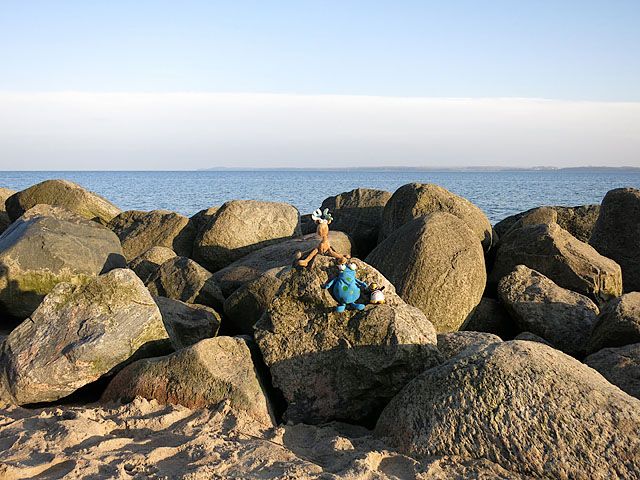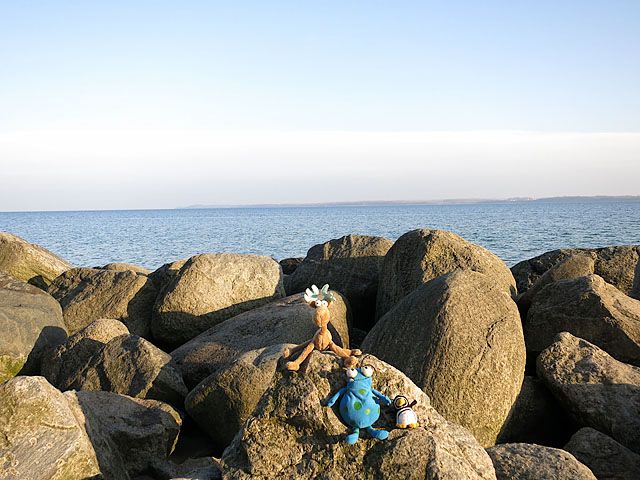 The high bank is 20 Meter high…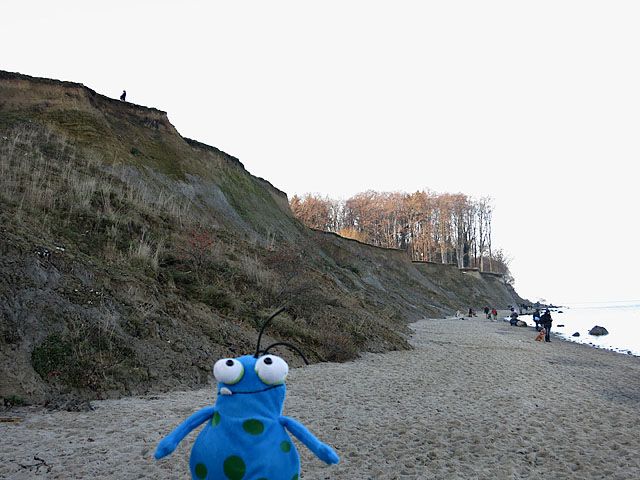 All over the beach there were trees. They slid down from the bank.
I would love to spend another holiday here. But will I have enough money for it?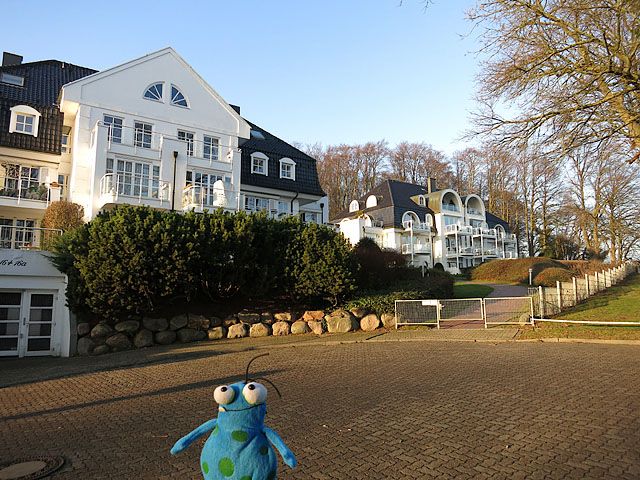 It was another beautiful day at the Baltic Sea.
Until soon Murph
---
02.01.2013 - Grömitz
Hello, it was our last day at the Baltic Sea and the weather was awful . It rained. My first stop was on the highest mountain from Schleswig-Holstein…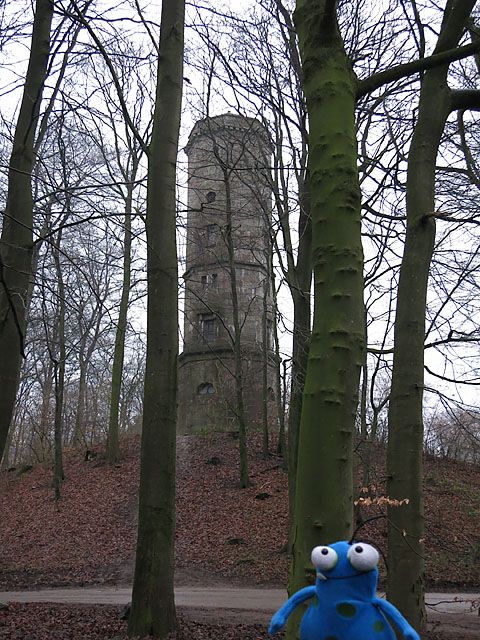 A ski-lift on a mountain with a high of 168 meters?... I never saw something like this before…
Later we went to the sea again. There were waves today.
A small ice rink… I would have loved to play on the ice, but HoBi was afraid that someone would overrun me.
The weather really wasn't nice.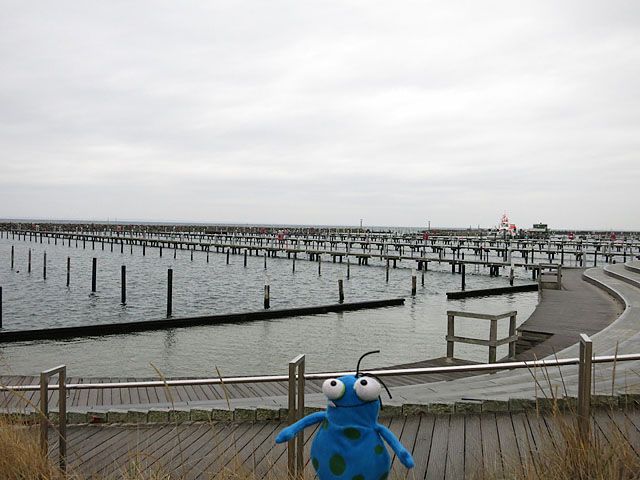 Unfortunately our holiday is over now. Tomorrow we have to drive home… Yours Murph