24.12.2016 - Kaufungen
Hello, we were on holidays for some days. We visited Kaufungen.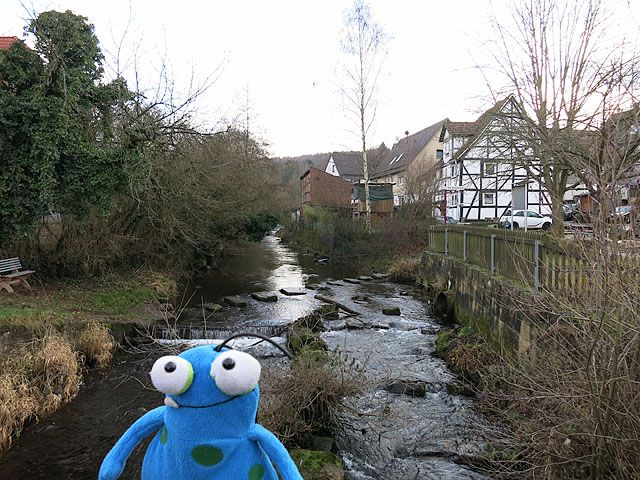 But more important : It was Christmas.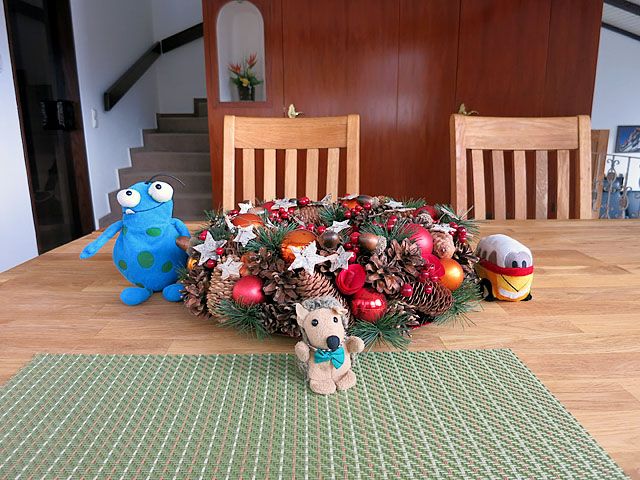 Time for gifts. My best friend Dicker Kumpel send me many gifts!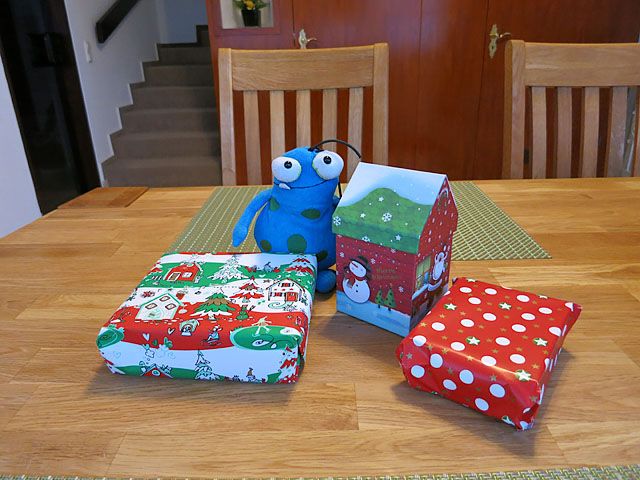 What will be in this gift?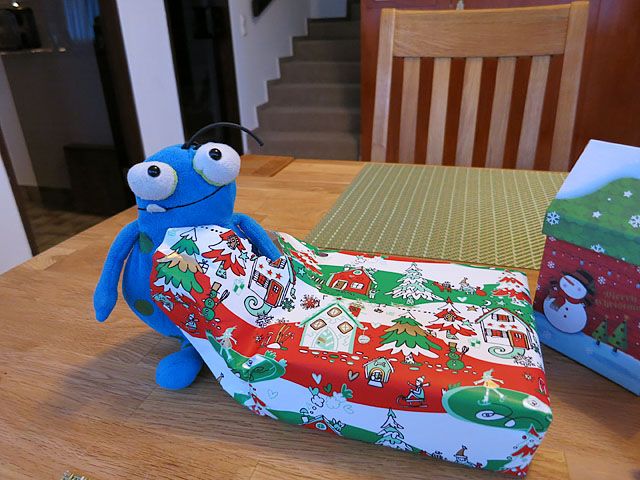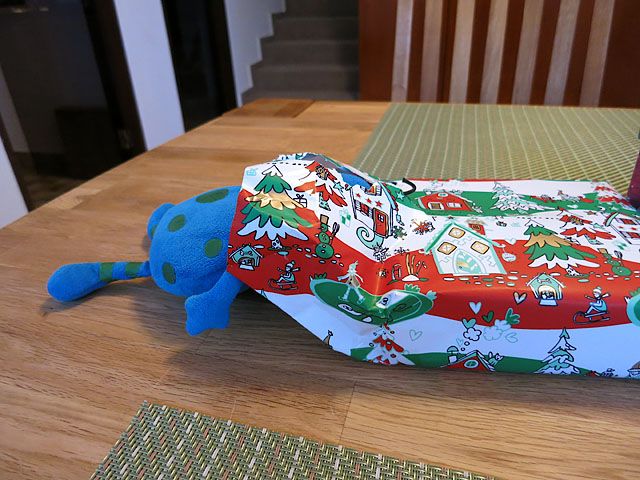 This looked difficult. I will try it with my friends.
I have to look at that! Wonderful! It looked great!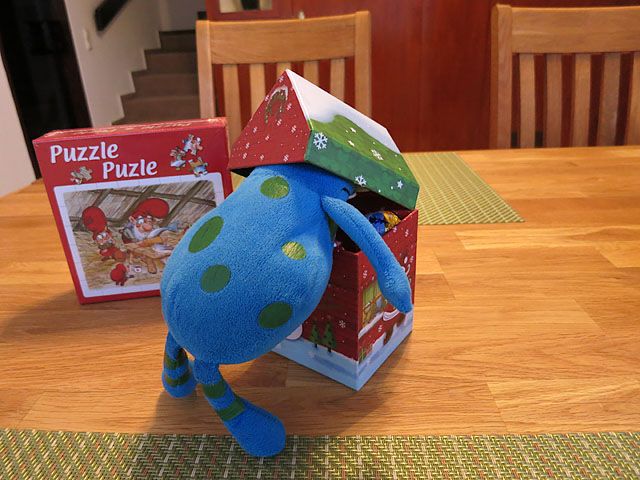 Another gift.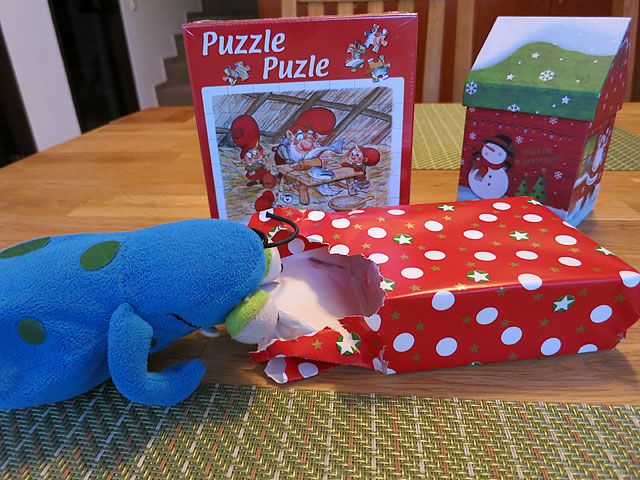 What was this?
I called Poschti and Pieksi. We thought about it! We needed batteries. But we didn't have batteries.
Fortunately HoBi had some for us. What a wonderful gift!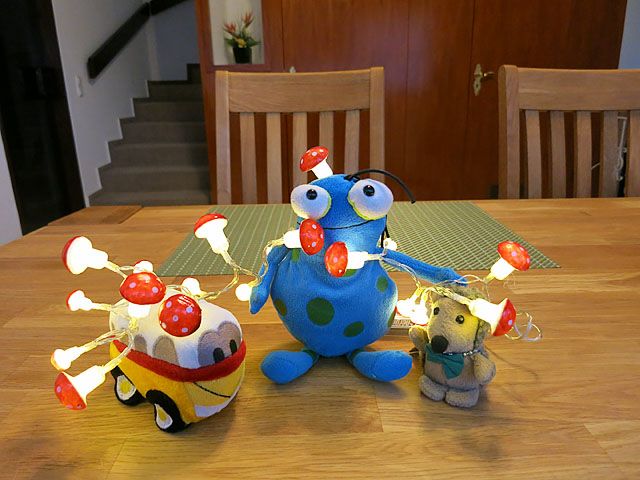 Thanks Dicker Kumpel for all the great gifts!
Yours Murph
---
25.12.2016 - Treffurt
Hello, it rained all day long. Nevertheless we took a trip. This was the town hall of Treffurt.
We liked this house with the funny trees.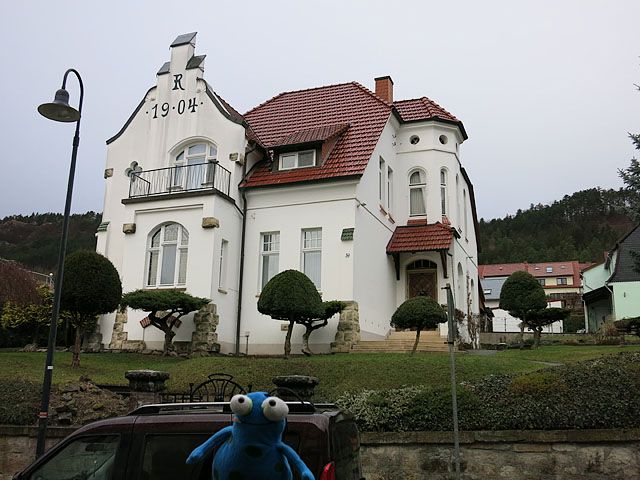 You see the castle of Treffurt there. We want to go there.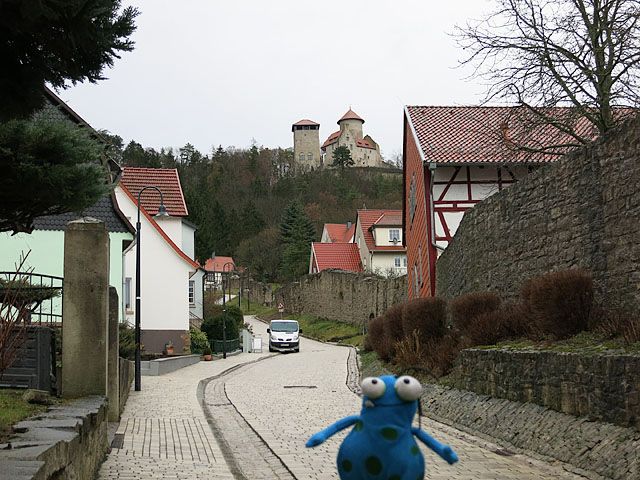 On our way we had this great view over the town.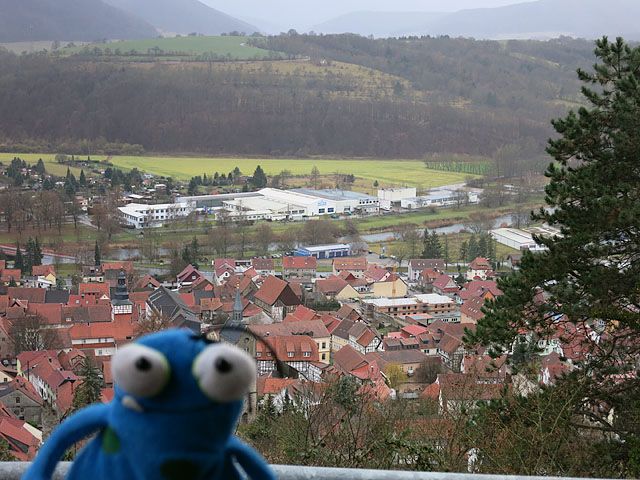 The Castle looked beautiful.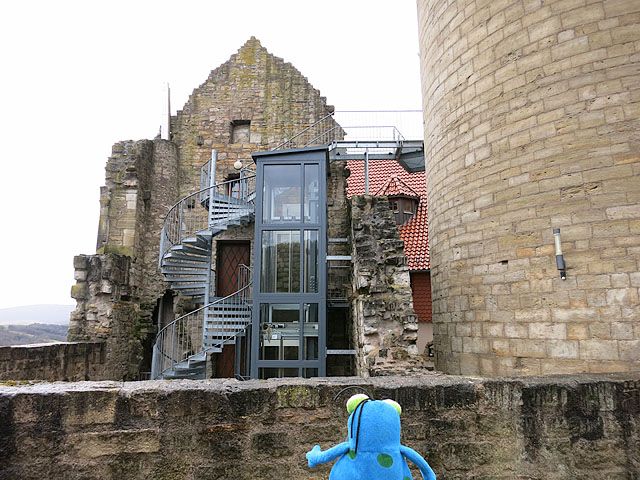 We were very wet. But we dried in front of the fireplace. It was so cozy!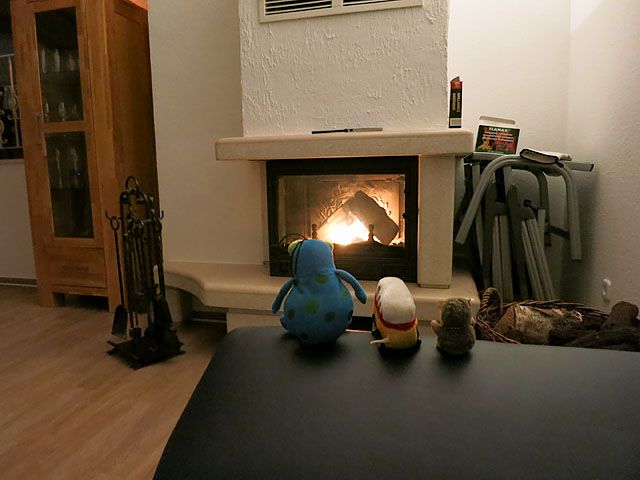 Until soon Murph
---
26.12.2016 - Hess. Lichtenau
Hello, the weather was better today. We went to the town, where Mother Hulda lives. We took a walk.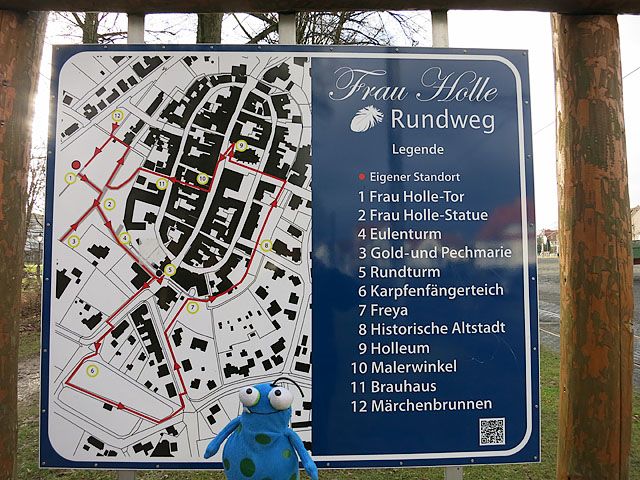 We had to pass this gate.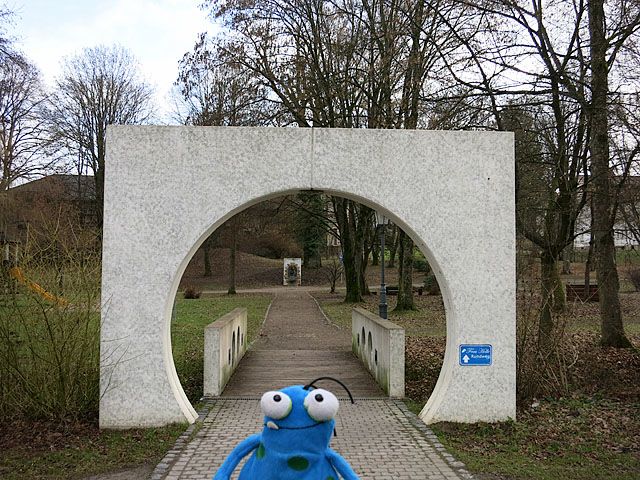 Mother Hulda shook the pillows. I held on.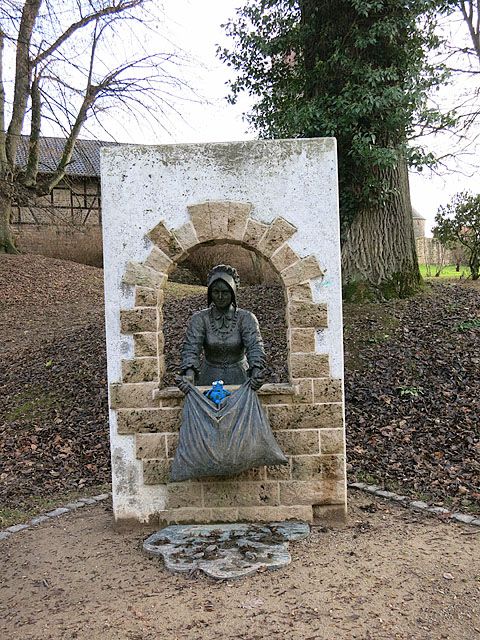 A beautiful old tower. Will Mother Hulda lives here?
We got this great photo on our way. Normally these birds are very shy.
This goddess is called Freya…she didn't look like the small Toyvoyager Freya.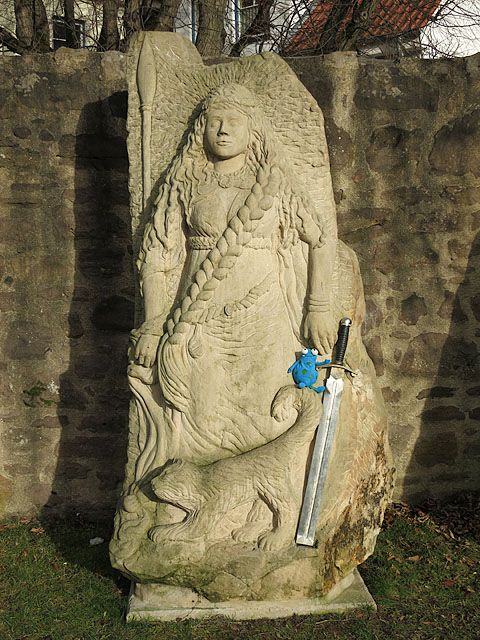 Through this backyard…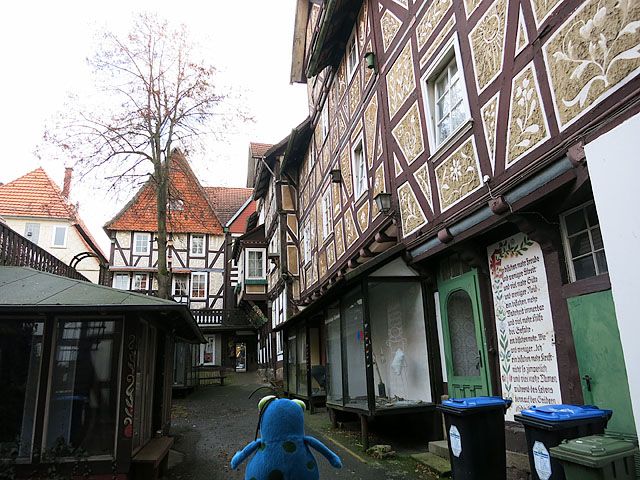 … we came to this famous house. This is the museum of Mother Hulda.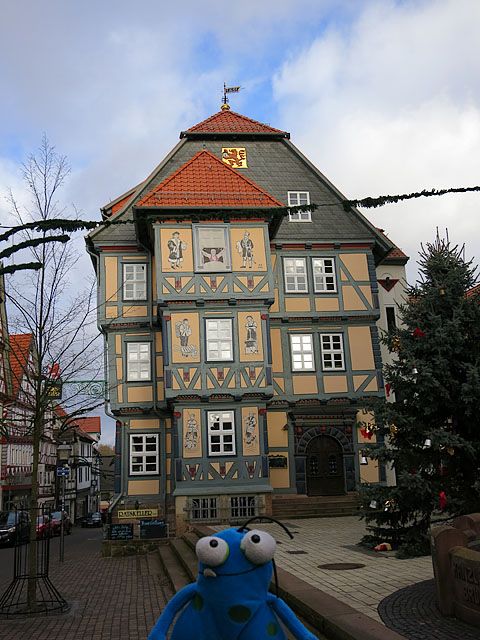 We learnt, where Mother Hulda lives.
Her Castle is in this lake.
Mother Hulda looked like this.
Unfortunately she didn't told us, where the entrance was. Yours Murph
---
27.12.2016 - Witzenhausen
Hello, today we went to Witzenhausen. A beautiful tower…
… and the town hall.
To be honest – it wasn't really great here. Witzenhausen is famous for the cultivation of cherries. These were the only cherries that we found.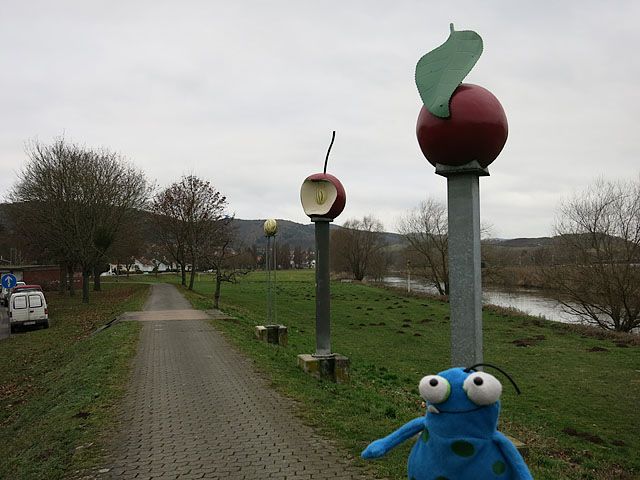 We liked this castle more.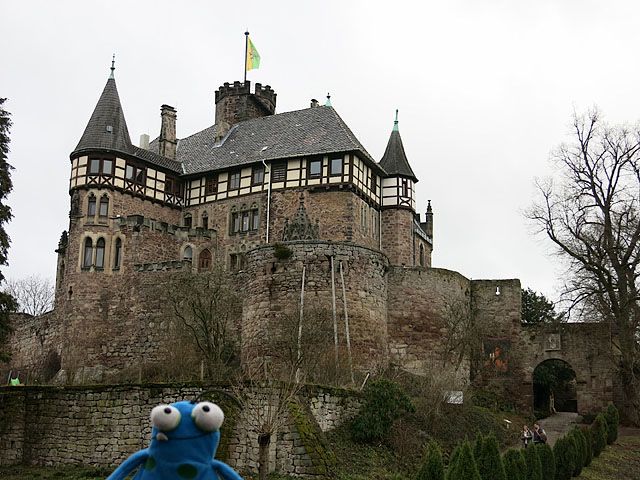 And this was so funny! We wanted to have a photo.
There was a hotel near to the castle.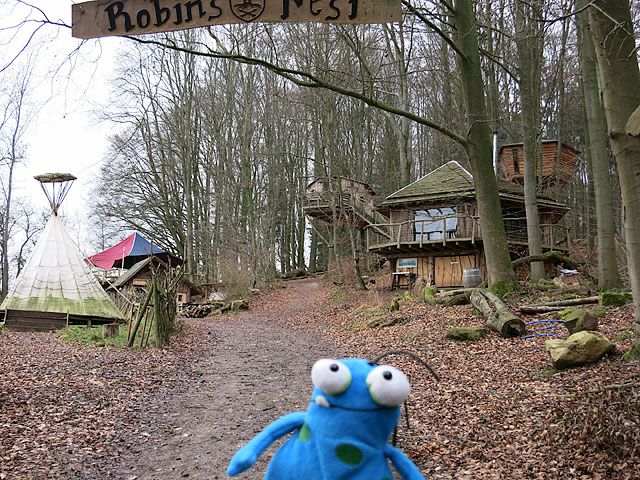 All rooms are tree houses.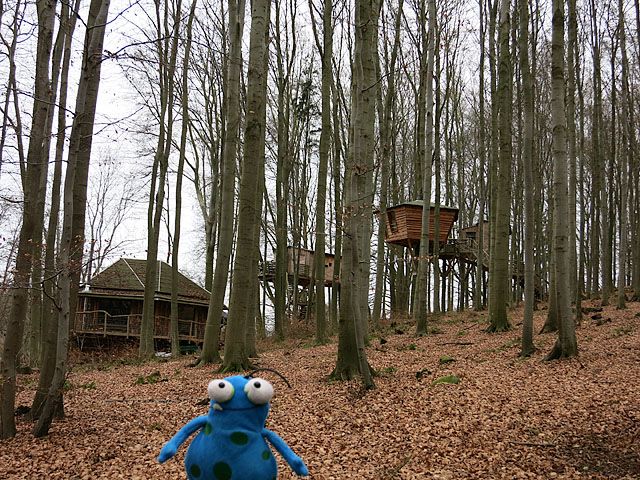 But what was this? Maybe an UFO? Should I enter it?
Greetings Murph
---
28.12.2015 - Hann. Münden
Hello, today we visited Hann.Münden. There was a wonderful town hall.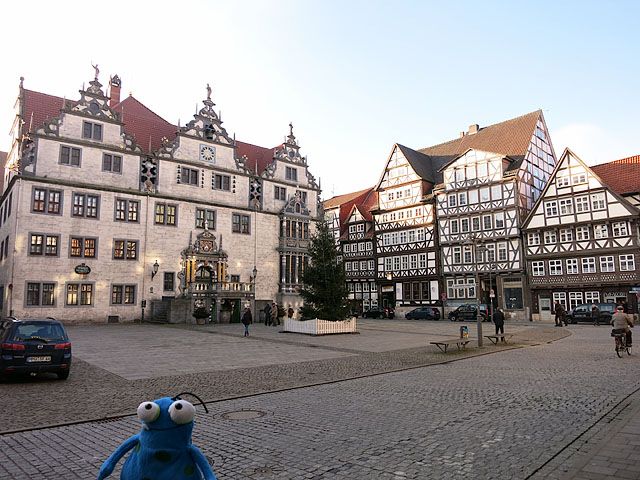 This was the "Weserstein".
Here was the place where the Rivers Werra and Fulda meet to form the River Weser.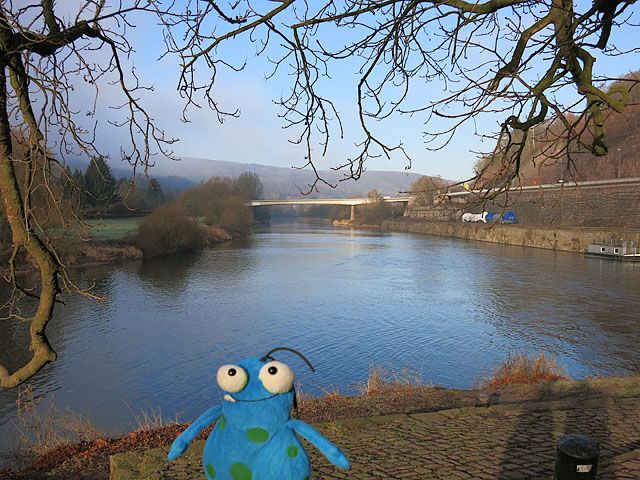 A wonderful bridge over the Fulda.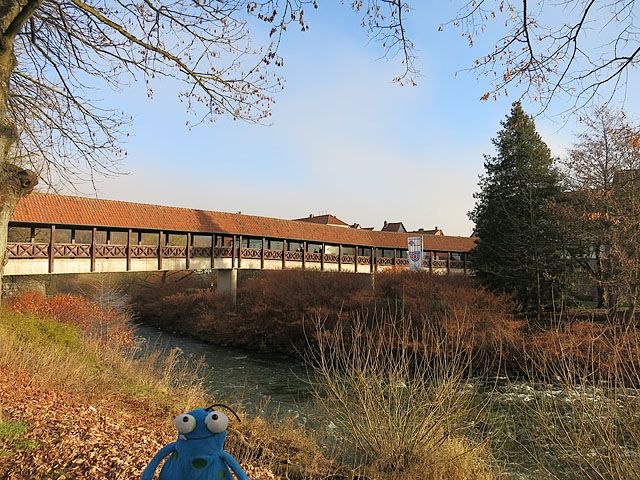 Hann.Münden has a lot of beautiful half-timbered houses.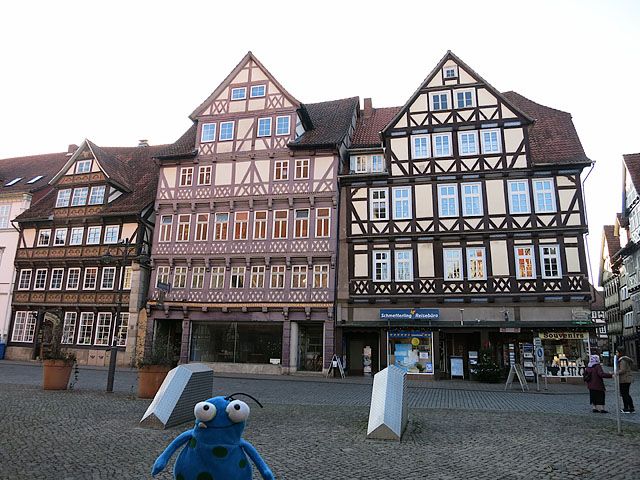 I absolutely wanted to have a photo with this funny guy.
Hann. Münden is really a beautiful town.
Yours Murph