08.07.2013 - Brocken
Hello, It was my first trip during the holiday – and I took this train.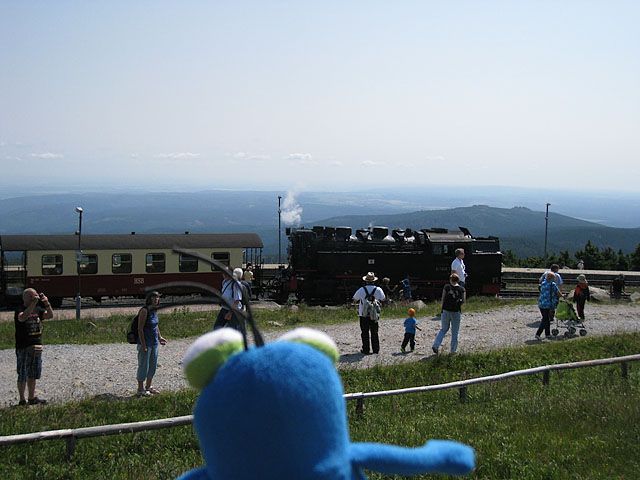 Can you imagine where I went to? Not now? But maybe now?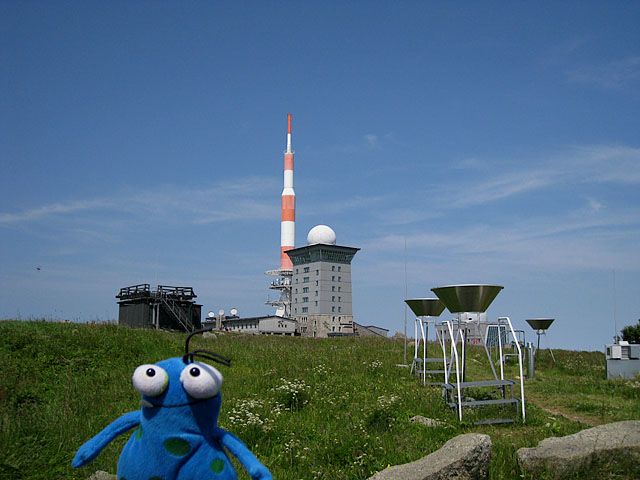 Right – I was on the highest mountain of Northern Germany: the Brocken. First we visited the garden on the Brocken.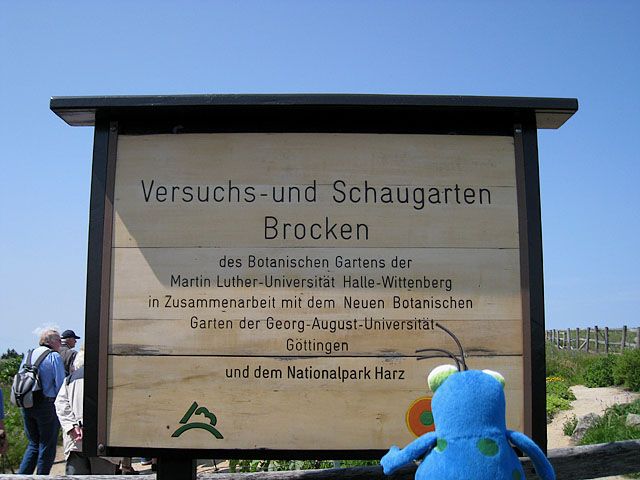 Even here there were blooming flowers.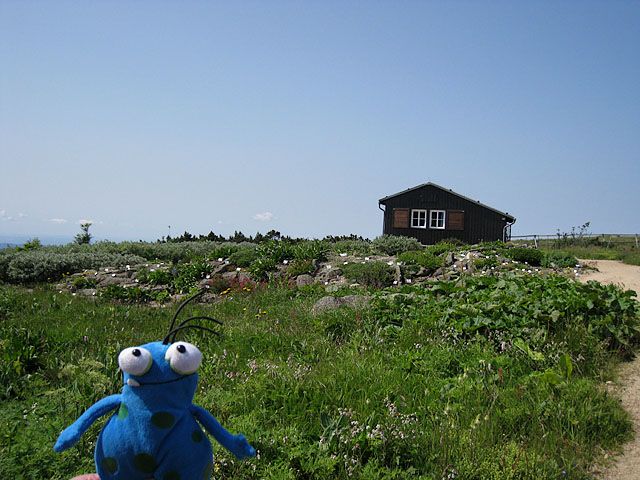 I absolutely wanted to show you two photos of the train? Didn't it look wonderful?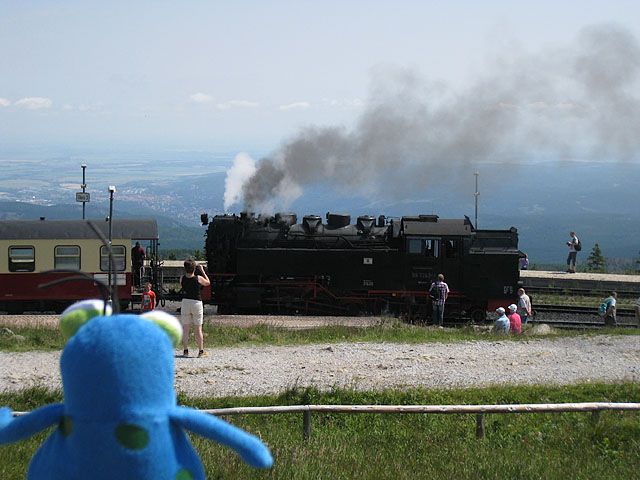 We had sunny weather – and had a great view. This is the direction to Torfhaus.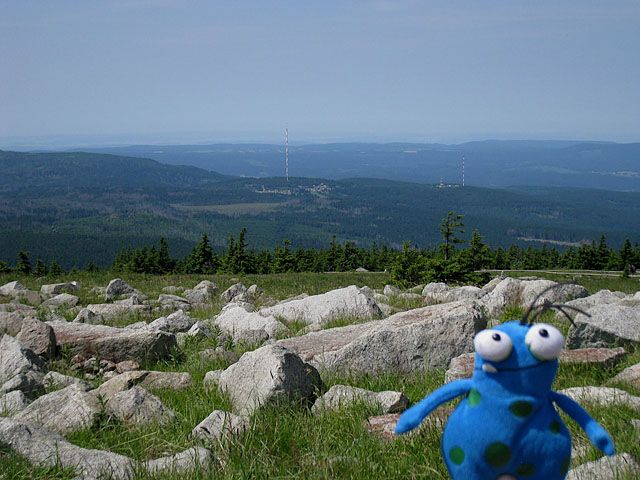 This tower was really high.
A funny sign – it seems that witches are dancing here.
Now you can see the place for sky jumping.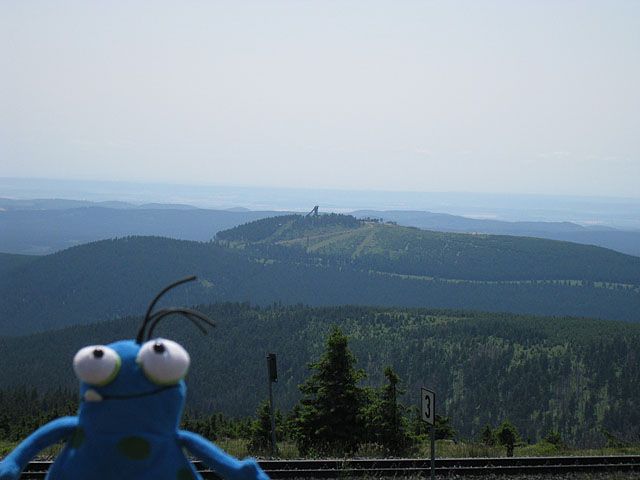 A bug destroys many of the spruces here – they looked scary, don't they?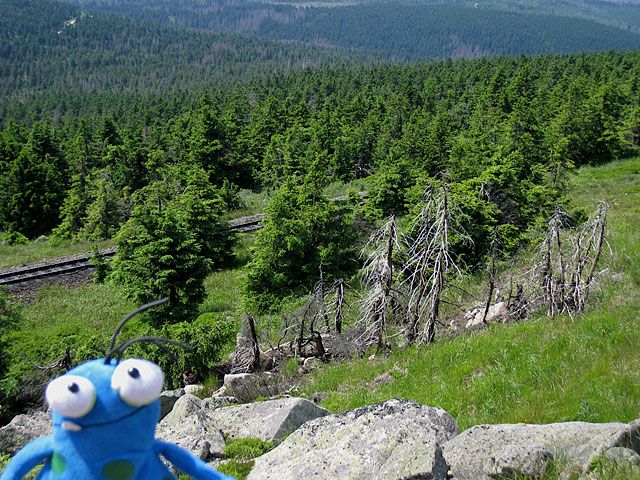 This was another famous building on the Brocken.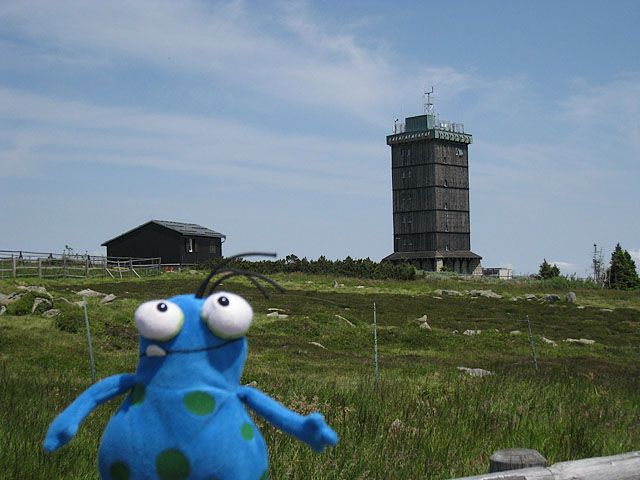 Then it was time to drive home. This loco will pull our train back into the valley.
What a wonderful trip! Until soon Murph
---
09.07.2013 - Sangerhausen
Hello, today I went to the rosarium in Sangerhausen.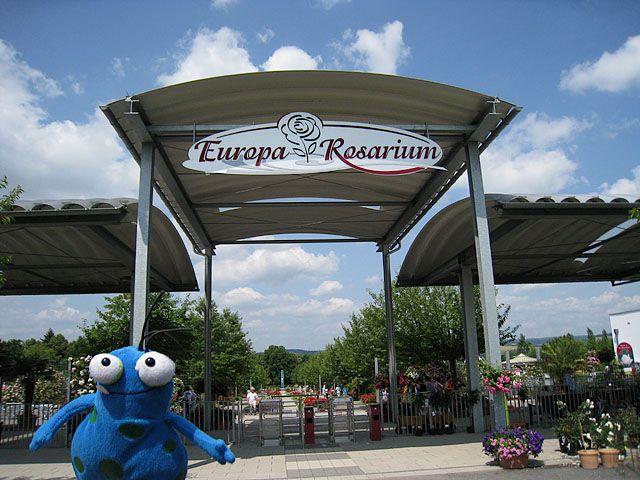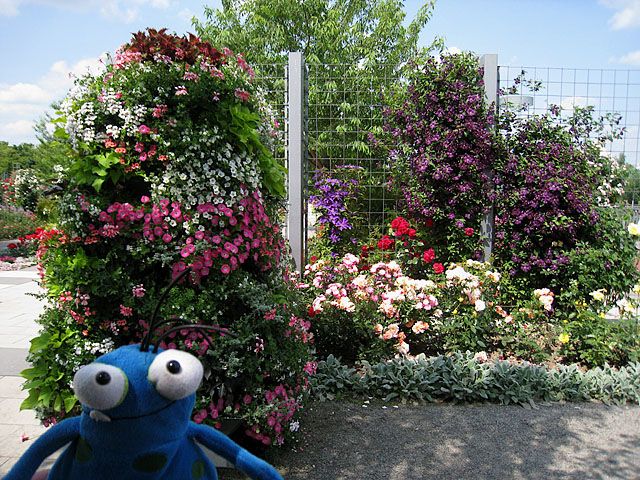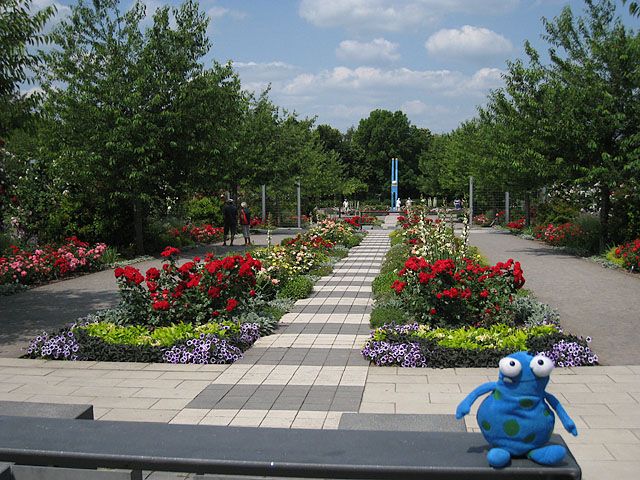 It is the biggest collection of roses of the world!
These are water lilies!
We definitely wanted to have a photo with this funny character.
More roses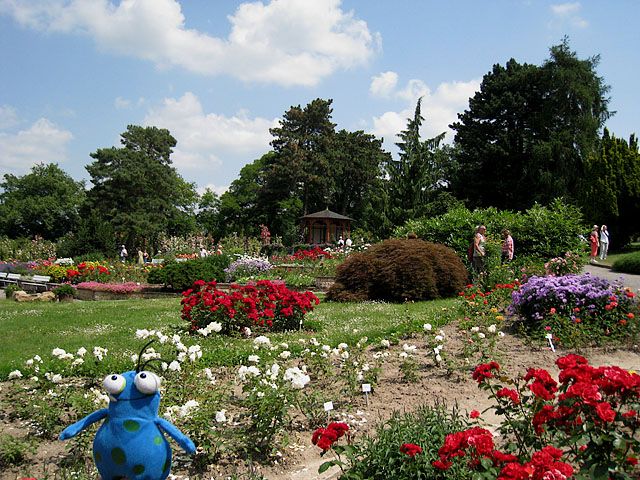 And other beautiful flowers, too.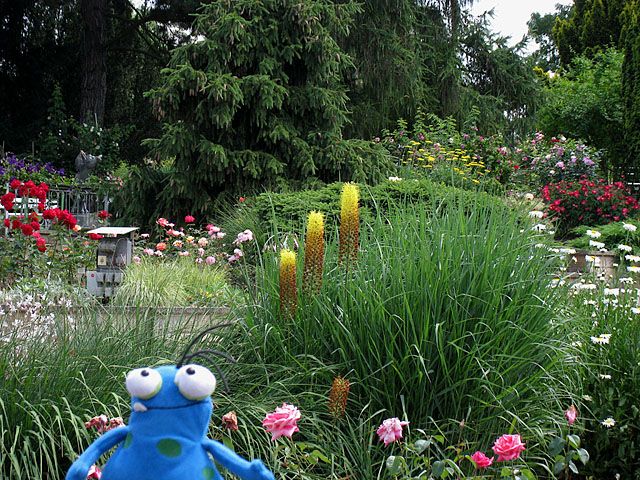 A wonderful fountain.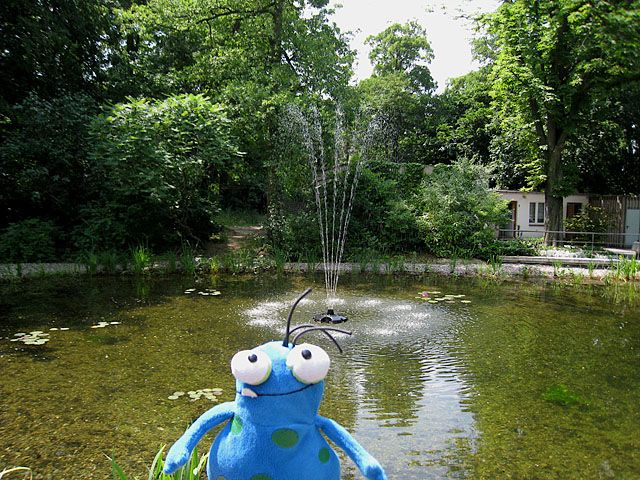 And surely more and more roses! You cannot imagine the wonderful smell here.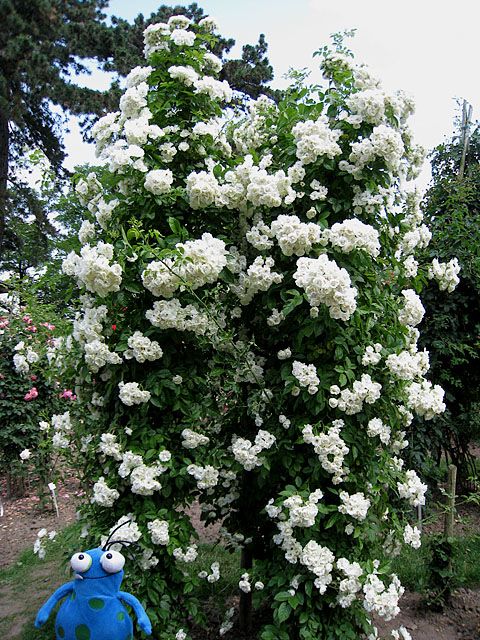 We needed a short rest.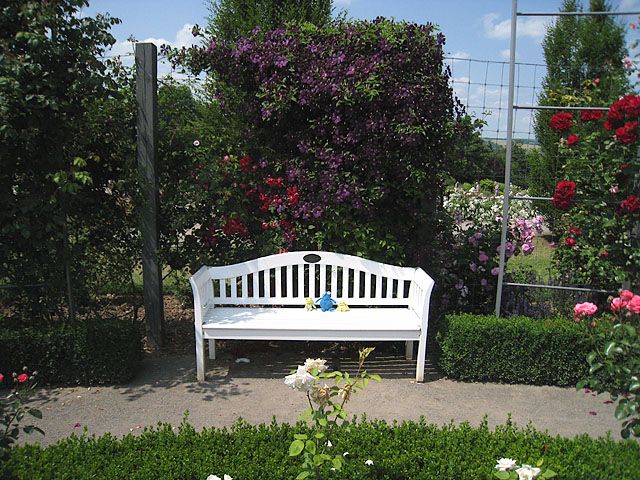 Roses are really beautiful!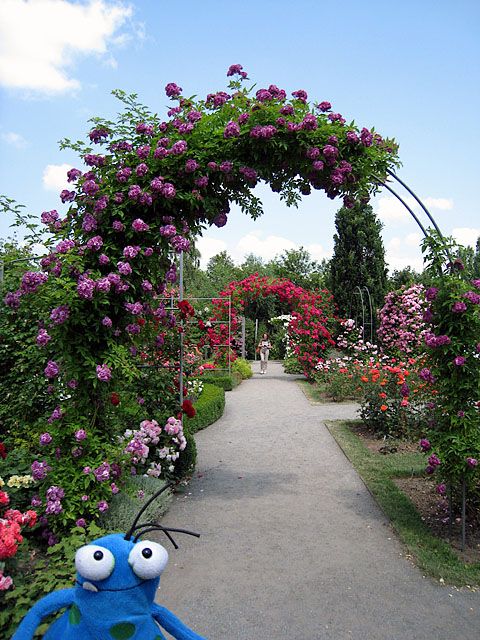 … but not as beautiful as this lady…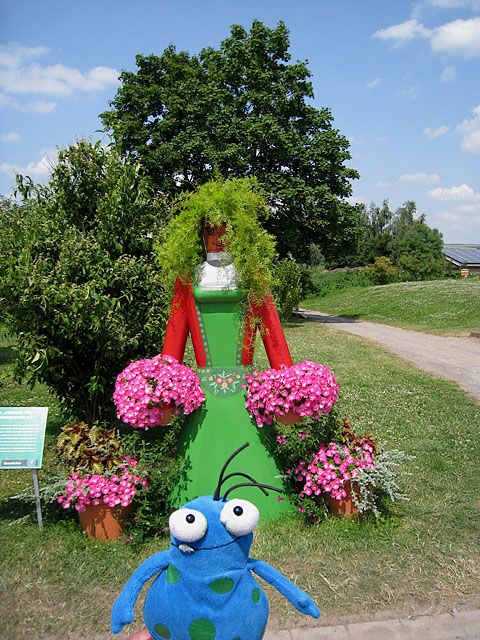 So many roses, such a good smell….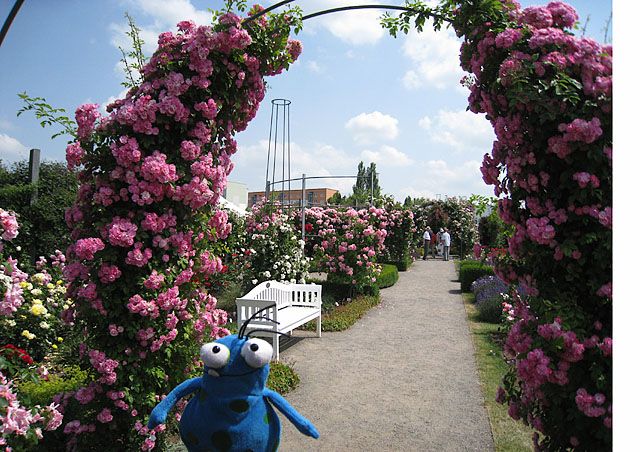 Let's see, what we will do next Yours Murph
---
11.07.2013 - Hohegeiß
Hello, today I want to show you the village where we are on holiday. This is the animal of the emblem.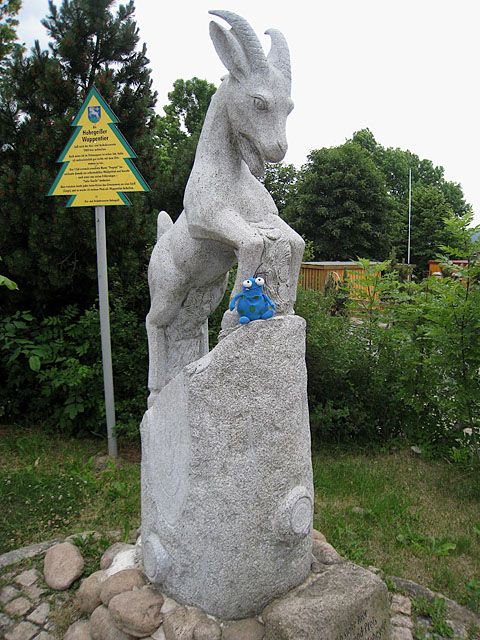 I really loved this spring.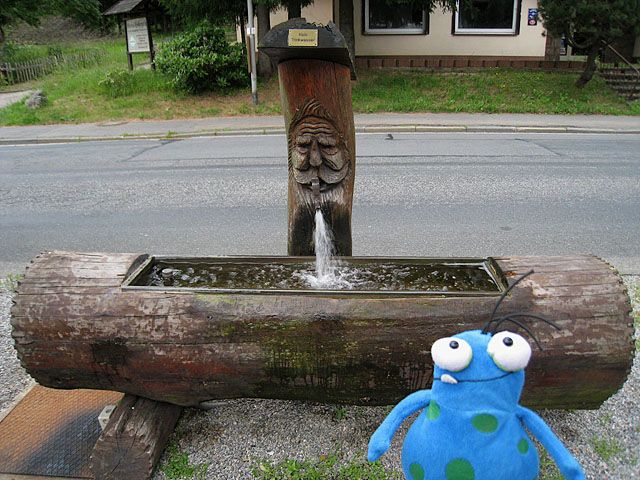 There were very old and big spruces in the forest. We wanted to see it.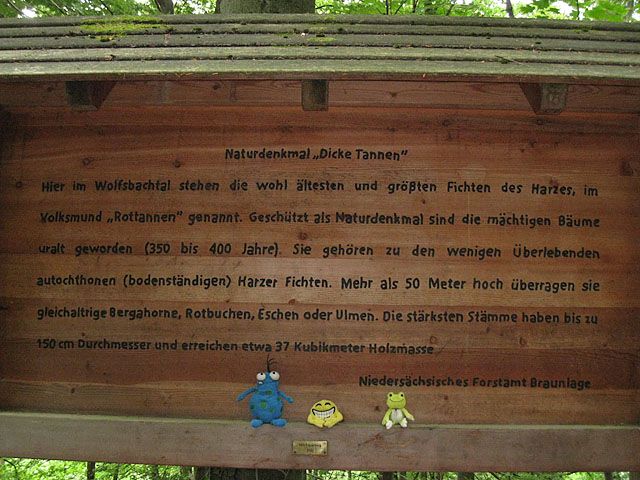 What a disappointment. The old trees died.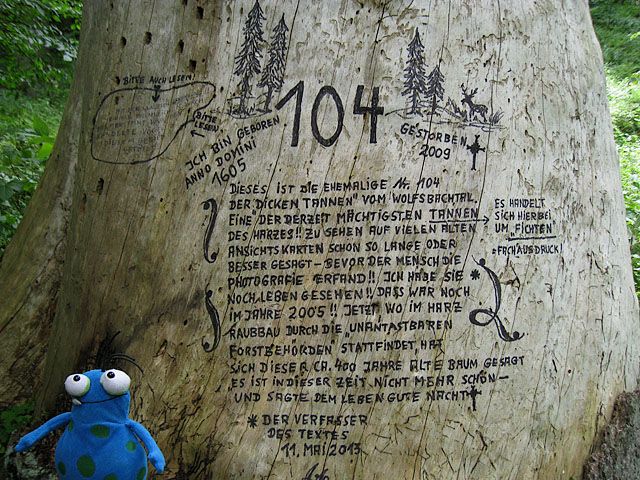 In the spa garden we found a beautiful pond.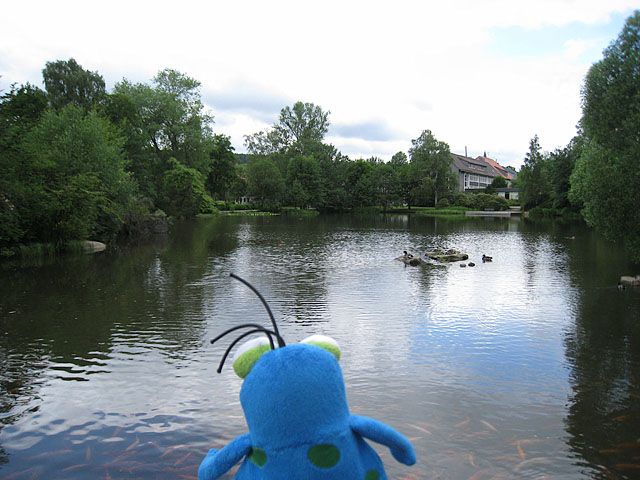 There were many fishes in it. Can you see it?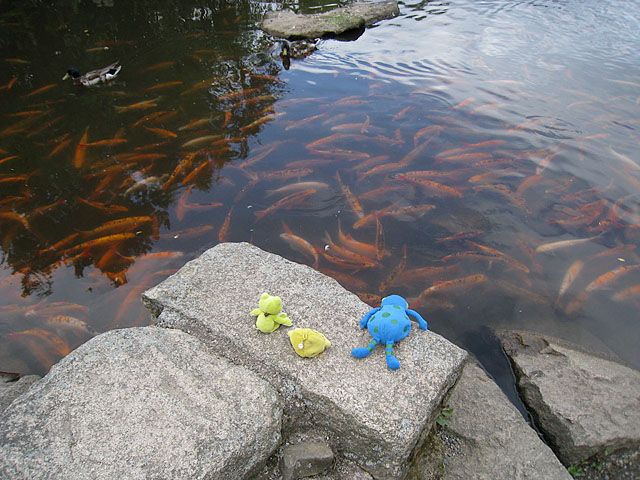 Isn't this small river beautiful?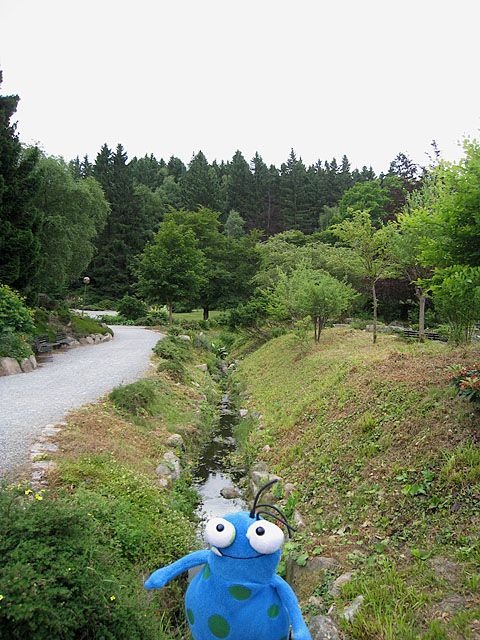 On the pond there were many water lilies.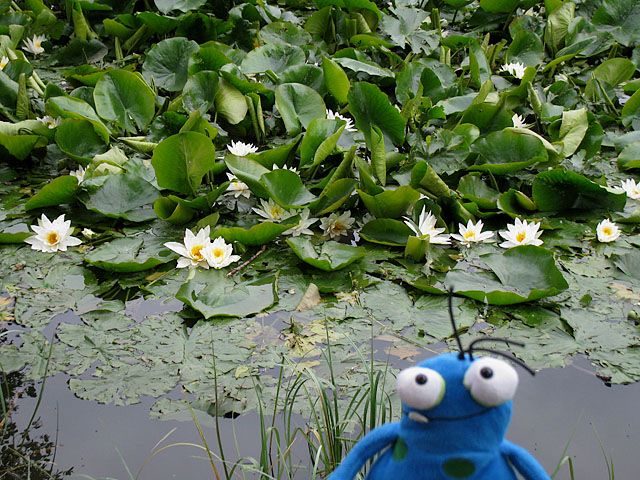 At the end we found a mushroom, although it was very dry here.
Greetings Murph
---
14.07.2013 - Kaffeehorst
Hello, today we took a trip into the forest.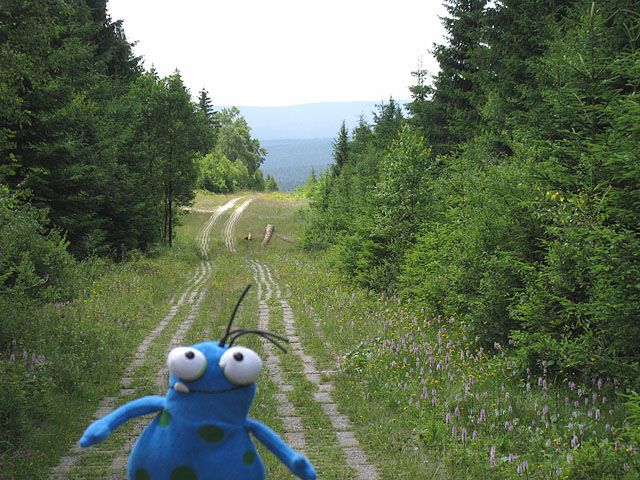 There were many blooming wild orchids.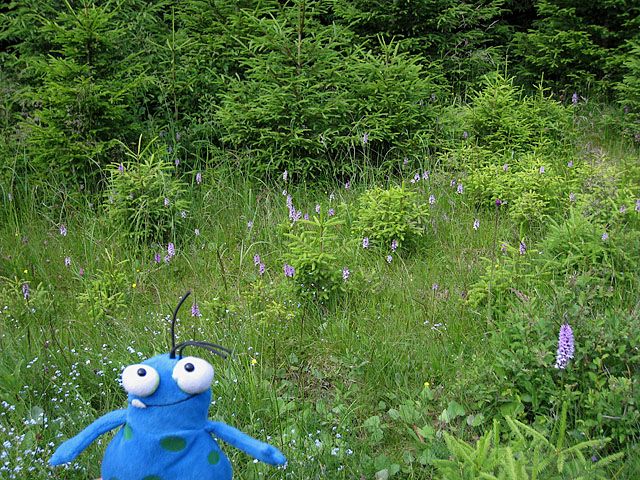 Here you can see an orchid at close range.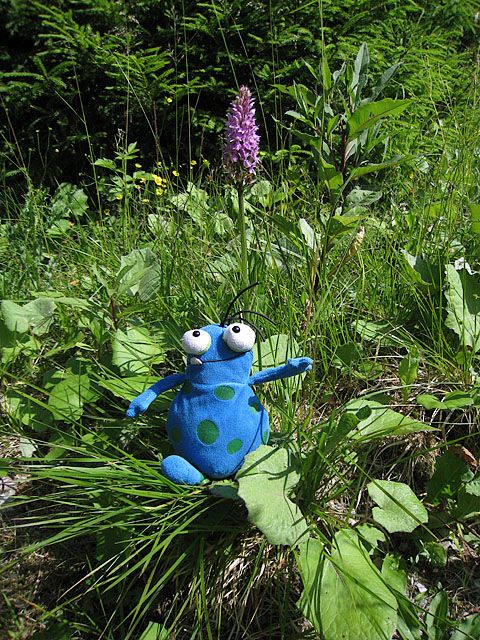 What a beautiful forest.
Have you ever seen a brown fly agaric? It really exists!
We took a rest at this hut.
Puh - there were many disgusting insect. It was awful!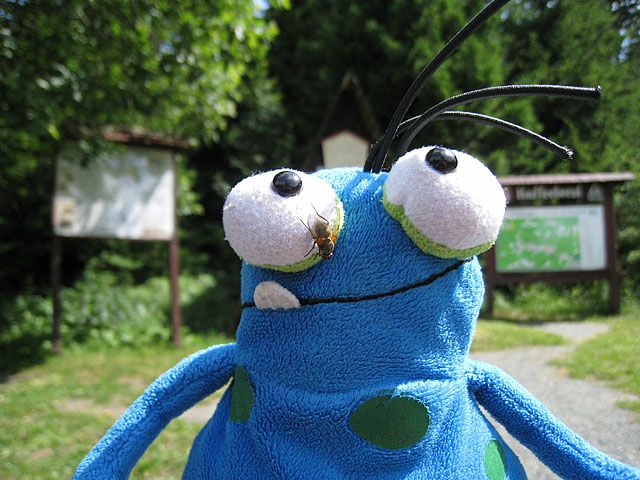 Maybe you know this plant – it was the wild thyme.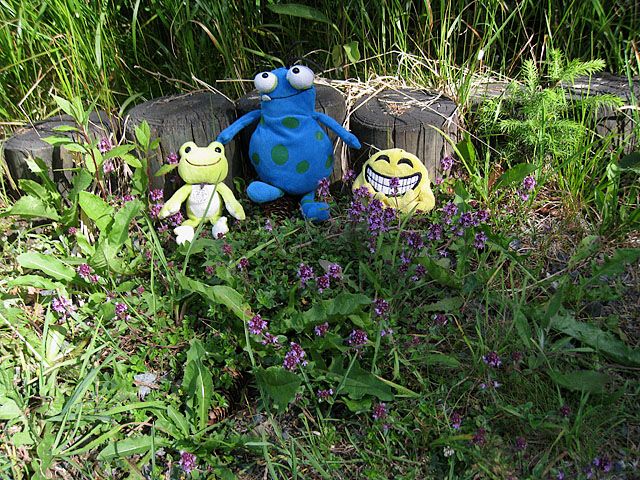 Until soon Murph
---
15.07.2013 - Wernigerode
Hello, wow, we found the paradise for TVs! Everything is in our size here. We could have a wonderful life in this house.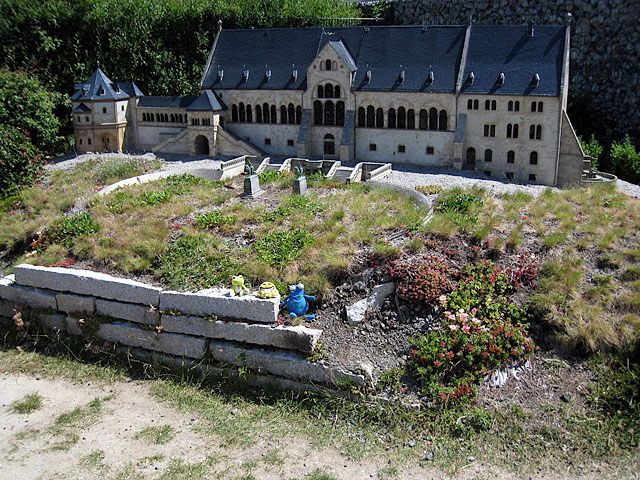 This is an old prison.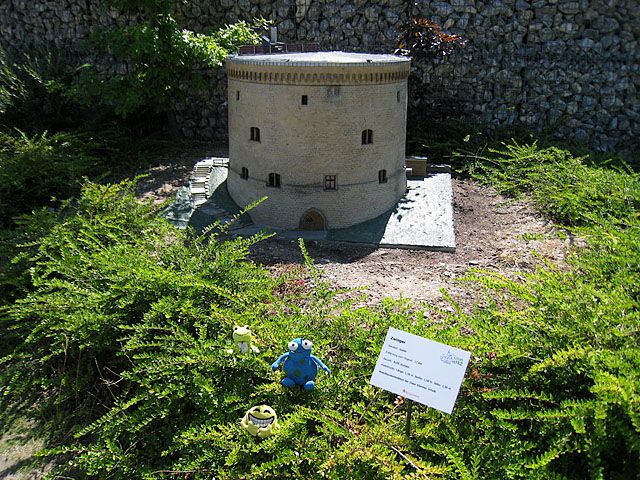 A beautiful church.
Another beautiful house! Should we live here?
This church is build from wood. Very beautiful!
These colorful pillars stood in the middle of the TV-Country.
Even the Brocken is here!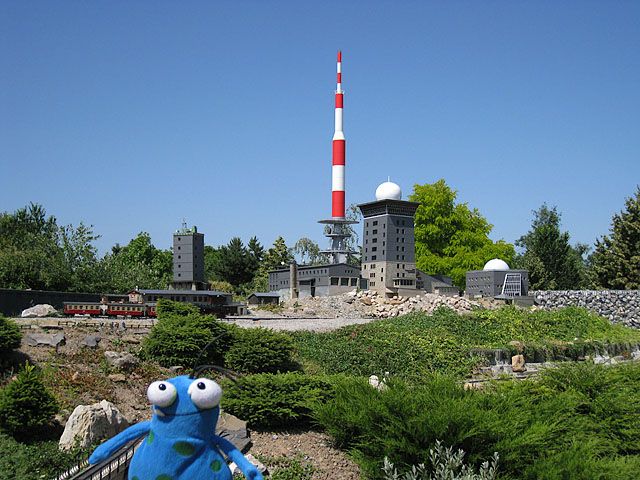 Another church 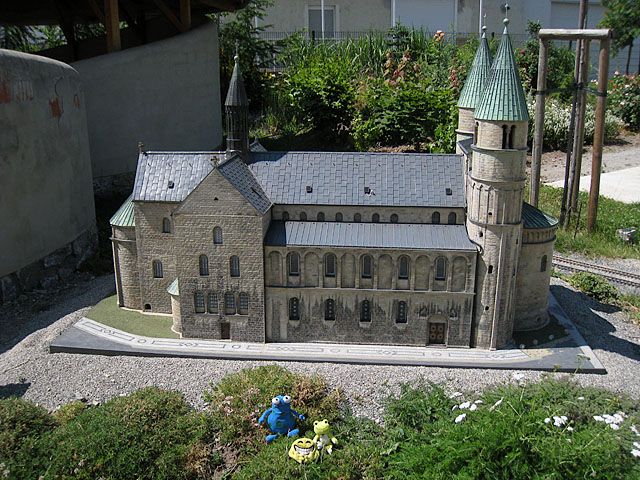 And we have a train station, too.
A very big church…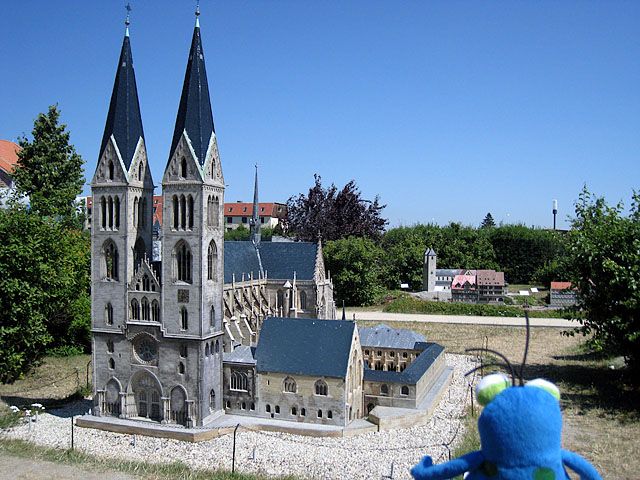 We have a wonderful view of the Brocken at this house. Maybe we should move into it?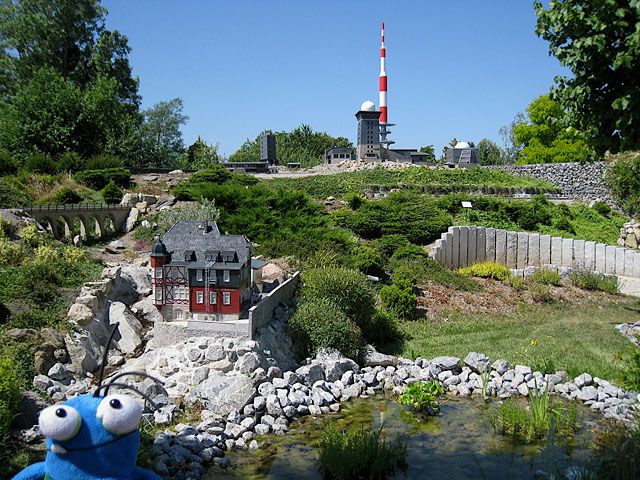 Supermarkets are here, too.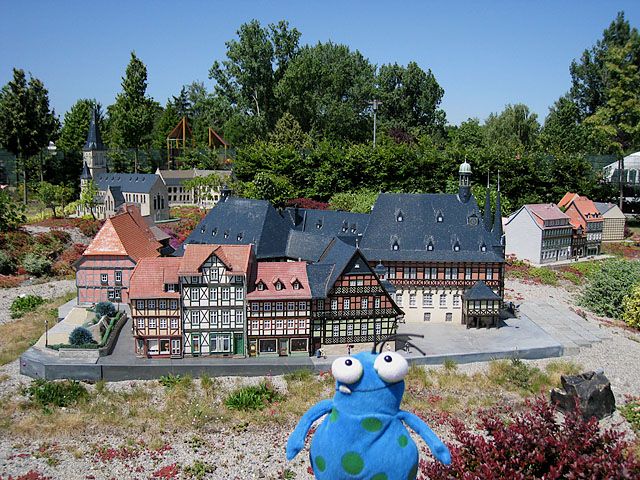 We can visit witches with this cable car.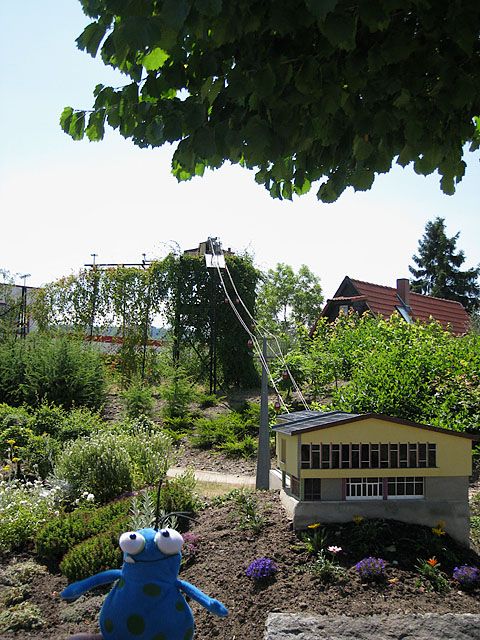 Well – we have to work in this quarry…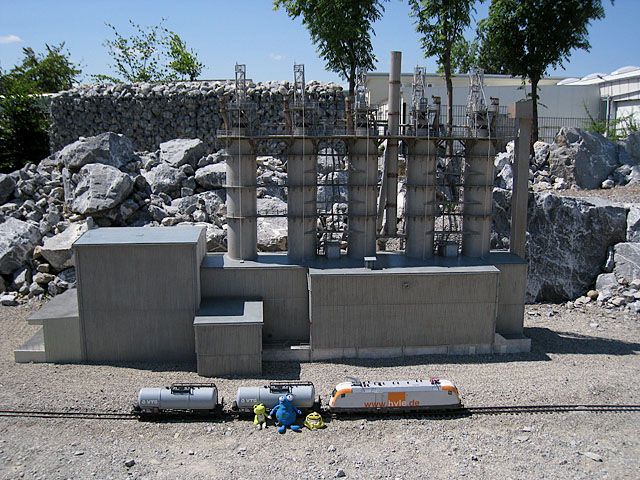 … to have enough money for our new home!
Goodbye my friends, I will stay here! Murph
---
16.07.2013 - Thale
Hello, okay, we didn't stay in the 'Kleiner Harz'… Our last planned trip was too amazing – we didn't want to miss it. We went to the place where the witches dance.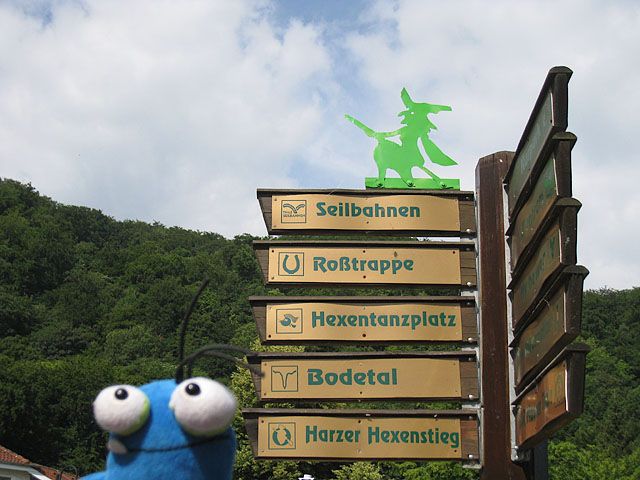 On our way to it we saw this great Climbing Park.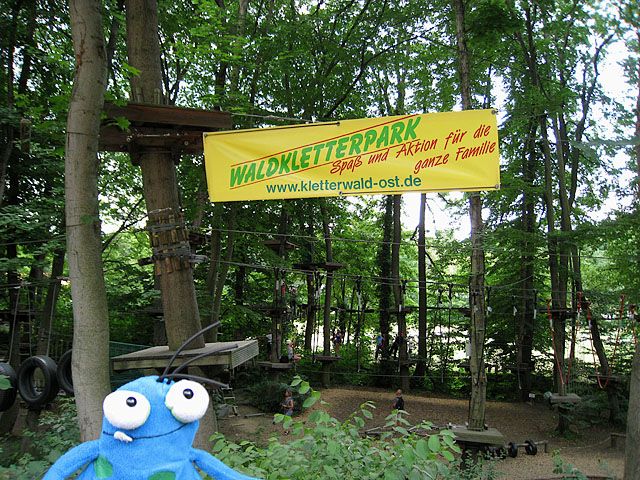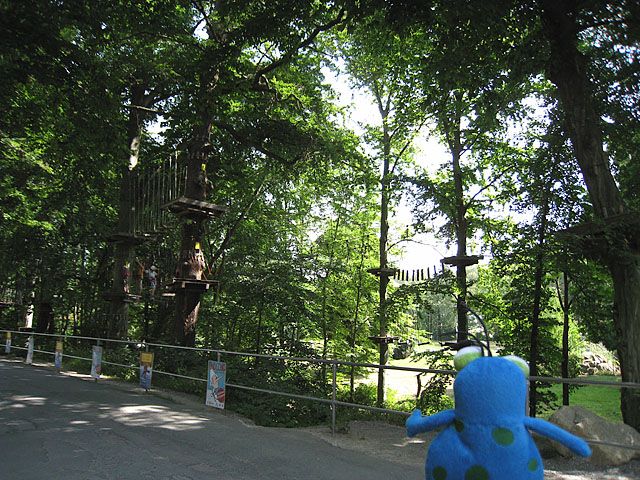 But we had no time for it! We wanted to take the cable car!
We took this cable car to the 'Hexentanzplatz'.
We saw funny sculptures. First the devil!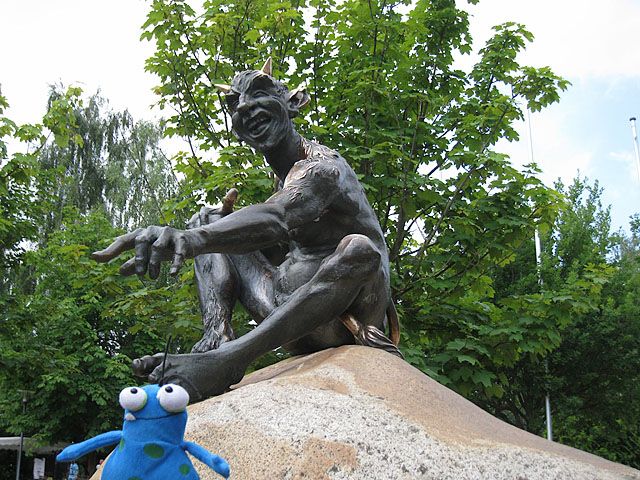 What should this be?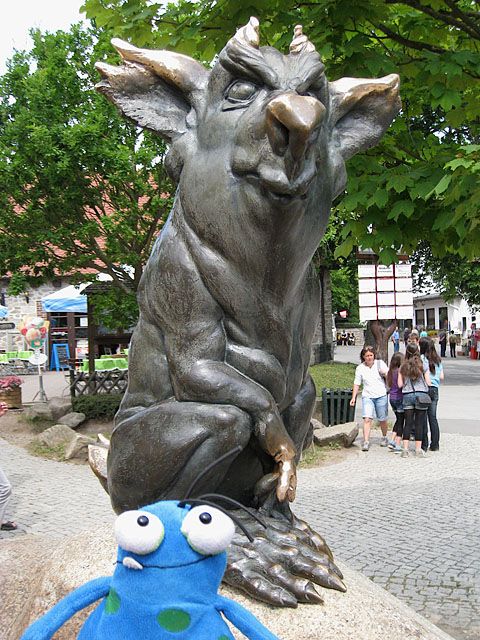 Eventuallly we saw a witch. She is a very famous witch.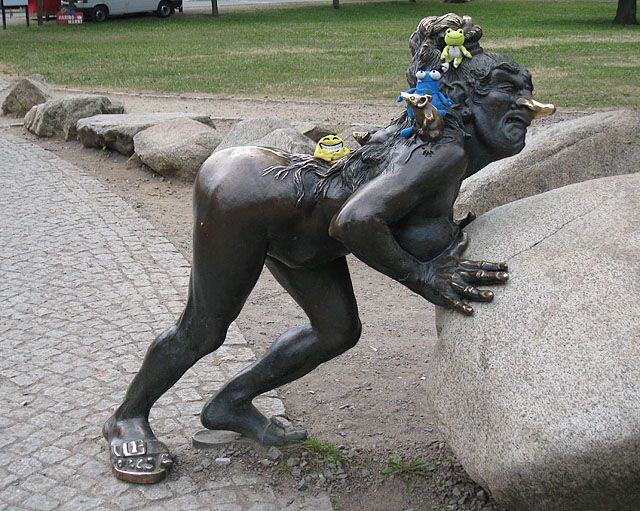 We enjoyed this wonderful view during our walk around the Hexentanzplatz.
Then we had to go home.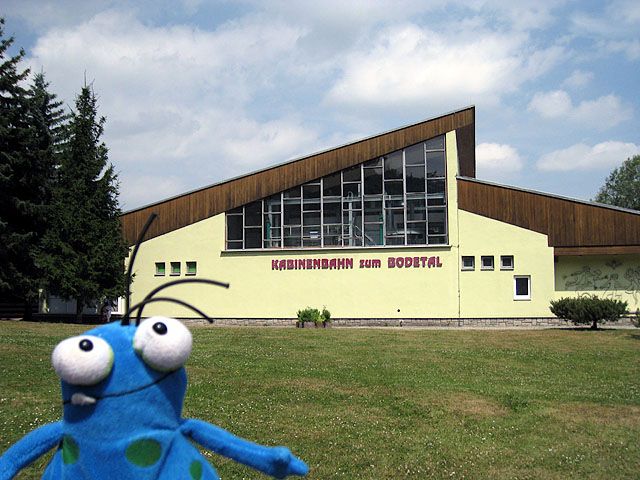 This cable car took us back into the valley.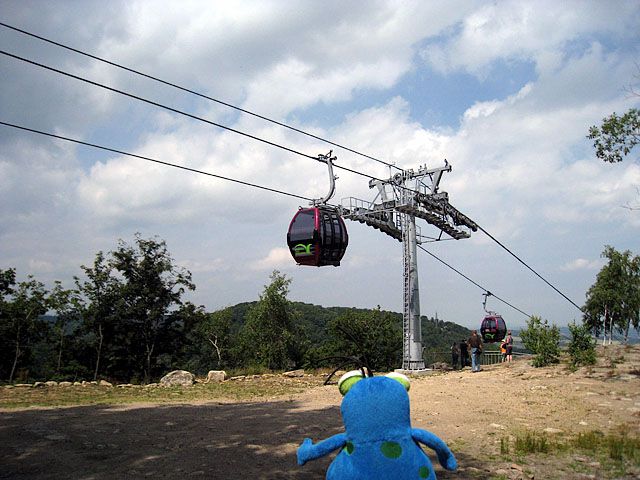 Wow, how exciting!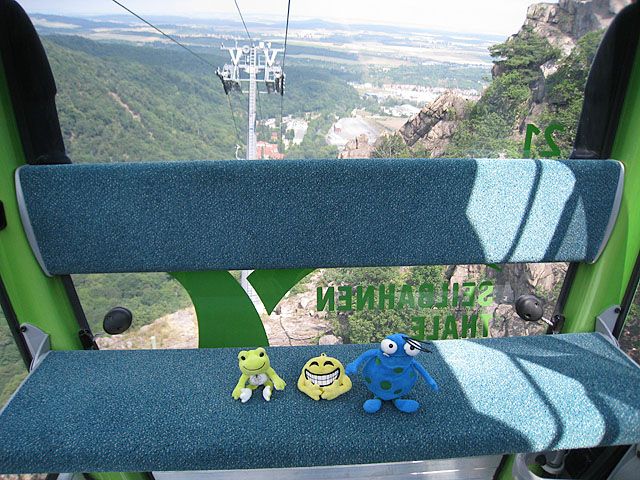 A view out of the window of the gondola!
And see this! The Gondola's floor is out of glass! Great!
Tomorrow we have to go home. Our holiday here will be finished. Until soon Murph