24.12.2011 - Hann. Münden
Hello,when we arrived, we saw that we had a Christmas Tree in our holiday flat.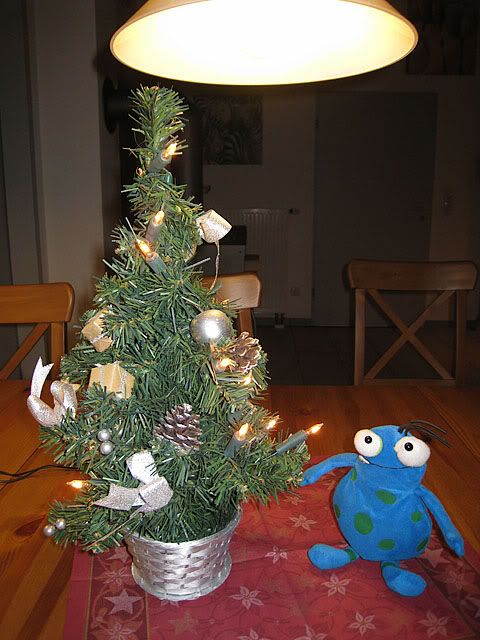 How excitiing. We received a big parcel for Christmas. It was from Hummel and you. What will be in it?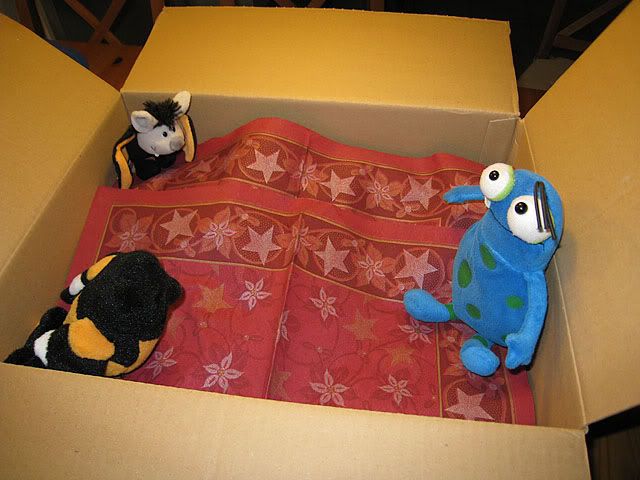 We had a look.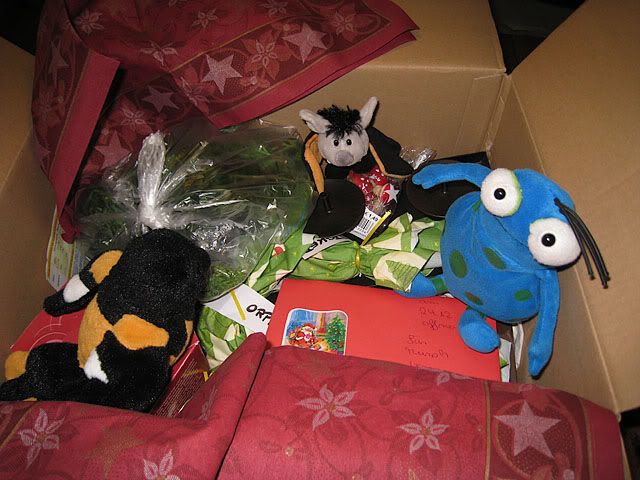 Two presents and a card for me!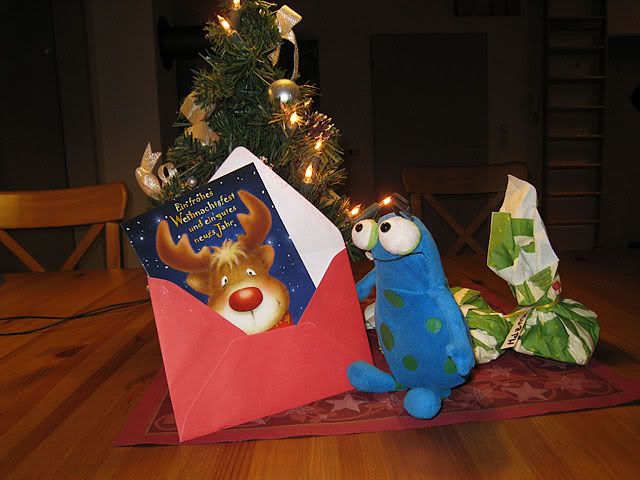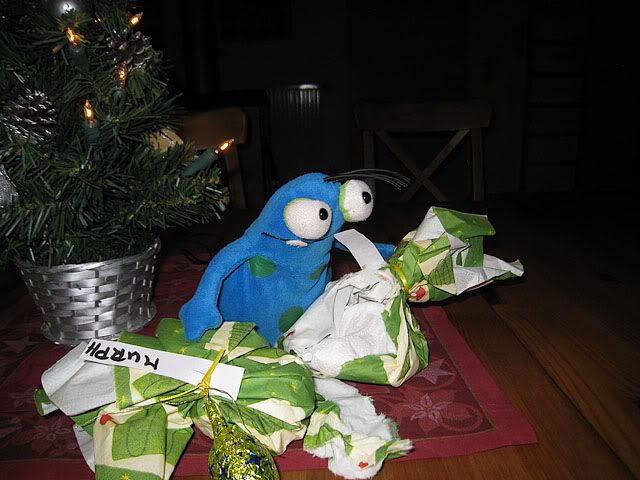 I really loved the mushroom!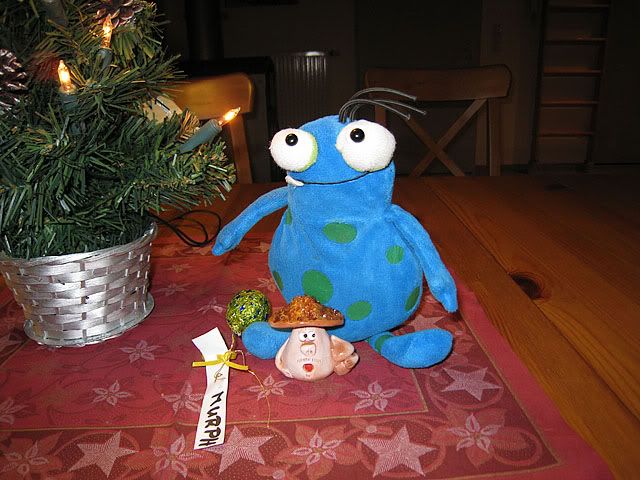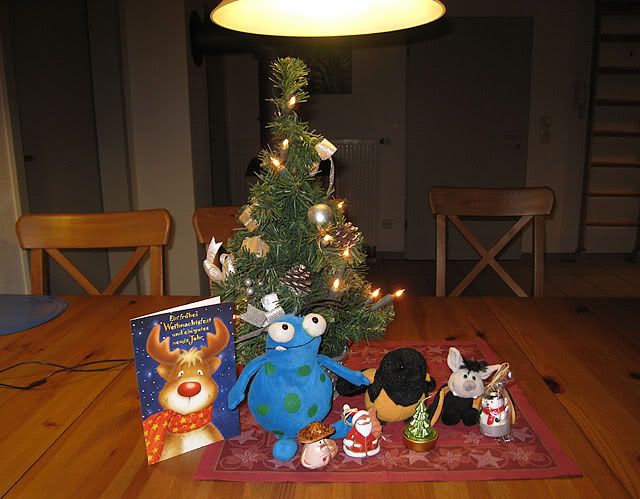 Thanks Rike and Dicker Kumpel! We found another nice thing in the Parcel. It was a big candleholder for Bine and Holgi. We decorated it for Christmas. It was wonderful!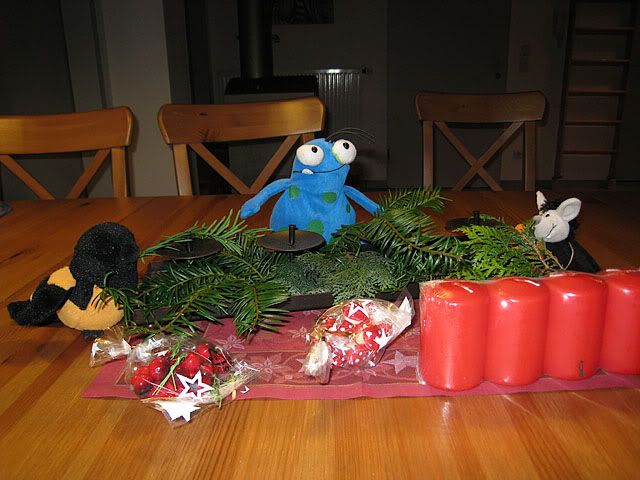 We received a lot of sweets. Thanks Hummel!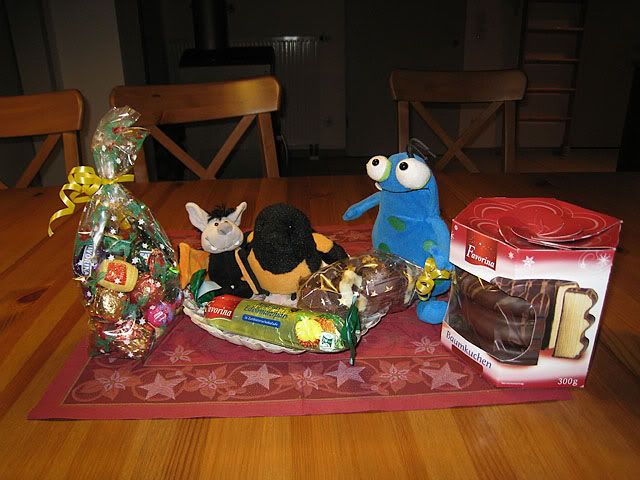 A nice surprise and a great Christmas Eve. Many greetings Murph
---
25.12.2011 - Hann. Münden
Hello, today we visited Hann.Münden. There was a wonderful town hall.
This was the Weserstein.
This is the place where the Rivers Werra and Fulda meet to form the River Weser.
A wonderful bridge over the Fulda.
Hann.Münden has a lot of beautiful half-timbered houses.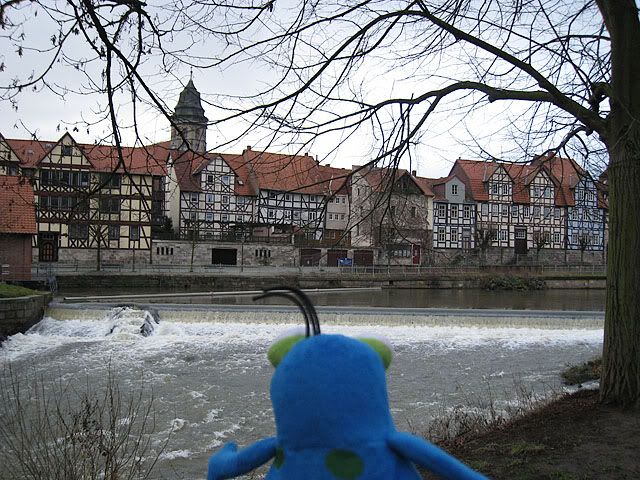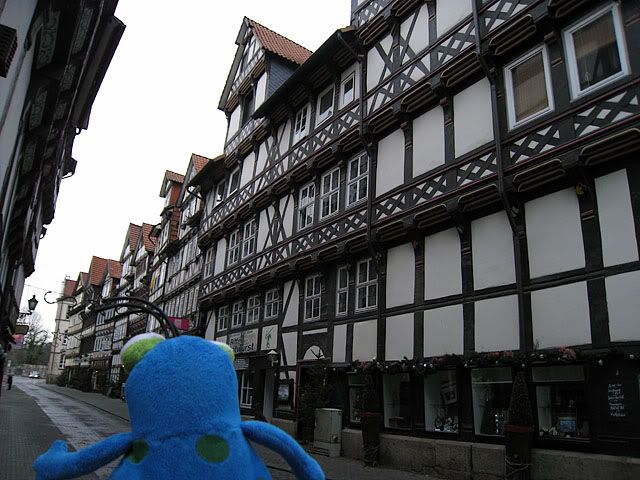 I really loved the old town gate.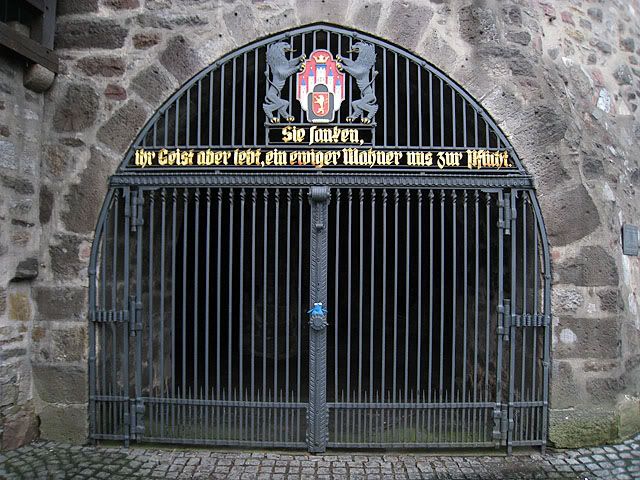 We took a photo of the Castle from this nice bridge.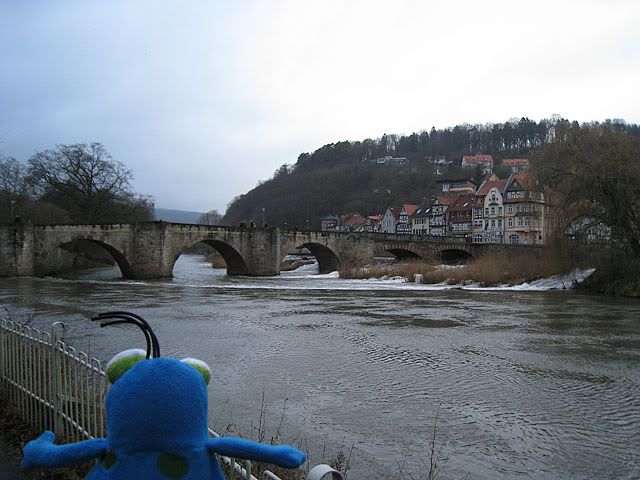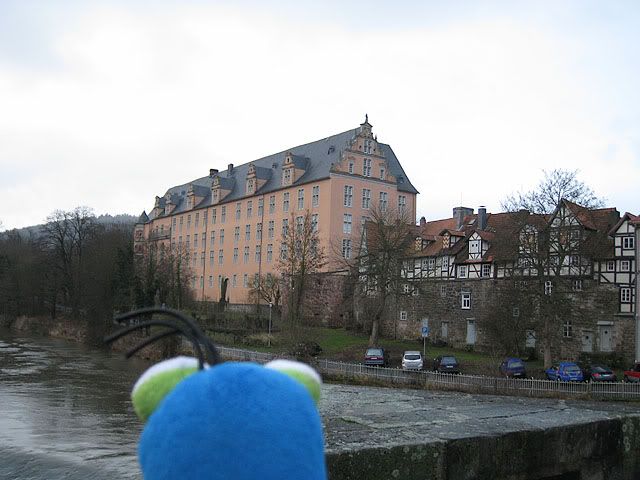 I really loved this old Town. Love Murph
---
26.12.2011 - Kassel
Hello, today we went to Kassel.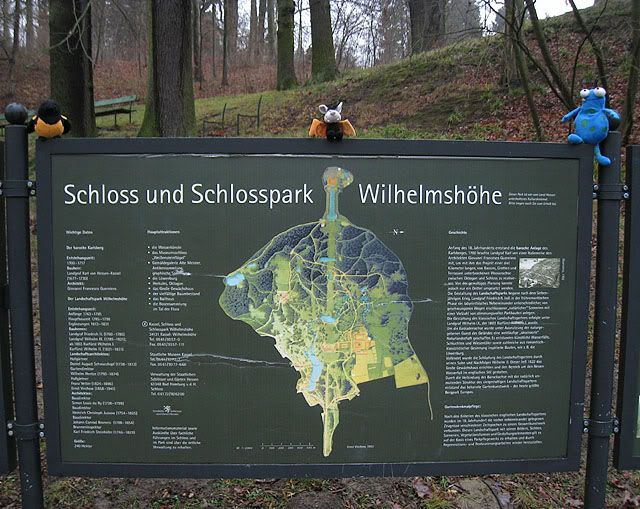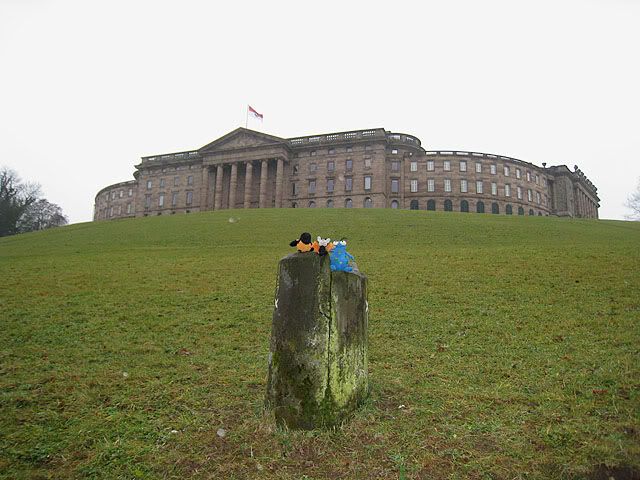 There were wonderful orchids in the greenhouse.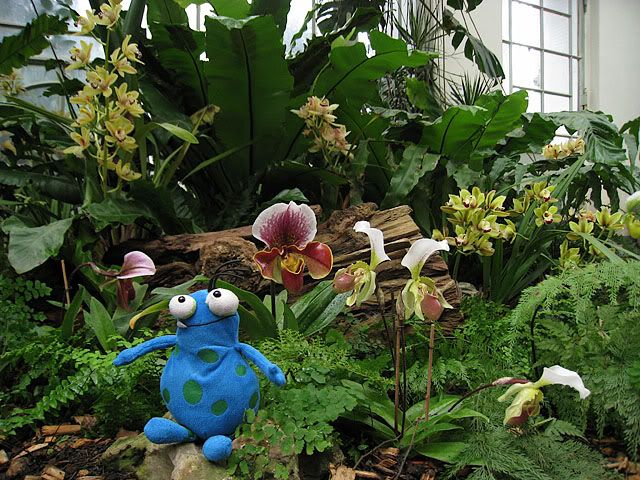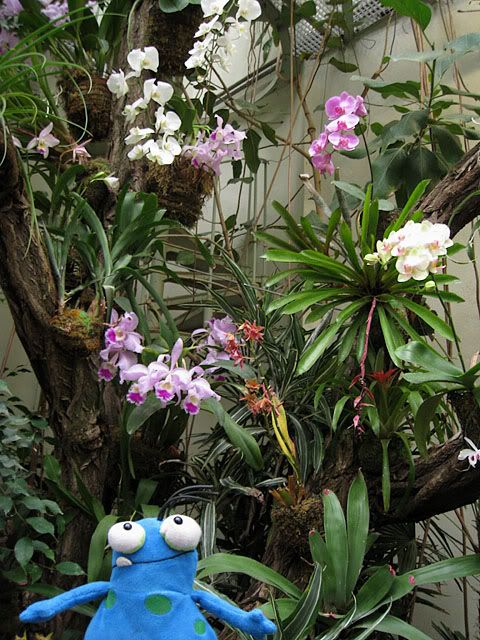 We made a rest at this small fountain.
Then we walked through the wonderful palace garden.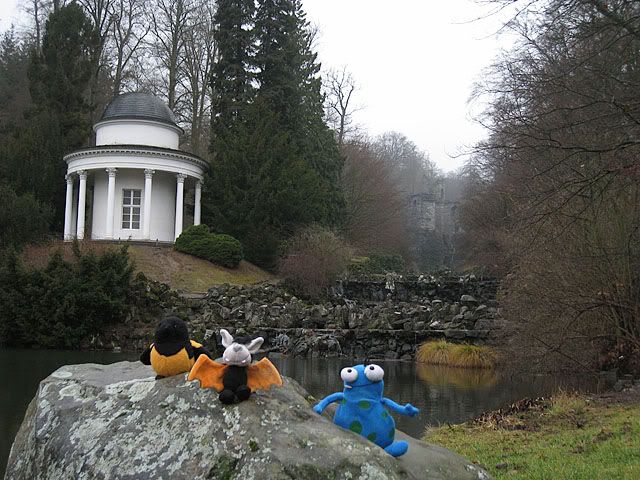 An old aqueduct.
I didn't know, what this pyramid is for.
The bridge of devils.
Look at this wonderful palace!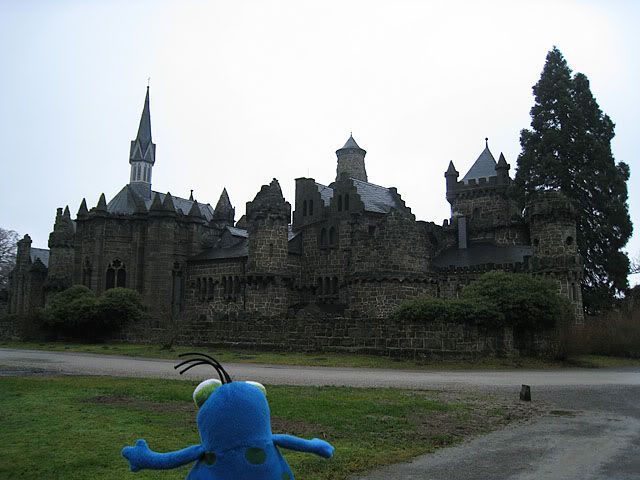 Stoker loved it – he wanted to live in it.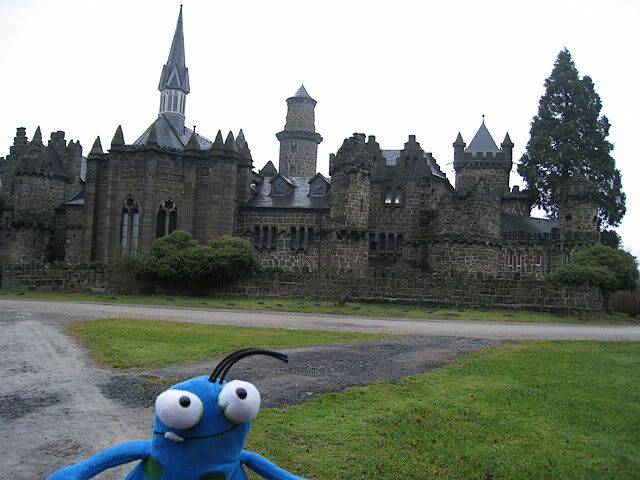 This would be a wonderful home for him, but unfortunately Bine had not enough money to buy it. Many Greetings Murph
---
28.12.2011 - Sababurg
Hello, today we wanted to visit the Sababurg. Unfortunately it was closed.
We decided to go to the jungle Sababurg.
At the beginning we found this cabin.
Let's go.
There were many wonderful tree-mushrooms.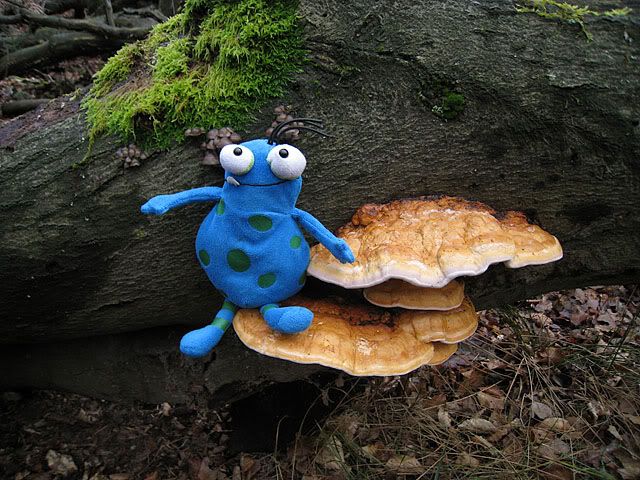 Which roundtrip should we choose?
The trees were very old.
We continued our walk.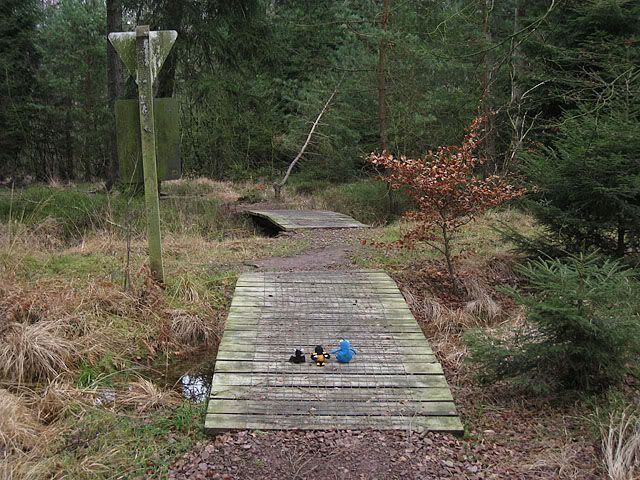 What a pity, we had no basket with us, because we found these oyster mushrooms.
In this jungle all trees will stay at their places, when they fall – no ranger will come and tidy up.
What a wonderful forest! Many greetings Murph
---
29.12.2011 - Bad Karlshafen
Hello, today we were in a baroque town . There was a 'Invalidenhaus'. It was built for injured people during the World Wars.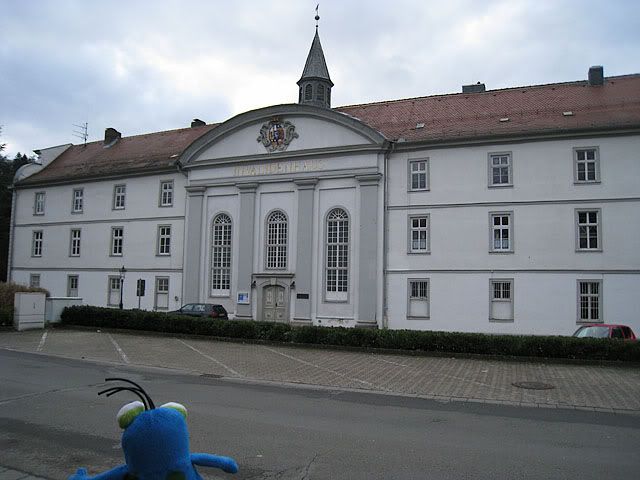 At this little Tower you can see the water-levels of the River Weser.
We all wanted a photo with this friendly man.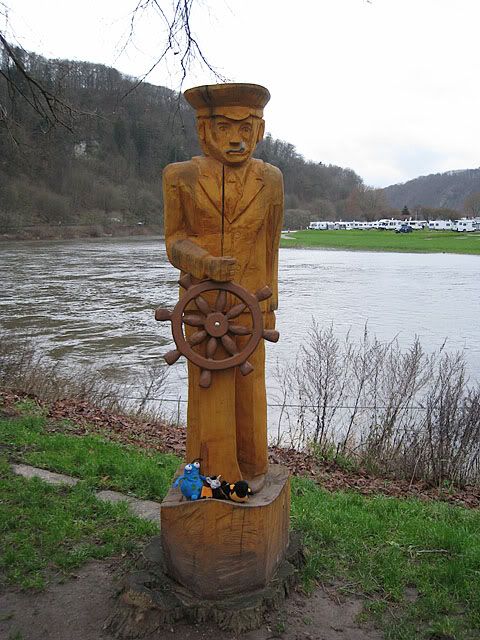 Here was something I know from Bad Salzdetfurth – a saline.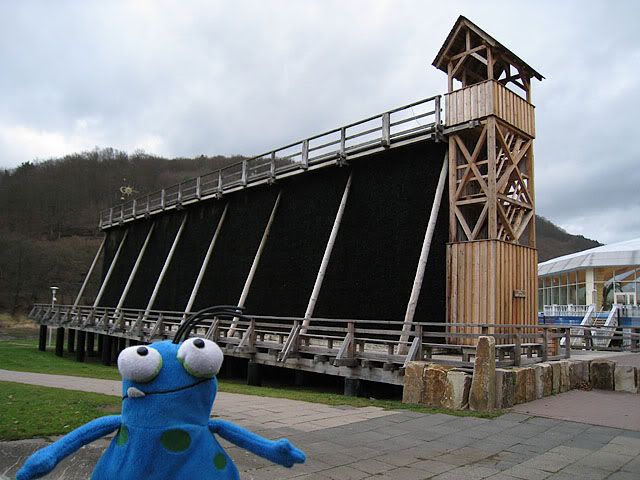 You stand next to the saline and breeze the healthy air.
To tell the truth – our saline at home is much better. Our last photo in Bad Karlshafen – it is the town hall.
Many greetings Murph