26.03.2016 - Fürstenberg
Hello, We went to the Weser for Eastern.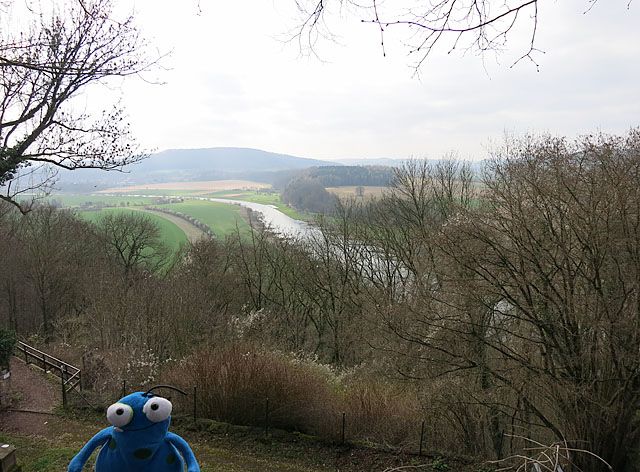 There was a porcelain factory in Fürstenberg. We wanted to see it.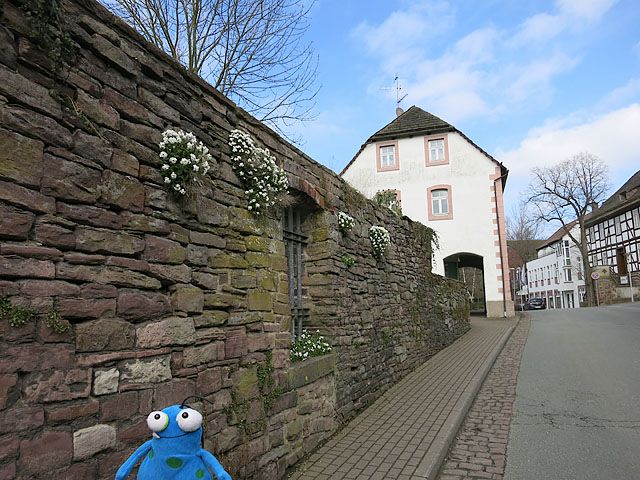 This was the Emblem.
This wonderful castle belongs to the factory.
Another view over the Weser.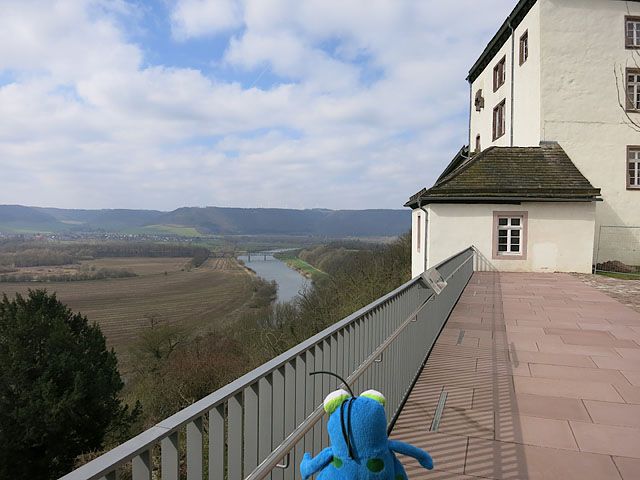 A museum about the factory was in this house.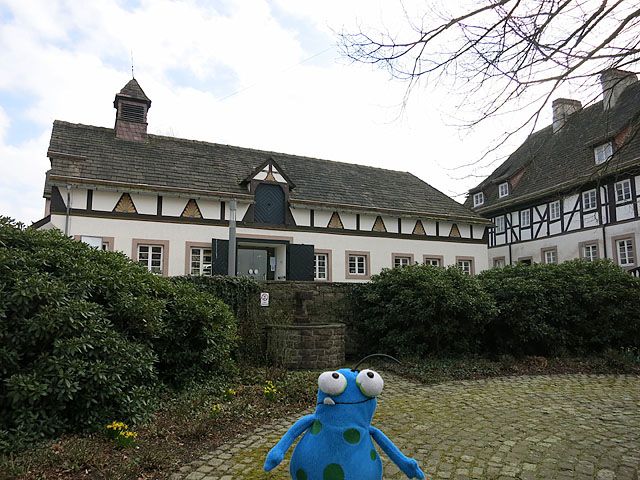 They had a lot of horses in Fürstenberg, we don't know, why.
This was great – a village, built like in the Middle Ages. Children groups can spent their holidays here.
I love mills!
I would live in this hut.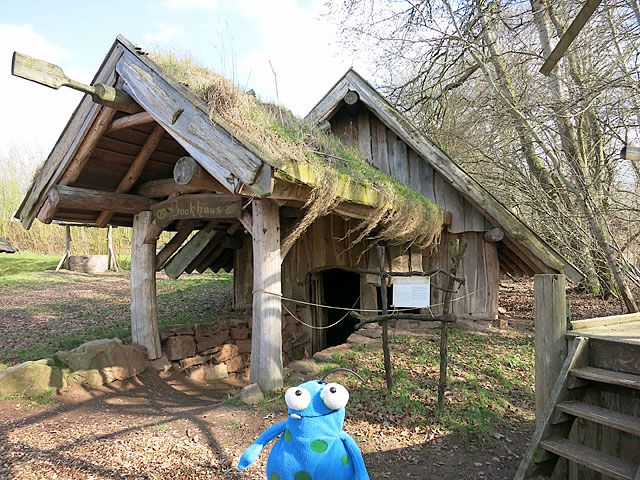 … but I wouldn't love to stay here…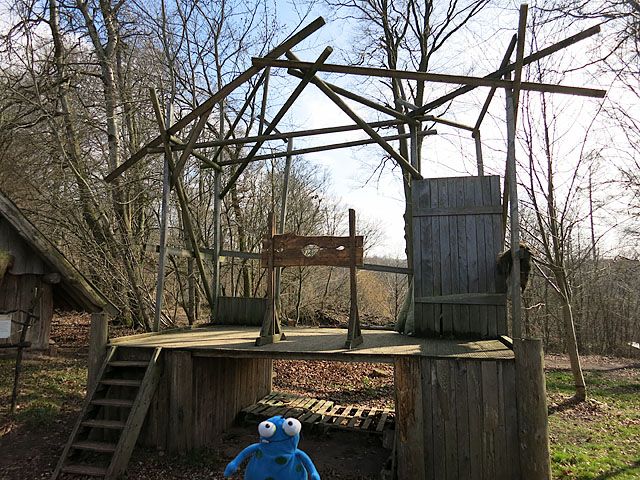 What a beautiful village!
Until soon Murph
---
27.03.2016 - Burg Desenberg 
Hello, Today we went to see a ruin.
This shouldn't be a long way.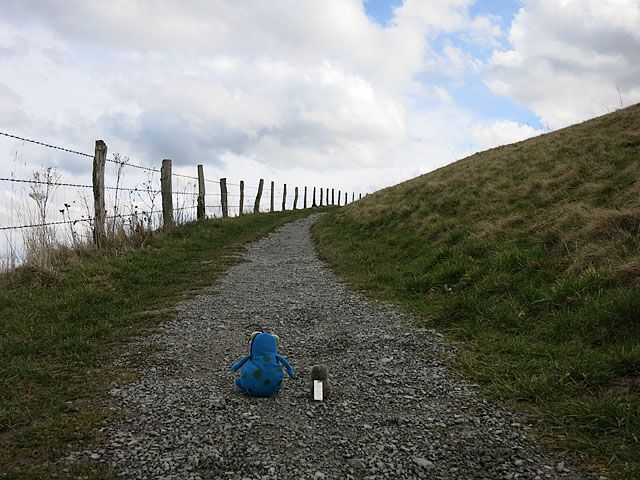 But it was exhausting - climbing up the hill. We needed a short break.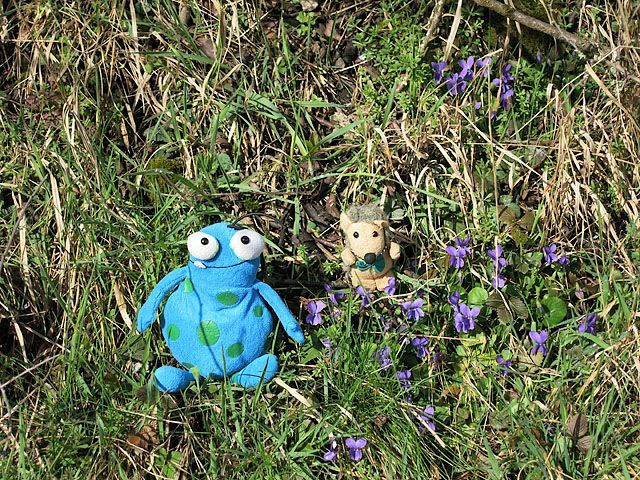 We had to walk on – it was so steep!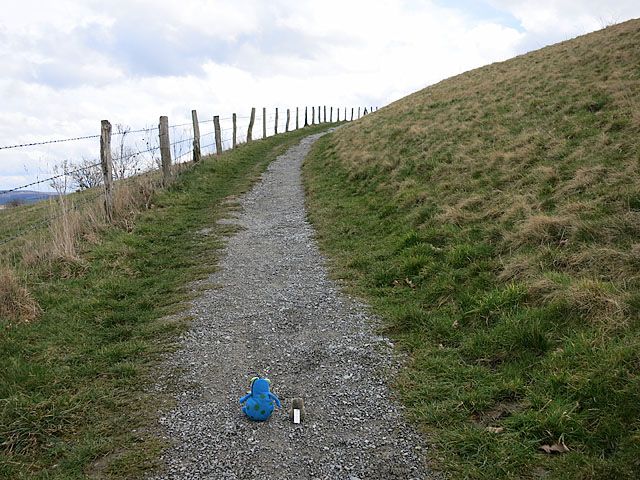 Surely we will be there soon.
But we had to rest again.
We should be there now.
It was worth the walk!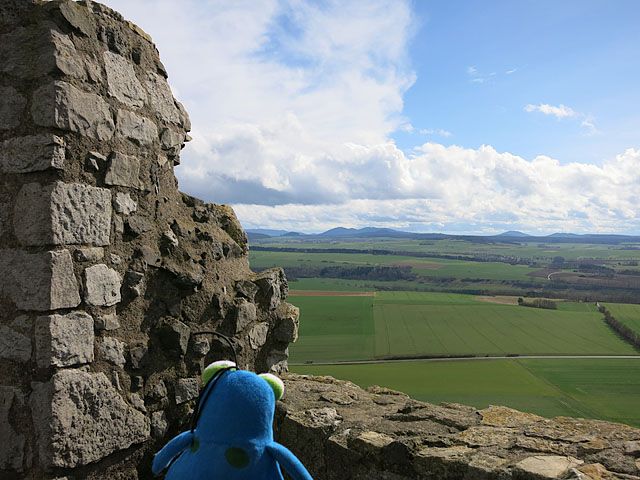 The ruin…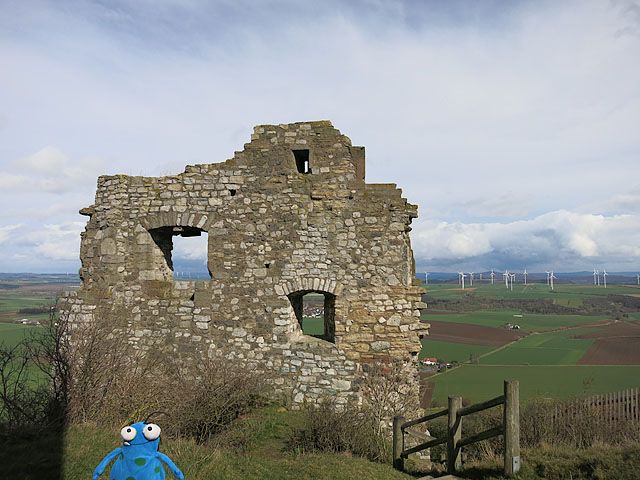 What a struggle – but what a view!
Greetings Murph
---
27.03.2016 - Warburg
Hello, We went to Warburg.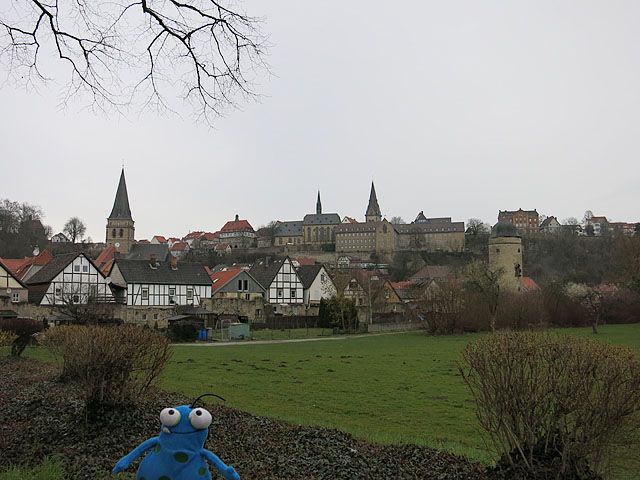 This funny guy stood next to the Weser. He guarded the town against high water.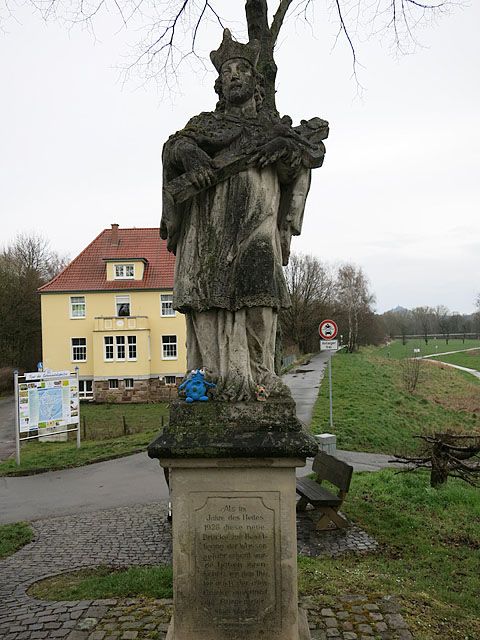 A really wonderful view.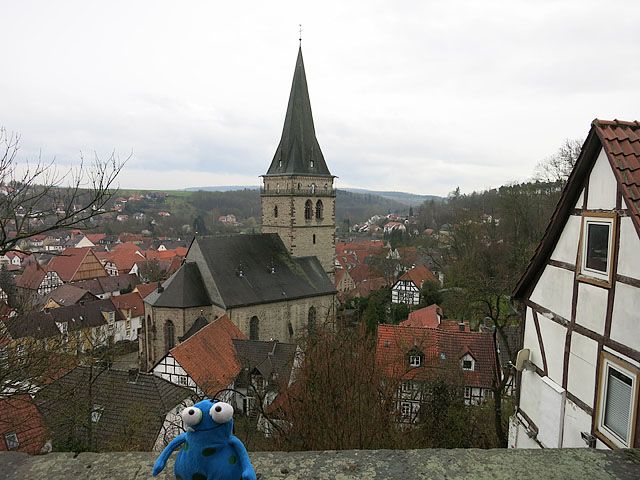 The town hall of Warburg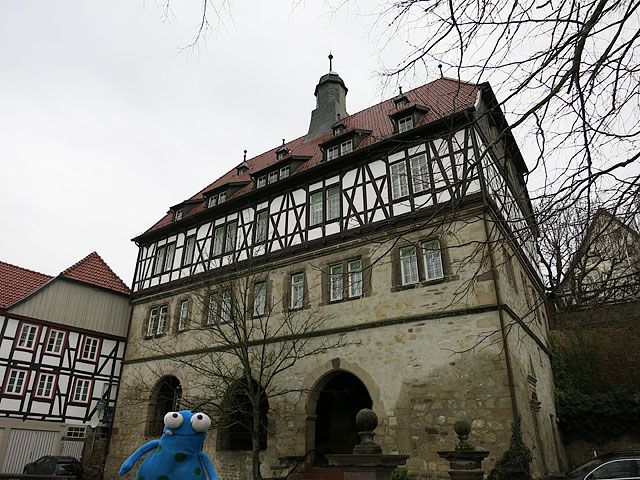 We saw 5 different towers in the town.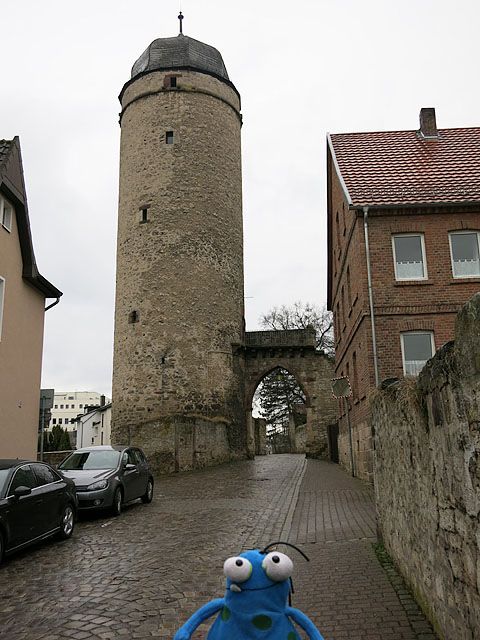 The town wall was very thick.
The people defended their town with it in the Past.
On the way back to the car we found this fountain – funny, wasn't it?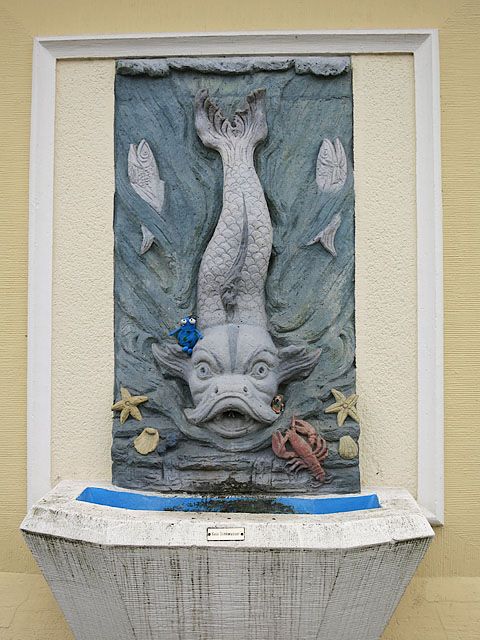 Today was Easter. At home we found a parcel from the Easter Bunny.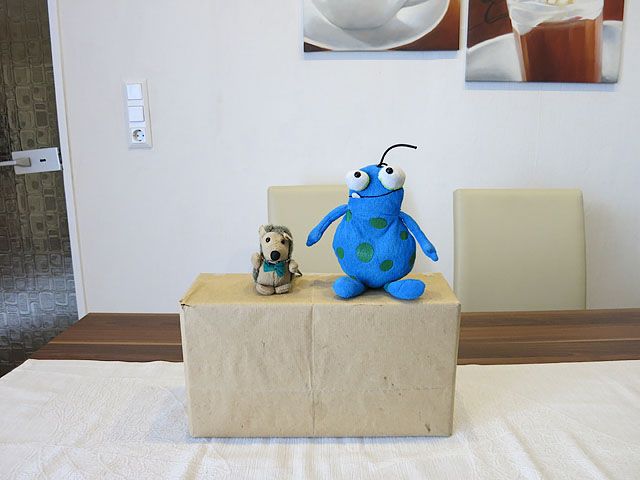 What will be in it?
The Easter Bunny thought of both of us.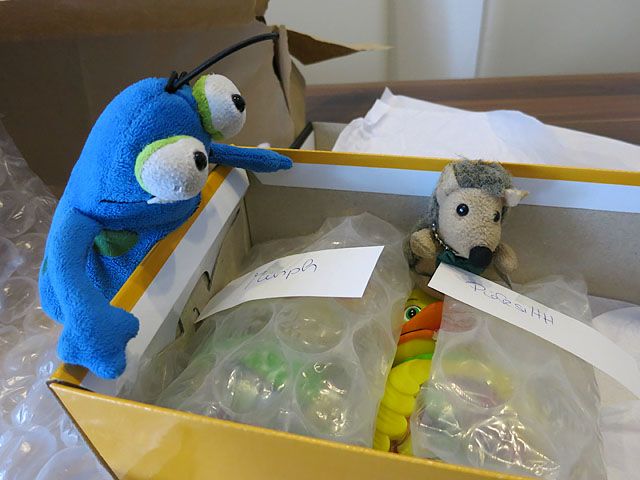 Thanks dear Easter Bunny.
Yours Murph
---
28.03.2016 -  Kloster Corvey
Hello, today we visited a famous abbey.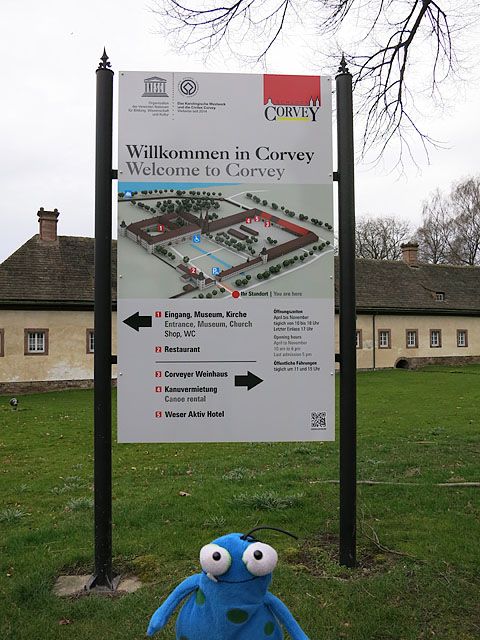 This building was very impressive!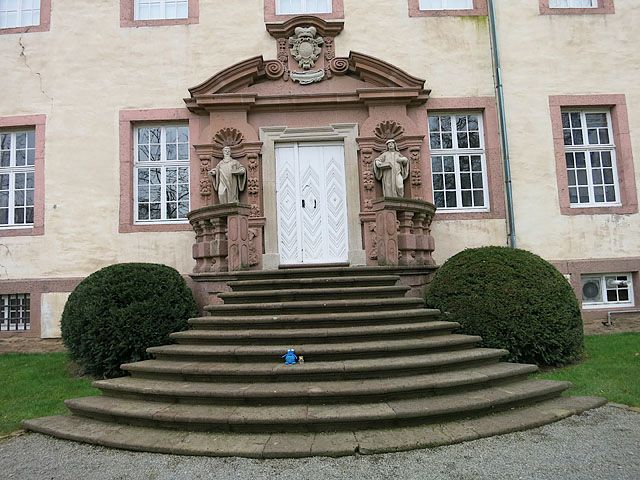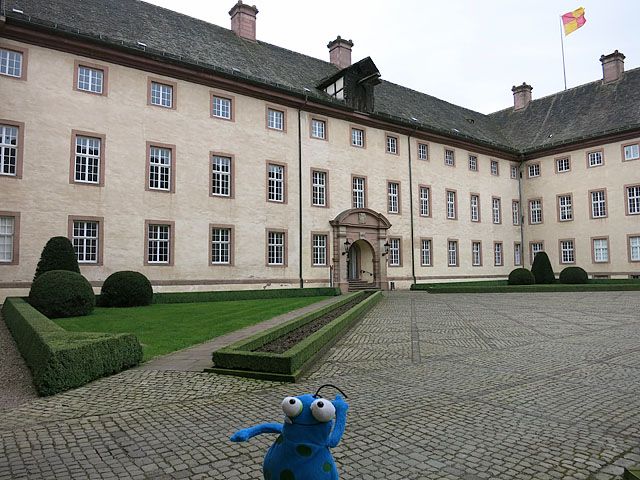 And this was the church. Unfortunately we were not allowed to take photos inside.
Greetings Murph
---
29.03.2016 - Höxter
Hello, Höxter is famous for its old houses.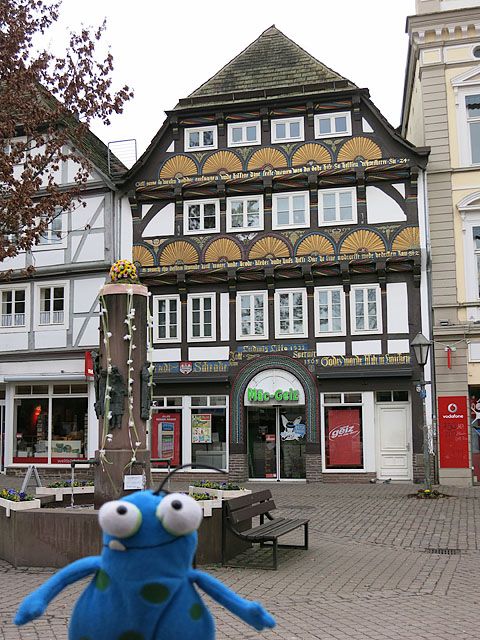 There were Easter eggs in the city.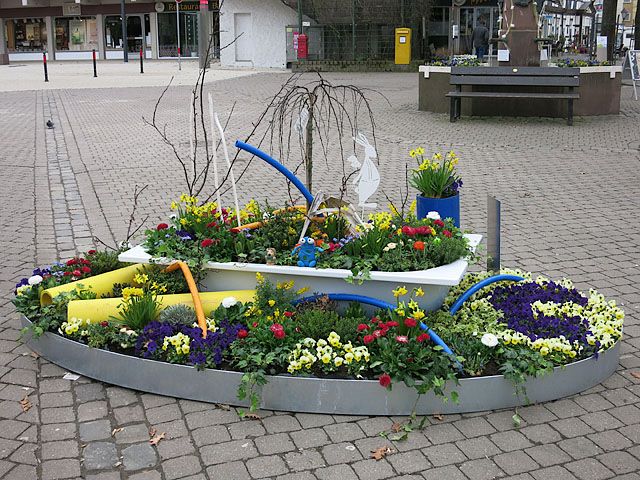 You find beautiful old houses everywhere.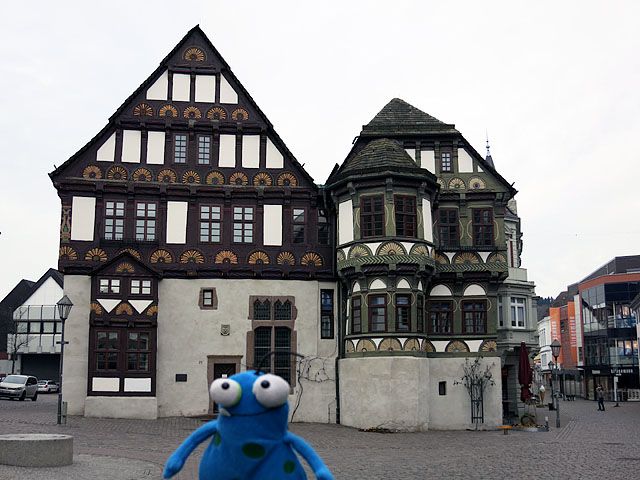 Along this small river we went to the Weser.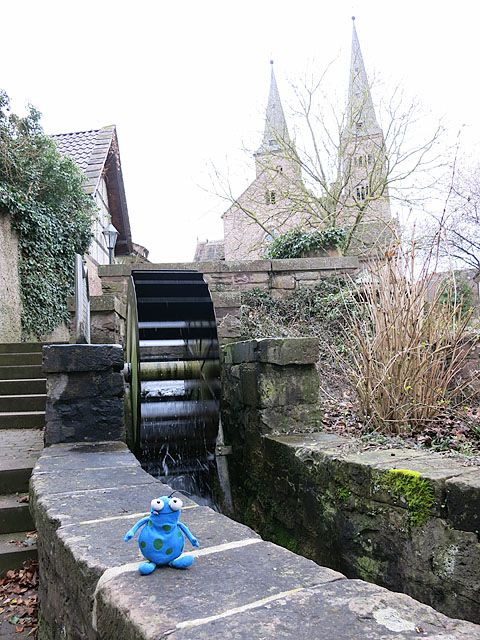 Here you see the Weser again.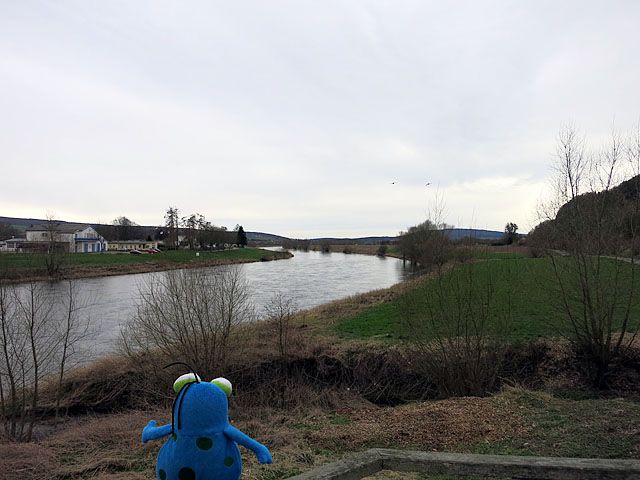 This was the last piece of an old house, that didn't exist anymore.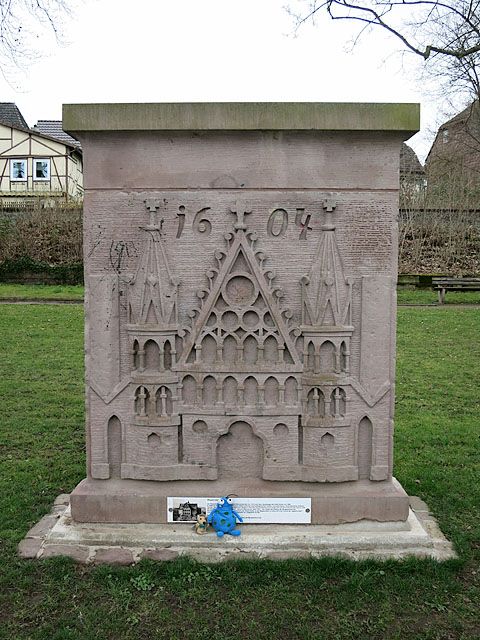 And again – everywhere were great houses.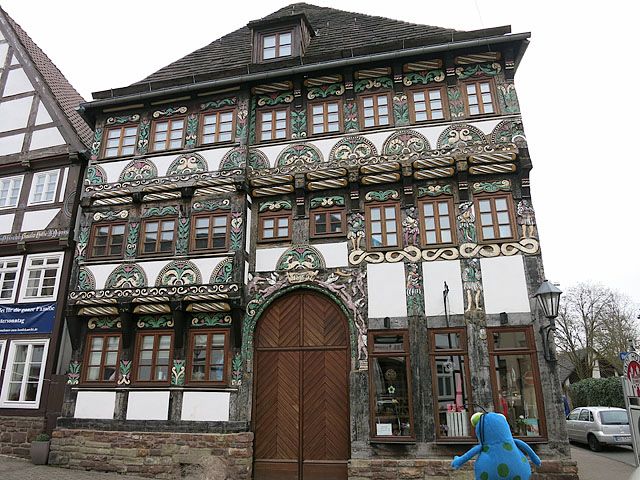 Until soon Murph
---
30.03.2016 - Bad Driburg
 Hello, Today we drove to Bad Driburg. They have a famous park with a castle.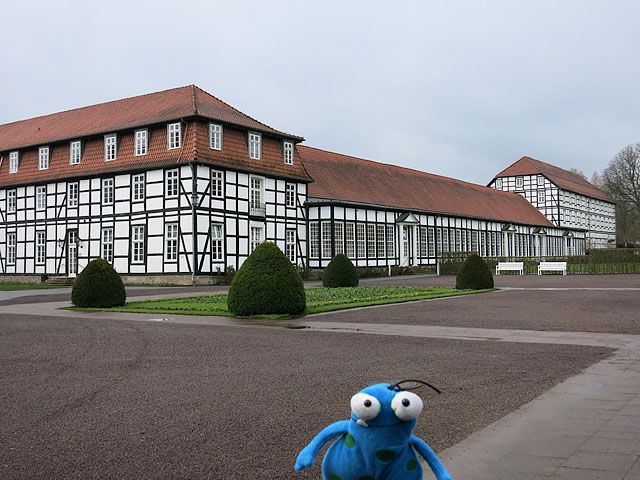 The weather was bad. But the park was very beautiful.
Near to the entrance we saw beautiful animals.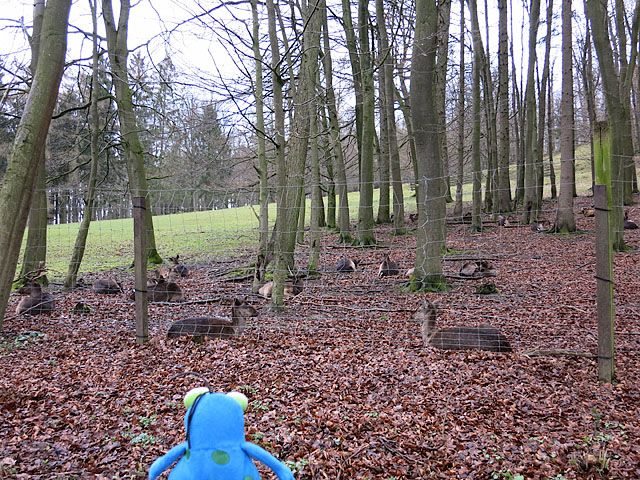 Wow, a stage only for us…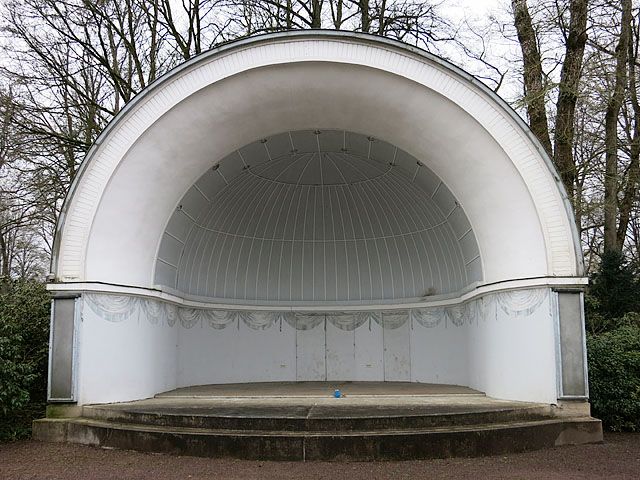 We sang a wonderful song for HoBi.
We liked these flowers - the spring is coming.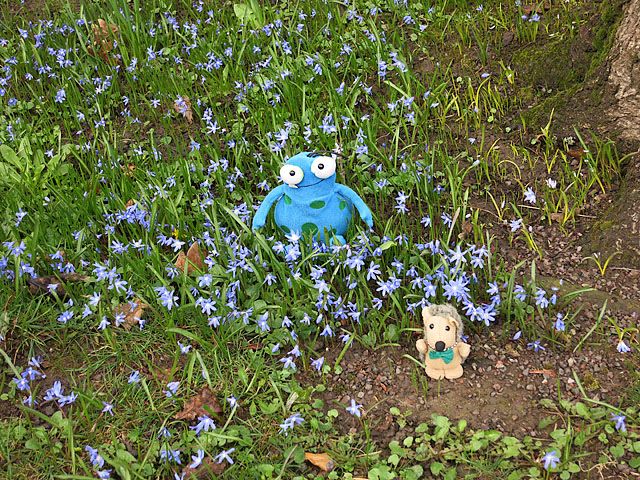 It really was a beautiful terrain.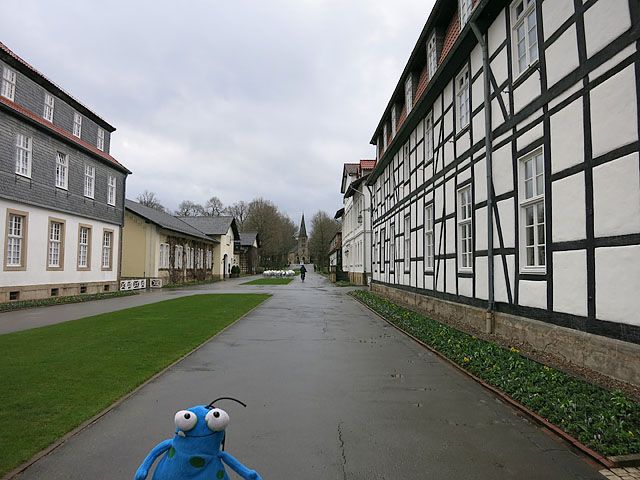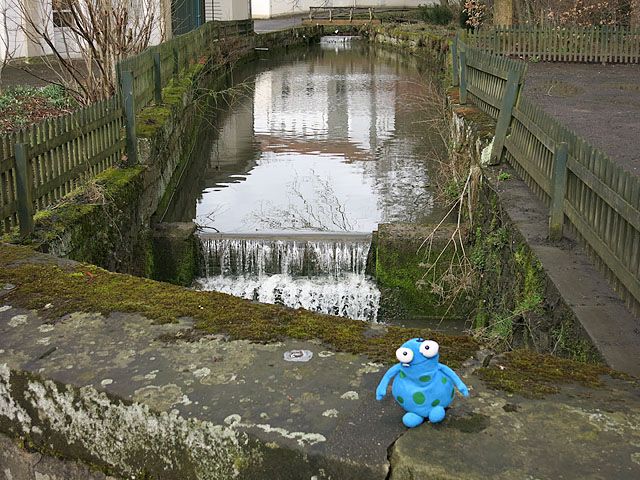 We would have played, if the weather was better.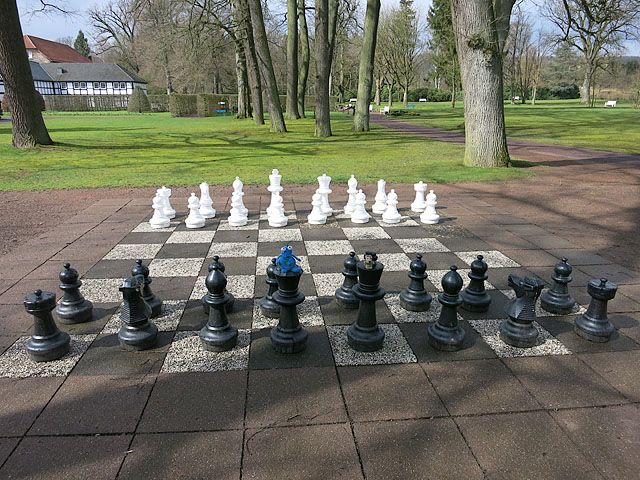 On the way back to Fürstenberg we saw a nice castle, but sadly it was closed.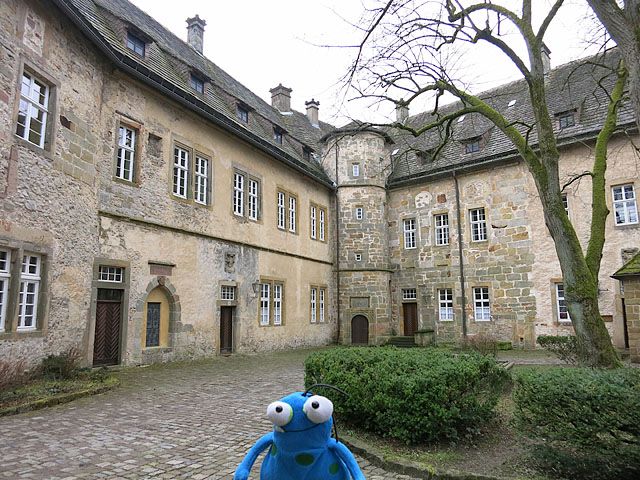 Yours Murph
---
31.03.2016 - Rheder
Hello, Today we drove to a Castle. Freya loved it. What a colour for a Castle…
But this was really art! A Castle out of willows. It must be great with green trees.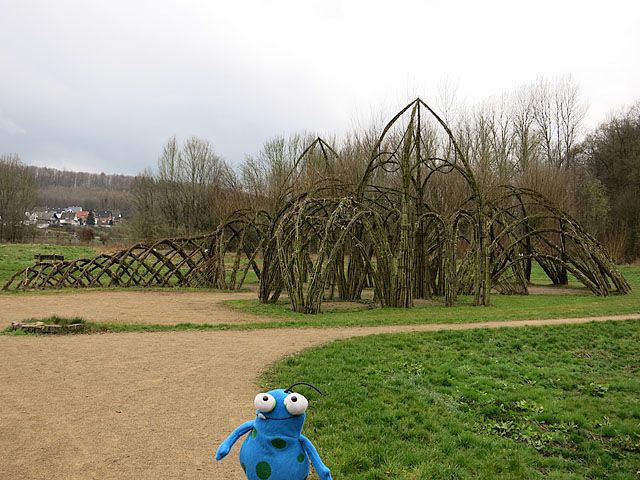 This old mill belongs to the Castle…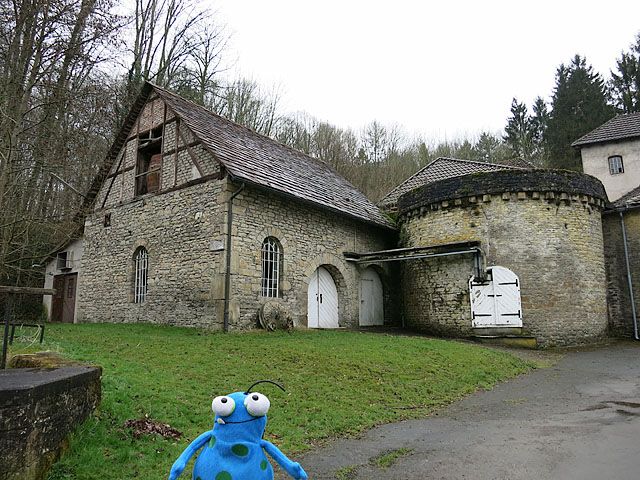 ... and a nice pond.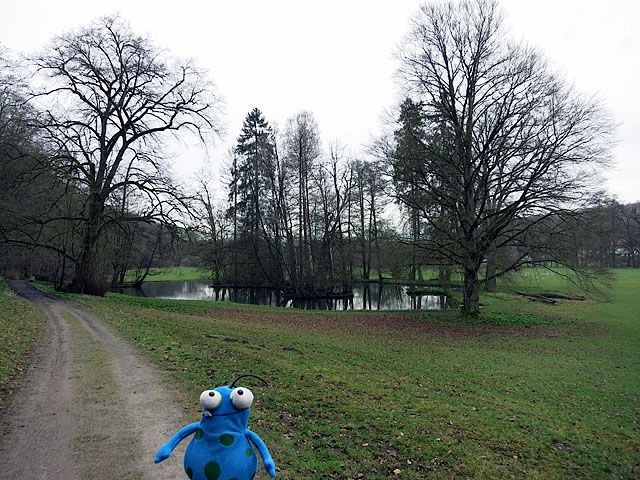 We found something yummy next to it.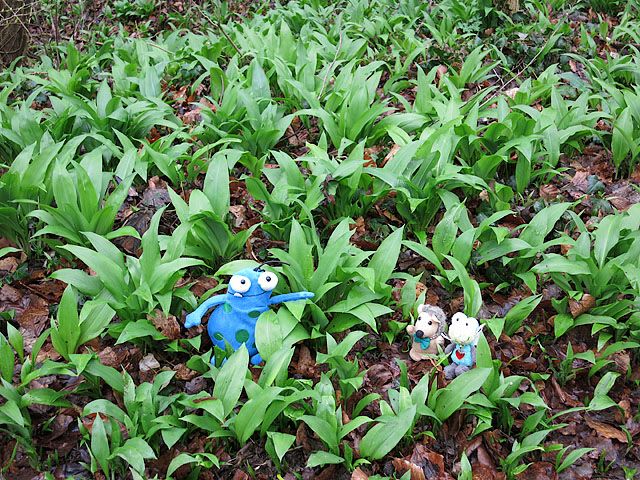 Here you see the Castle at close range… They had a friendly Castle dog.
We even liked the garden of the Castle.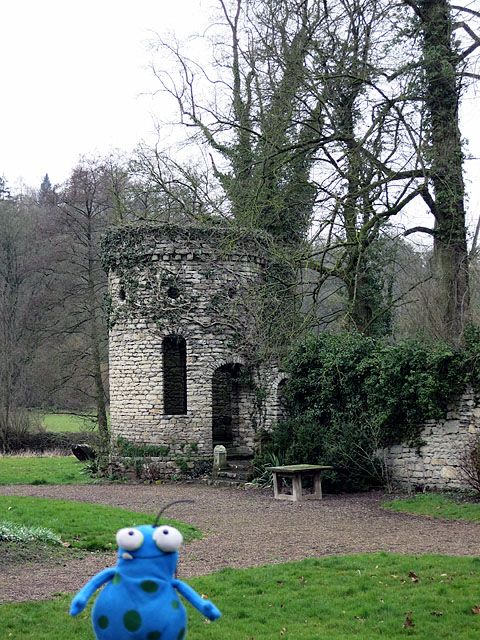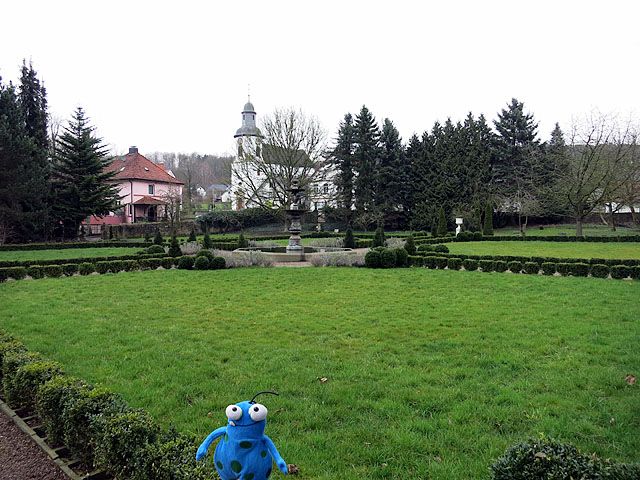 On the way back we were in Brakel. But we had only one photo because the city wasn't really beautiful…for us…
Love Murph