31.03.2015 - Schlagsdorf
Hello, we are on holiday – but look…what a horrible weather! Snow, rain and storm.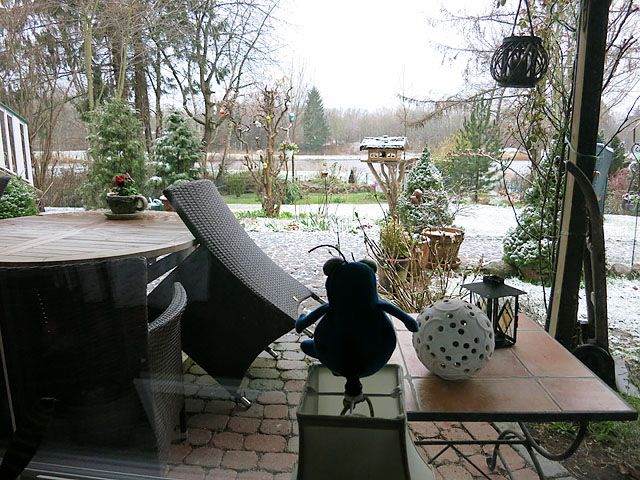 Nevertheless we took a trip.
We saw the former border between West – and East-Germany.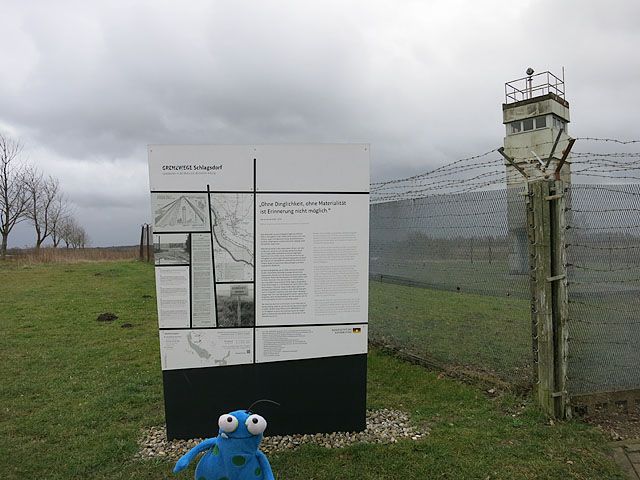 What a horrible view!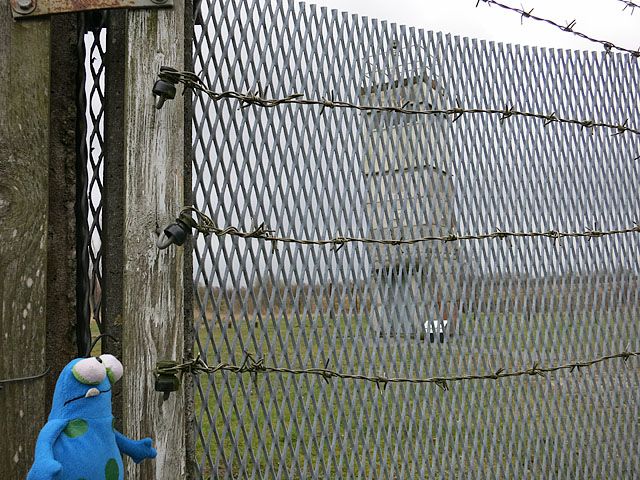 Then we visited a monastery.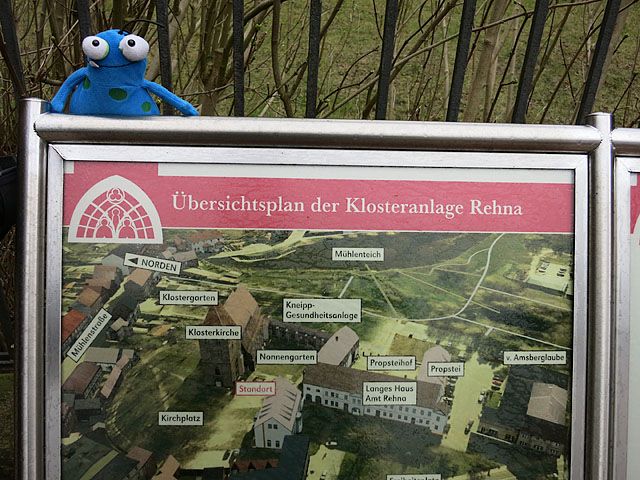 Beautiful!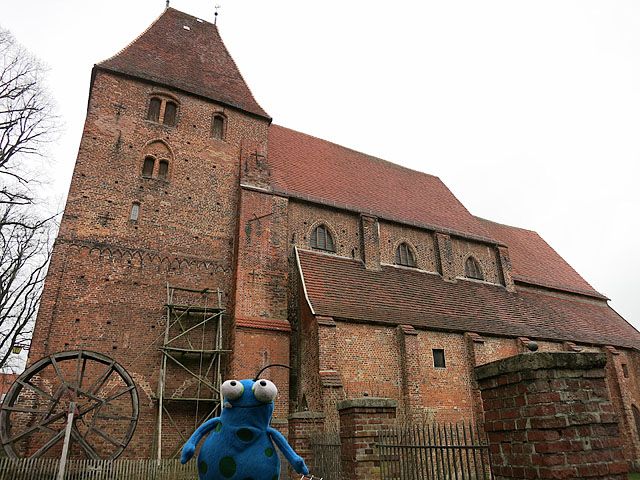 Unfortunately we were not allowed to take photos inside of the monastery. Hopefully the weather will be better soon. Greetings Murph
---
01.04.2015 - Niendorf
Hello, today the weather was better – and we went to the Baltic Sea.
But it was very stormy.
The pier of Niendorf.
What a windy day.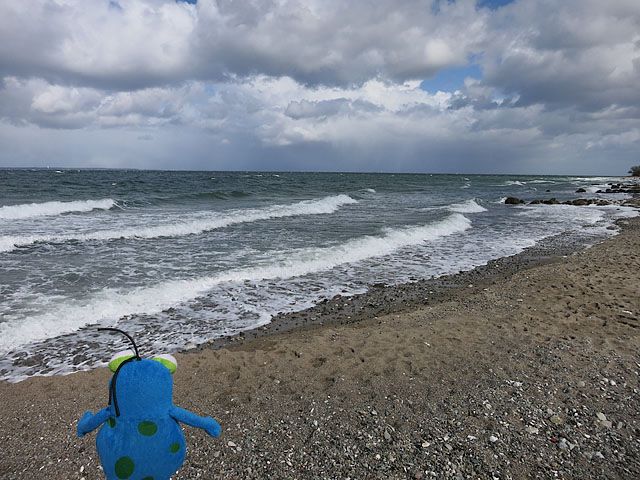 A great high bank! But it was too stormy.
Upps! We just made it!
It was the right weather for a cosy evening at home. We had strawberry cakes and "Ostsee-Schlick" (Baltic Slime)– wonderful colours!
How will it taste?
We tried it!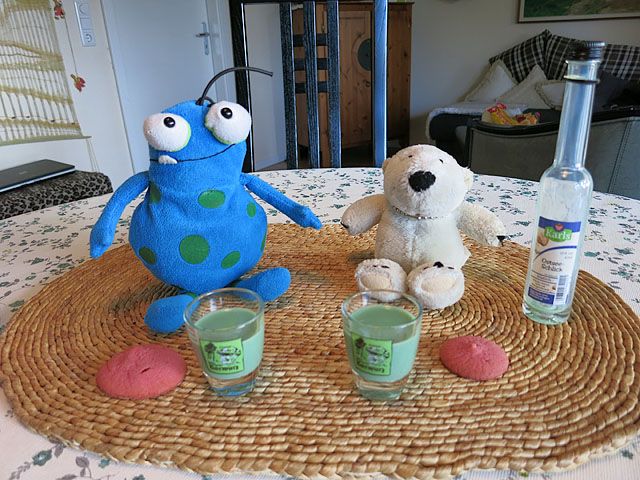 Really yummy!!
What a pity – everything was empty!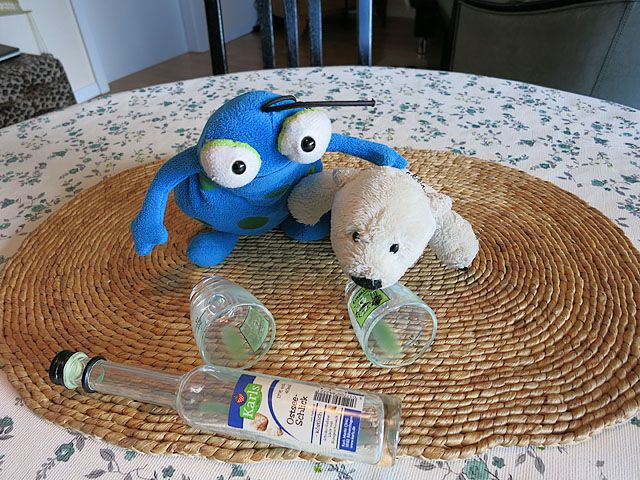 Yours Murph
---
02.04.2015 - Geesthacht
Hello, we went to this big watergate in Geesthacht.
We were lucky – a ship came!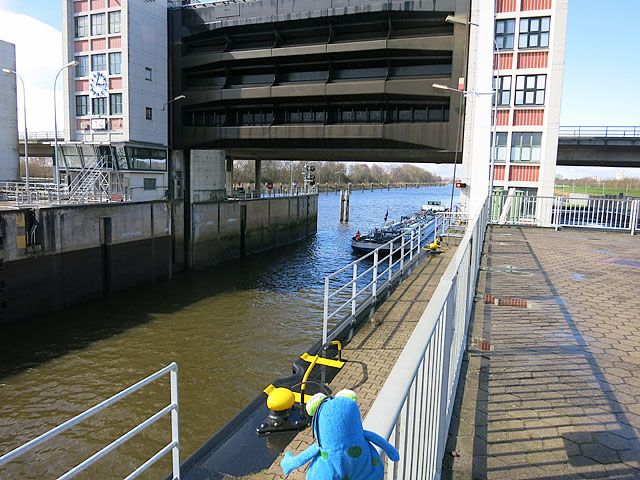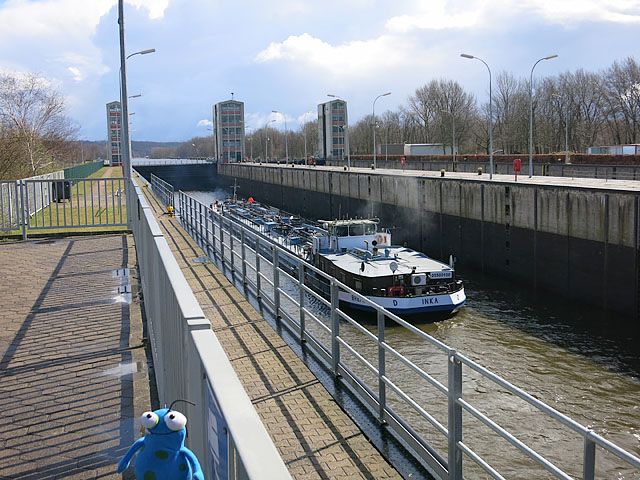 The big gate went down.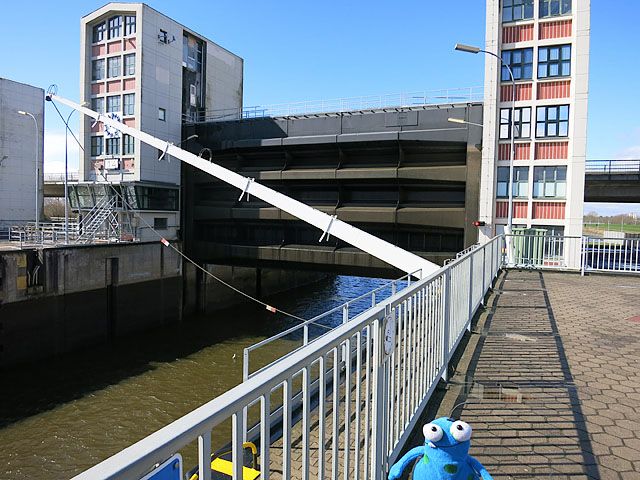 Then the water rose.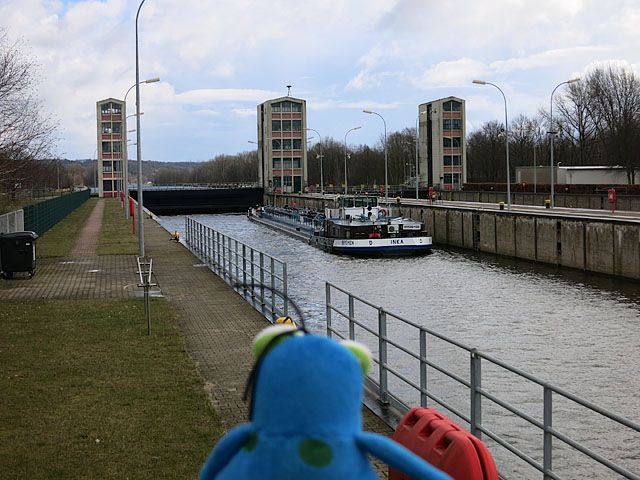 The other gate opened – and the ship could continue its trip.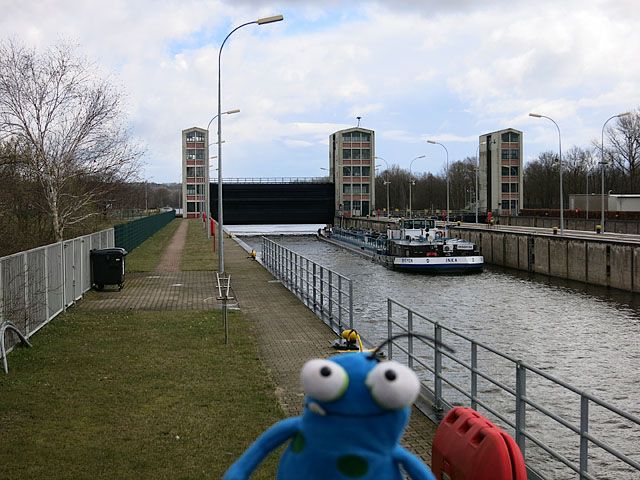 Until soon Murph
---
02.04.2015 - Friedrichsruh
Hello, in the afternoon we went to an amazing place. Many butterflies live in this house.
It looked great, but where were the butterflies?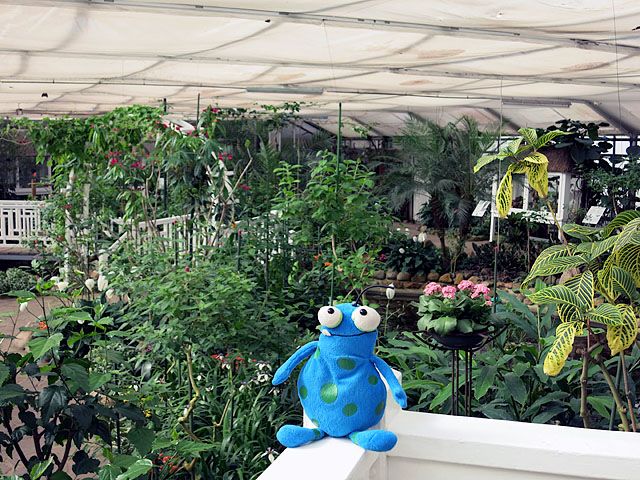 These weren't butterflies…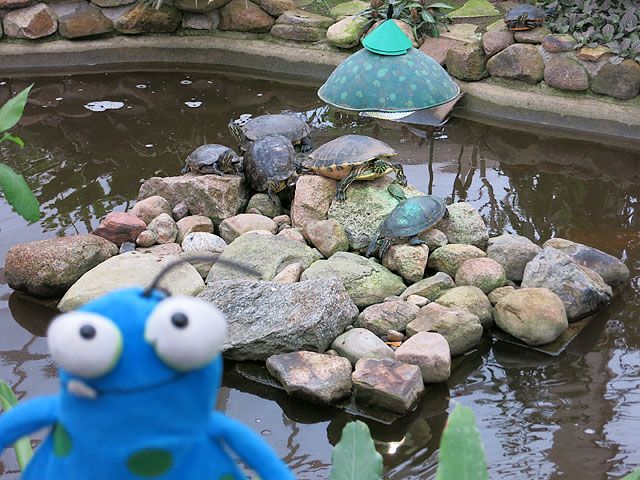 But now. The dark spots on the ceiling were butterflies.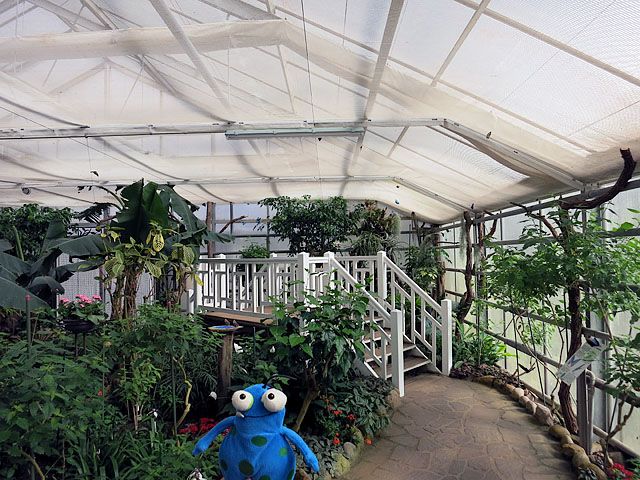 This one wanted to have a photo with me. Isn't it beautiful?
What a wonderful day!
Yours Murph
---
03.04.2015 - Zarrentin
Hello, today we visited a great nature reserve.
This path looked fascinating.
We were too early in the year. The flowers didn't bloom yet.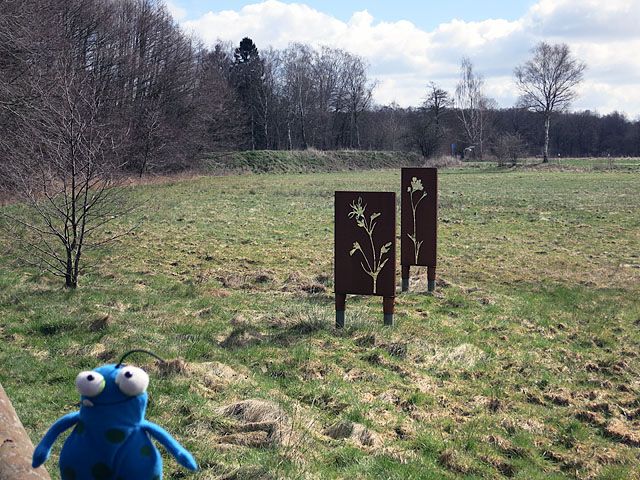 I liked this swamp. We continued our way…
This little river flows into the Schaalsee.
Really large and beautiful…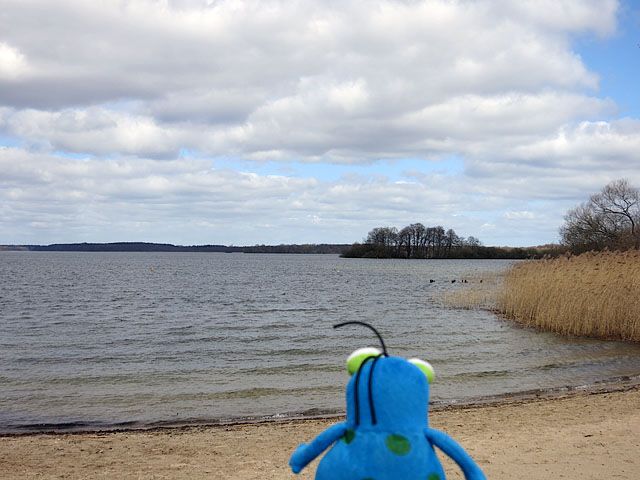 Greetings Murph
---
03.04.2015 - Neu-Lankau
Hello, it was the last day of our holiday. Our holiday flat was very cosy.
We had a great view to the "Elbe-Lübeck-Kanal".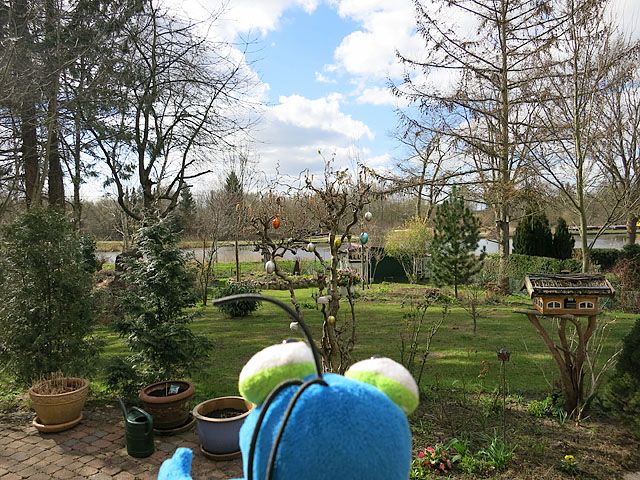 Here you can see the flat from the other side of the canal.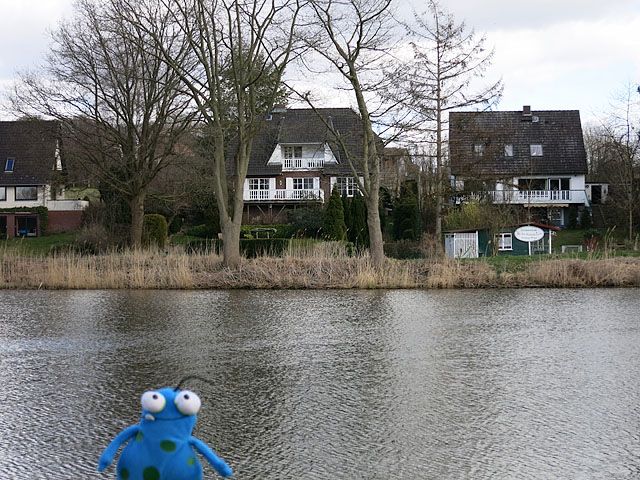 Can you remember the big water gate that I showed you? Near to our home we had a small one.
Hold us tight, Bine!
We relaxed the sunshine on our last day here.
Happy Easter! We will visit Dicker Kumpel! How exciting!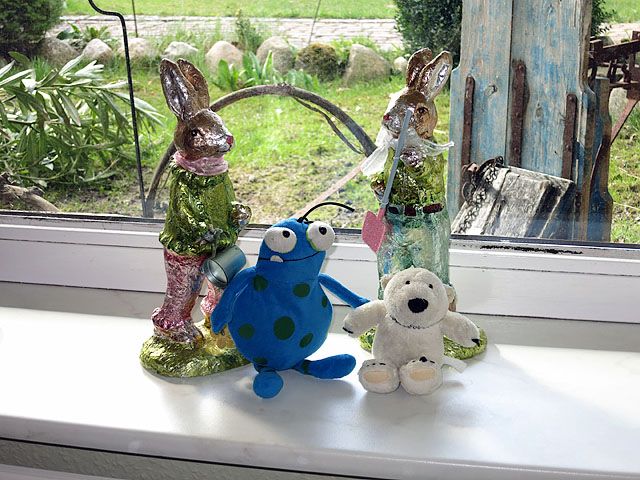 Yours Murph