25.12.2012 - Steinkirchen
Hello, we are on holidays – but the weather is awful. It is raining all day long. Everything is wet and grey!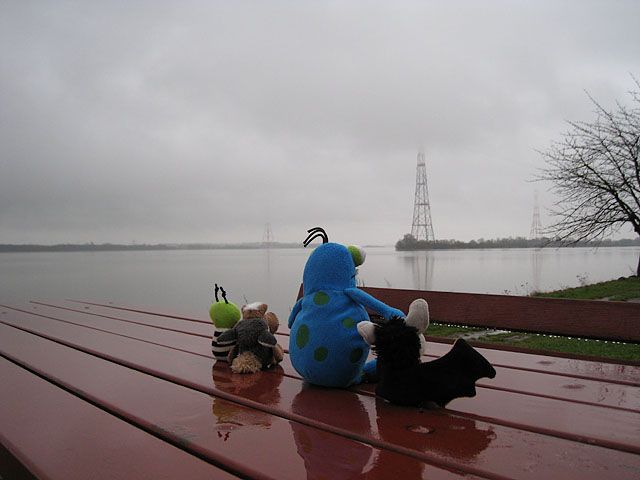 This is the Elbe. It is a very big river in the North of Germany.
There are beautiful villages behind the dikes. We even saw a mill.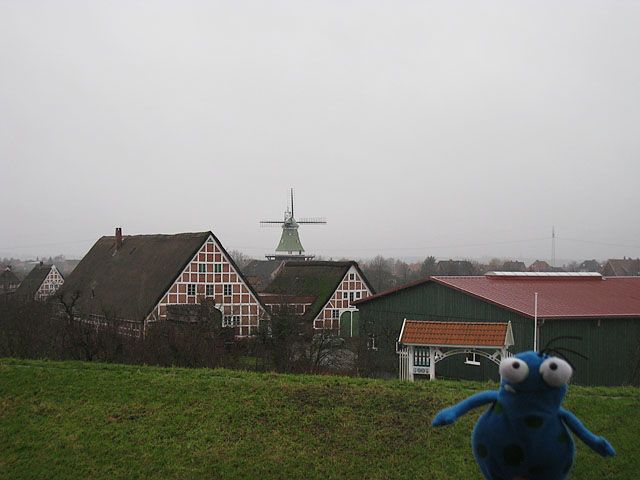 Many of the farm houses had wonderful gates.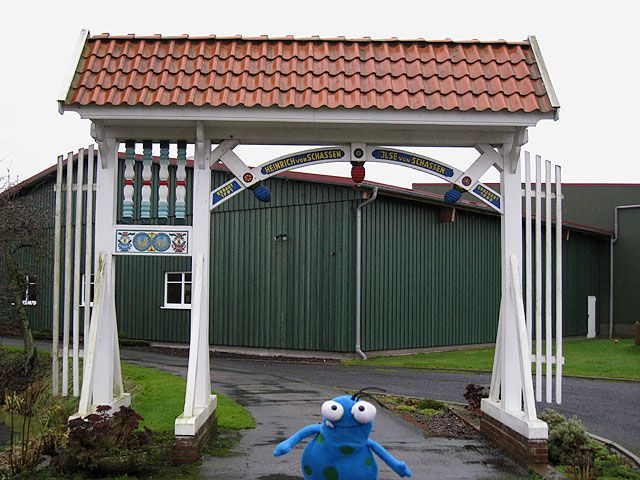 I saw many lighthouses- great, isn't it?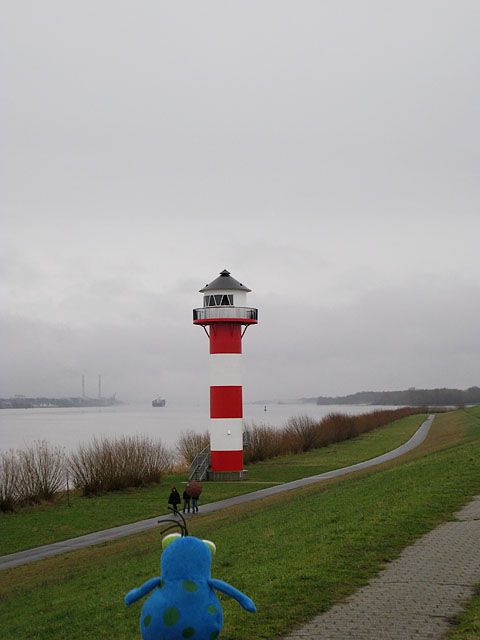 Big ships were on the way to Hamburg.
There were many beautiful houses and churches here, but we already were so wet and wanted to go home.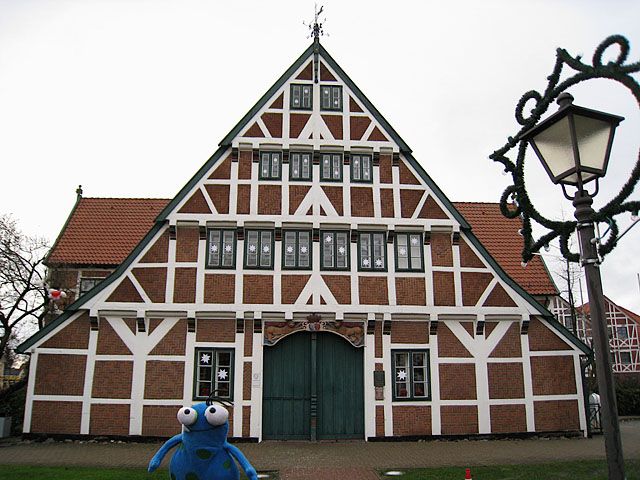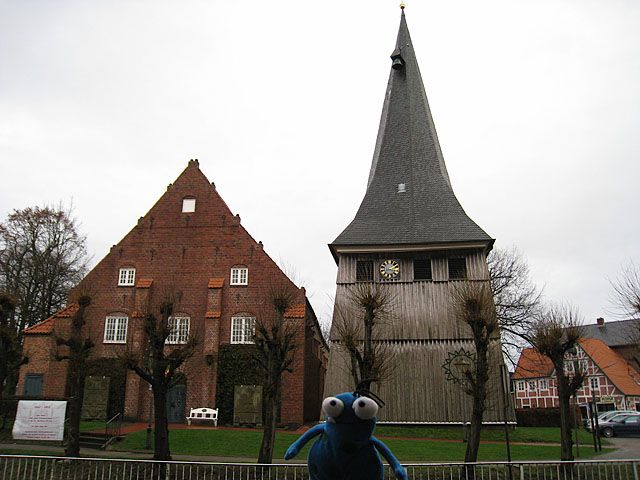 Keep your fingers crossed for us – that the weather will be nicer soon, because we planned a lot of nice trips here! Yours Murph
26.12.2012 - Cuxhaven
Hello, today the weather was better – and we drove to the North Sea.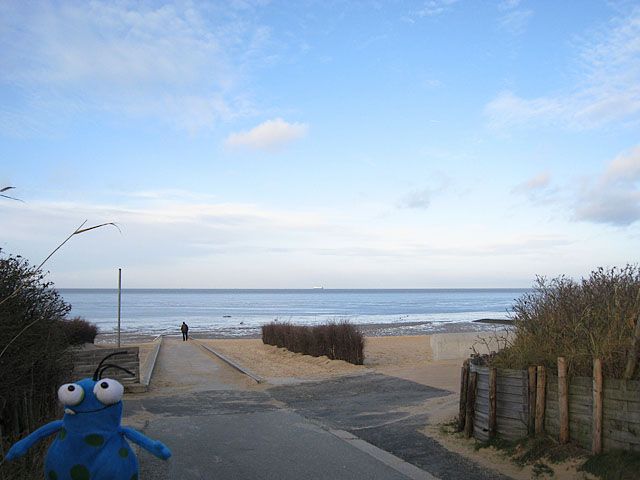 We drove to the beach and took a wonderful walk. But it was very windy!
At this place the Elbe flows into the North Sea.
This is the harbor of Cuxhaven.
On our way back we saw the fall of tide – the water went away.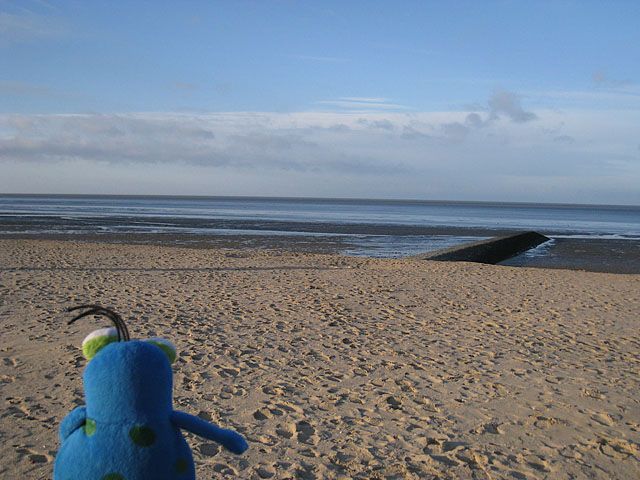 Hopefully it won't rain tomorrow. Many greetings Murph
28.12.2012 - Jork
Hello, it was our last day here – and we took another long walk. I saw beautiful houses and a nice gate.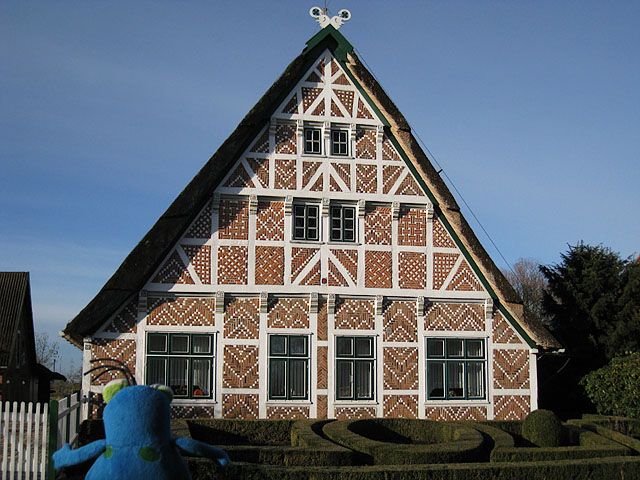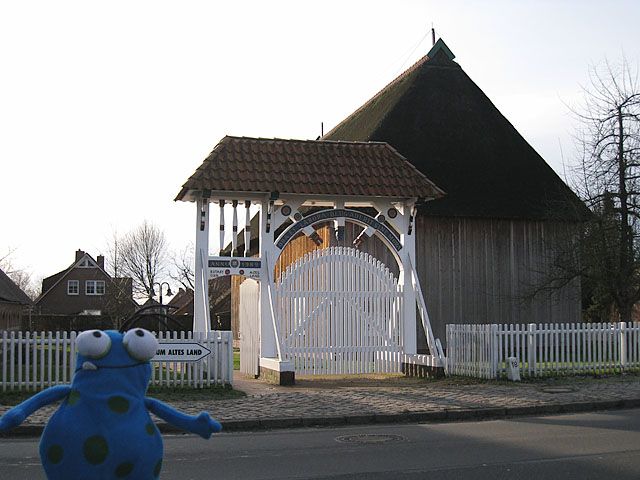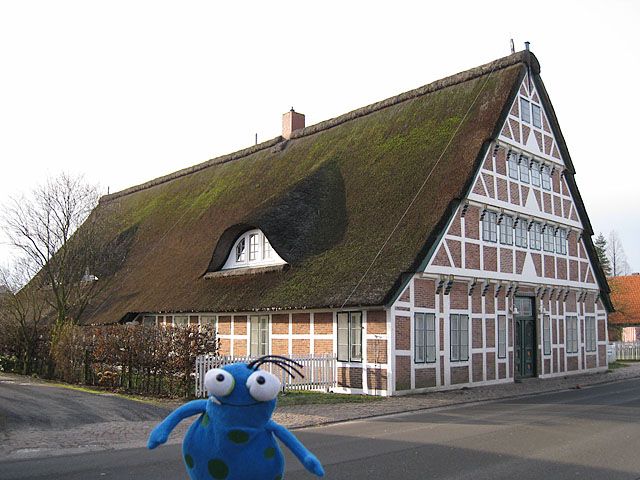 The dikes of the Elbe were really high.
This is important. We found this sign. You can see how high the water during storm floods.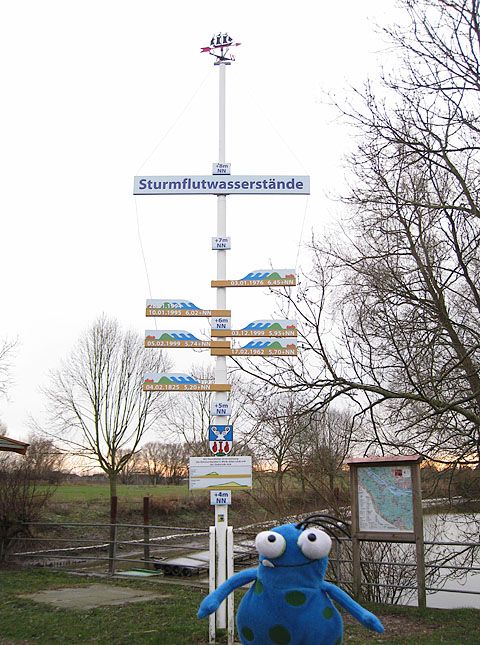 I cannot imagine it, that the Elbe was 6 meters higher during the floods.
This region is called "Altes Land" (old country). It is famous for the fruit-growing. You can see fields with fruit trees everywhere.
These trees were so funny!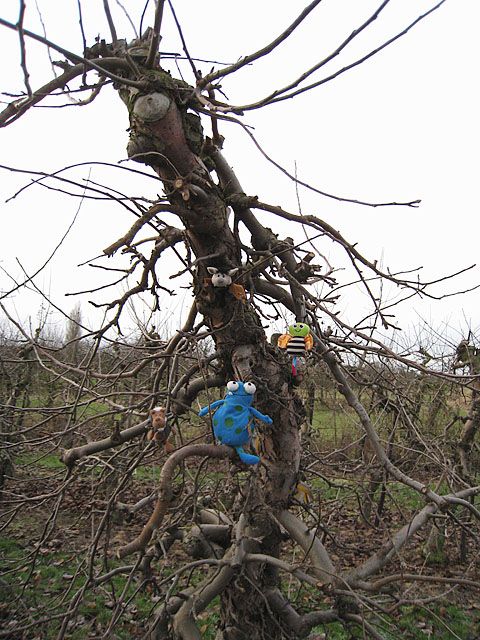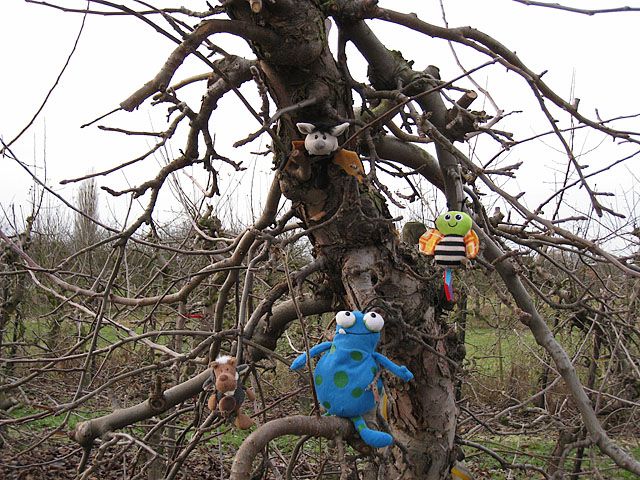 At the end I show you the mill from Jork. It is beautiful, isn't it?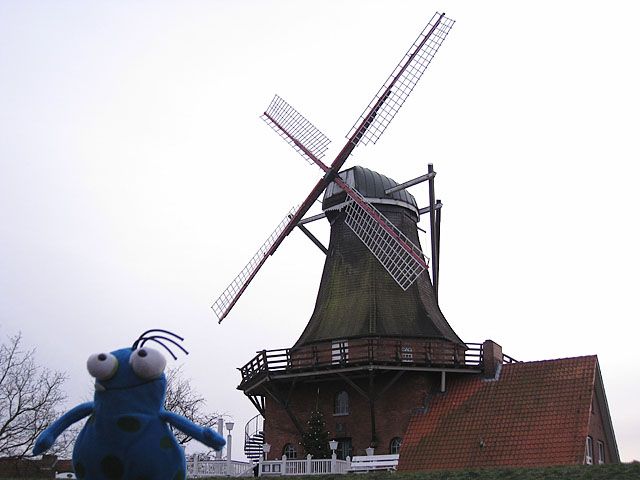 I am sorry, because we have to drive home tomorrow. Yours Murph