Hello, We took a nice walk along the "Innerste". Look, we had snow.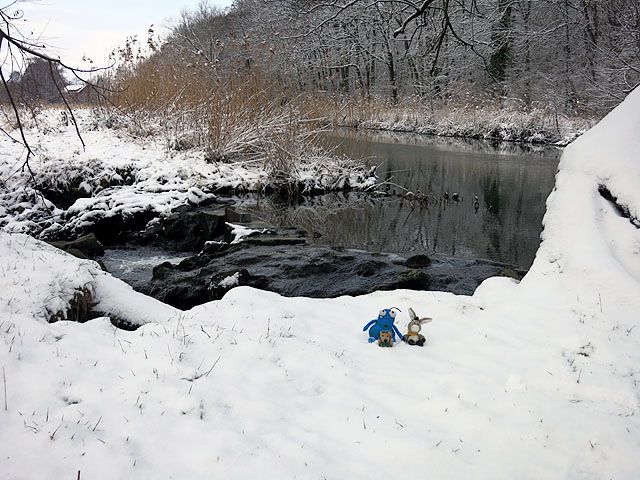 It was not much snow, but the nature looked beautiful.
This tree was very old – very impressive.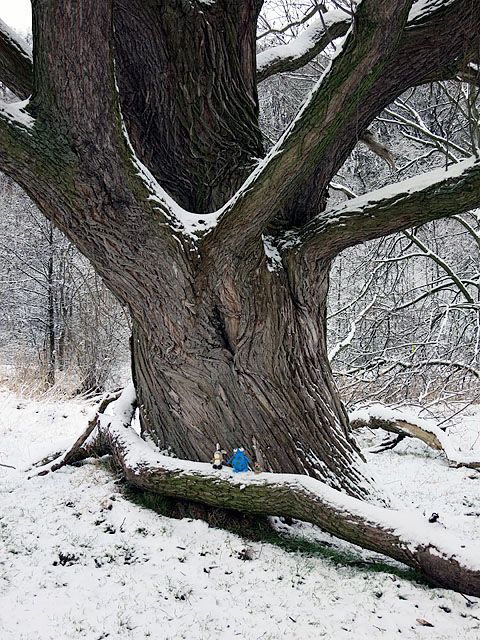 There was an old water mill at this place in the Past.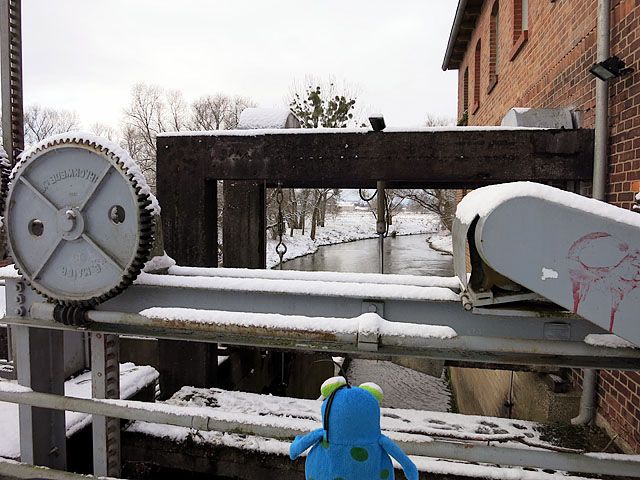 The nature looked much nicer with snow in the wintertime.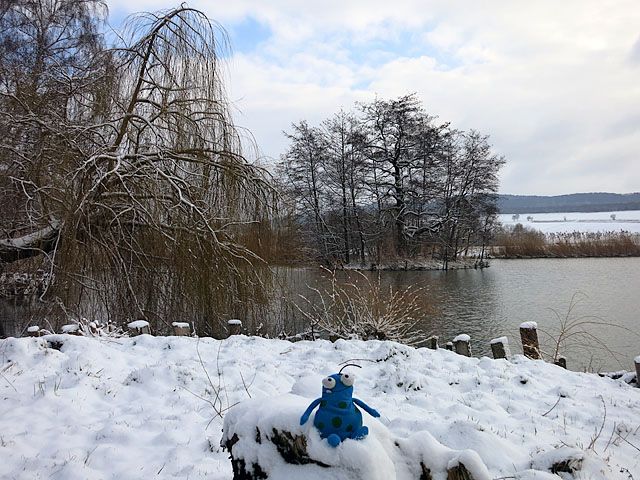 We saw my home from this place.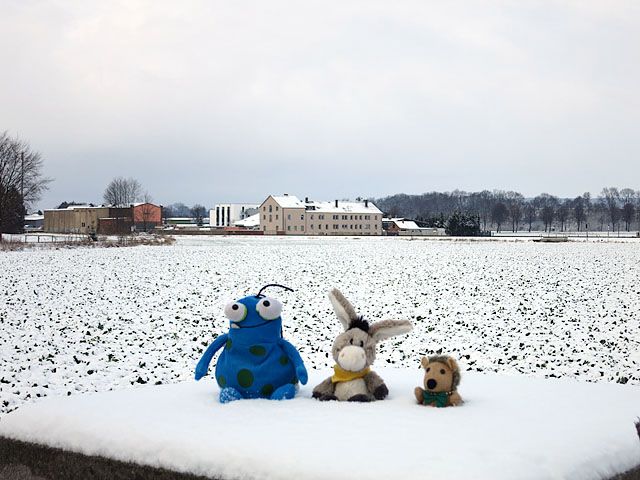 There were two lions to guard it. They look funny at the moment.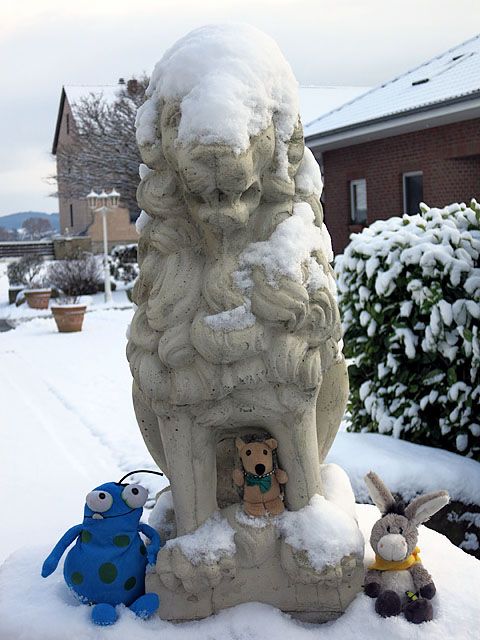 We had to warm up and dry after the walk.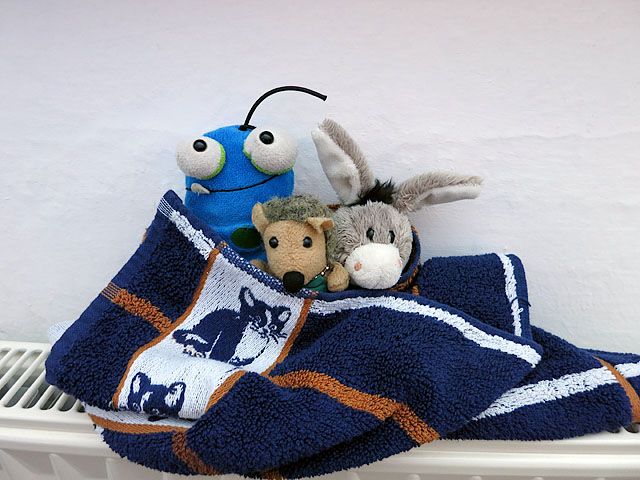 Until soon Murph
---
Hello, After a long break we were able to go into the forest. We wanted to see my famous mushrooms in the wintertime. On the way we found something funny. Ears were growing in the forest.
But where were my famous mushrooms. They should be here…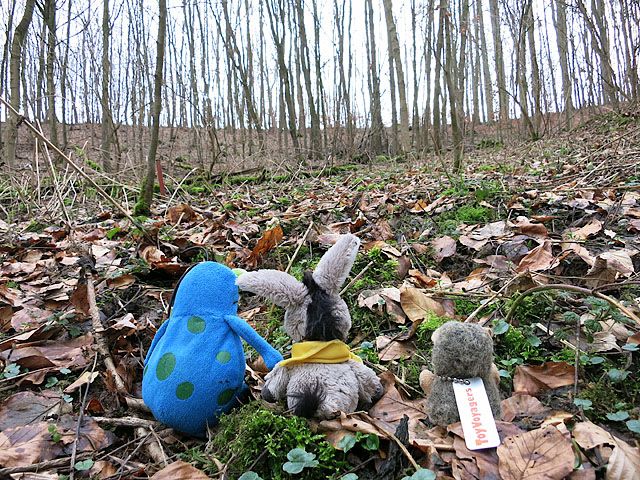 We had to have a closer look! There they were! Can you see the red thing?
Weren't they beautiful?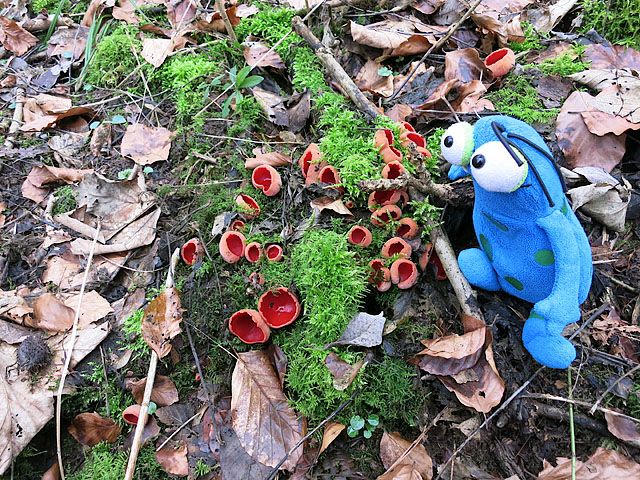 They were called Scarlet Elf Cup.
Everybody knows these plants. In this young age they hurt!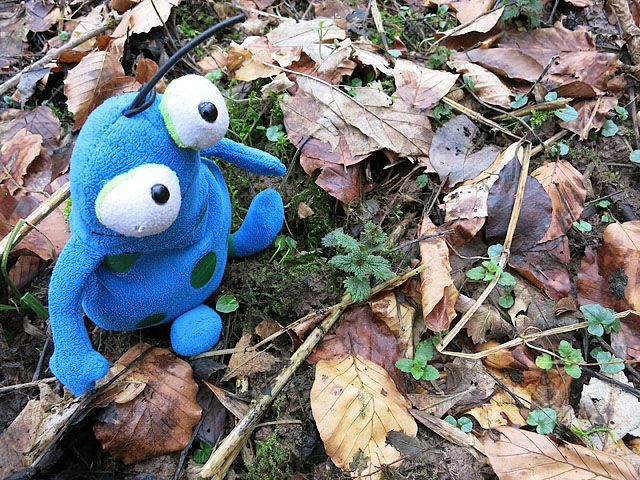 I have a small spring-greeting for you!
It was time to say goodbye to LuckyHü. He wanted to go home.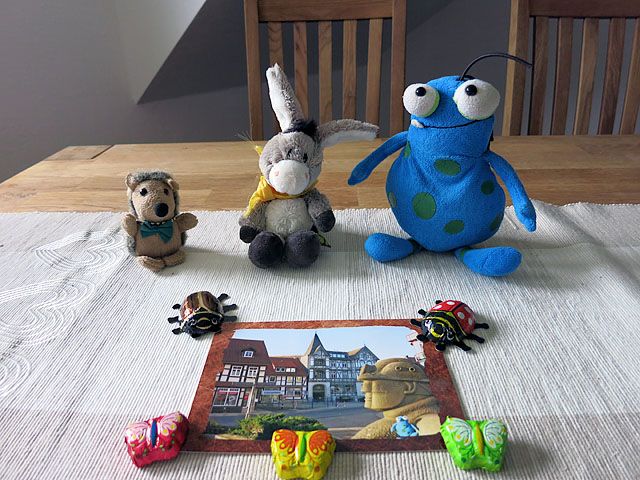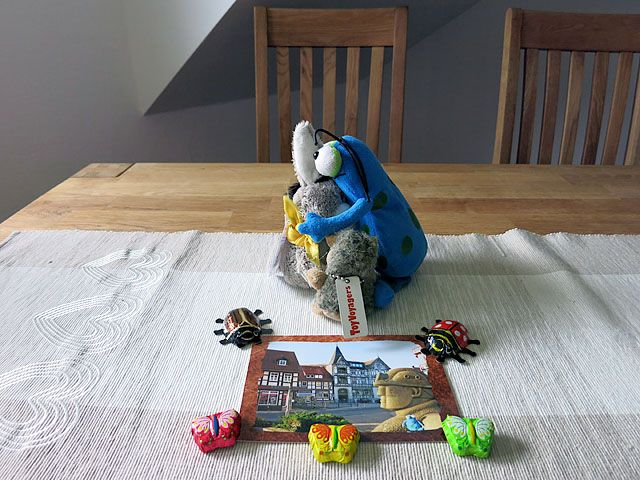 Yours Murph
---
Hello, Today we went to a holy spring. Many people take water from it. It should help against sicknesses. On the way to the spring we found these plants. The Wild Arum: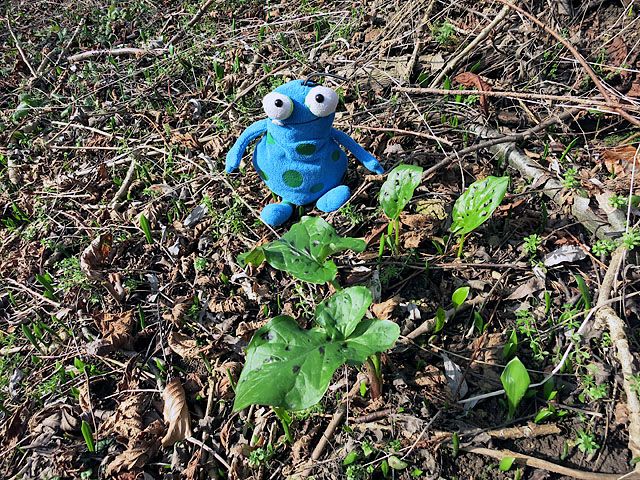 And Bear's Garlic – very small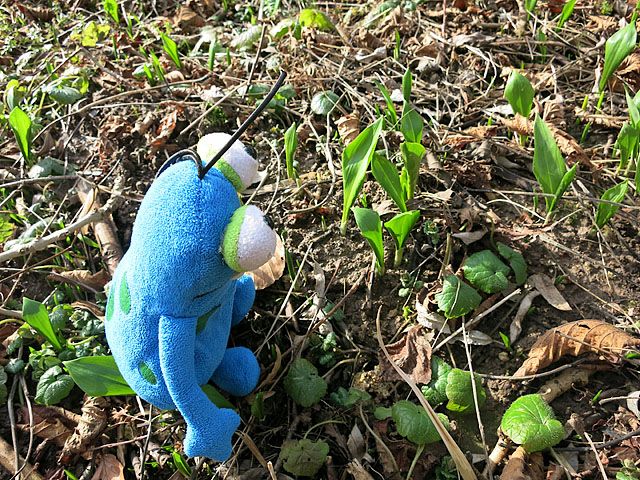 This was the main spring.
Here you see another spring – coming directly out of the hill. The water was so bright!
There was a small altar next to the spring. People sacrifices things here, and hope that the spring never stops.
The water from the spring flows through this lake…
…in this little river.
Then we went into the forest to search the spring. We found beautiful Spring Snowflakes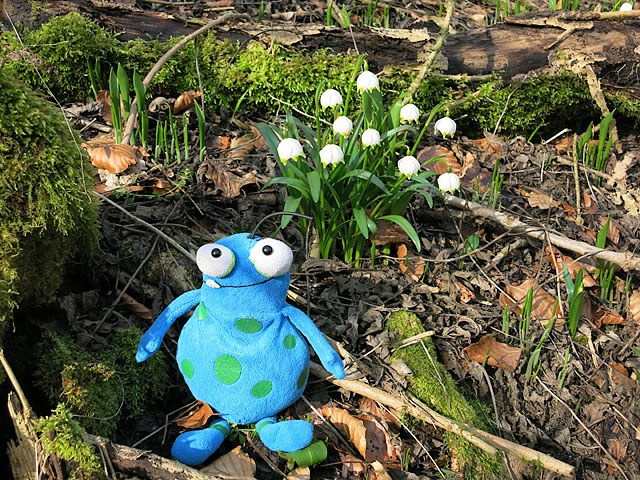 The orchids didn't bloom yet.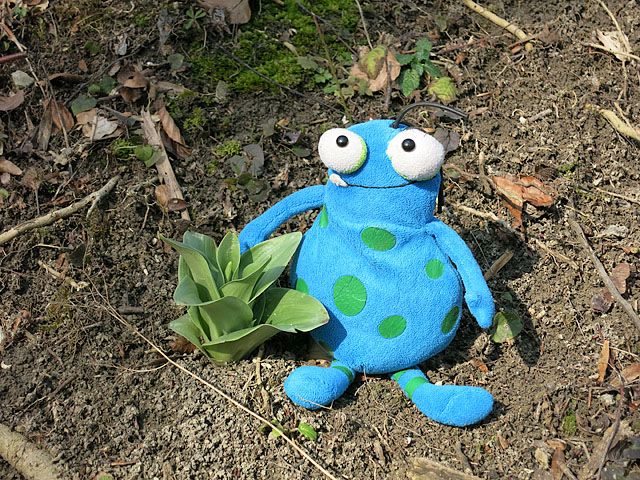 And more Bear's Garlic. Unfortunately we have to wait, before we can collect it.
Until soon Murph
---
Hello, today we went to a beautiful lake.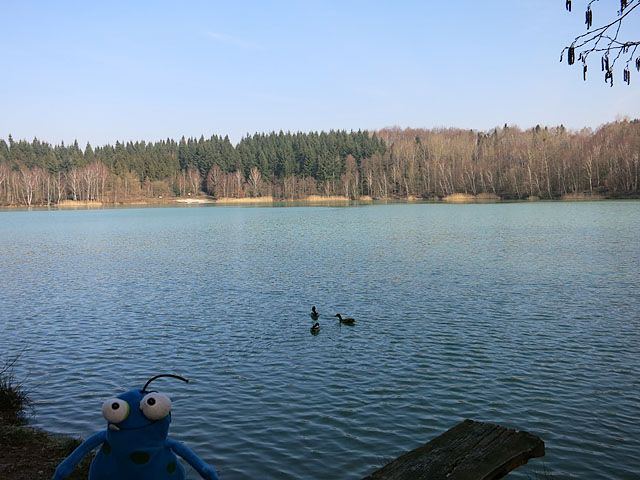 It still was very cold.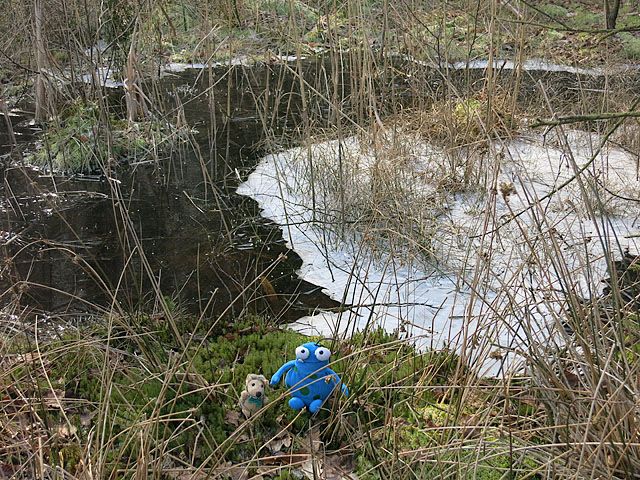 We searched a mushroom that grows next to birches. There were many birches here.
] This was the wrong mushroom, but it was nice.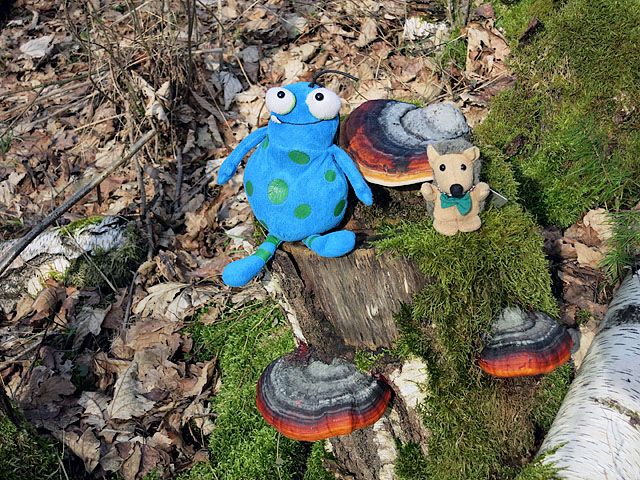 There were many birches next to this river.
But we didn't find the right mushroom here.
A short break…
… and we continued our search.
I enjoyed the sunshine here.
Eventually we found it on the way back to our car. We searched this one. It looked strange, but helps against many diseases.
What a beautiful lake.
Yours Murph
---
Hello, another day in the forest. Today we found many flowers. This was amazing! But look: Sweet Violets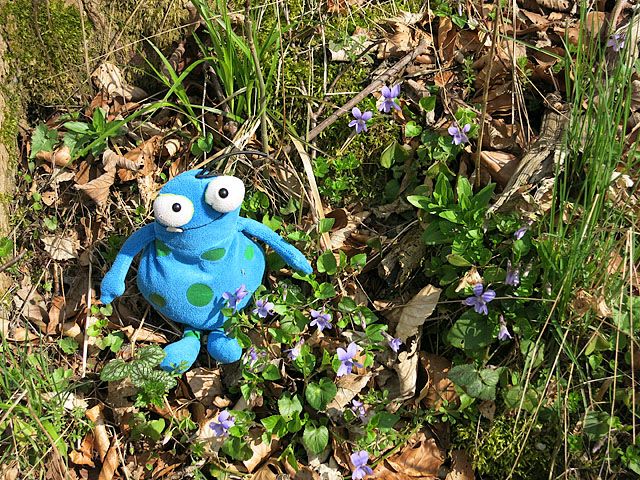 Coltsfoot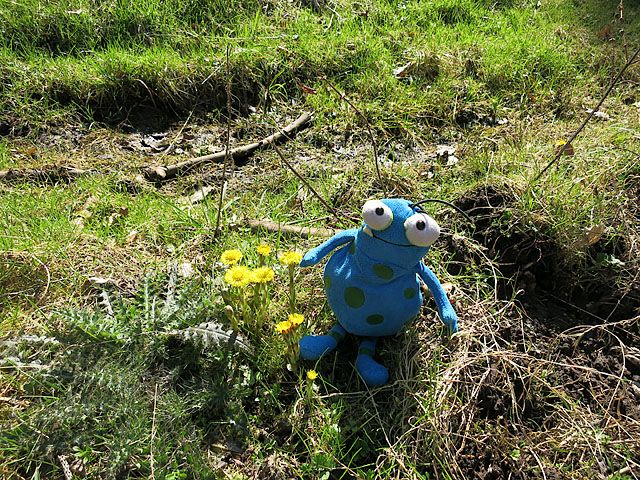 Hollowrot-birthwort
We even found the first mushrooms. We urgently wanted to have photos.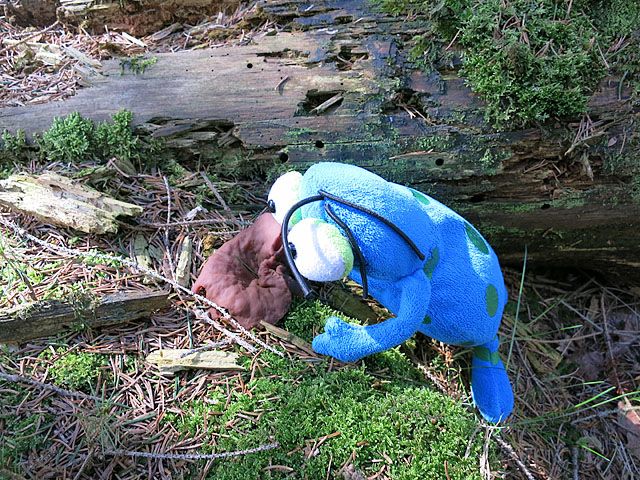 More flowers: Cow Slips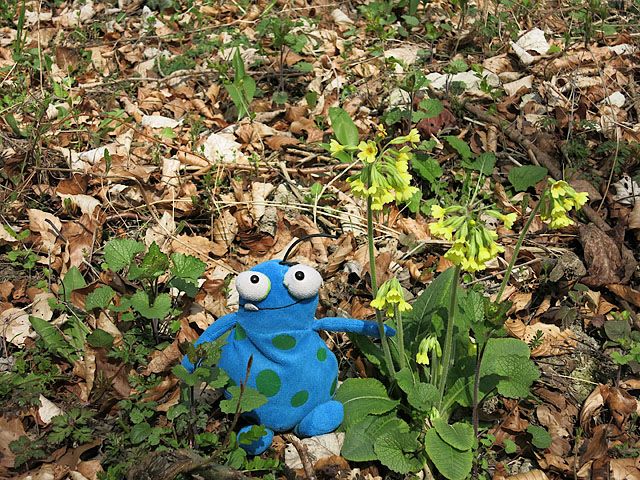 Kidneyworts
Lesser celandine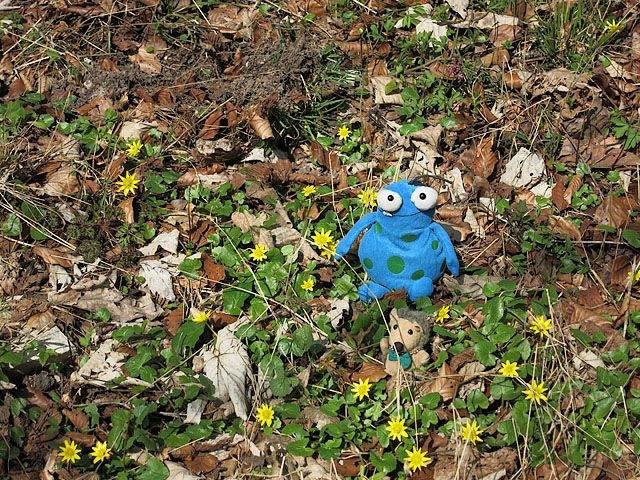 We found Brain mushrooms. They were very small and poisonous.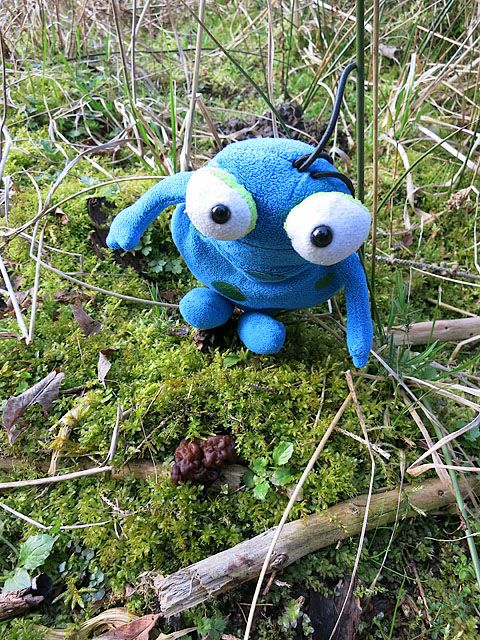 This plant was very interesting.
The Jack-by-the-Hedge tasted like garlic.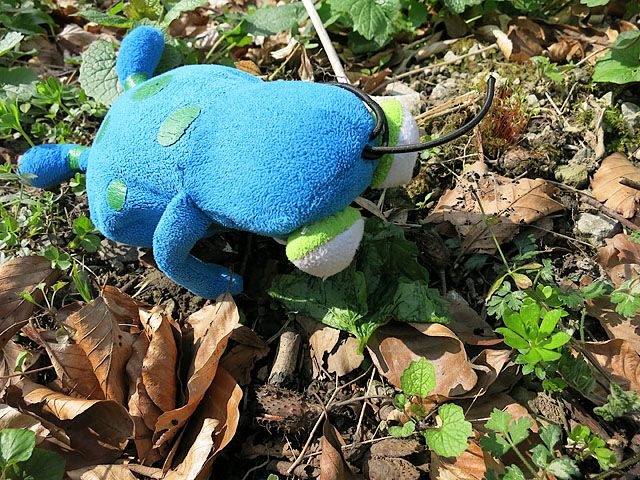 We wait curious for the next weekend.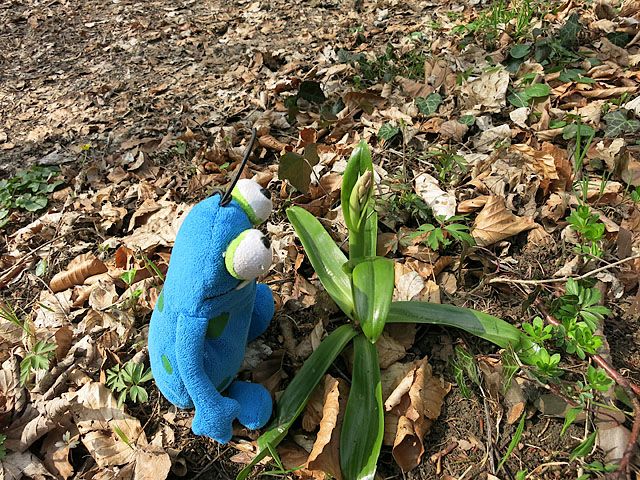 Love Murph
---
Hello, we took our basket.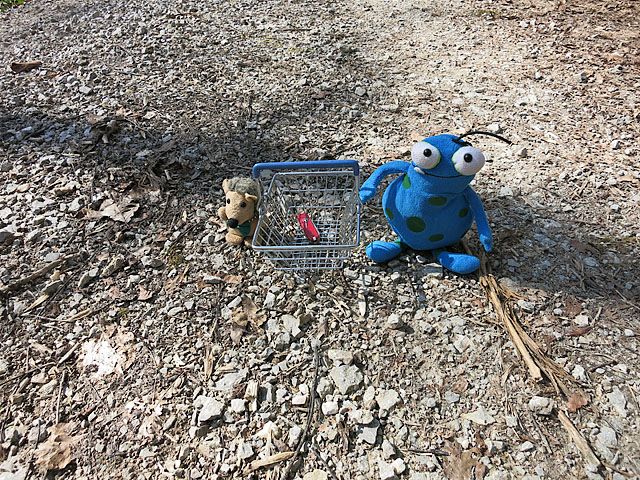 And we went into the forest.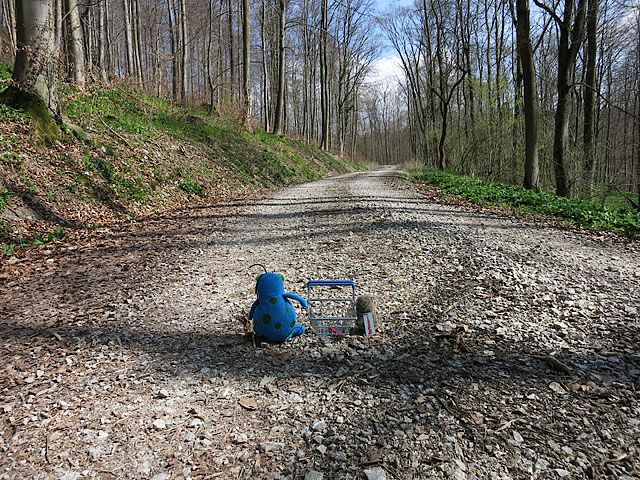 ] We wanted to collect bear's garlic. What a wonderful view – bear's garlic – as far as you can see.
Where should we start?
Here!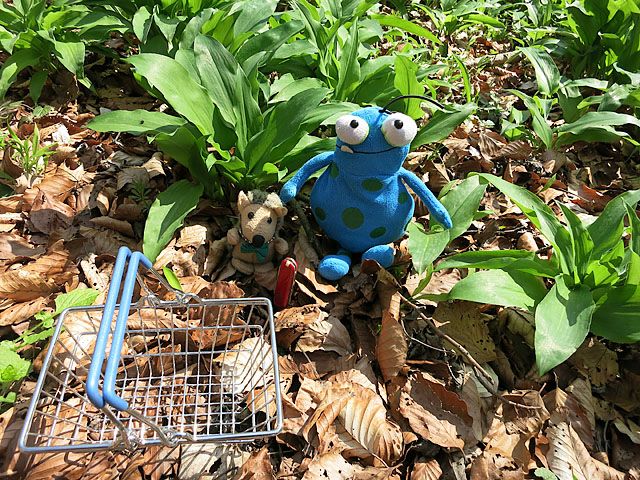 Pieksi cuts the bear's garlic… and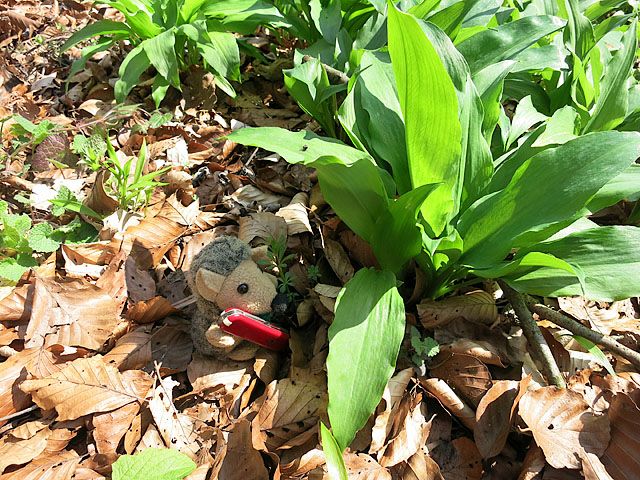 …and put it into the basket.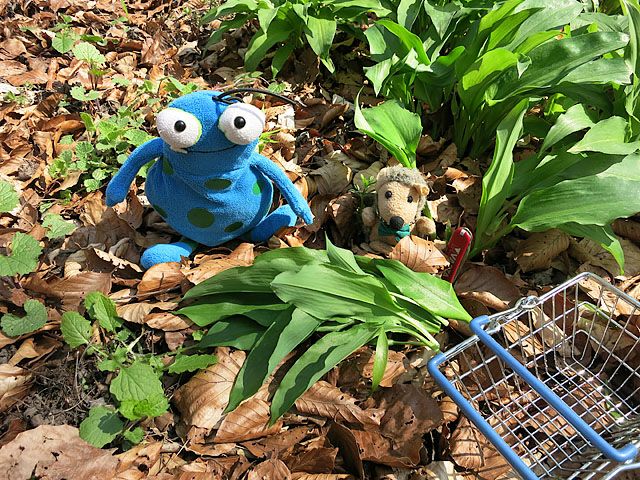 Our basket was full.
Time to go home!!!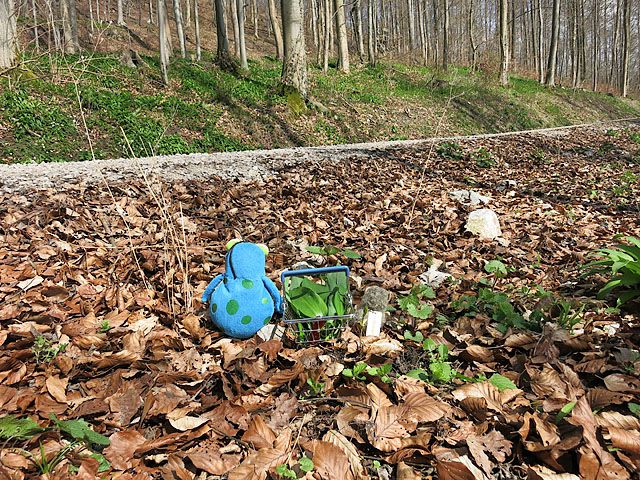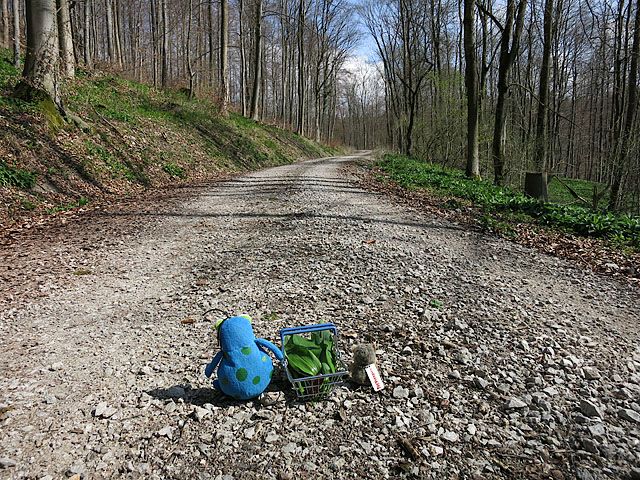 Until soon Murph
---
Hello, Today we searched these mushrooms – they were morels.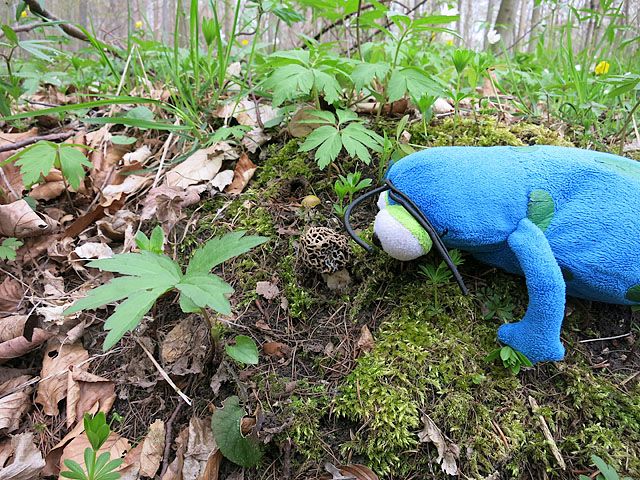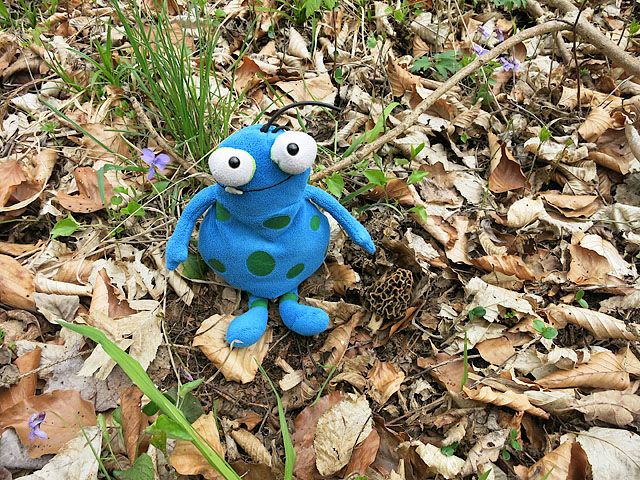 There should be some here.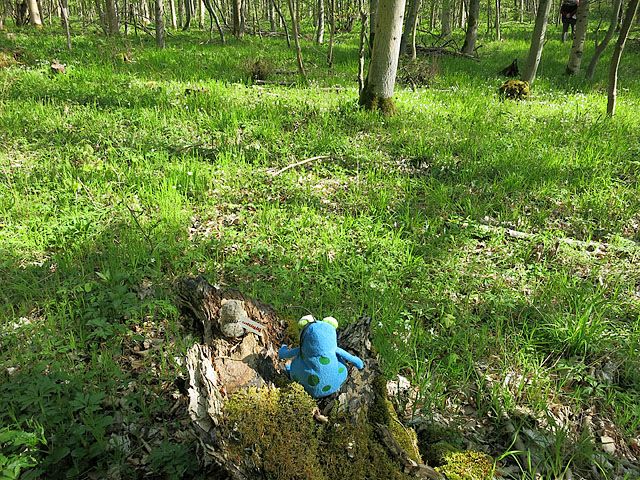 We found one.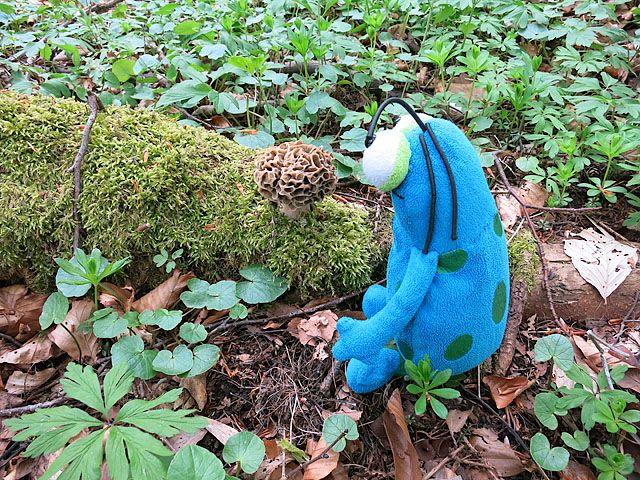 Morels are very good in hiding. We had to search hard.
Here was another one.
We wanted to find more – there was just another.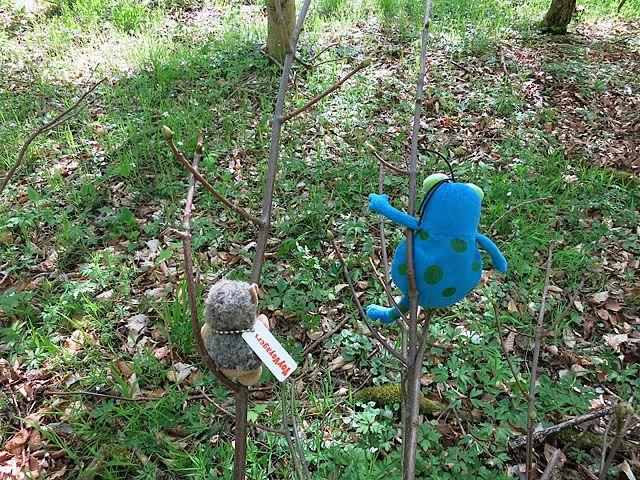 Can you see it?
Maybe we will find more?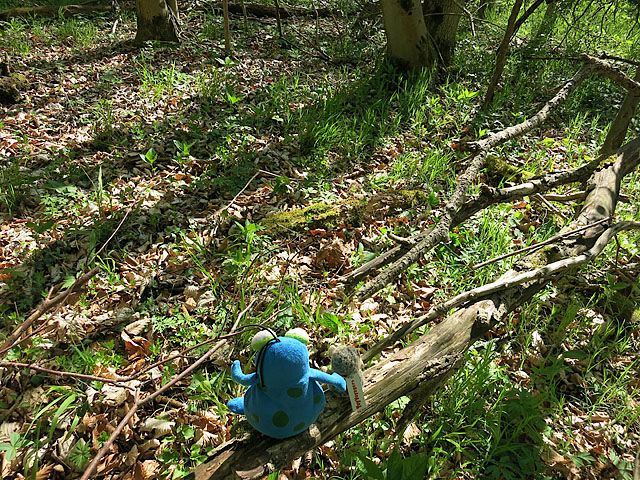 It was so beautiful.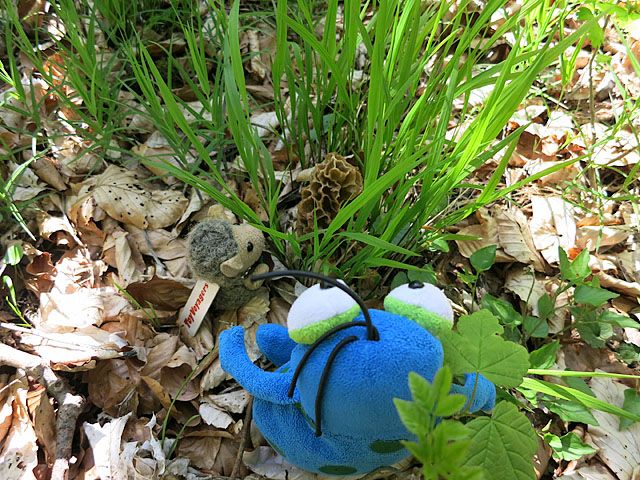 Pieksi called loud. He found another Morel.
There weren't many morels, but we can dry some.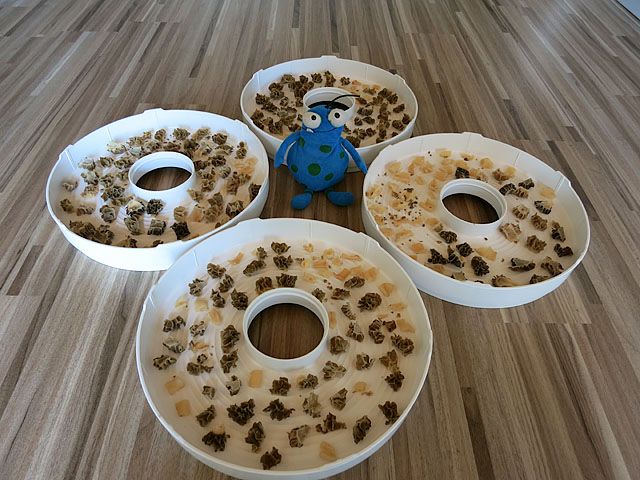 Until soon Murph
---
Hello, We went into the forest again. We wanted to collect St. Georg's mushrooms.
This looked like a good place. We had to leave the path.
I had a good feeling – we should see it soon.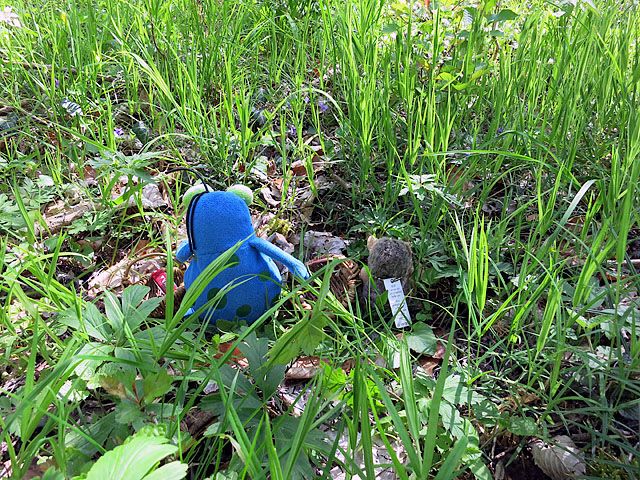 There they were.
Pieksi cut it.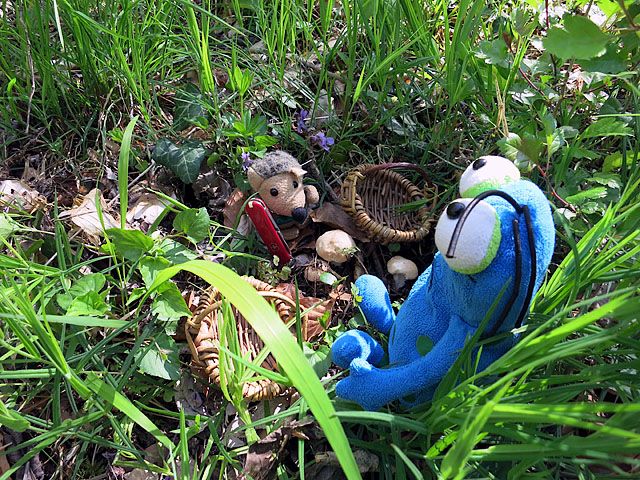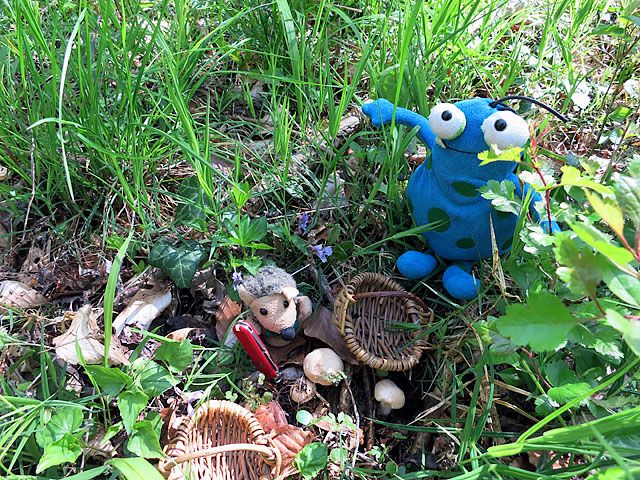 We smelt the mushrooms – it smacked like flour.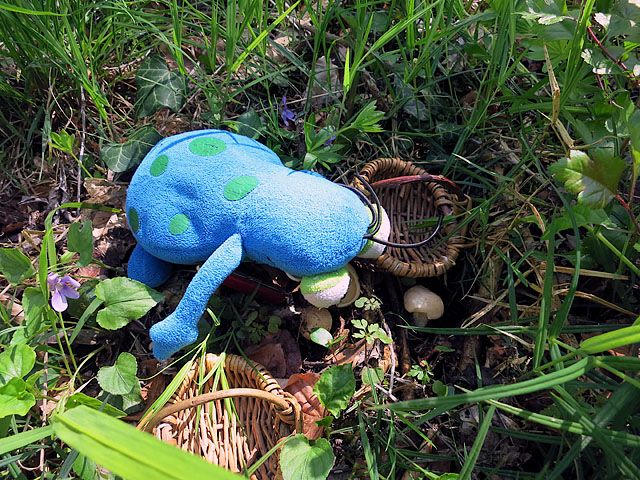 Our baskets were full.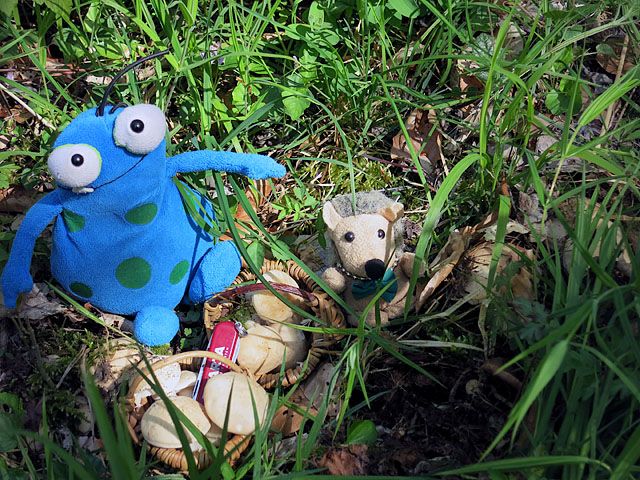 We went home.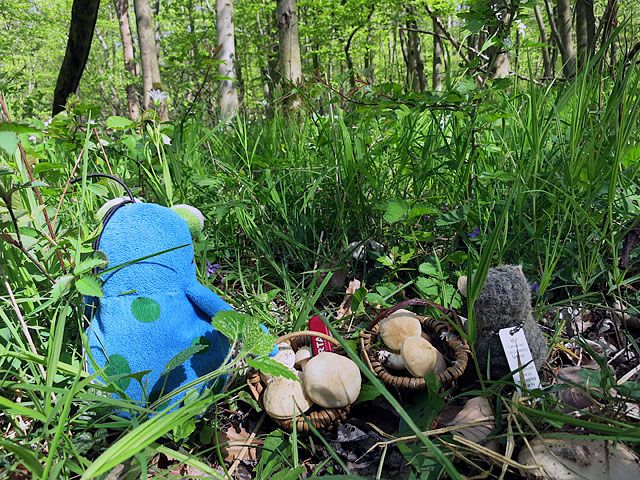 It was a yummy dinner.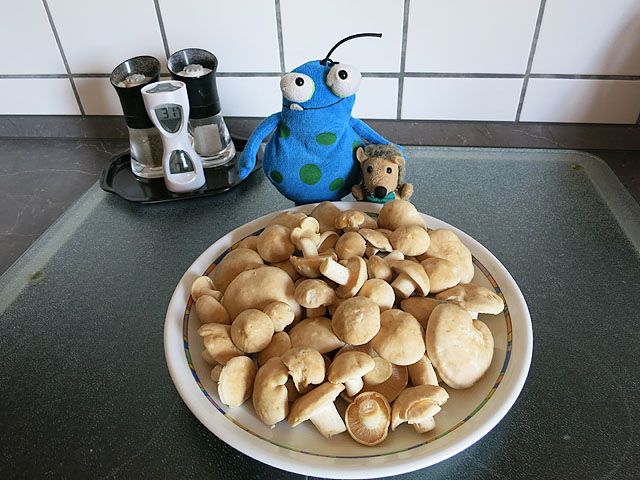 Yours Murph
---
Hello, The orchids started blooming last weekend.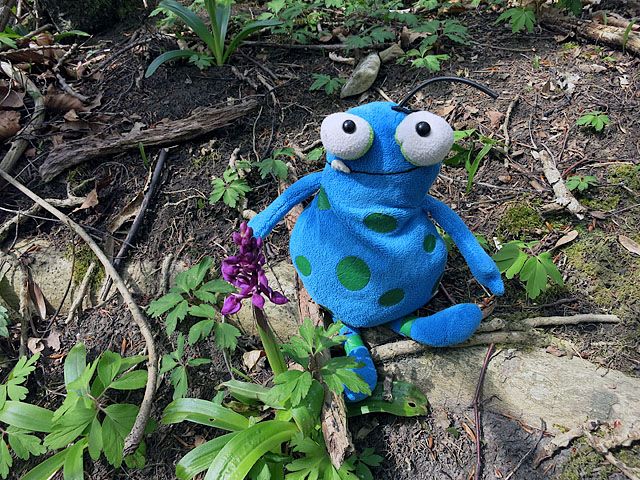 Let's have a look at it now.
Today they were in flower!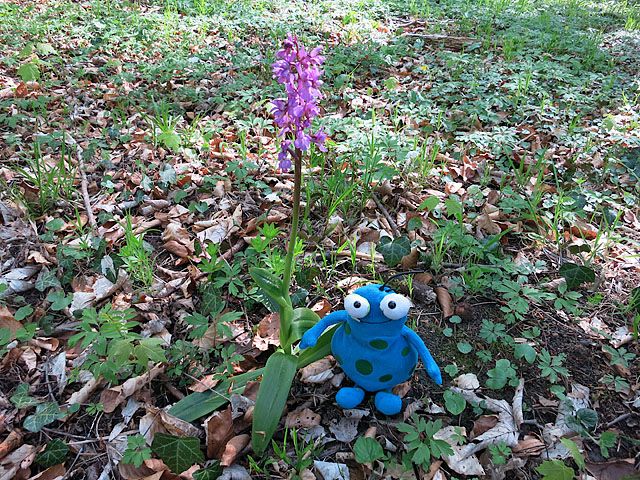 Can you remember the Jack-by-the-Hedge? Today it looked like that. It bloomed, too.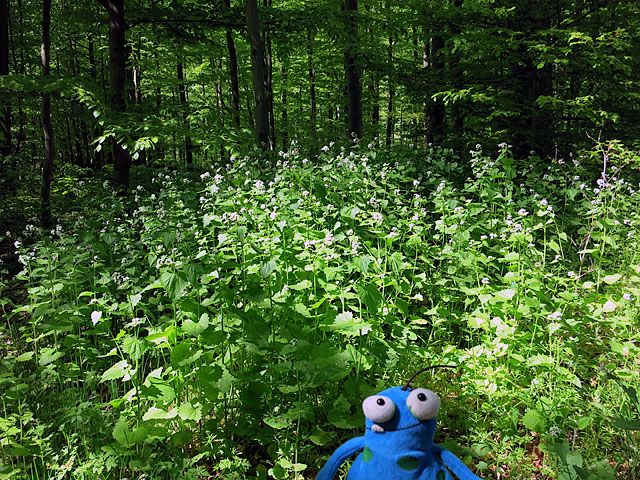 Surely there were some mushrooms, too.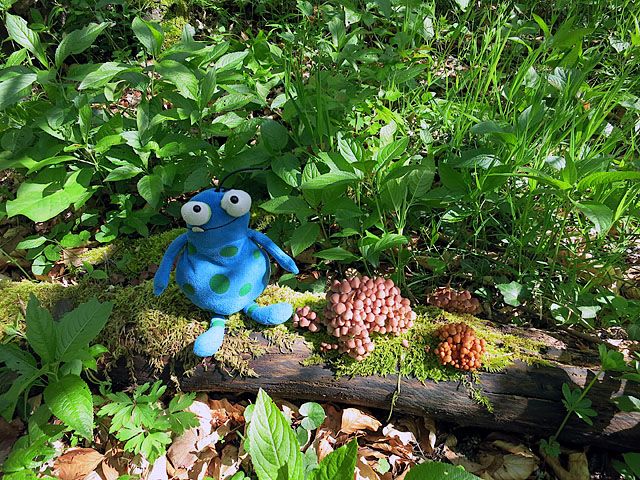 Another Orchid. It was so big!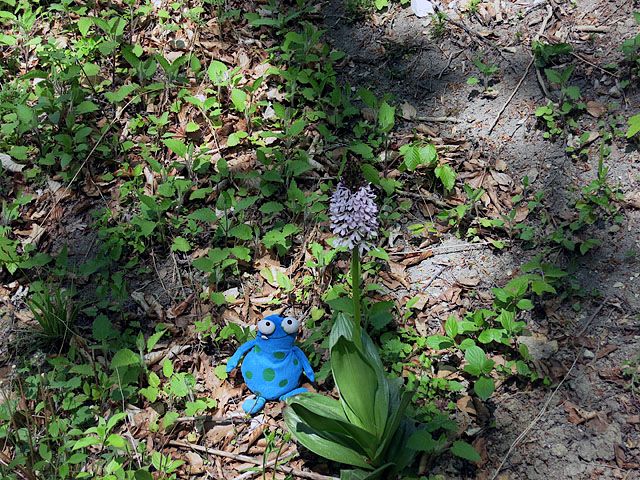 After a short break.…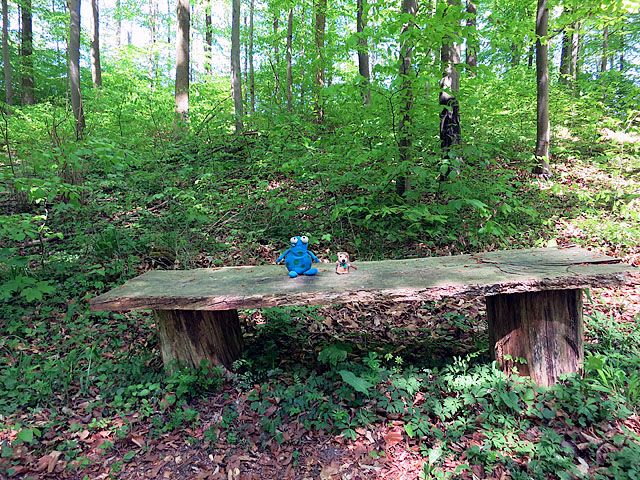 …we found a lot of other flowers.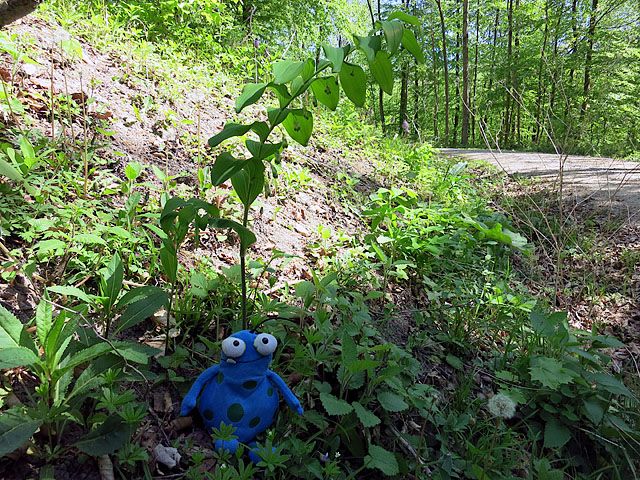 The Spring Vetch bloomed, too.
Everybody knows this flower.
The bear's garlic was in flower, too. It looked wonderful.
At last I show you something that I never saw before.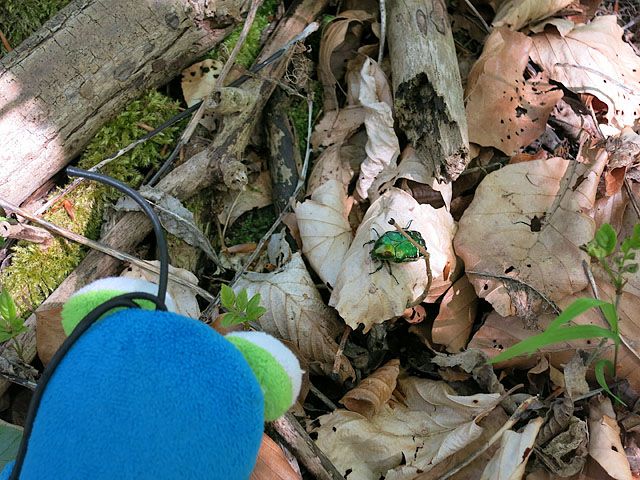 It sparkled so beautiful in the sunshine. Murph
---
Hello, Today we wanted to find mushrooms. On the way into the forest we found these flowers. Everybody knows these flowers!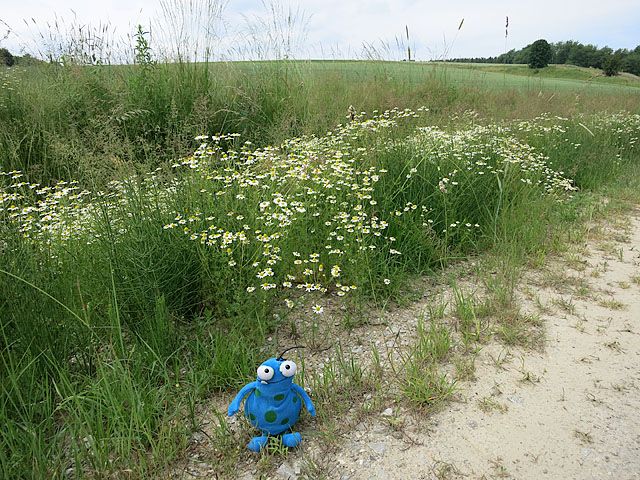 First we found this small Cup.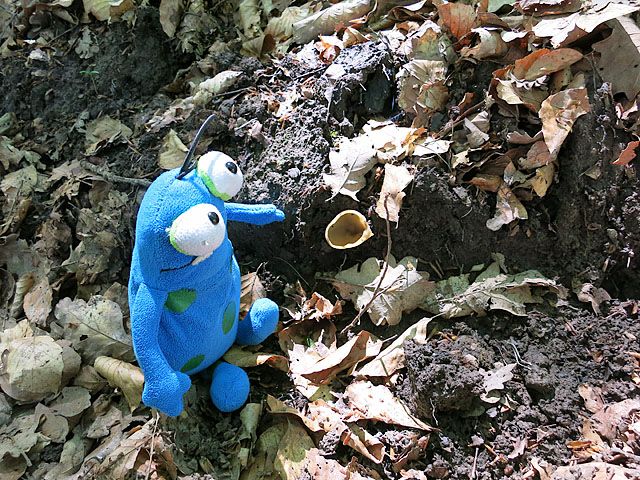 The Chicken of the Woods had a great color. And it is very yummy!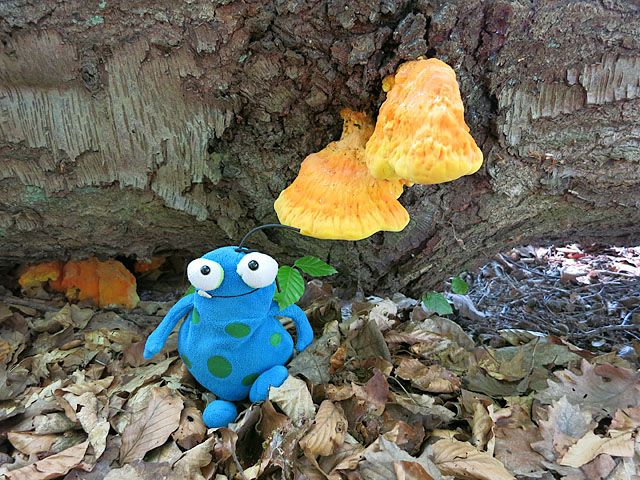 You cannot recognize this beautiful flower on the photo. It is very rare.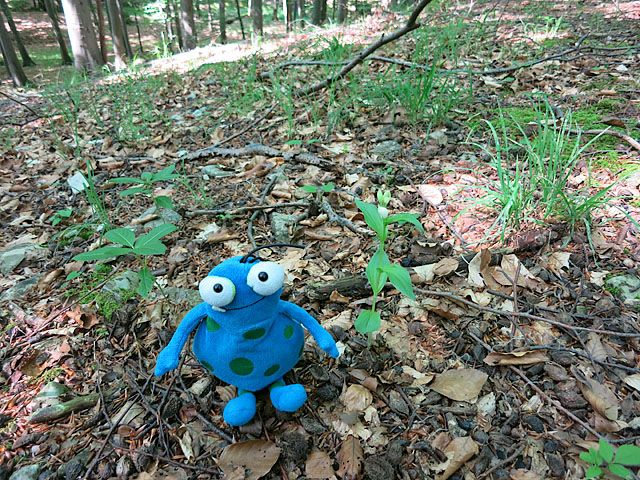 Many people love these mushrooms.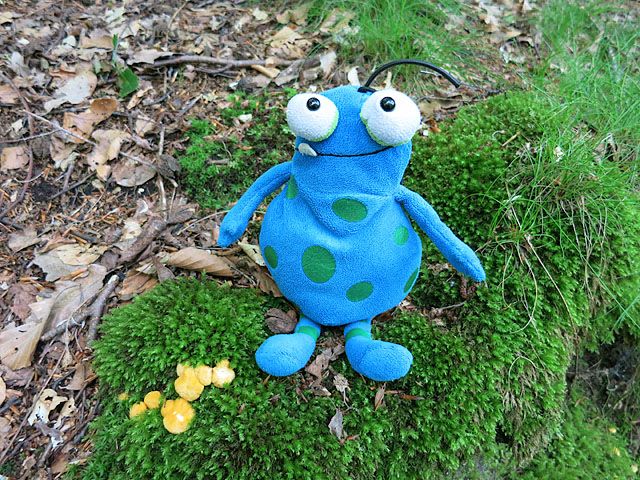 And these too…
Later we found these exciting mushrooms.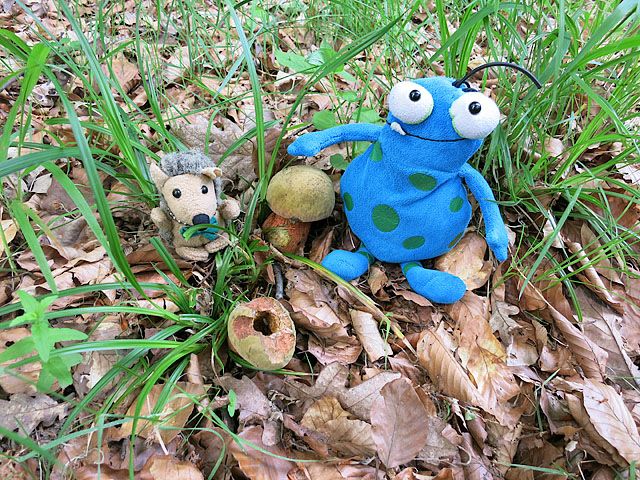 Many people think that they are poisonous. But they are not.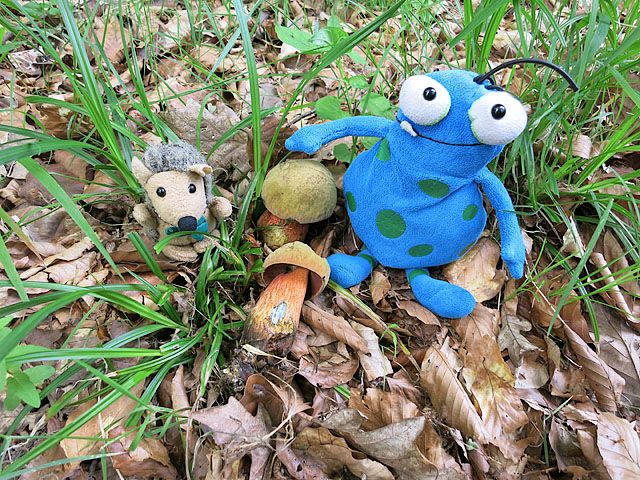 We cut one mushroom through.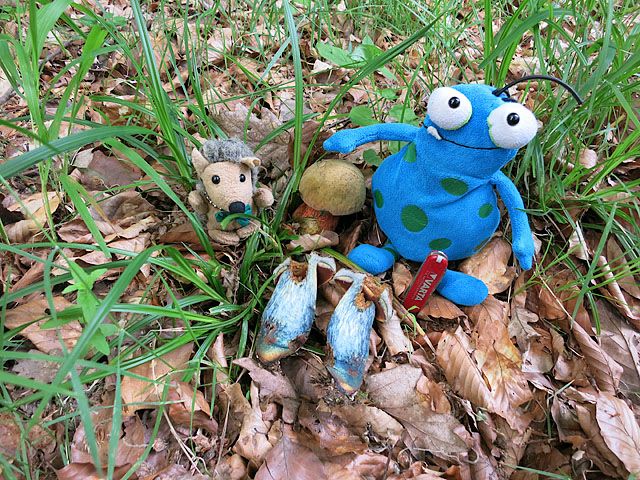 Look at this color!
On the way back we found this wonderful orchid …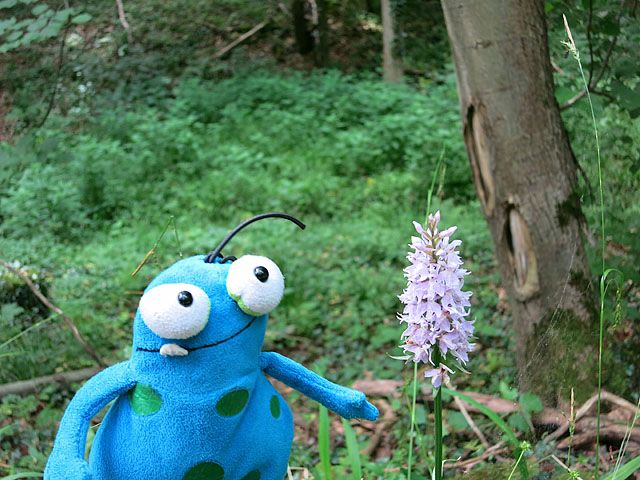 … and this small mushroom. Didn't it look beautiful?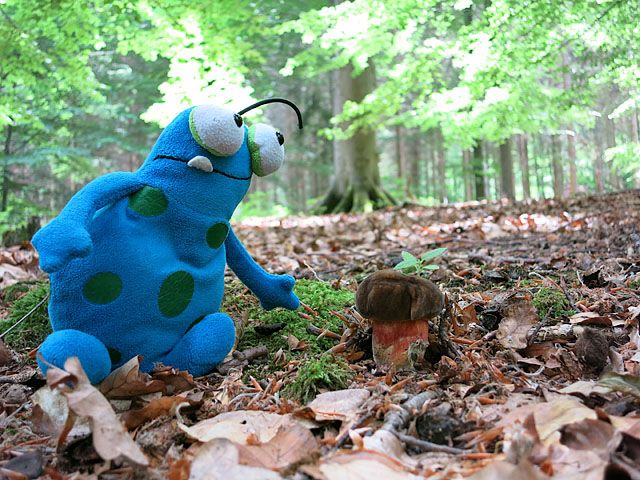 Yours Murph
---
Hello, Today we were in the forest again. Unfortunately it was very dry. Nevertheless we found some mushrooms. One of my favourites: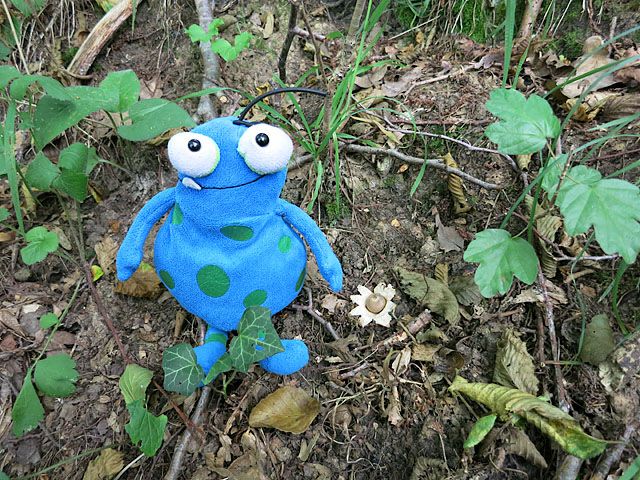 This was Dyer's Mazegill. It is not eatable.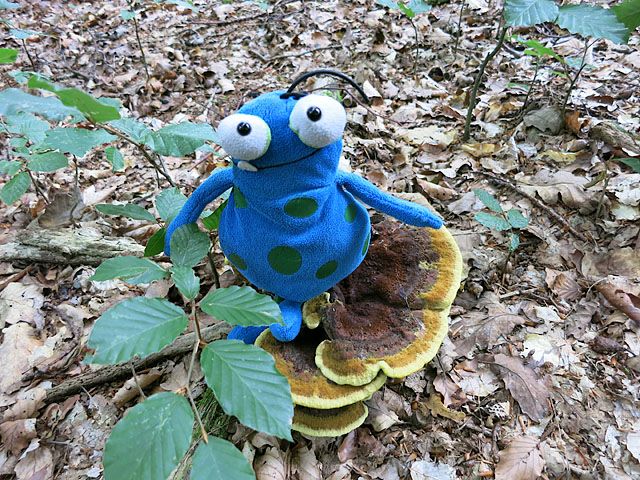 We wanted to have a photo with this Brittlegrills. What a wonderful colour!
Can you see it? The mushroom sweat. This looks always great.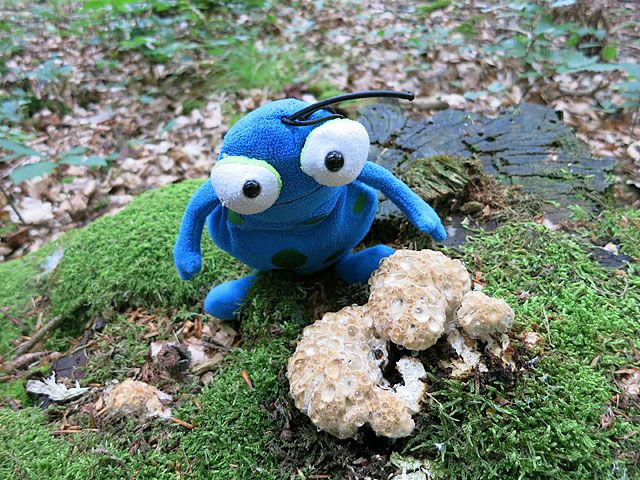 This Bronze bolete is very rare.
This mushroom smells like anise.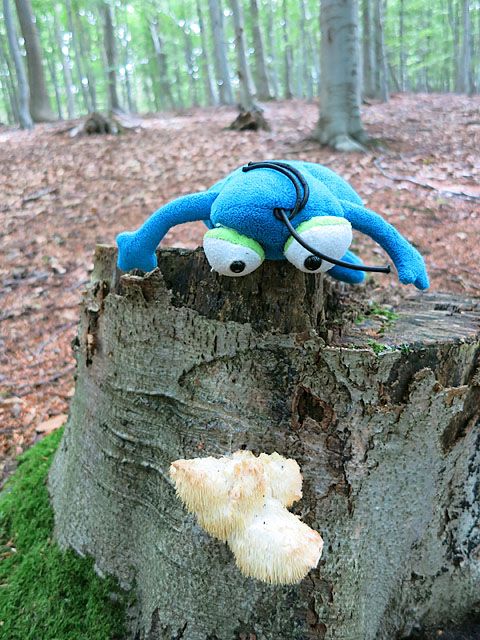 There were many of these. We ate it in the evening. It was very yummy.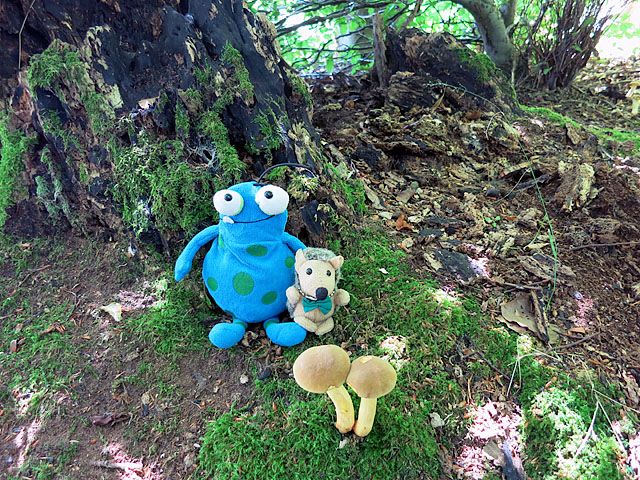 Finally I show you the best photo of today. I love this butterfly a lot.
Until soon Murph
---
Hello, Unfortunately there wasn't enough rain, even so we went into the forest.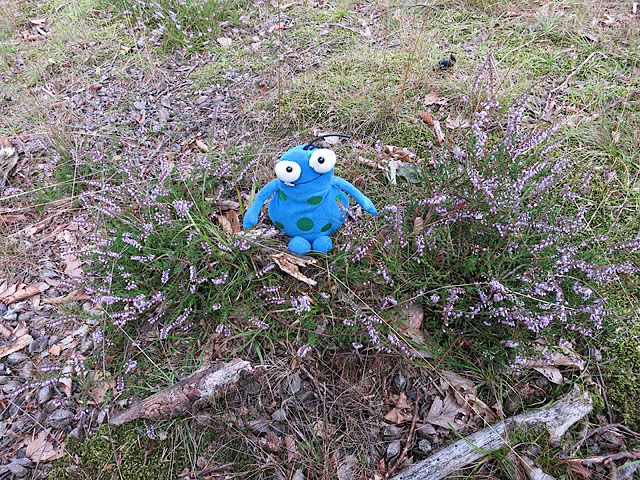 This funny mushroom smelt devilish.
Wasn't this mushroom beautiful?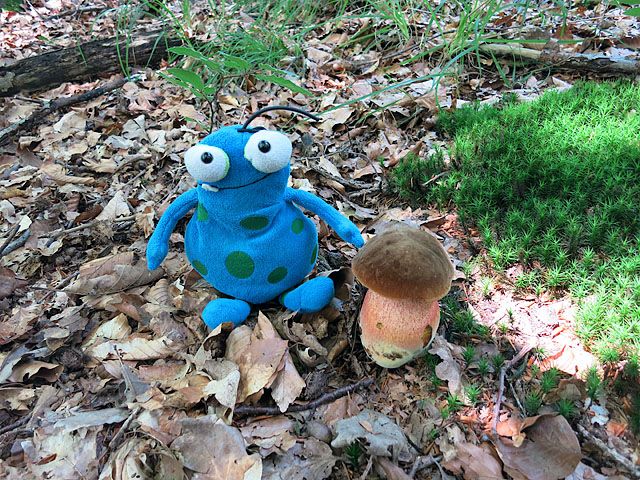 This plant is poisonous. The name is Belladonna. You get an intoxication by it.
And something really poisonous, too. You will die, if you eat a small piece of it.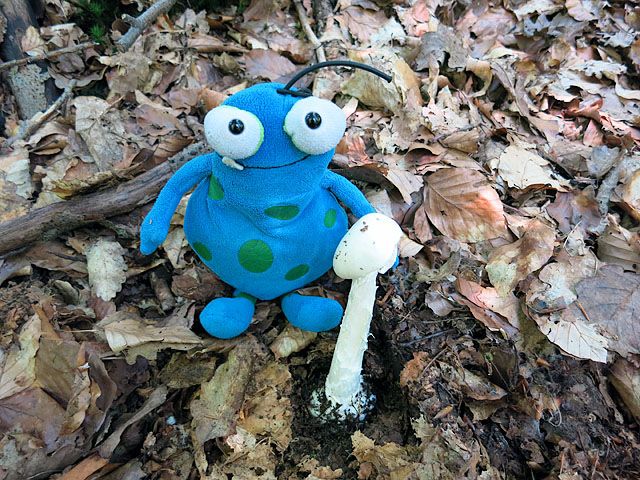 This was our dinner.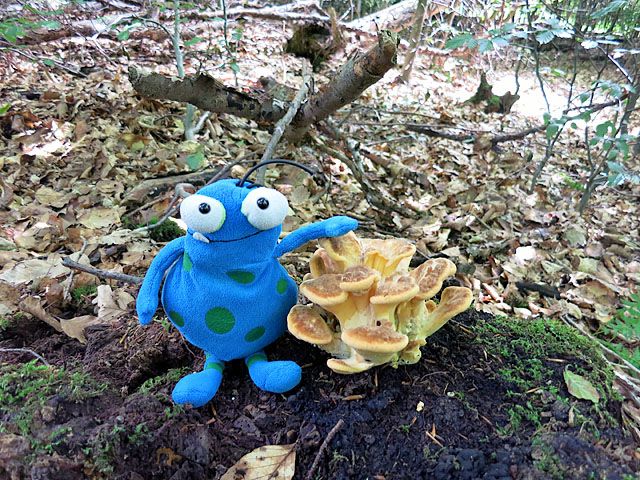 We found another poisonous mushroom. Many people are poisoned by it each year.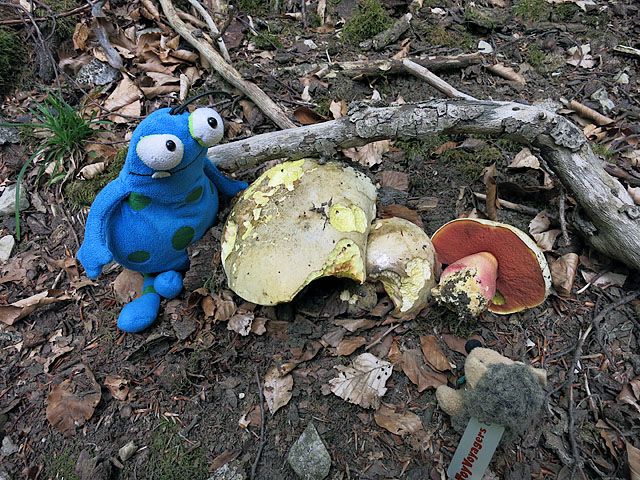 We smelt it. It stinks like carrion. Why do humans eat this?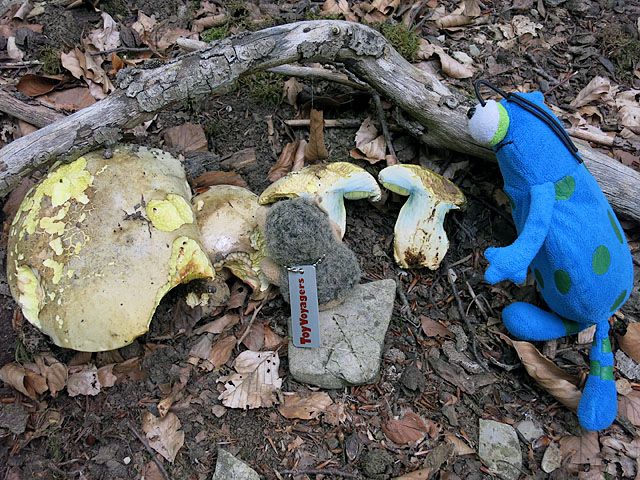 On our way back we saw something amazing.
These small caterpillars will become beautiful butterflies! Yours Murph
---
Hello, Today we took a long way. We didn't know this way – and started at this church.
We walked along an alley of lime trees.
Of course we found mushrooms. But the weather was too dry for many mushrooms.
There was even a hut for a rest.
We definitely needed a photo with this mountain. We felt like being on "Rügen".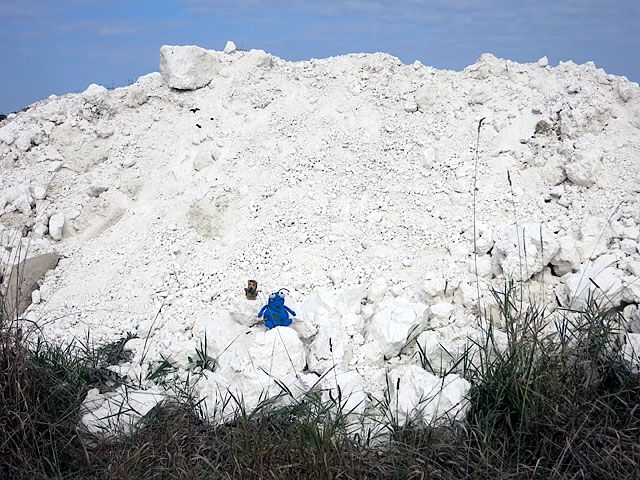 Then we took a rest…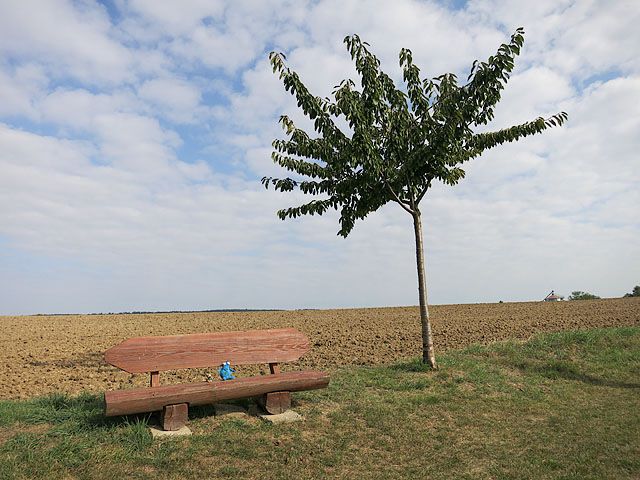 …and enjoyed this view.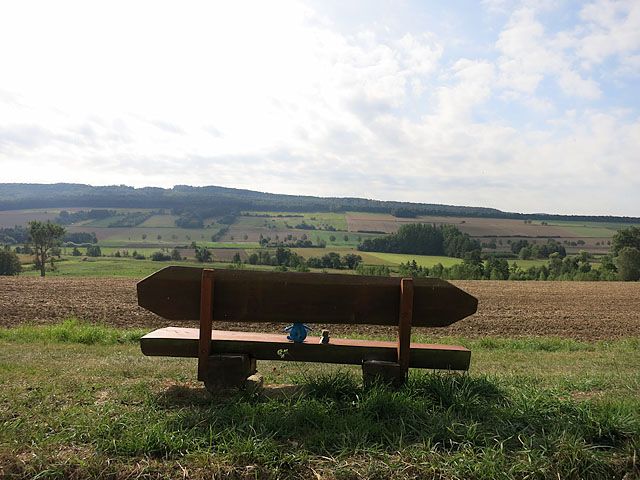 We liked the sheep.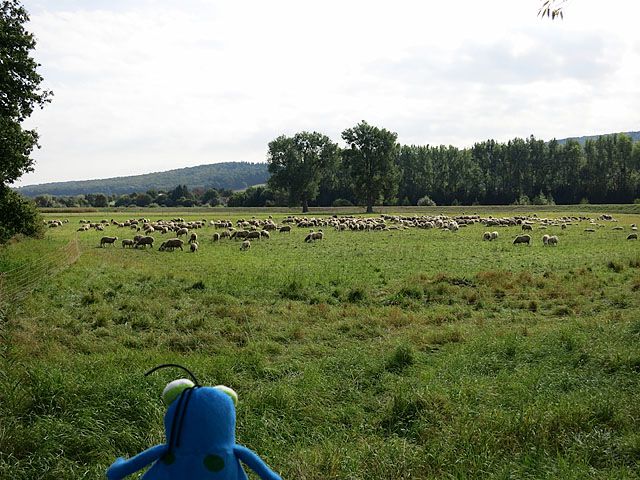 And we saw this fruit on many fields.
We walked back along this river.
It looked bad – even this river had not enough water.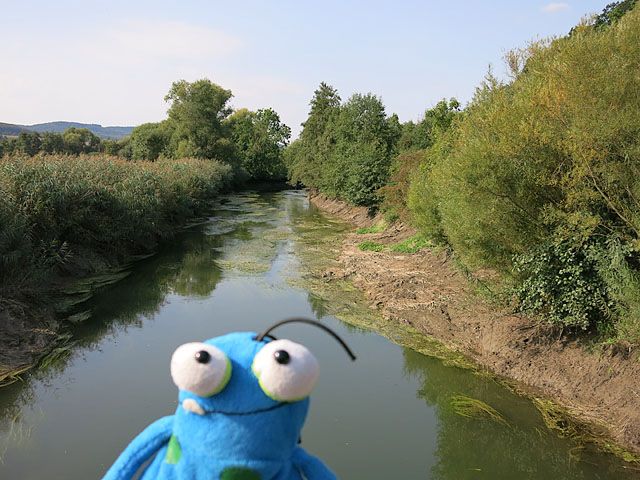 We were so sad. Normally this place was so beautiful. Water is running over the stones – and now?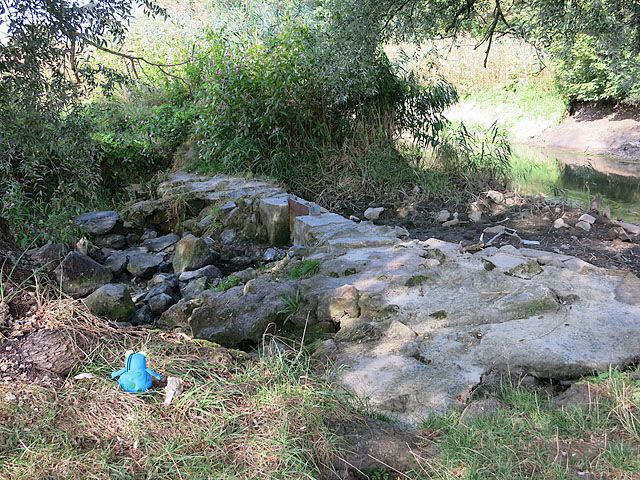 No wonder that we cannot find mushrooms in the forest.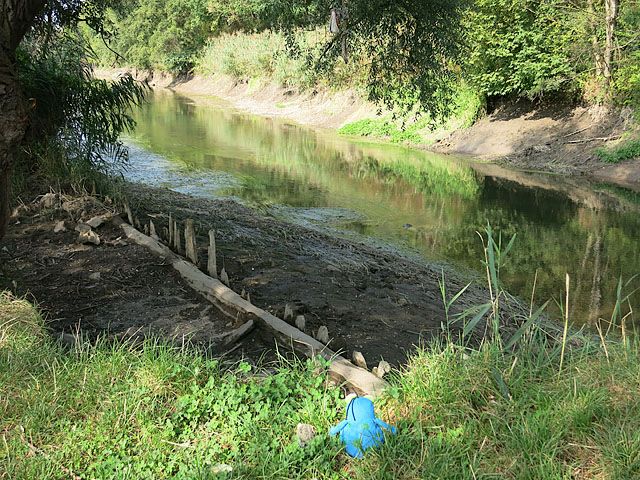 Over these stairs we went back to the church.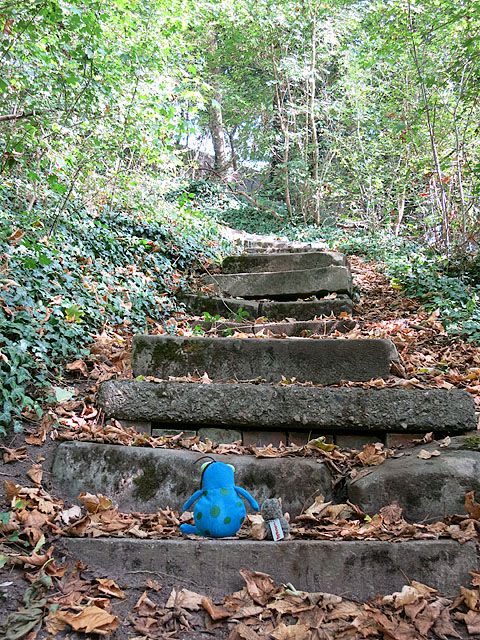 Until soon Murph
---