Hello, This looked exciting.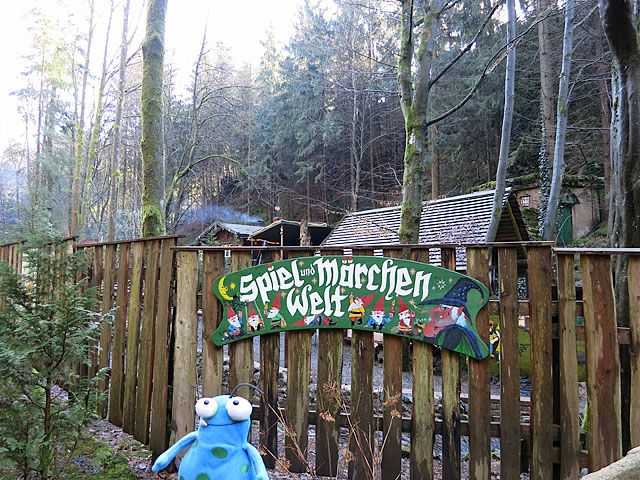 We wanted to have a closer look.
Behind the entrance we saw this buggy. It was so big!
The first fairy tale: "Snow White". Unfortunately you cannot recognize the images of the fairy tale on the photo.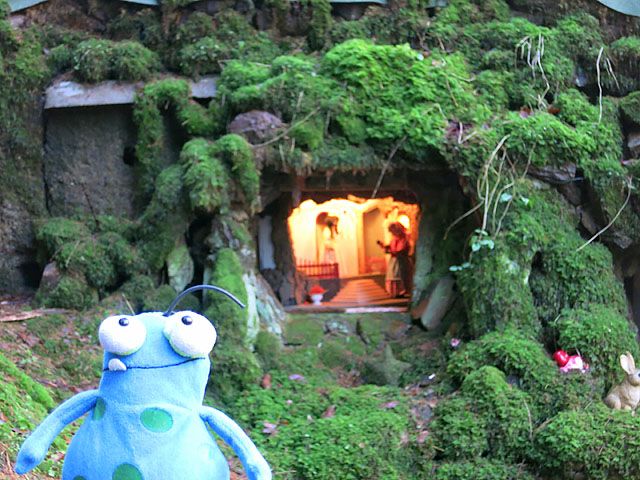 The area was very beautiful.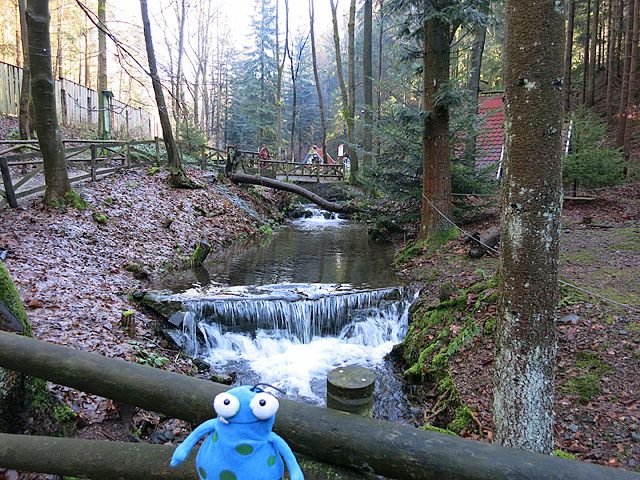 The fairy tale was shown in different scenes.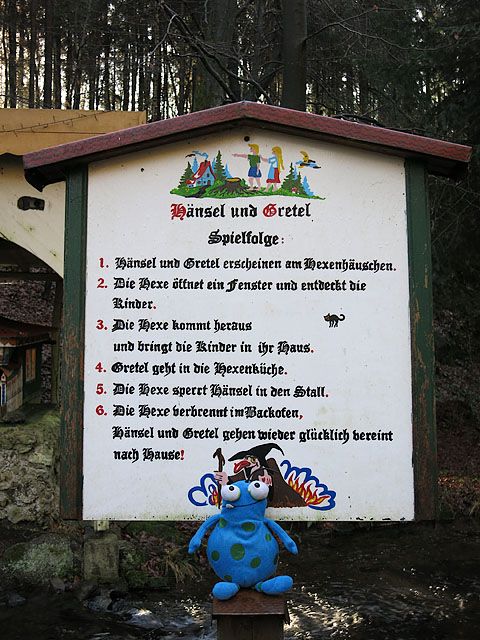 There were small figures in the houses. They played the scenes for us.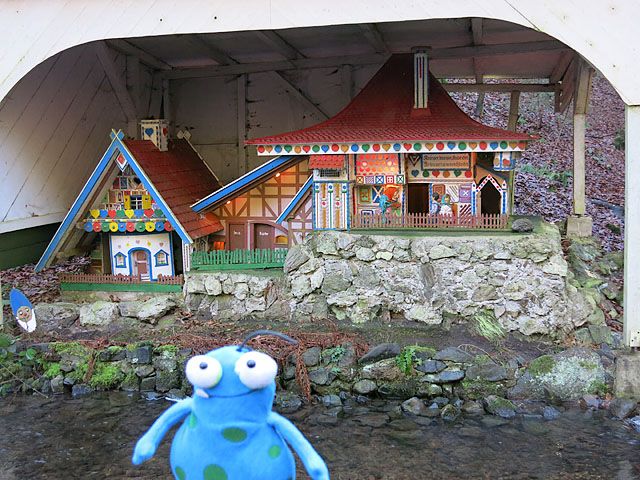 Let's see more.
The grandma of Little Red Riding Hood lived in this house.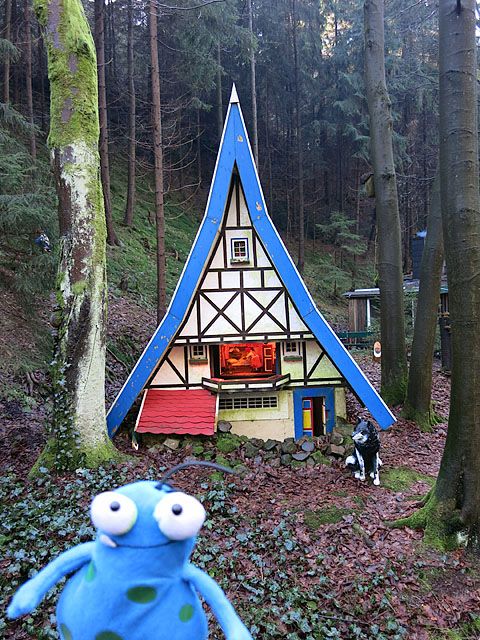 The 4 Bremen Town Musicians are 5 now…
This tool didn't belong to a fairy tale. Messages were send with it through the forest in the Past.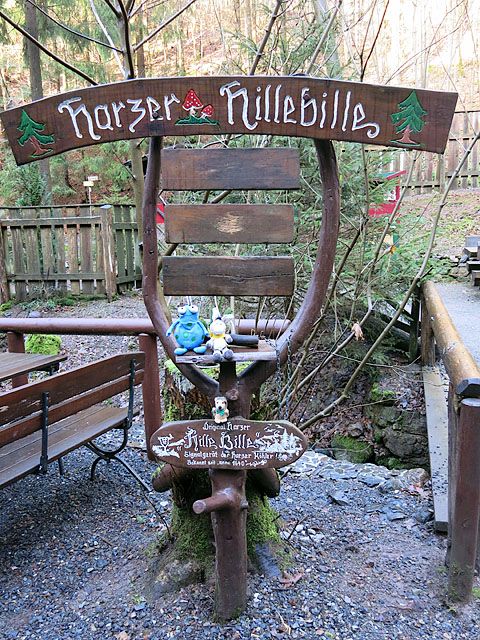 I wanted to stay in this beautiful mill. It was so beautiful!
On our way back we saw this drawing. Beautiful, wasn't it?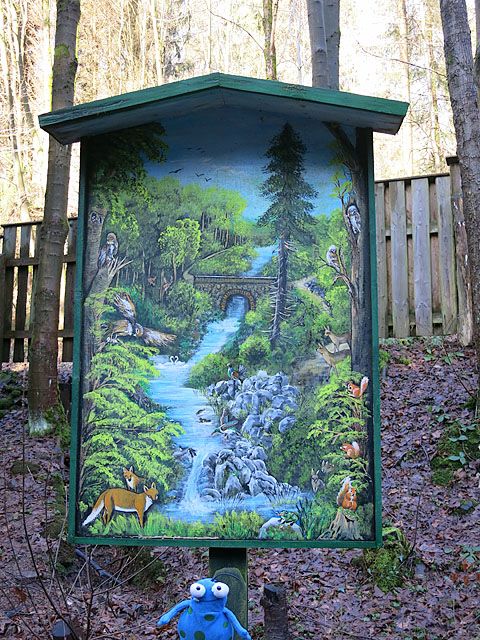 I wanted to take these funny guys with me, but they were too heavy.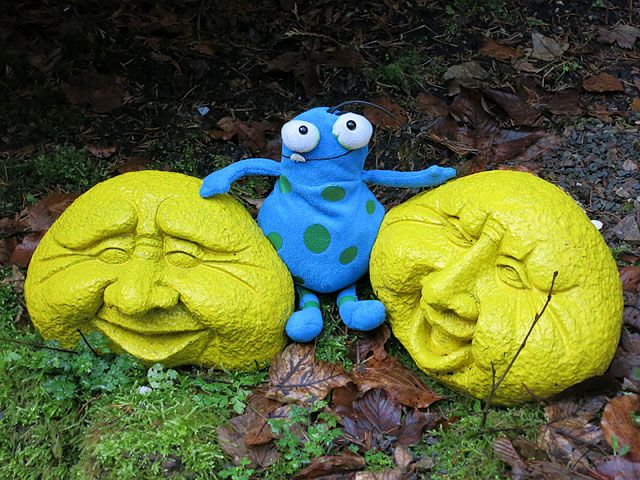 What a wonderful trip! Yours Murph
---
Hello, today I visited Hildesheim.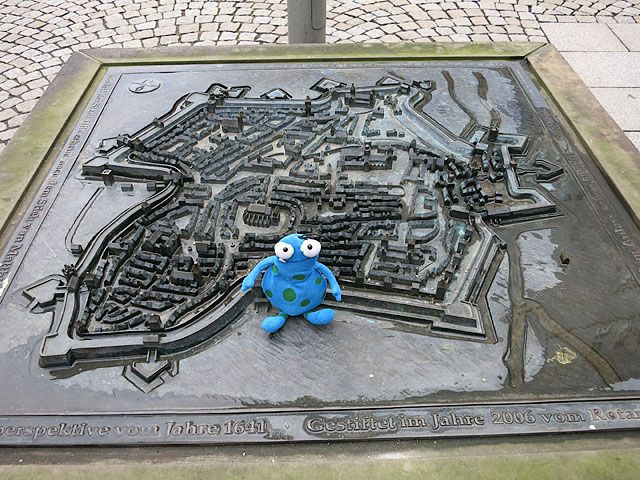 The first stop was the market place with many nice old houses.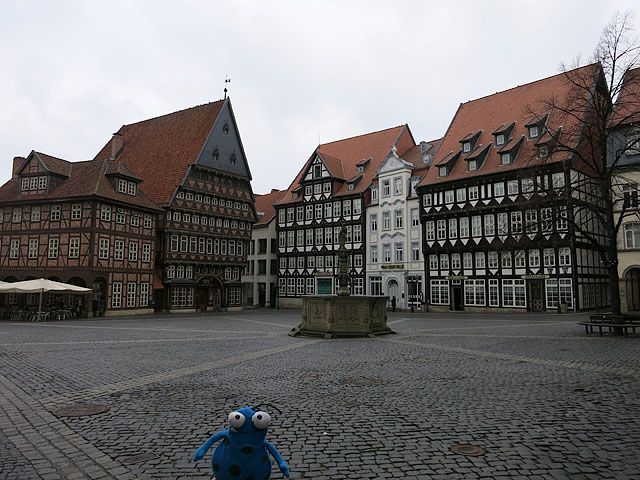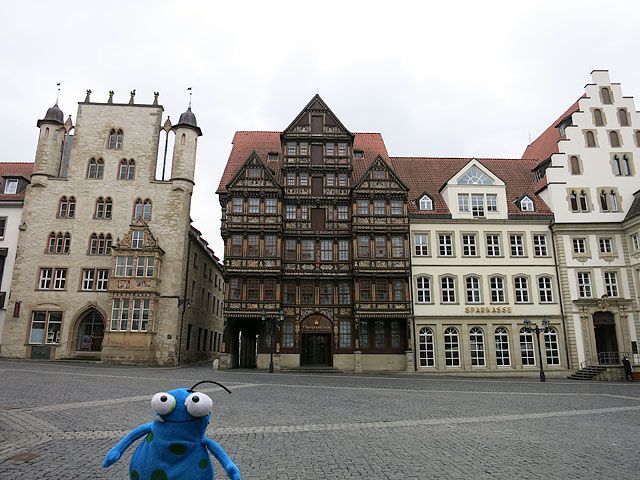 The town hall of Hildesheim
This is the "Knochenhaueramtshaus" – a really famous building.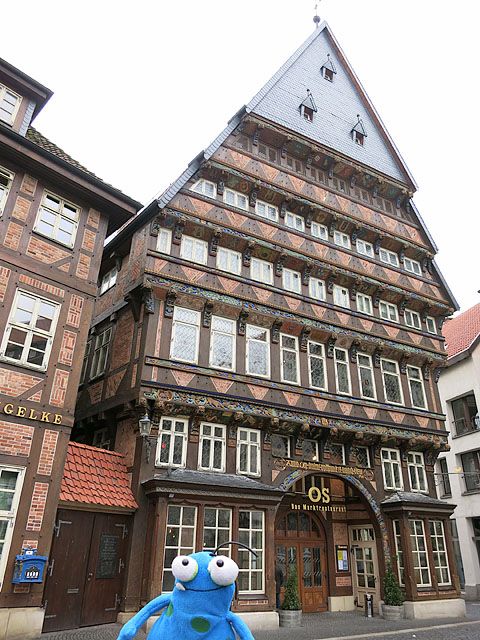 What a nice mailbox…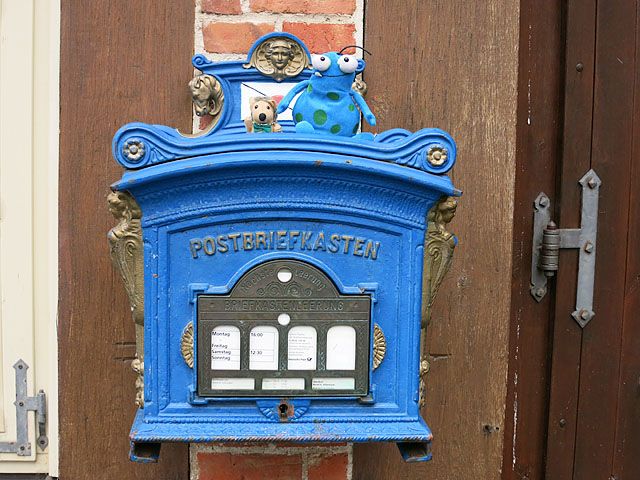 The Michaeliskirche is really big church in Hildesheim.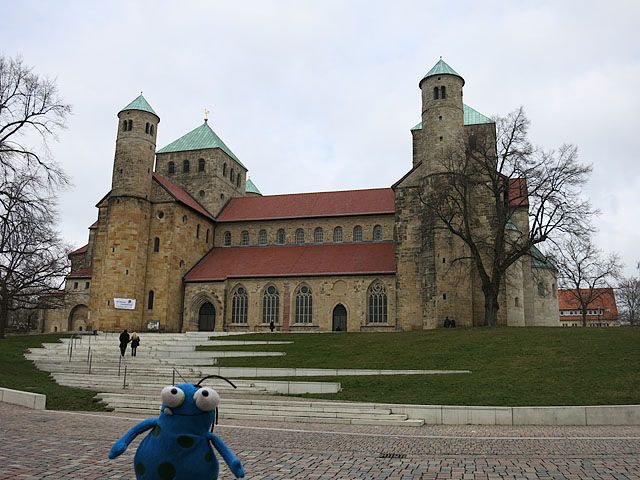 This is a model of the church.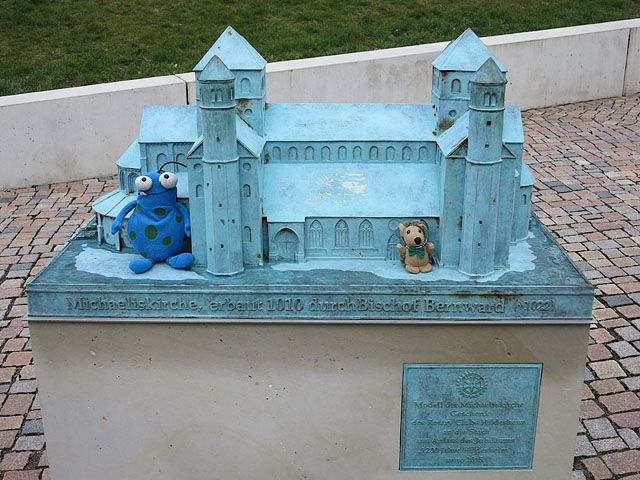 We found this house. It was rebuilding a few years ago. We didn't like the location – it does not fit in this place.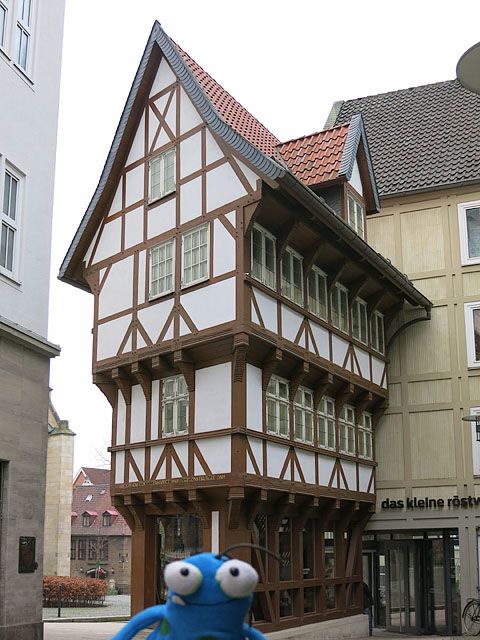 But we like the name. Zuckerhut This was the first part of Hildesheim… Yours Murph
---
Hello, … Part 2 of Hildesheim. We went to the "Huckup". Can you see the little guy on the big man? This is a small kobold – he jumps onto the back of thieves and gives them a guilty conscience. Really interesting.
Why lives a Hindu God here in Hildesheim?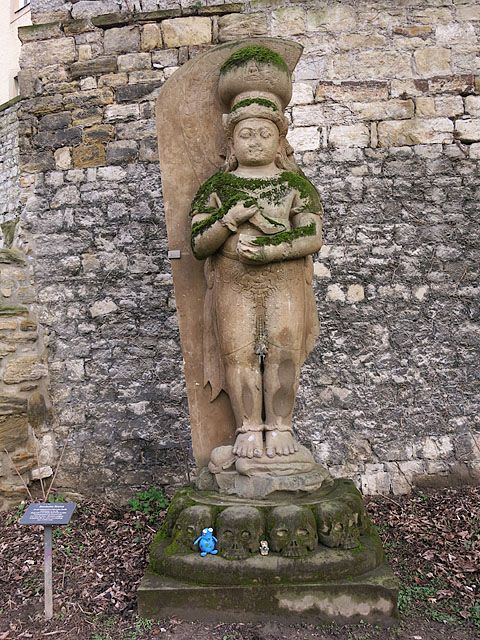 We don't know – but his name is Shiva. He is a little bit spooky.
This was a Monument for a destroyed synagoge.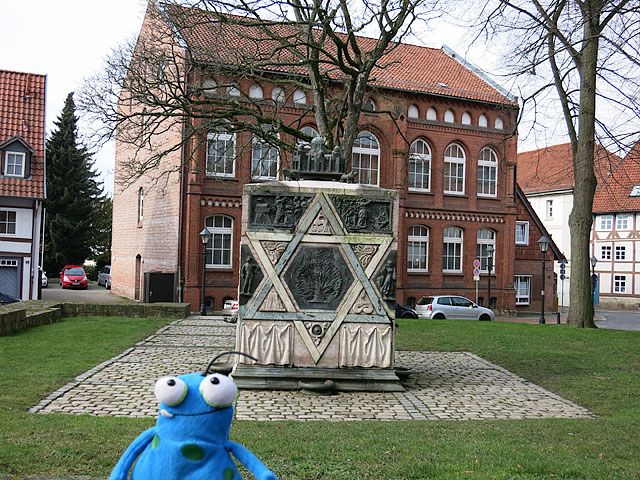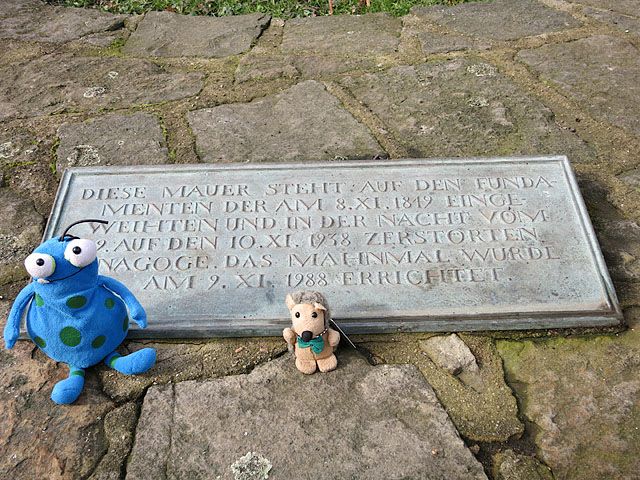 The "Kehrwiederturm" is the last tower of the old city wall.
In front of a church we found this fountain.
And some work of art?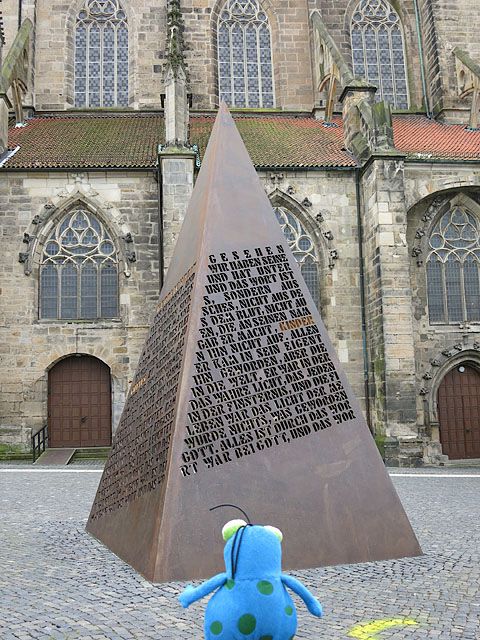 On the way back we saw this car there – I would have loved to drive in it.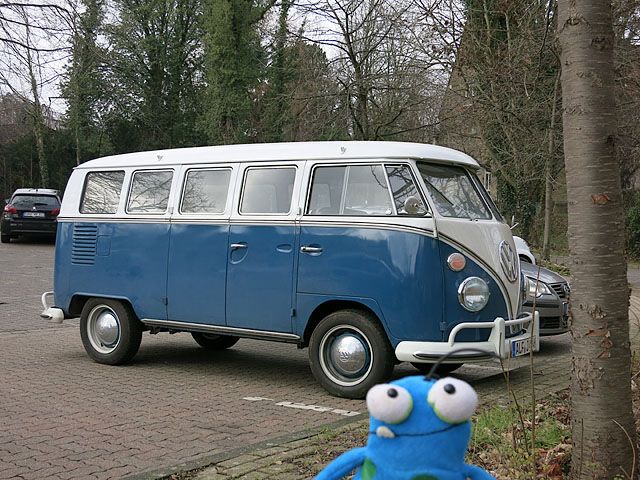 Greetings Murph
---
Hello, Today it was cold again, but we wanted to leave the house. We went to Seesen. It is a city with many windows. You can see the famous places of the city when you look through the windows. We saw the Castle Sehusa through the first window.
Then we met this nice guy. It is Wilhelm Busch – he wrote many famous stories.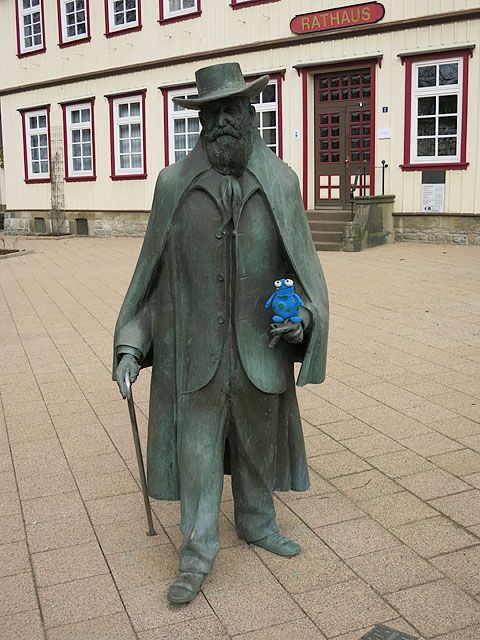 All over the city you meet these funny boys. Their names are Max and Moritz.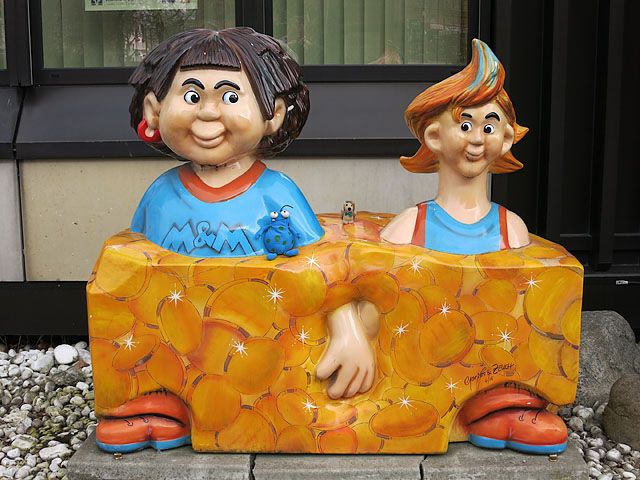 Through this window you see an old courtyard.
We found an English telephone box – in Germany.
Here you see the church of Seesen.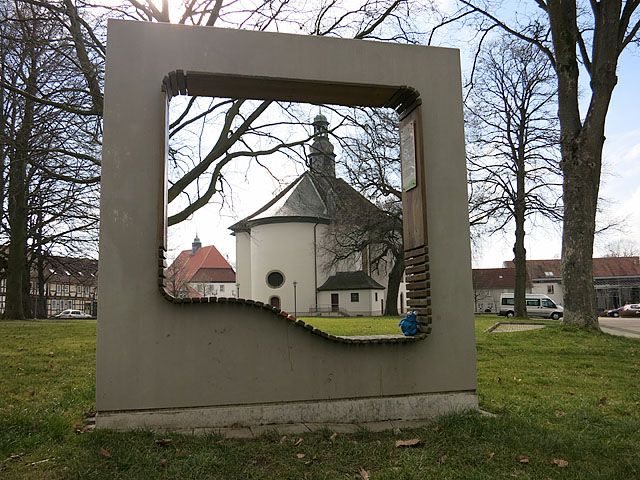 Look – Max and Moritz from the back side. .
We found this little lake. The water wasn't too cold for the ducks anymore.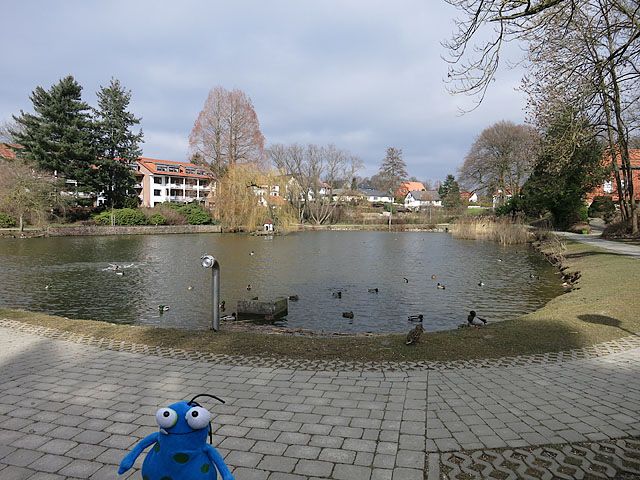 This museum was really beautiful, wasn't it?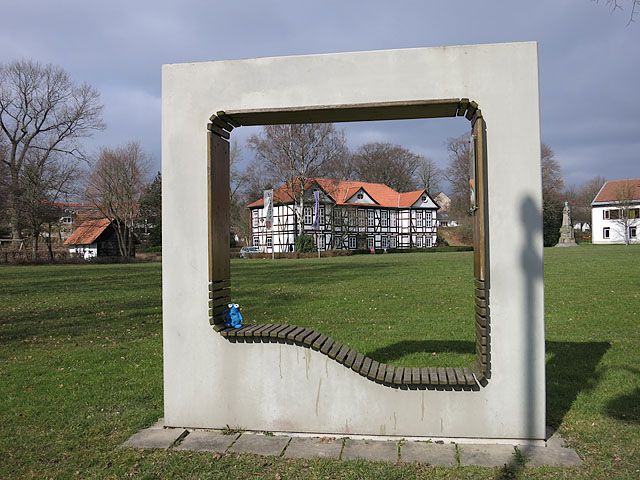 I loved Max and Moritz as Rockers most.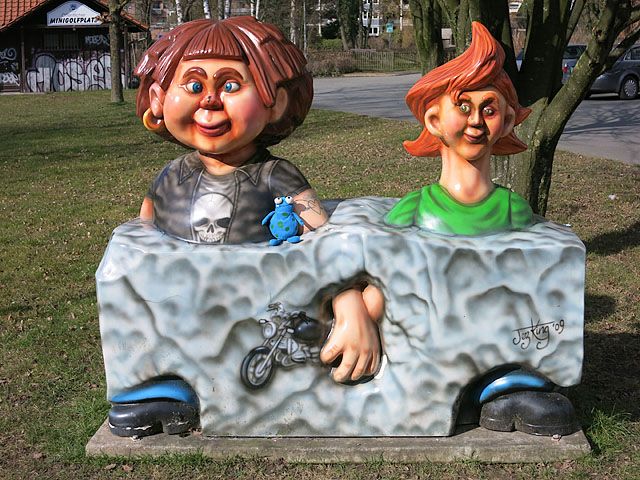 Seesen is a really beautiful city. Until soon Murph
---
Hello, Today we visited Goslar. The "Kaiserpfalz" is a famous building.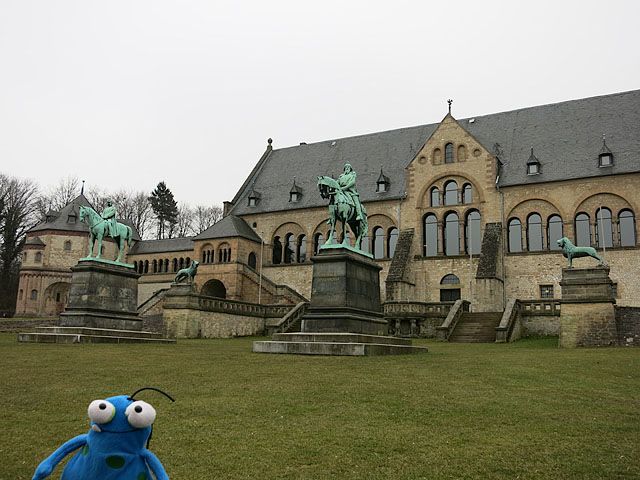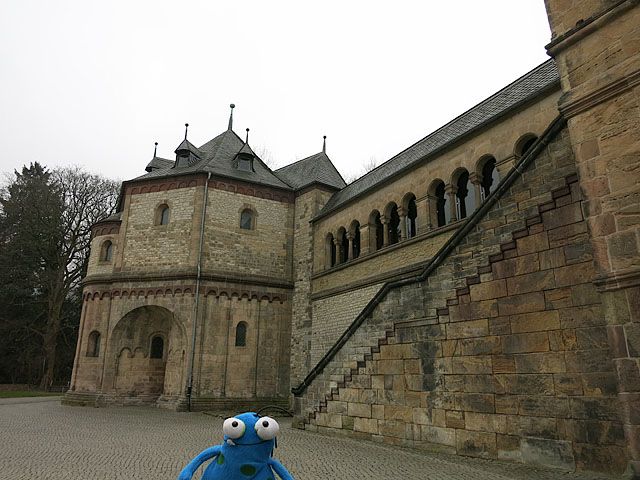 This monument is a memory for the prisoners of the World Wars.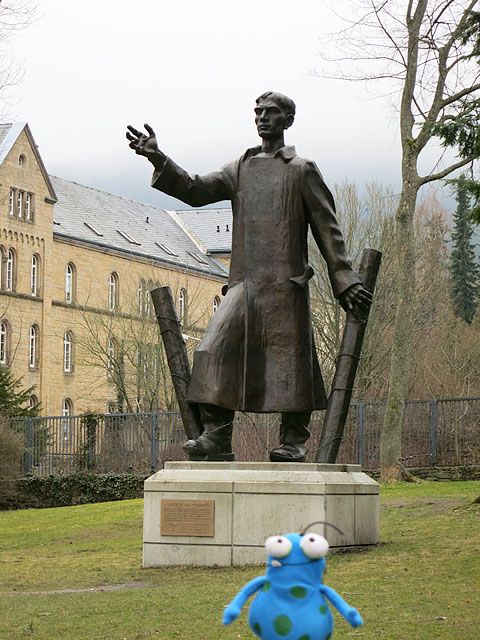 We found a beautiful waterwheel on a small river.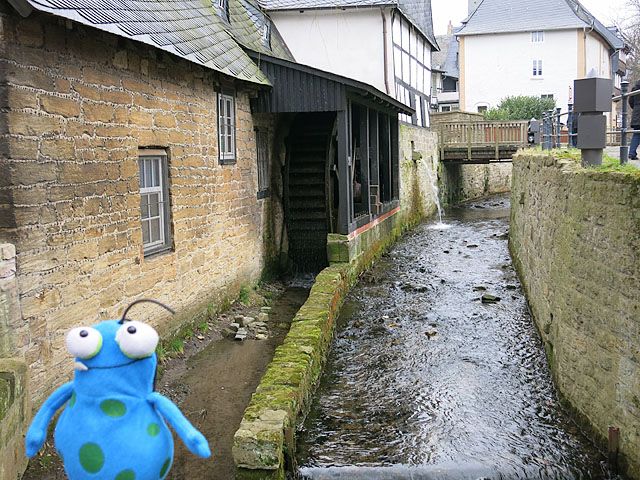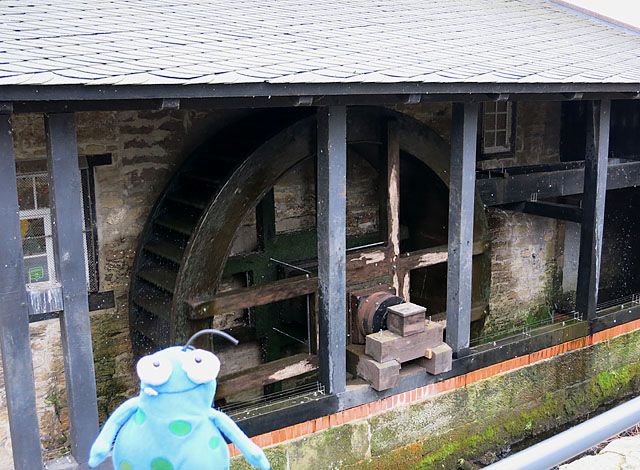 These armchairs were so funny.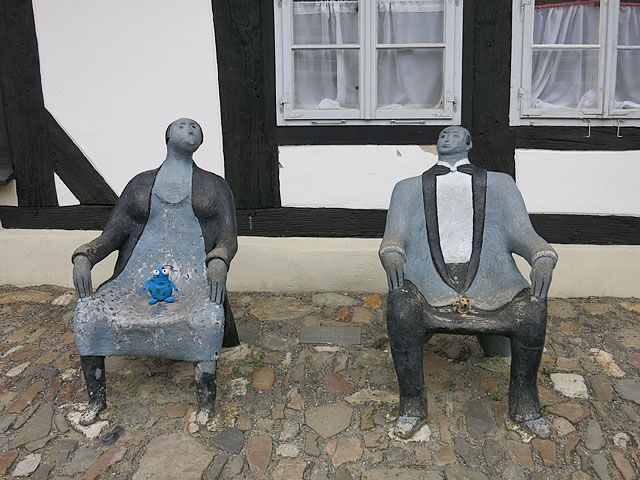 There were many beautiful buildings in Goslar.
Should this be art?
I think that this hotel is very expensive.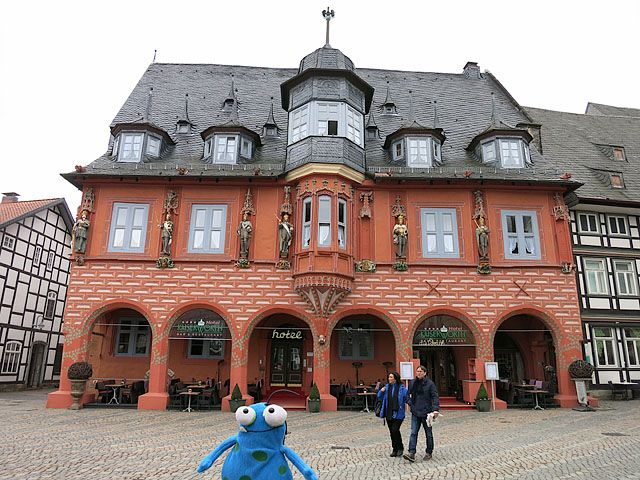 The fountain was on the marketplace.
There were timbered houses in Goslar.
Surely this was the city gate.
Goslar is a beautiful city! Yours Murph
---
Hello, Today we took a trip to Einbeck.
The town wall was very impressive.
We saw many half-timbered houses.
Look, this house seemed to fall soon.
The town hall of Einbeck…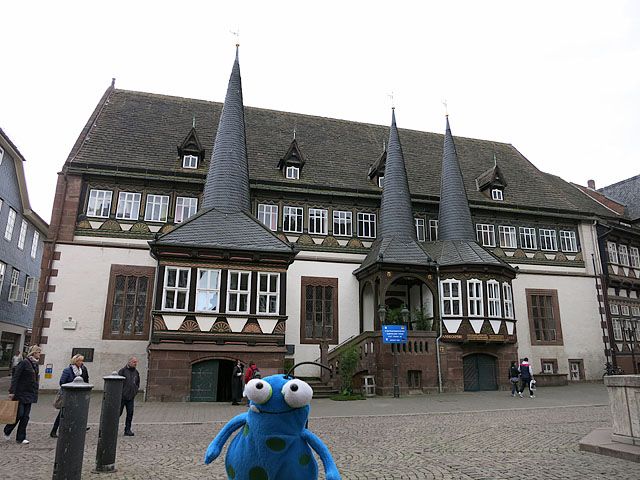 … and a part of the market place.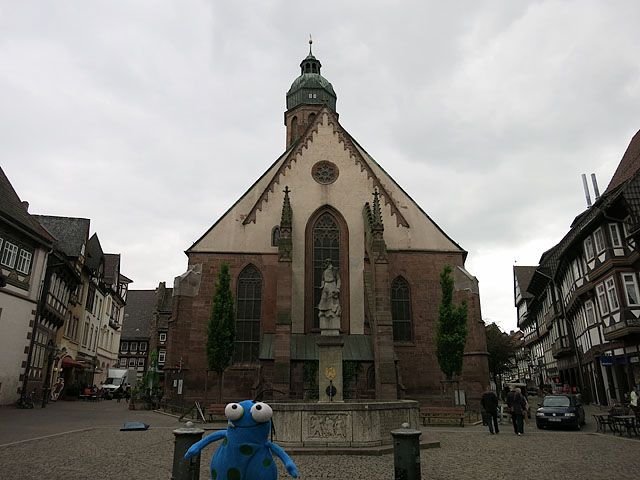 This house had beautiful woodcarvings.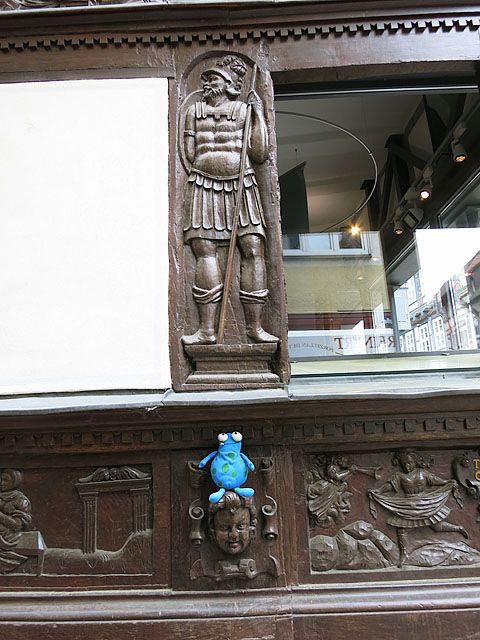 Unfortunately the weather was bad. Otherwise we would had a break next to this lake.
We saw a lot of vintage cars.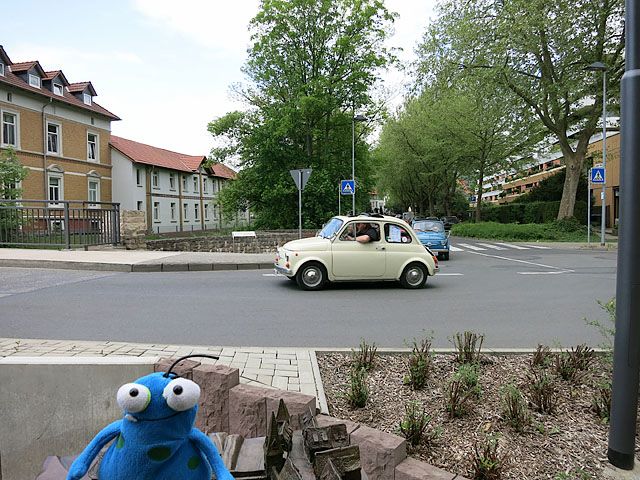 Where did they drive? We followed the cars and had a look. Murph
---
Hello, This was the destination of the vintage cars.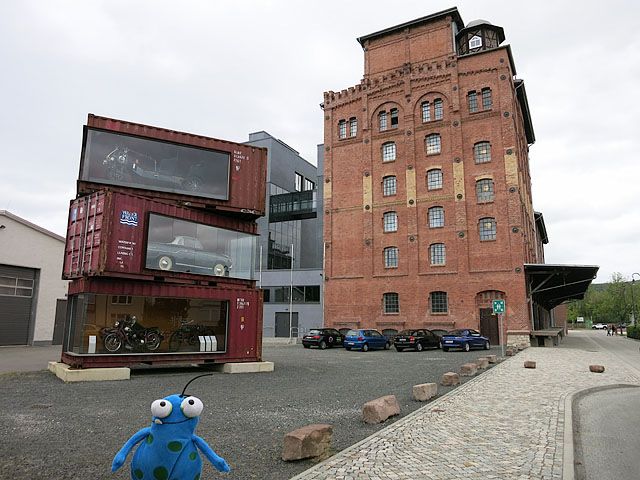 We went into the museum.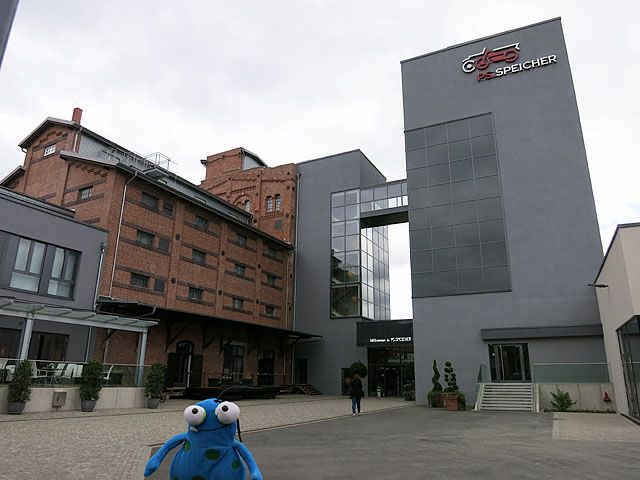 There were many motorbikes in the museum.
And funny old cars: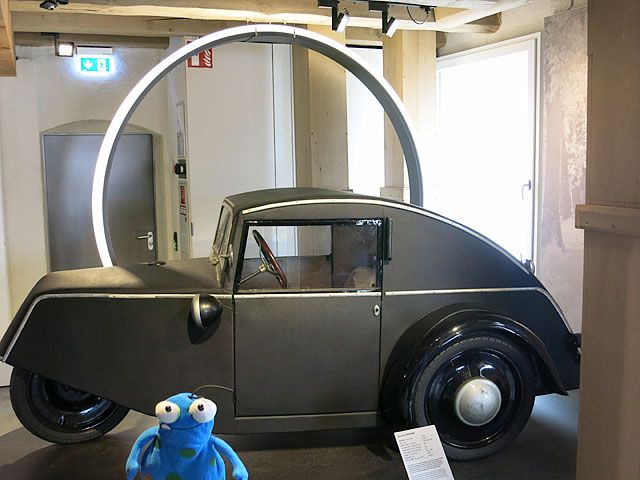 I loved this car. It was run with wood.
Weren't they cute?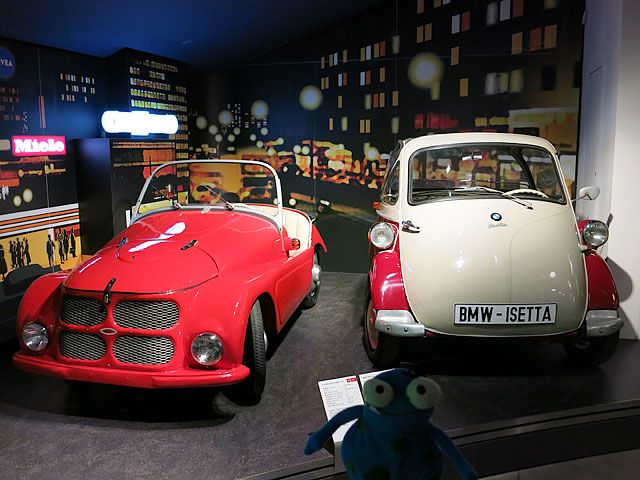 It looked great!
There was a special exhibition about motor sports.
I saw this car many times in the television.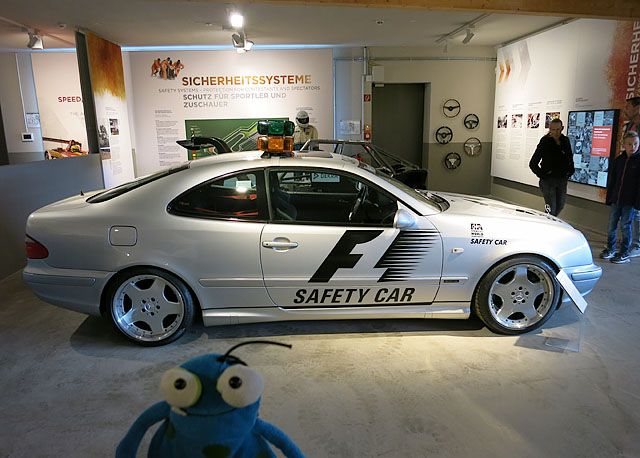 Old and new racing cars.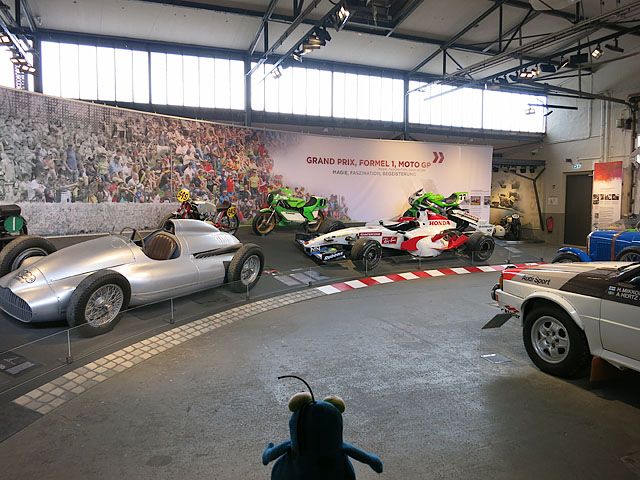 The man in red is very famous in Germany.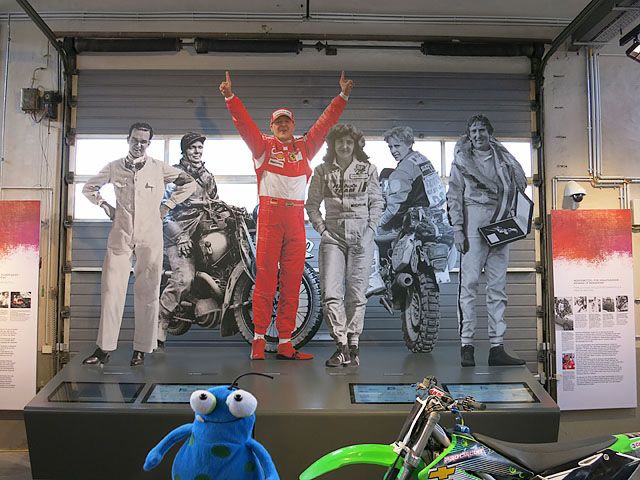 And now the car of my dreams. I would love to drive it!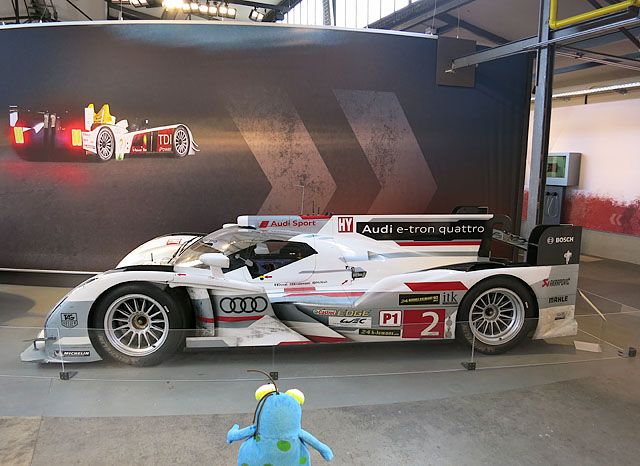 It was a great trip.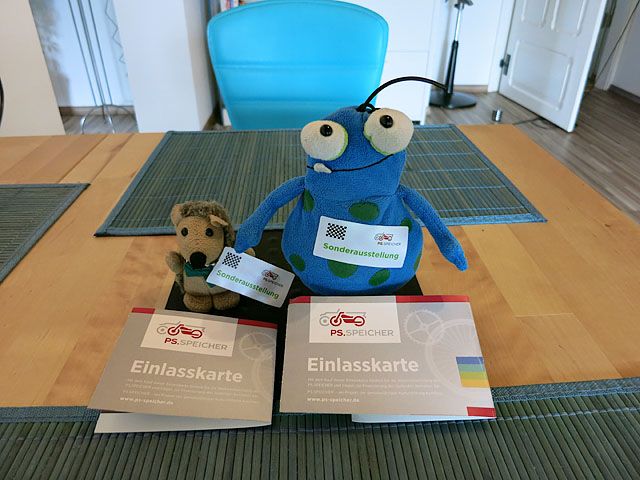 Greetings Murph
---
Hello, We went to the airport of Hildesheim and saw the "HotWheelz"…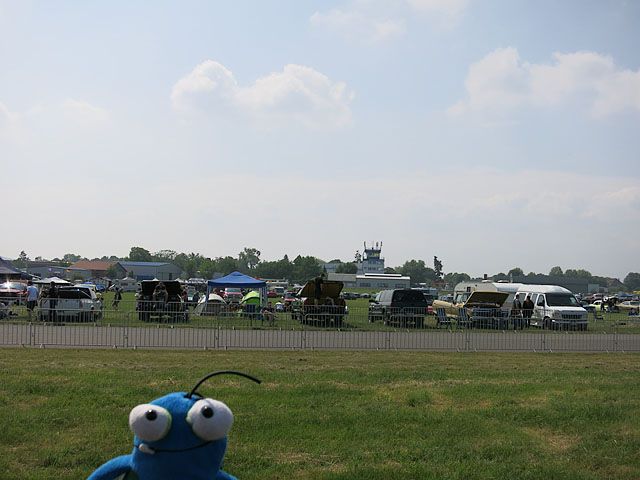 There were car races on the runway about quarter of a mile. The cars had a speed of 250-300 km/h at the end.
The cars didn't look that fast.
But first we wanted to have a closer look at the cars.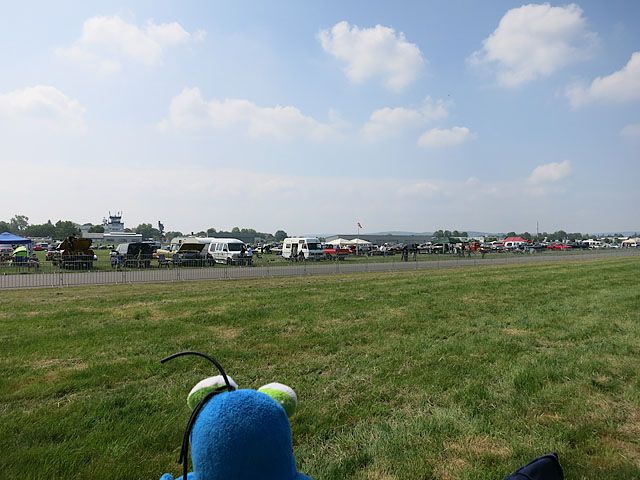 The vintage cars looked great.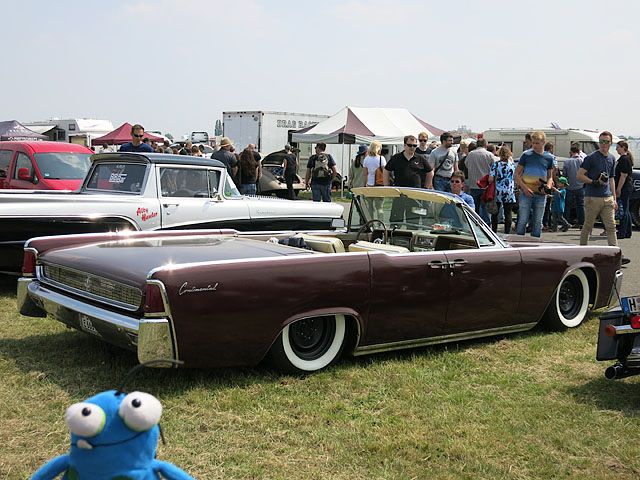 This was the best of all.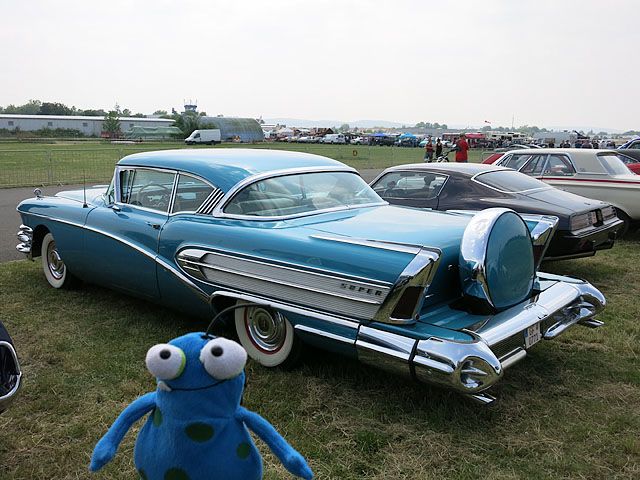 Look at the engines!
Didn't look this car great?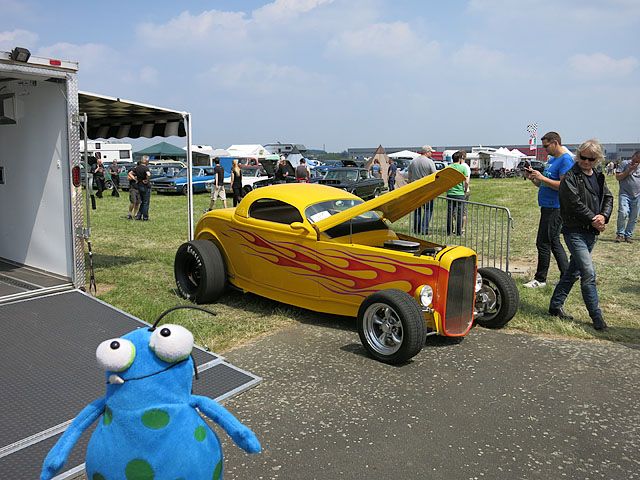 This was my famous car. I want to drive a race against Pieksi next year.
The car of Pieksi is nice, too. But he won't win.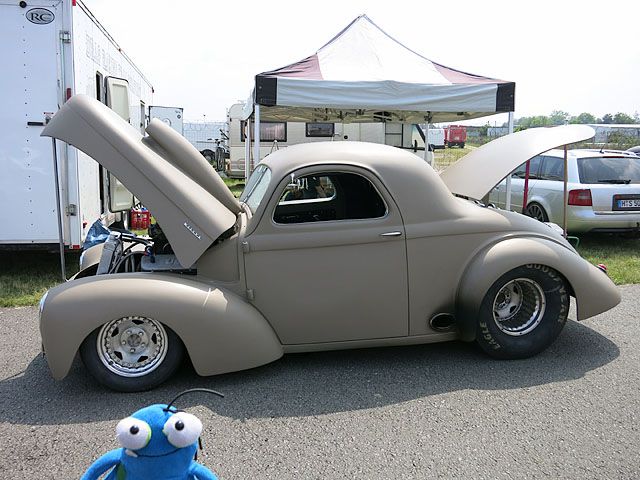 We had to go to the race track – the races will start soon.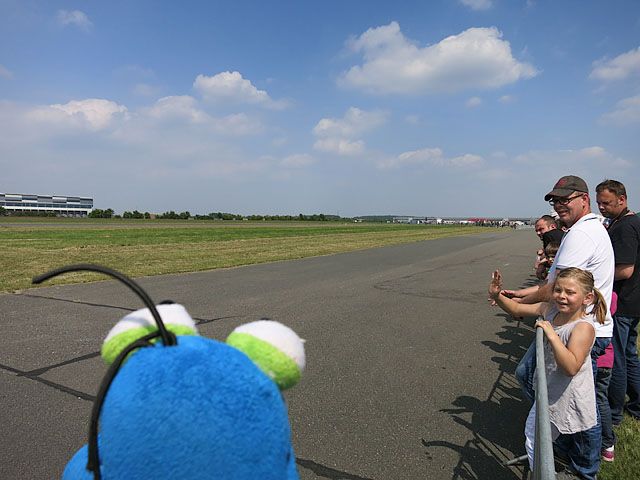 Wow, they were so fast!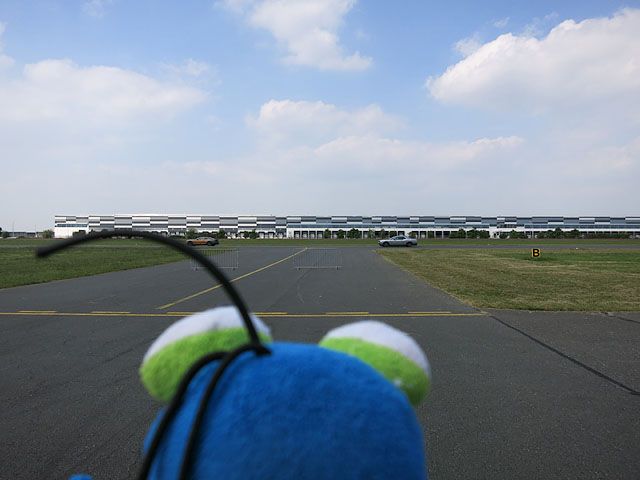 HoBi was too slow and we didn't get nice photos.
Nevertheless it was an exciting experience. Yours Murph
---
Hello, Today Germany played at the EM! We decorated everything.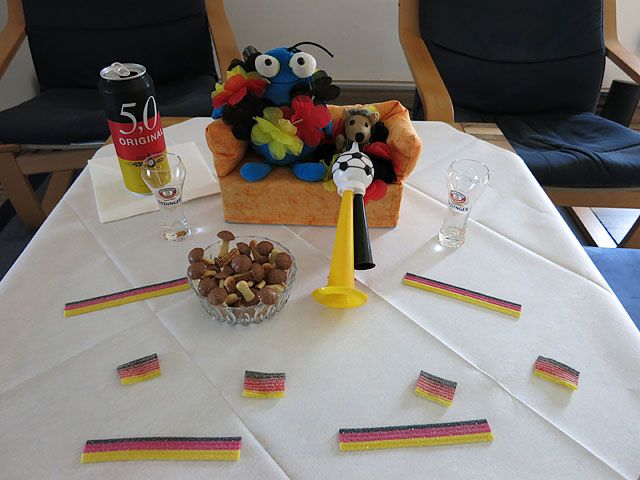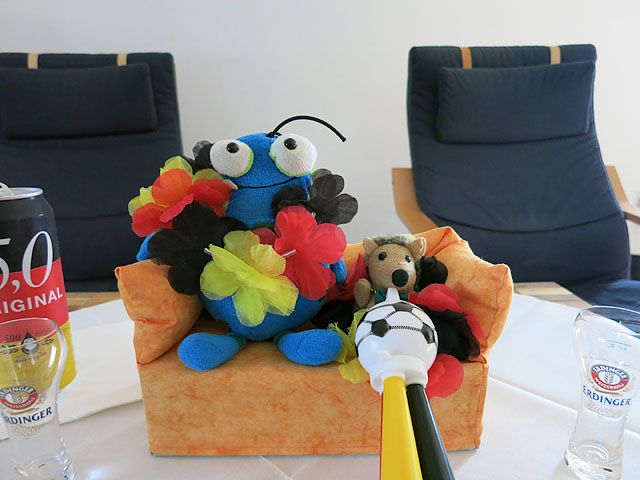 It started!
Quick! We had to fill beer into the glasses…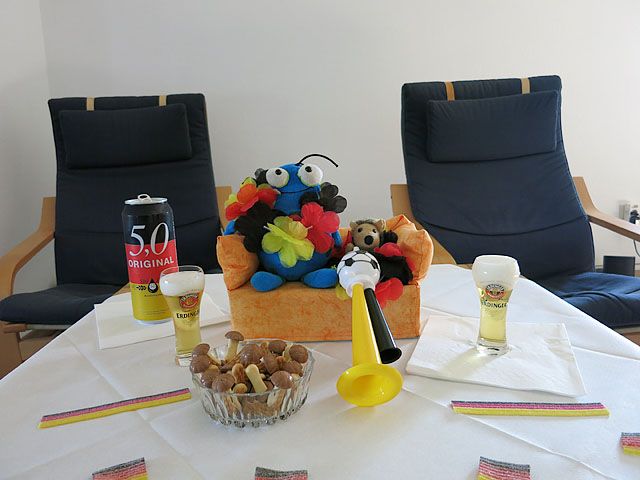 It was so exciting!
We won!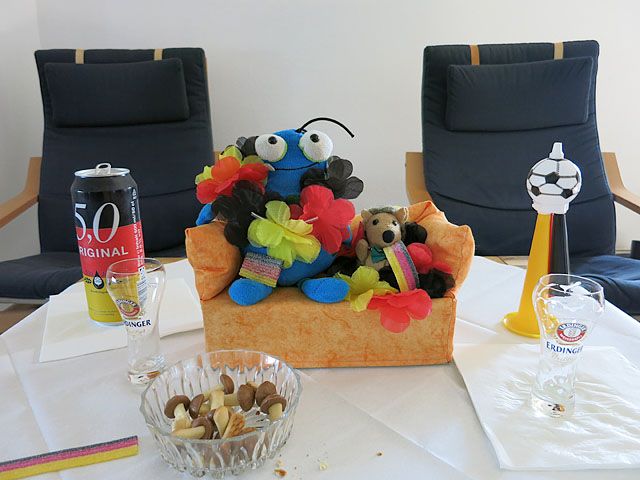 It was a great evening!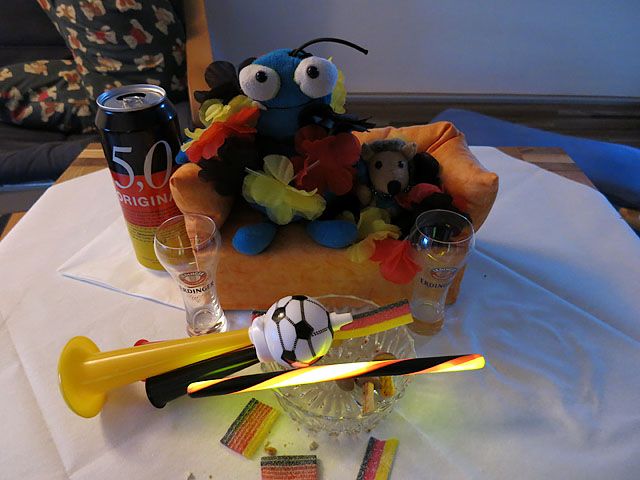 But now we are so tired!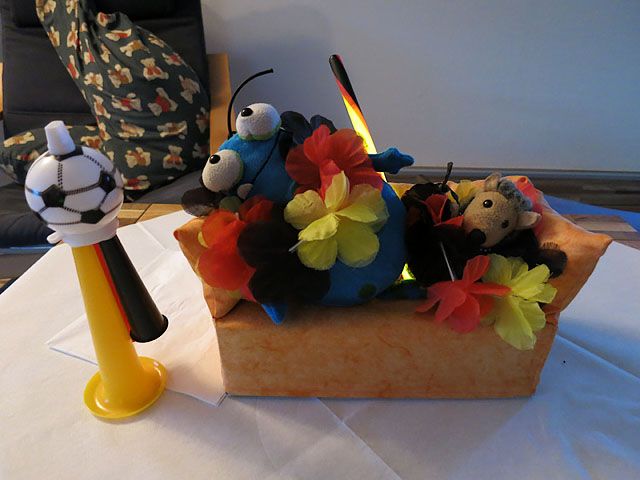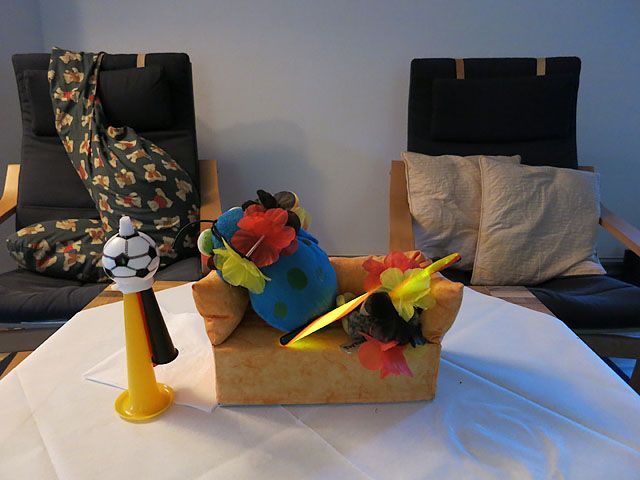 Good night!
---
Hello, Why did a tractor hang on a crane?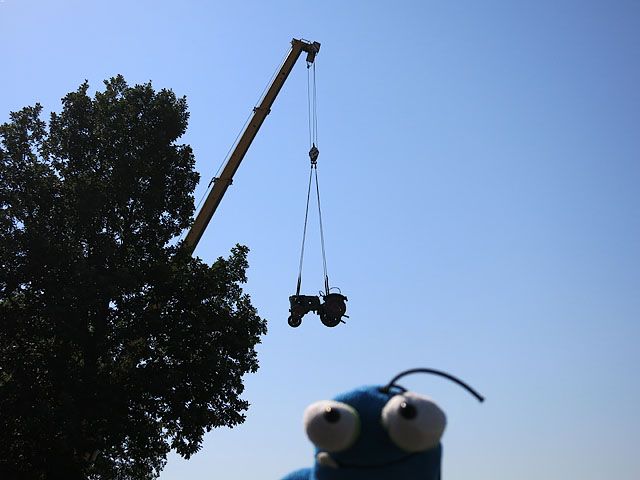 Of course we had to look. It was a meeting for old tractors.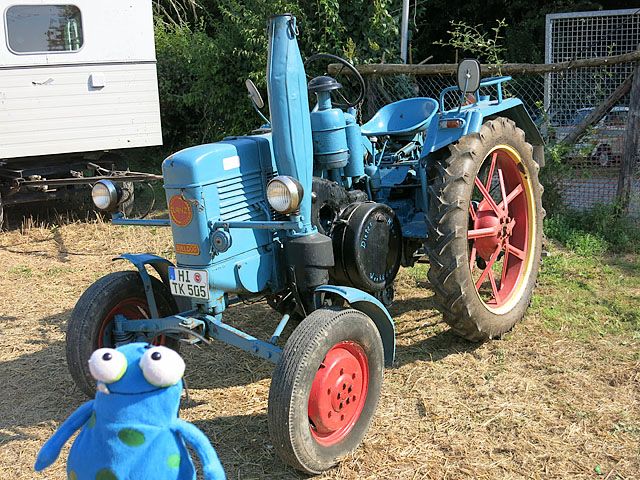 There were other machines out of the past, too.
This wagon looked great.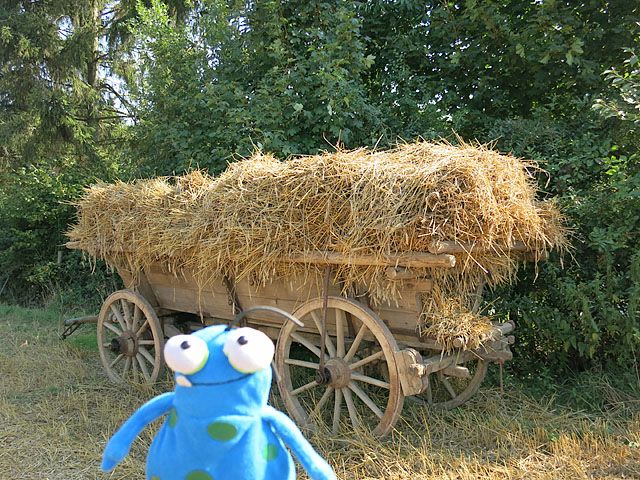 A man showed how they sawed timber in the past.
An old harvester.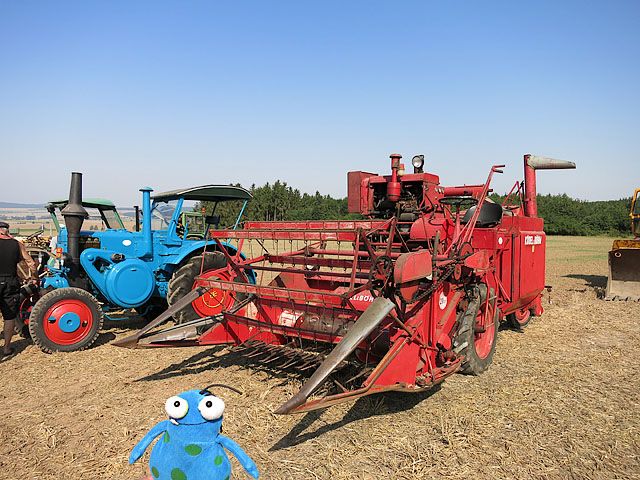 This machine was very old.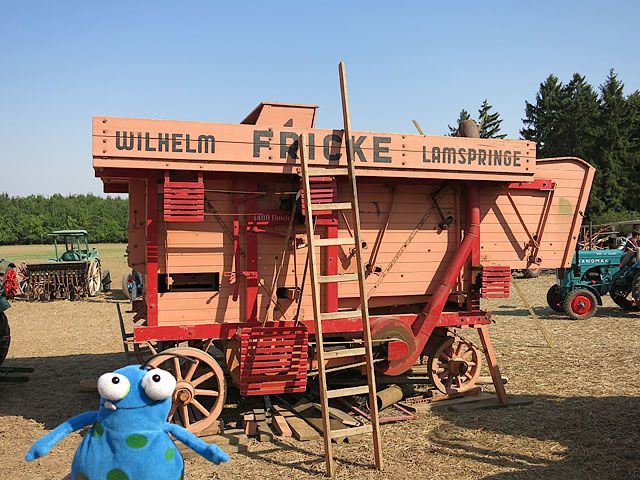 I liked this tractor most. With gold on it!
There were some old cars, too. This one was great – with a small trailer…
A really old fire service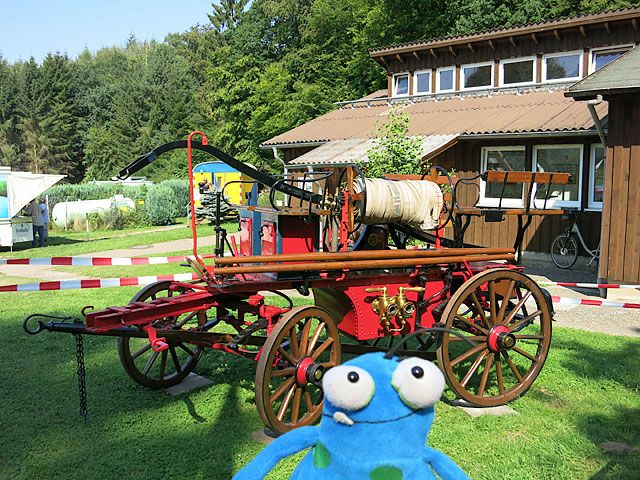 But I like this car most – it remembered me on "HotWheelz".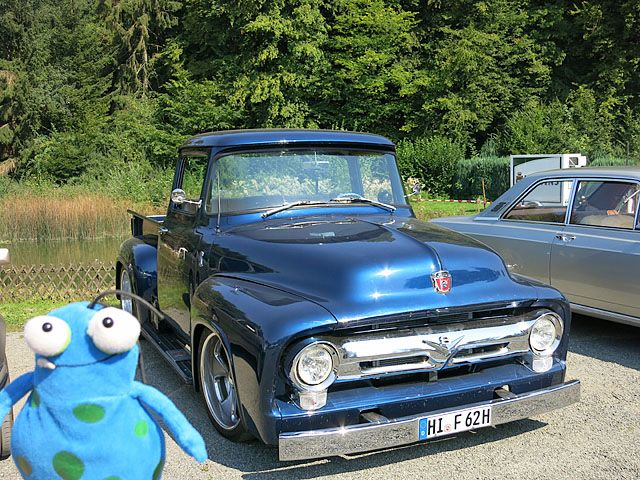 Greetings Murph
---
Hello, We were on the airfield again. We wanted to see races of old cars and motorbikes. We had a great place on the grandstand.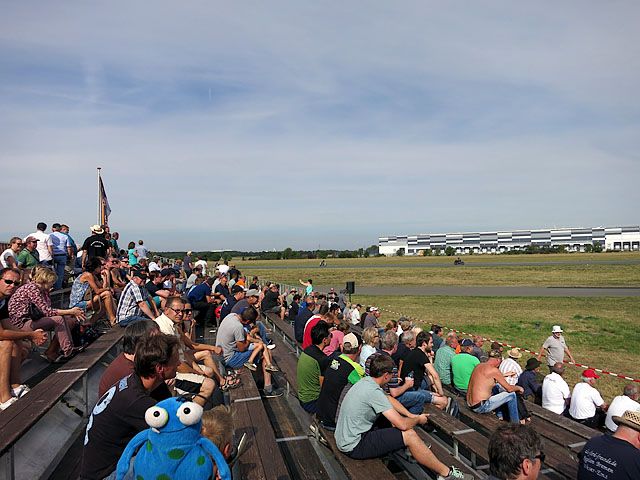 The motorbikes were very fast.
Then the race was over.
We walked about the terrain. There were many vintage cars. This car was really great!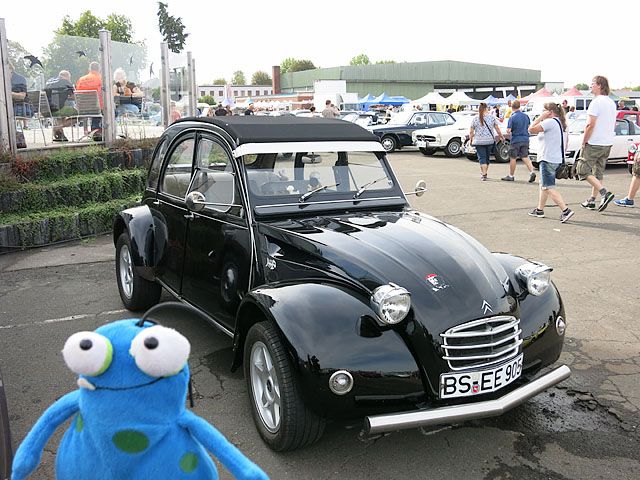 And I really liked these two cars – with a lot of place for many TVs…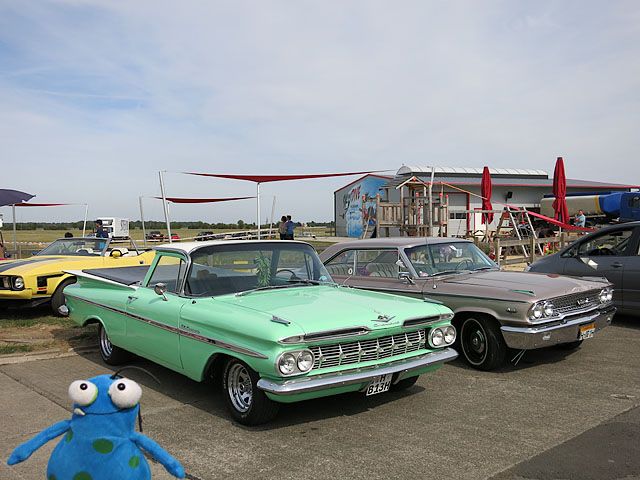 This "Ente" was rebuilt into an "Pick-up". I could carry a lot of mushrooms with it.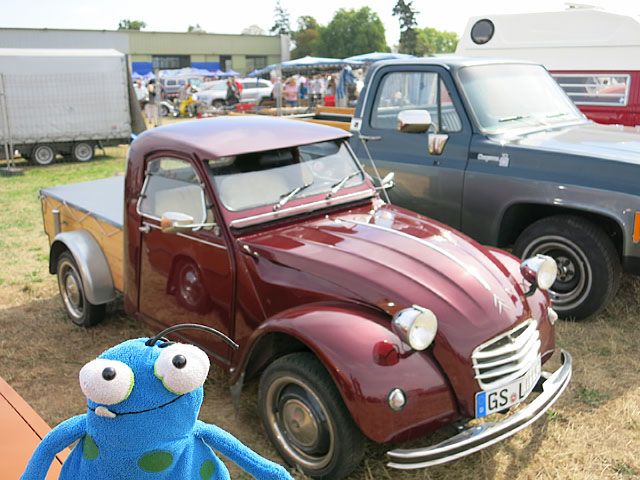 But this racecar was the coolest car of all. I absolutely wanted to have it. Didn't is look wonderful?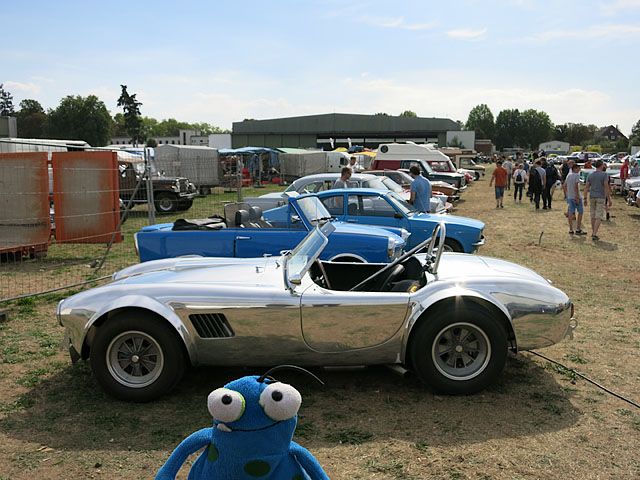 We wanted to see this race – with so many vintage cars.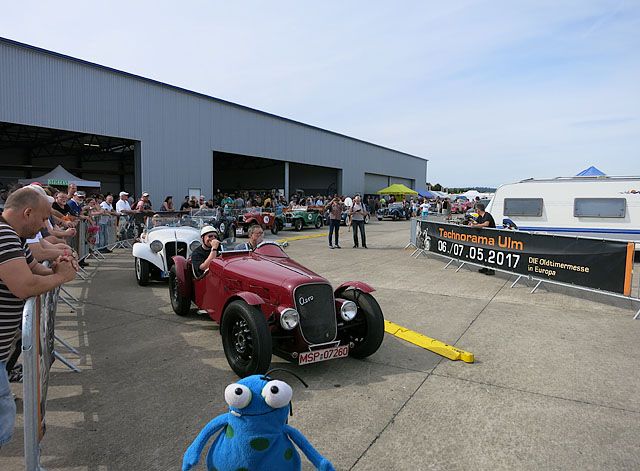 There wasn't a lot of action on the track – but it didn't matter.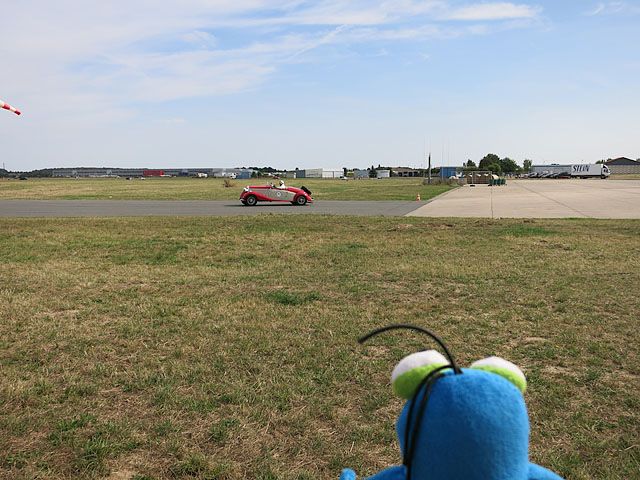 There were so many great cars!
We saw these cars driving, but we hadn't been on the grandstand at that moment.
What a noise – we had to go to the start. They were very loud.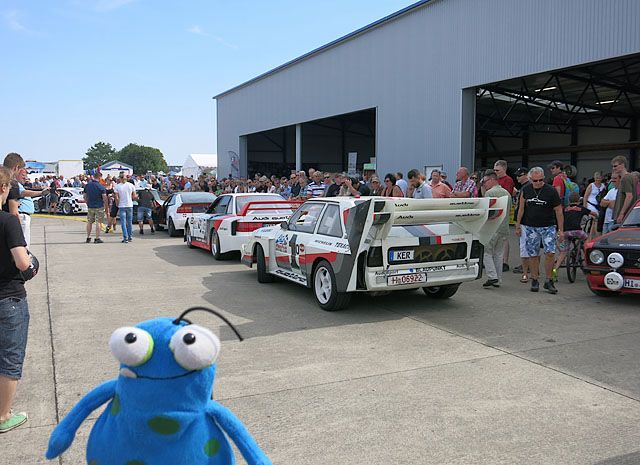 On the way to our car we saw the vintage cars again.
What an exciting day! Murph
---
Hello, We have a problem. Freya is sleeping for a very long time – just like "Sleeping Beauty".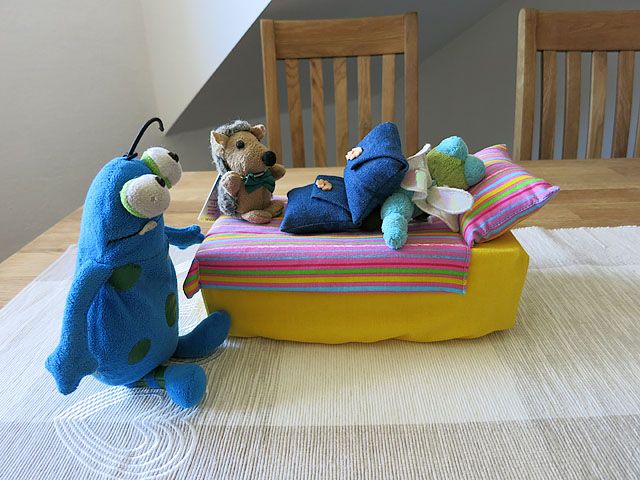 She didn't wake up. But we need her. What can we do?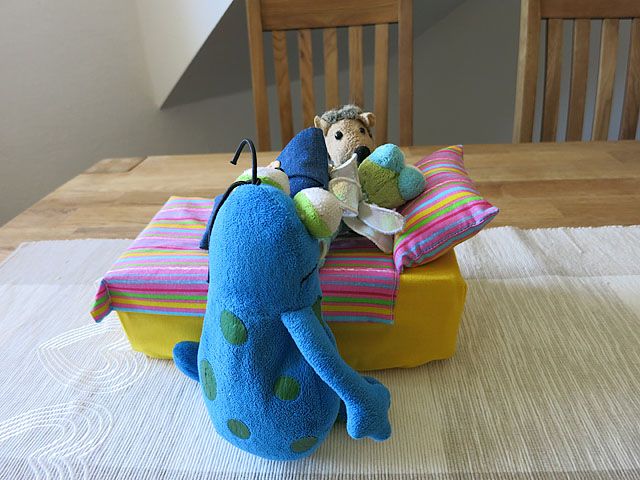 We had an idea – maybe it will help?
It comes out – she is awake again. So we can start my birthday party.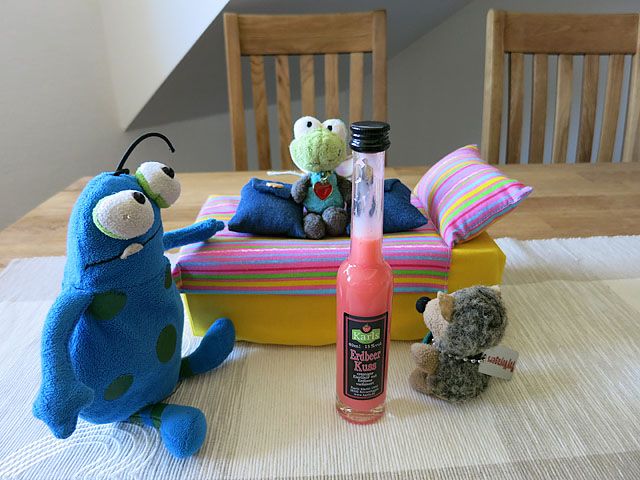 They sing a wonderful birthday song for me.
I blow out the candles.
Then we start the party – we have a beautiful drink and sweets.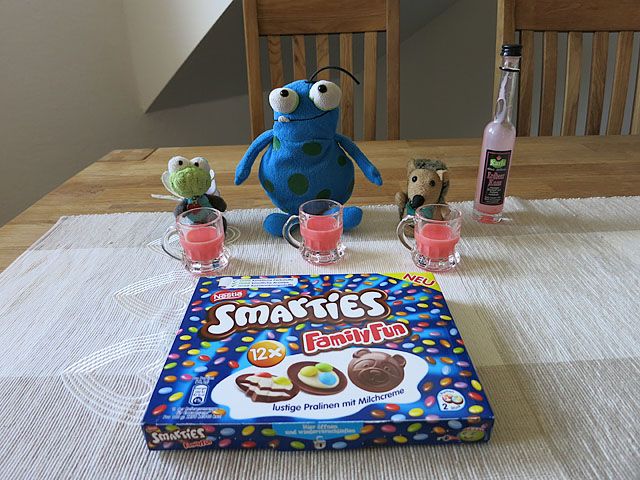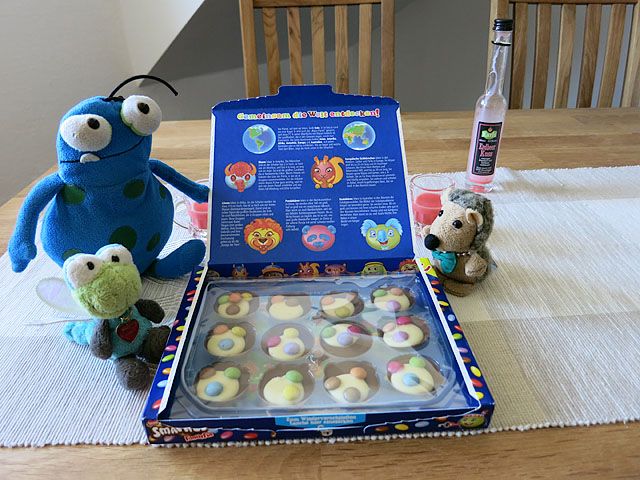 It is yummy!
I am so excited. I will visit my best friend Dicker Kumpel next week and stay with him for a long time. Yours Murph
---