Ich arbeite gerade hart an der Gestaltung meiner Seite hier. Kommt immer mal wieder vorbei und schaut nach, wie weit ich gekommen bin.
Hey - falls Ihr meint, daß ich ein fauler Alien bin - schaut mal die nächsten Fotos an...
This afternoon was a special one. I didn't walk through the beautiful countryside of Suelfeld, play with the other TVs or watch television. No, I did one of my missions: I went into a gym to lift weights.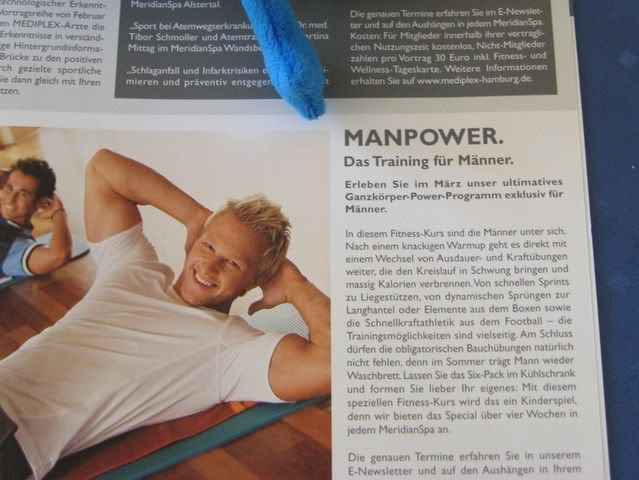 After driving to Rikes Gym in Hamburg I was there – behind this window are the apparatus.
Oh, Mum, that was so exiting! Now I was into the gym with all the fitness equipment!
Which one should I take? Did I work with the legpress? … no, that's too easy, I wanted to practise my arms!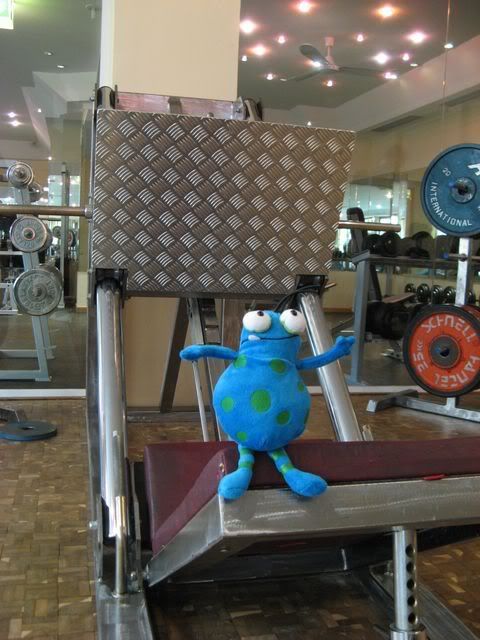 Now I looked for long-dumbbells – should I take the fixed …
… or one of the movable dumbbells?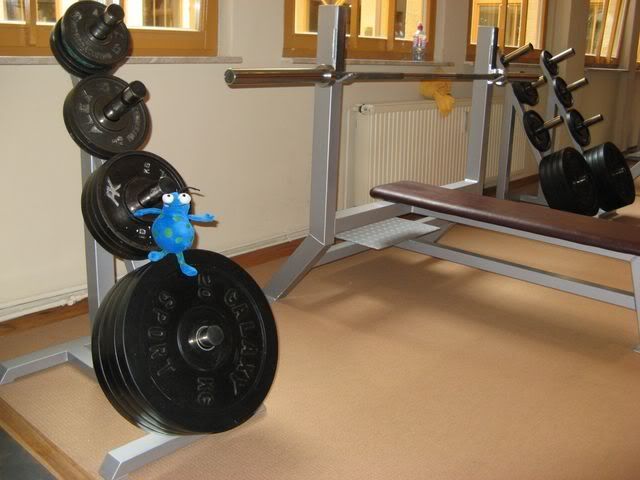 Just as well I could take one of these beautiful short-dumbbells!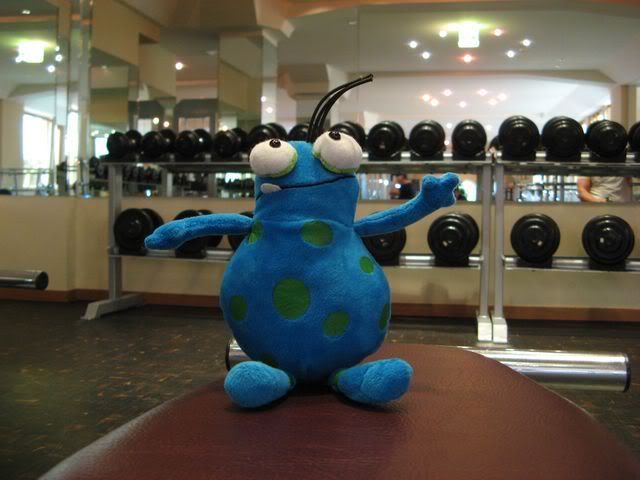 After thinking for a short time I decided for a 35 kg = 77 lb short-dumbbell.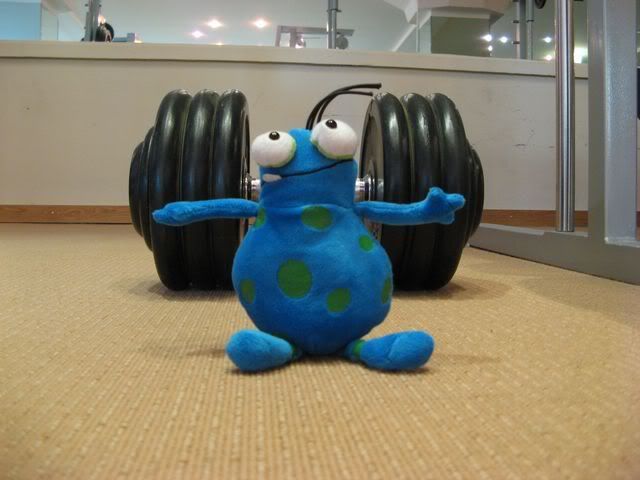 Mum, 35 kg or 77 lb are very, very heavy! I lifted the dumbbell for you!!
After that sporting afternoon I was happy to lie in the garden doing nothing!