Hello from Poland,
we made a nice trip this week-end. And the best thing was that we took the plane! Here you see me waiting for the plane. This was the one we took.
Look, we were high in the air - and I saw the ground and some clouds.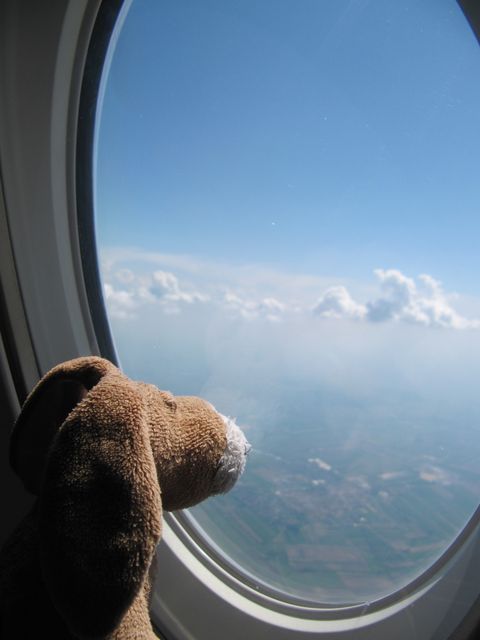 Later we had more clouds.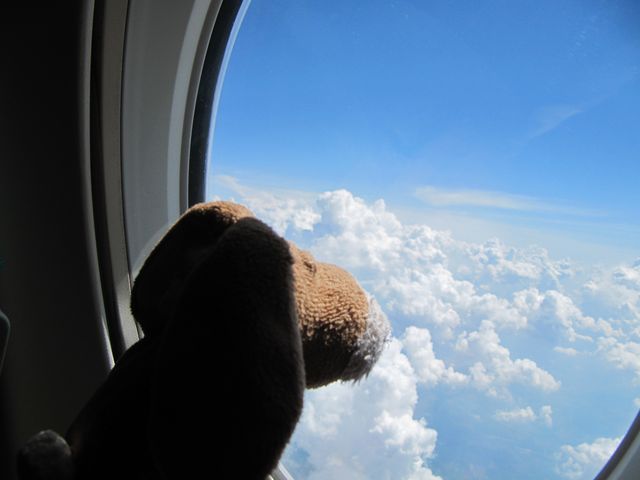 We arrived in Krakow in Poland. We walked in the old city and saw this nice gate.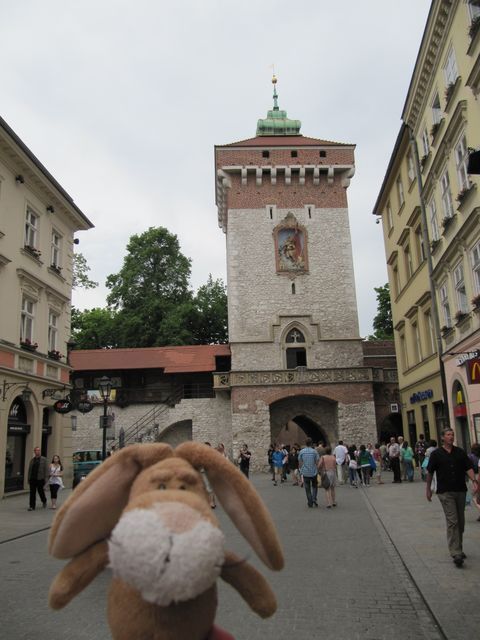 I played in the miniature.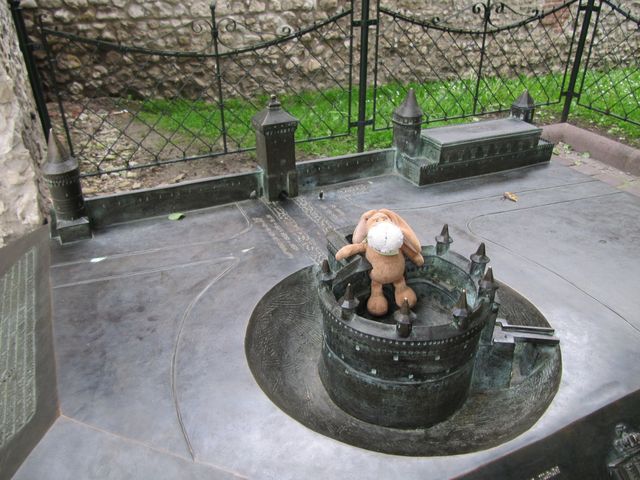 This is a Part of the old City Wall.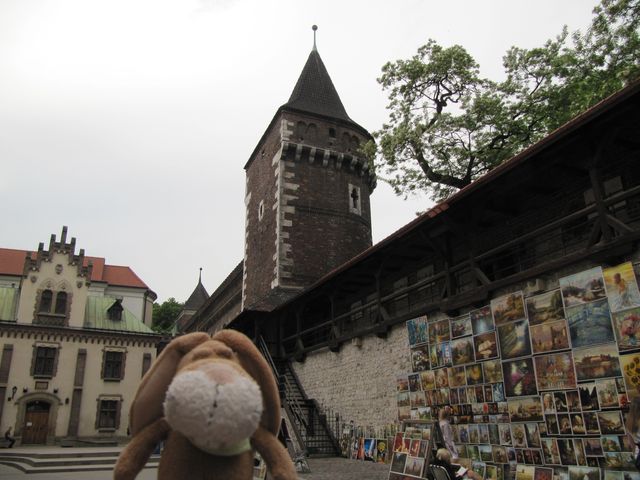 We will see more in the next days. Bye Dicker Kumpel
Hi again,
We visited the Wawel Royal Castle today. It is situated on a hill next to the Vistuala River. On the way to the Castle we passed this wonderful church.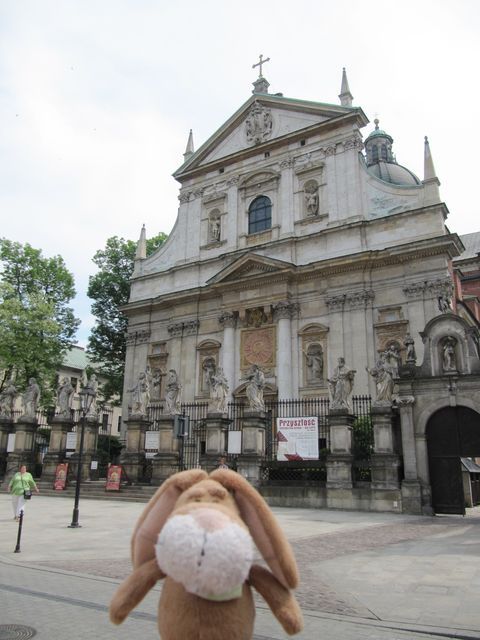 You see a part of the Castle behind me. It was a very steep way.
We had a nice view over the River.
And when I turned I had this tower behind me.
Religion is important in Poland - and I saw the momument for the pope John Paul II.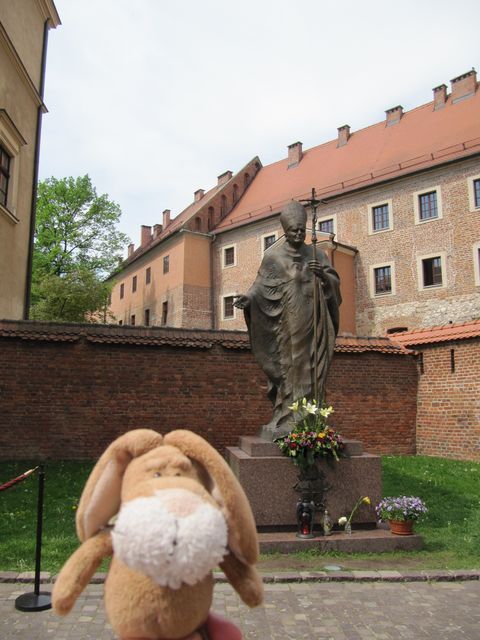 There was a big cathedral on the hill.
When we walked down to the river, we saw this big dragon. He was really scary! But no problem for me - I am a brave bunny!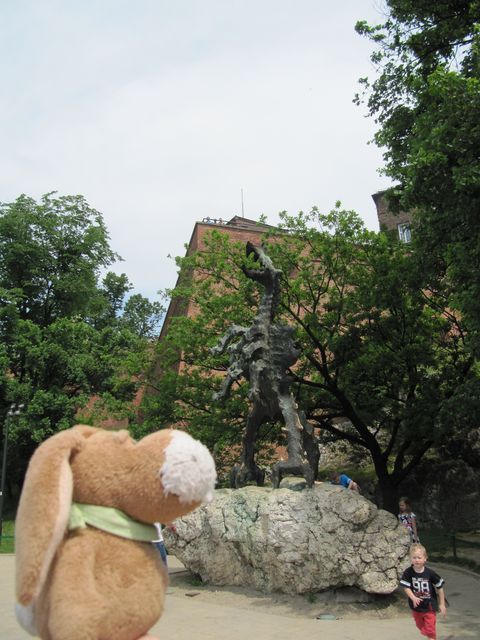 Tomorrow we will make a boat trip, this will be fun, I hope. Love Dicker Kumpel
Hello friends,
on Sunday we made our promised trip on a boat. It was so great. Can you remember the Castle we saw yesterday? We will see it again. But first you see me on the boat. I had a great place!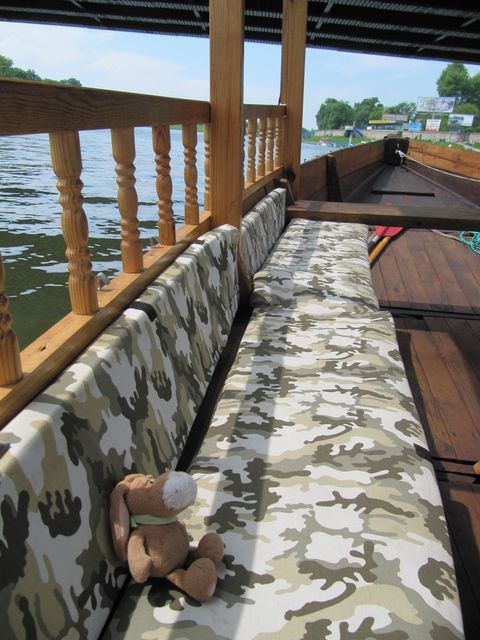 There was a big abbey next to the river.
Then we saw the Castle from the water - it was so nice and big!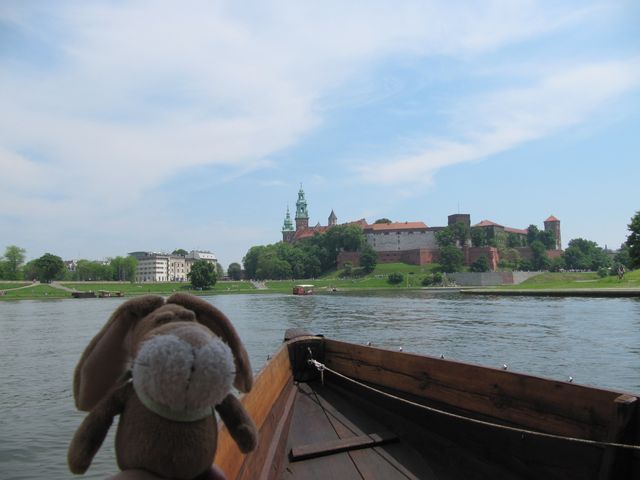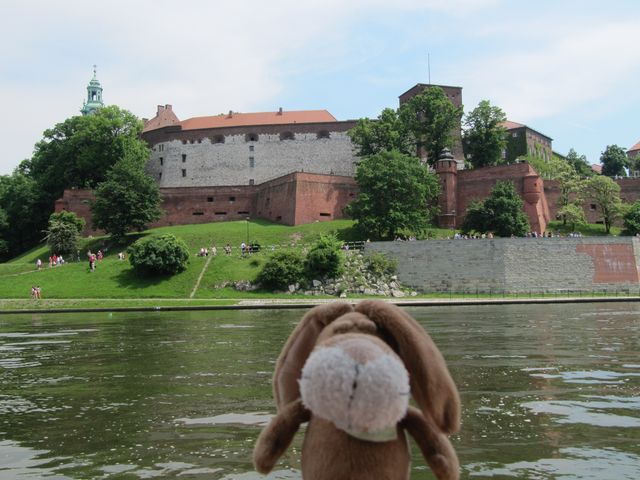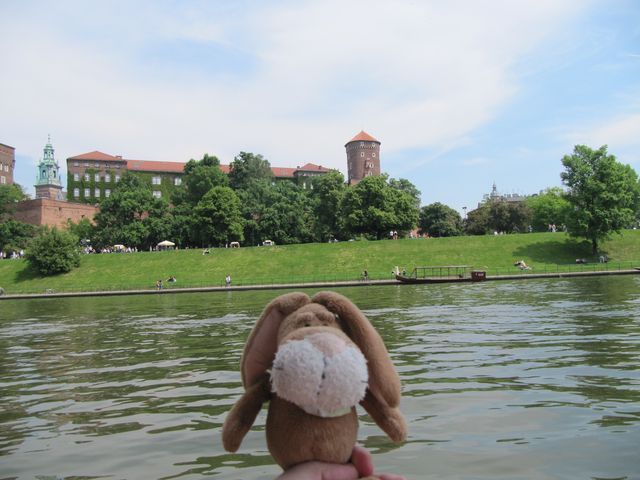 I liked this sailing boat.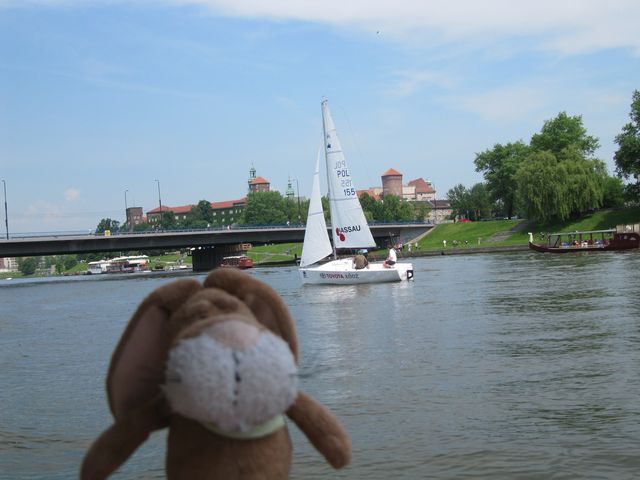 It was a nice boat trip! In the evening we made a walk on the Main Marketplace.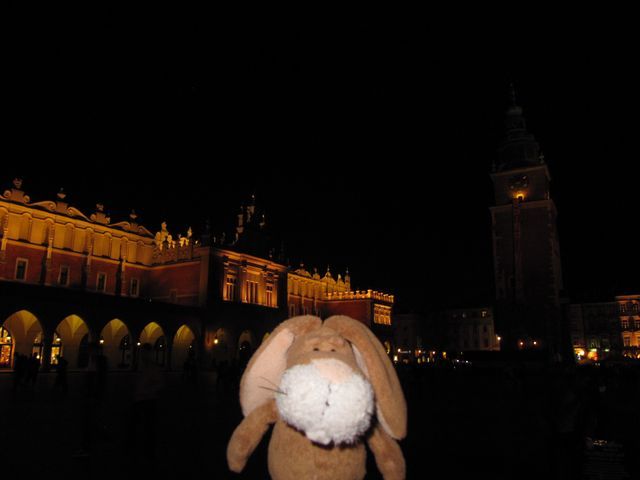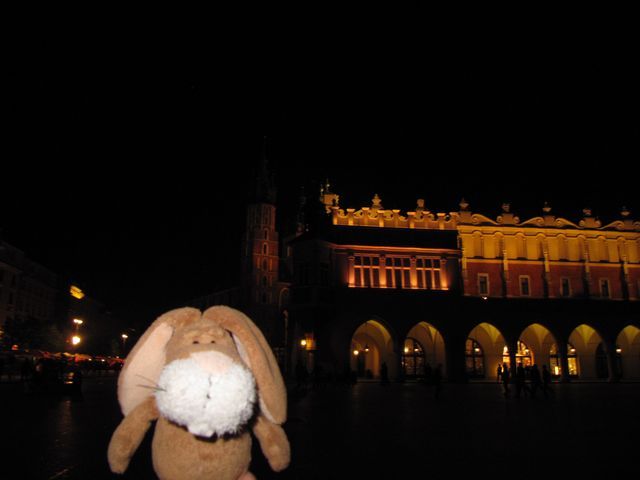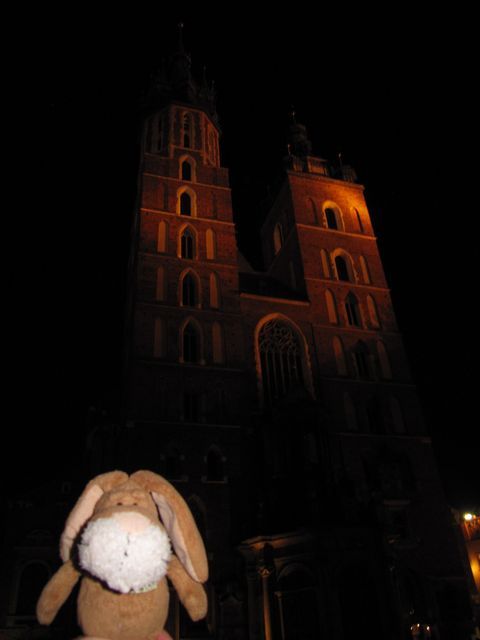 It looked great in the night! Bye yours Dicker Kumpel
Hi Mum,
today was our last day in Krakow. Yesterday we went over the Main Marketplace - but in the night. Now we saw it during the day!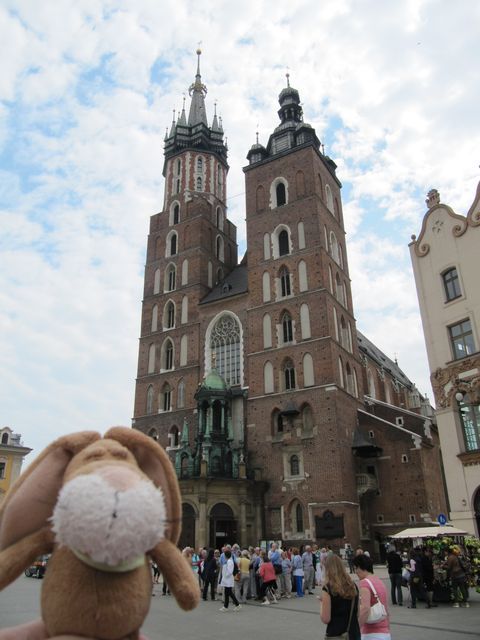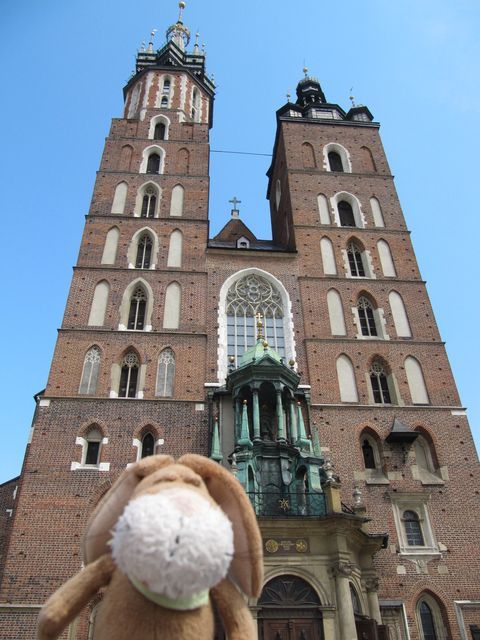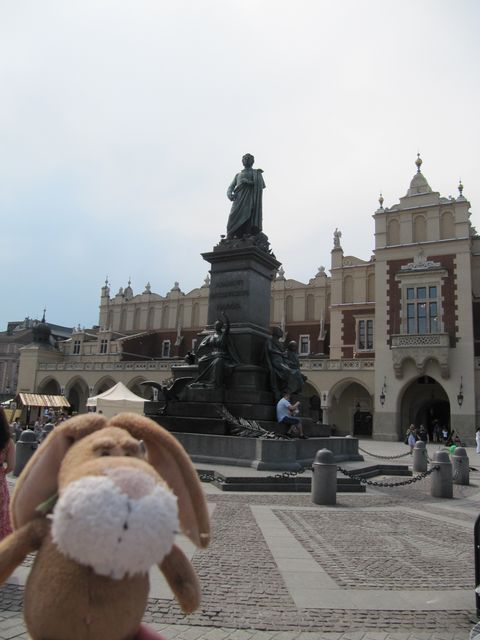 We saw the street with the name of RikeH's friend.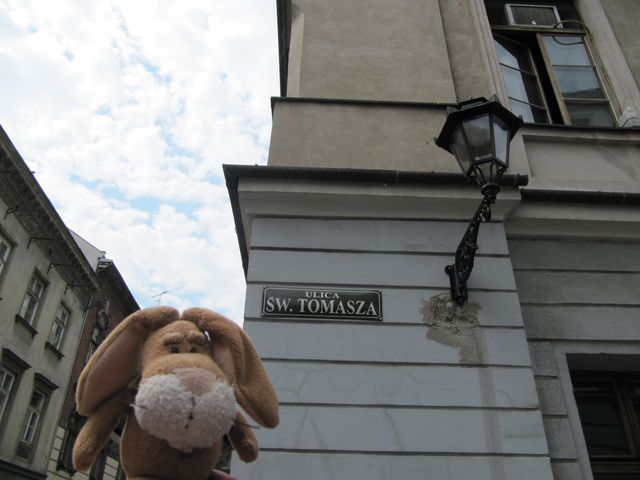 This building looked really big!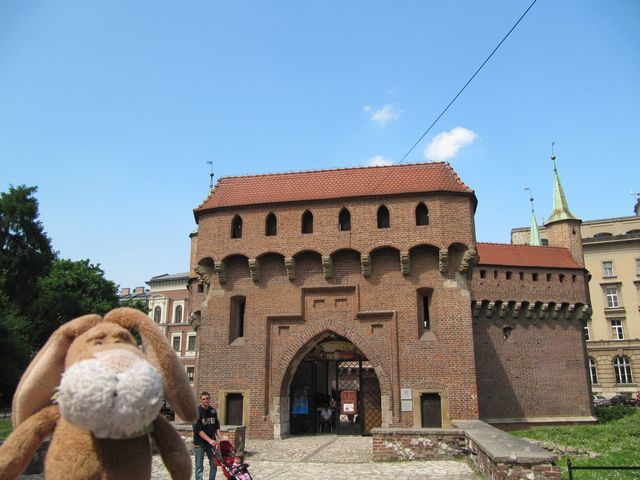 There are wonderful gardens around the city centre. I loved this bridge.
And this fountain was so nice!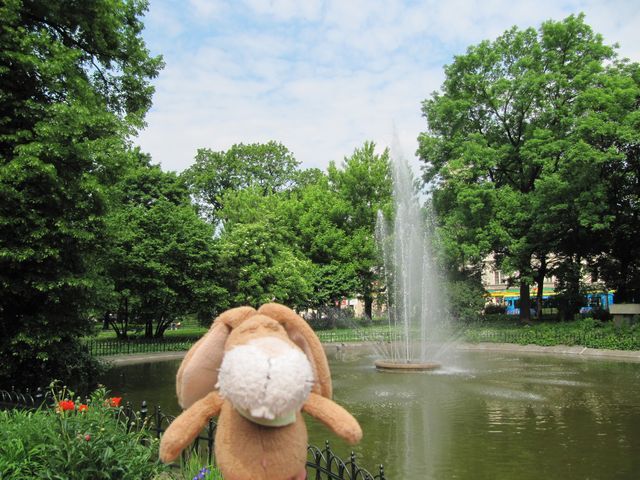 In the afternoon we had to fly back home. I had my own seat!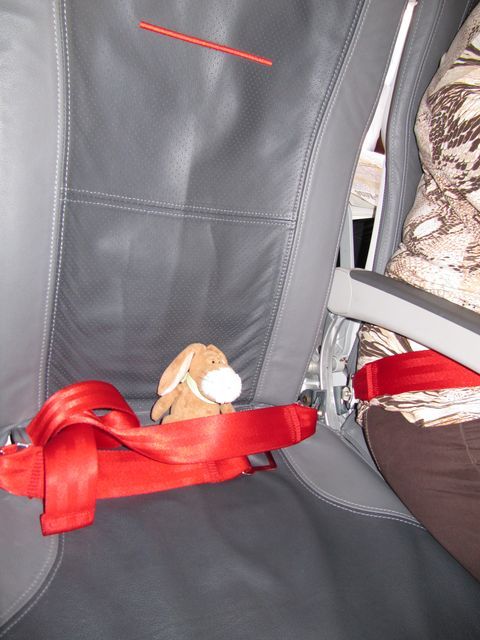 And I found a great place in the car, too.
Love Dicker Kumpel