Happy Birthday Rike!
We celebrated this day with RikeH, of course!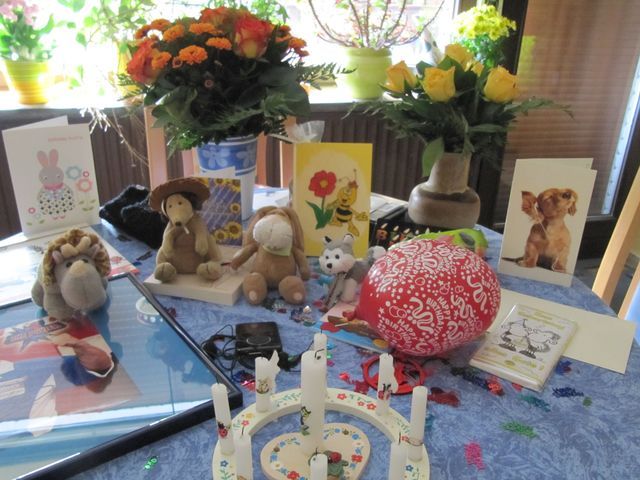 RikeH got this great photo - Phil Taylor!!!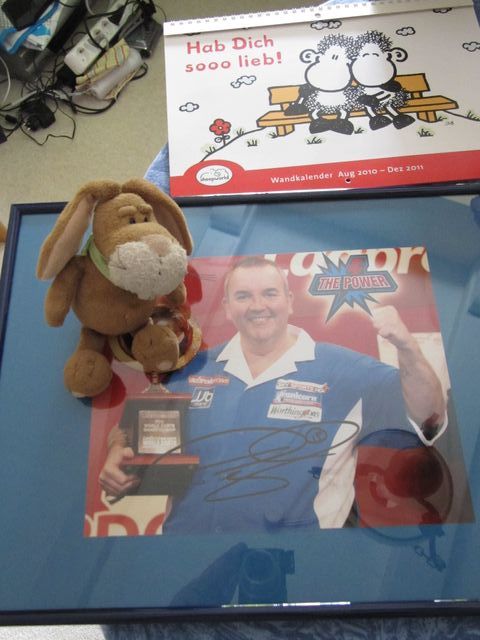 I played with the balloons.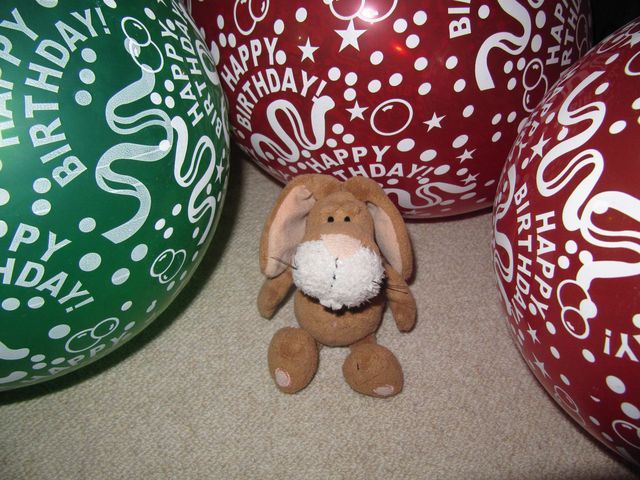 Wonderful flowers!
I heart music with RikeH's new MP3-Player - it sounds great.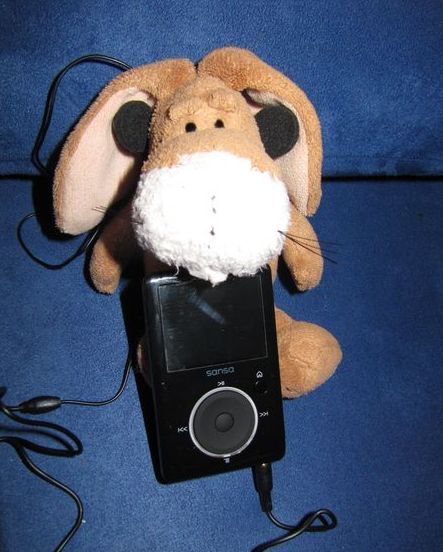 Bye Dicker Kumpel
Jetzt kommt meine tolle Reise durch Vietnam und Kambodscha.
Hello from cold Germany,
imagine that - it is winter in Germany - really cold. We didn't want to make a walk with RikeH, because we are used to high temperatures. But today RikeH told us that it was time to go out. Well - look - how it looked like in Sülfeld. Very snowy.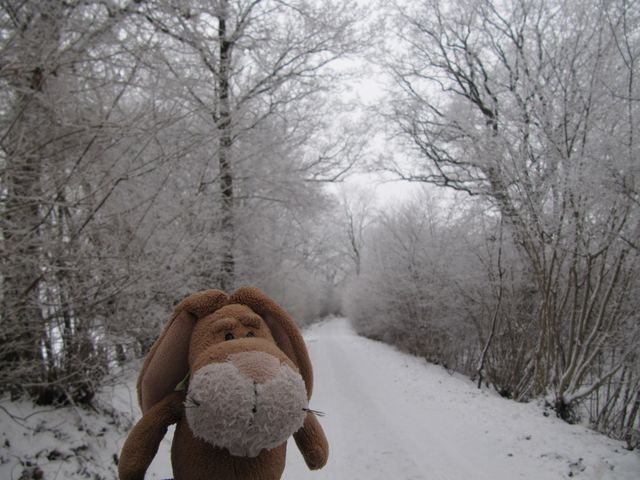 We made a break...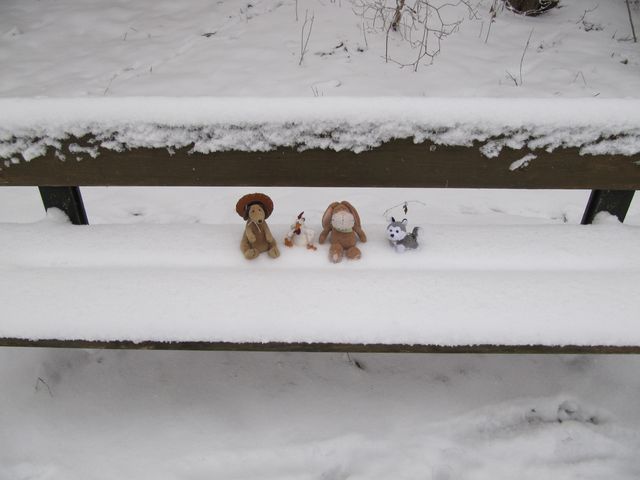 ...but it was very cold - we sat in the snow.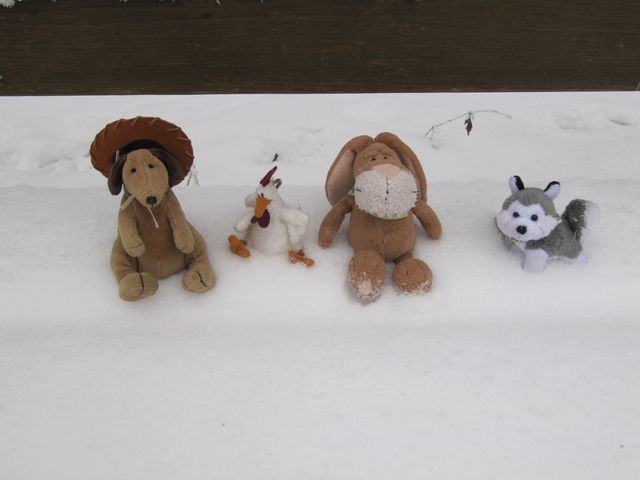 The animals are safe in this place - this is nice.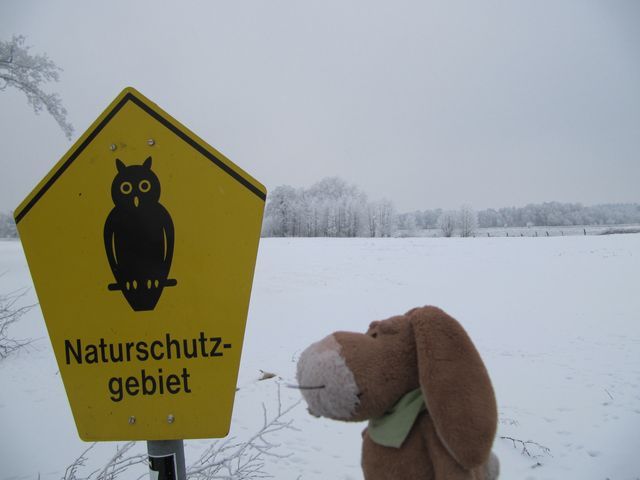 So many snow - where is the sun?
These funny guys stood in front of our house.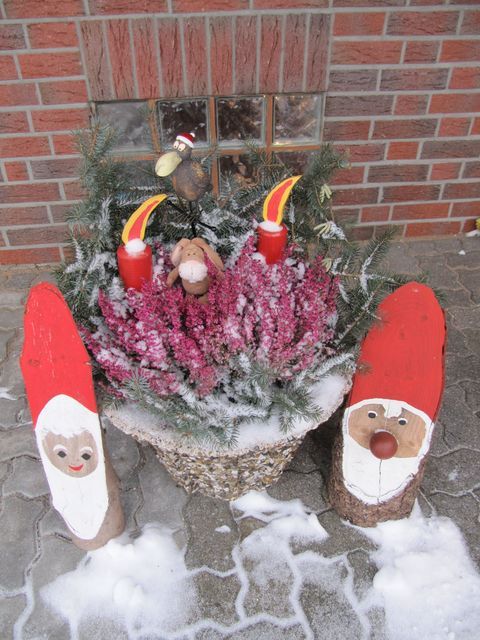 And I found this nice plant in the garden - I love the red fruit on it.
At home we sat in front of the candles - it was so nice - and much warmer than outside.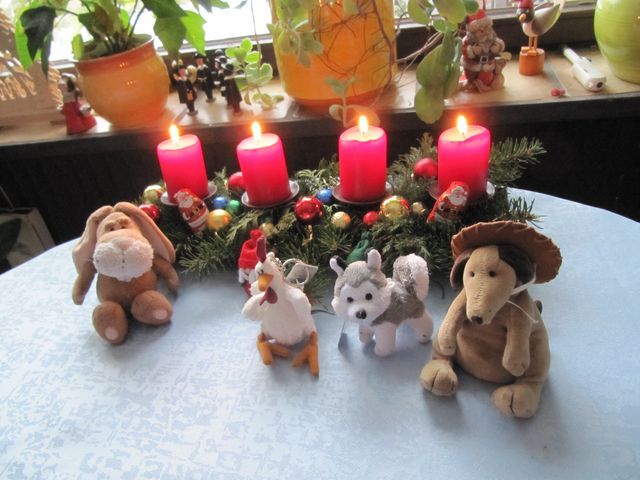 Christmas will come soon - and we will have a tree inside the house again - this is strange. I will write more soon. Love Dicker Kumpel
Merry Christmas, today is the great day - when children and ToyVoyager get their gifts in Germany. So we were very excited. First I played in the Advent wreath.
Look, this is the Christmas Tree of my Grandma.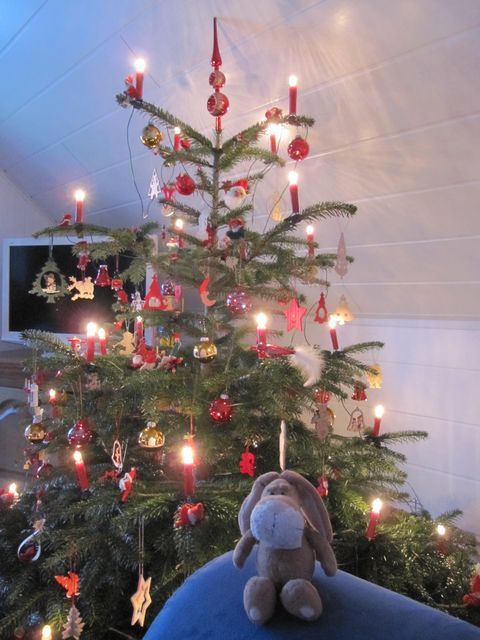 And we ate this delicious muffins.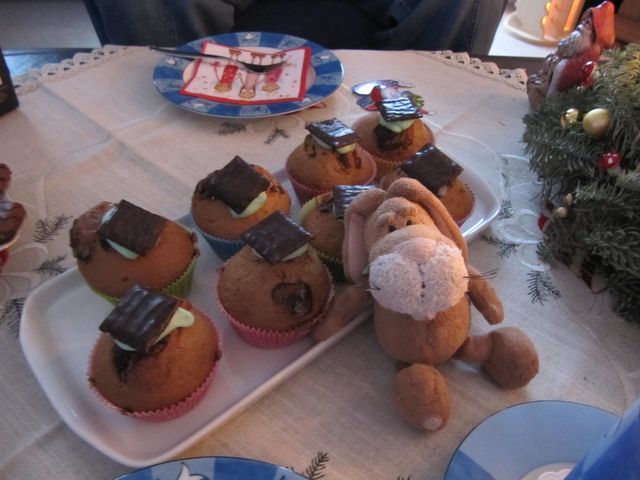 Later it was time to meet Santa Claus! But we learnt that he was very busy - and sent us a really good friend. Rudi, the red-nosed reindeer.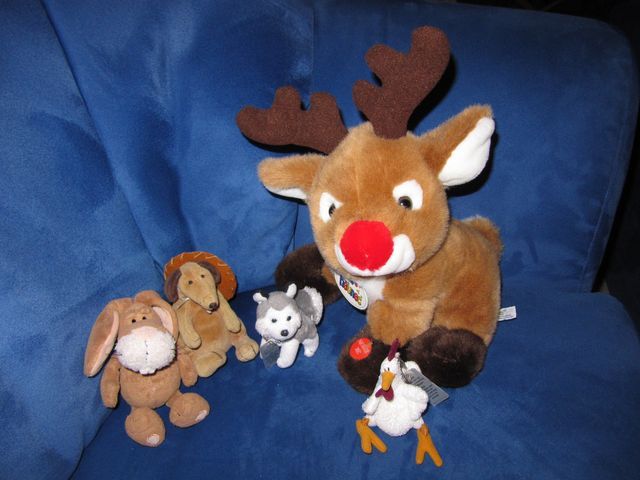 We sang some nice Christmas songs for him.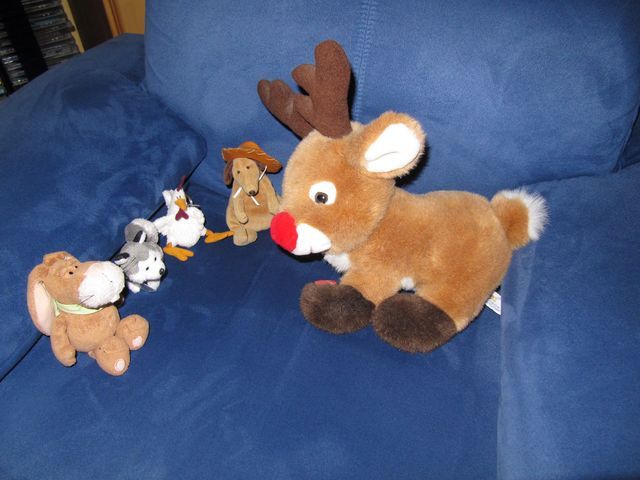 It was a success - and we got our presents!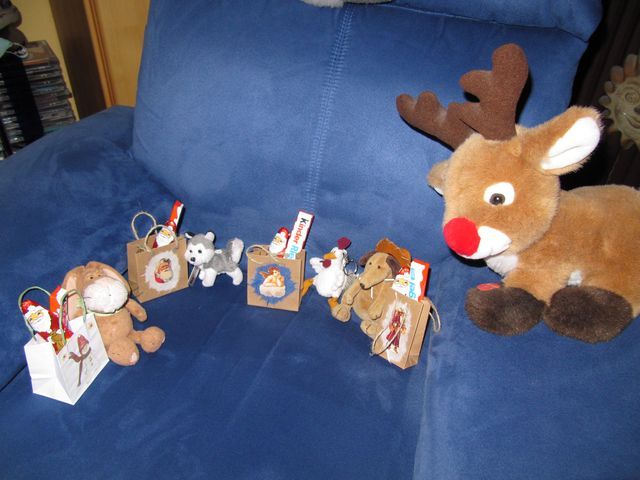 I got wonderful things.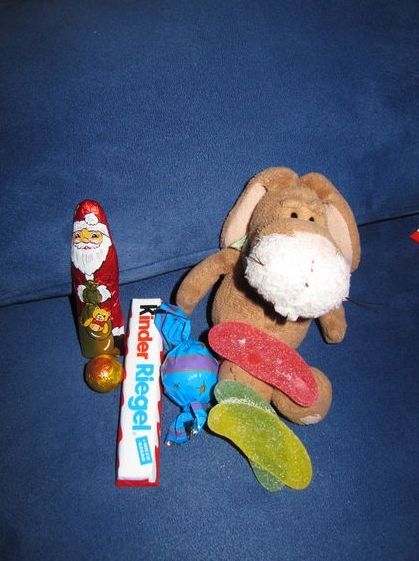 We had such a great time!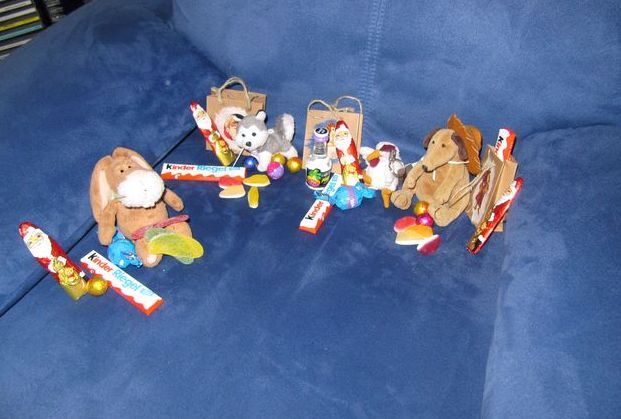 I hope that you all had a great Christmas, too. Bye Dicker Kumpel
Hi friends,
some nice news - Murph came to visit us on the 26th of December - and his guests Frankie and Hoots arrived too, they will stay here for some more days with us.
They brought some gifts for us - what a surprise.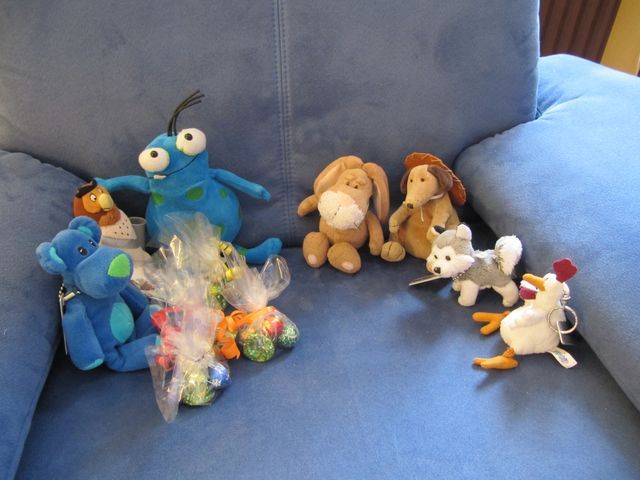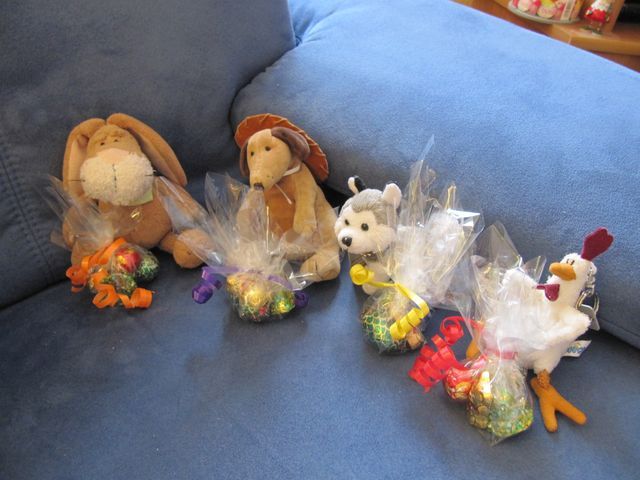 We played in the Christmas Tree. Can you see me?
We talked a lot - then Murph told us that he will leave us, to spend some more time with Bine and Holgi. We gave him a big hug.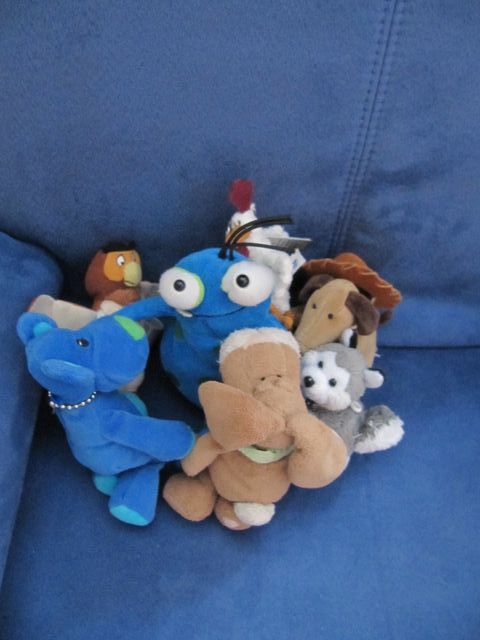 Today we heart someone knocking at the door. It is Archer. He came all the way from Shanghai and starts his life as a ToyVoyager here in Germany. Of course I gave him a warm welcome. He helped me to complete one of my life missions - he is the 5th bunny visiting me.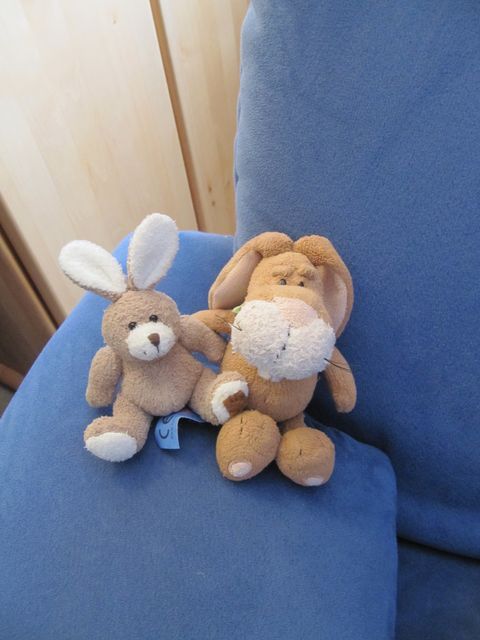 Then I introduced him to the others.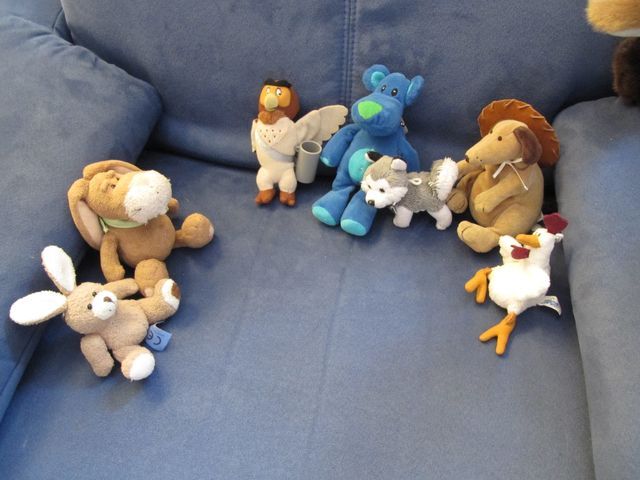 We told him a lot about our adventures. I wish all of you a good start in the Year 2011. Love Dicker Kumpel