Hello Mum,
I am on a Cruise-Ship. It is the MS Artania – and here you see my cabin.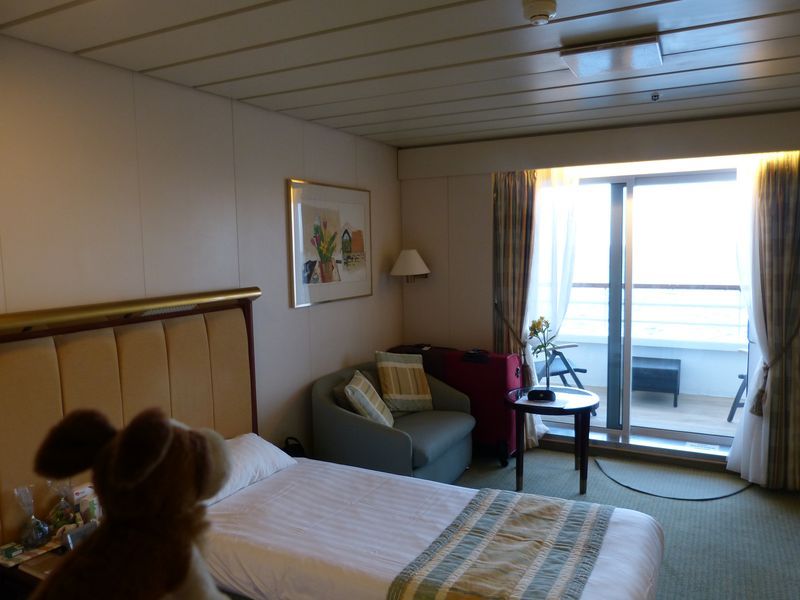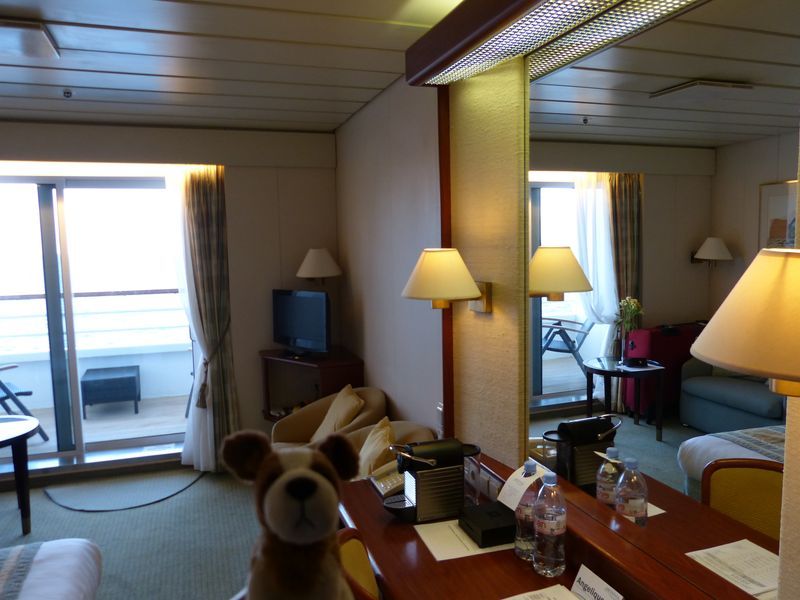 Today was an important day – Poseidon came onto the ship, because we crossed the Arctic Circle. He was the man in green on the balcony. Some of his friends came too – strange people.
Many of the humans went there to get a 'Polartaufe'– polar christening – we didn't want it.
But I received this certificate that I crossed the Arctic Circle!
Yours Buderus
Hello Mum,
We arrived in the morning in Tromsö, the sky was grey, but I was sure that it would be better later this day.
There was an icebreaker, but fortunately we didn't need it.
Later that morning we went to the botanical garden of Tromsö. There were many beautiful flowers from different mountain regions of the world.
This one was really big.
And this one was really blue.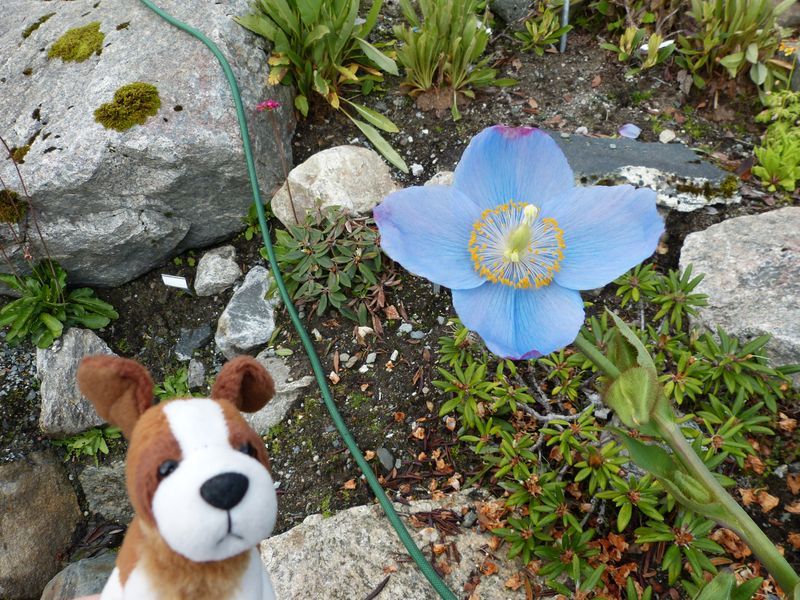 I found a small waterfall.
And a lovely lake.
Do you know this cotton grass?
In the afternoon we went onto a hill and had great views over the city and the surroundings.
This was funny!
Another view to other mountains.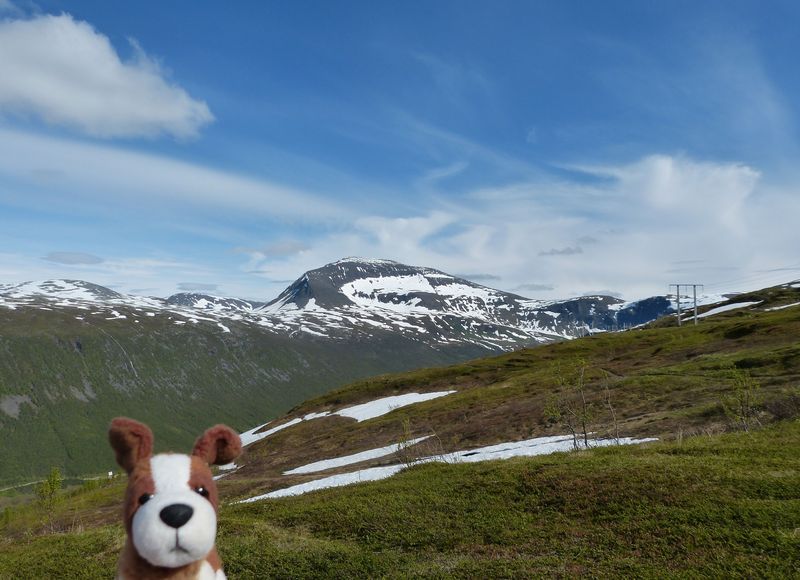 Our last stop was at this wonderful church, called Eismeerkathedrale – Arctic Cathedral.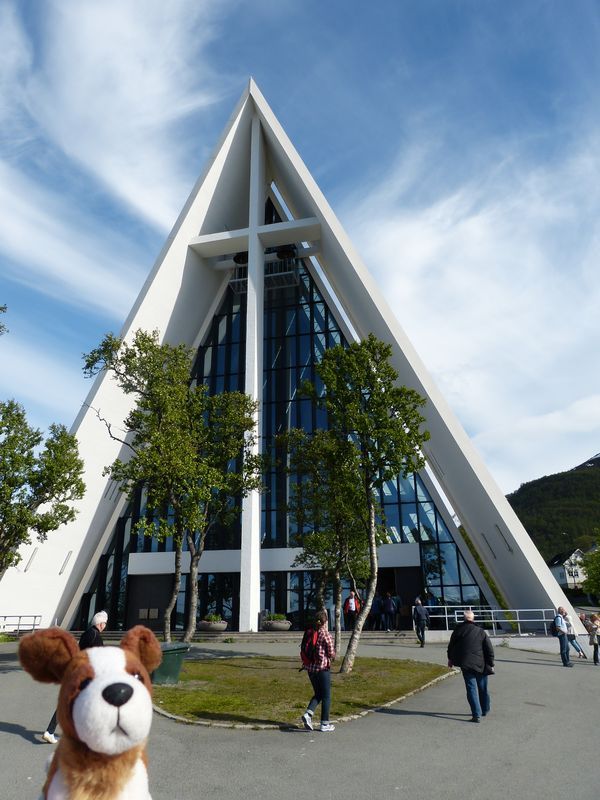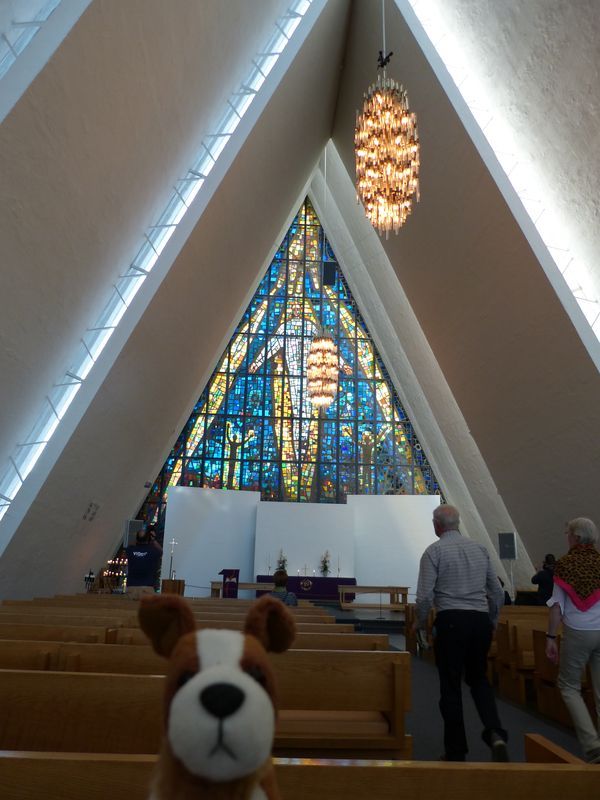 What a wonderful day!
Yours Buderus
Hello Mum,
We spent a day on the sea and today we arrived in Spitzbergen – and visited the Magdalenenfjord – a great place.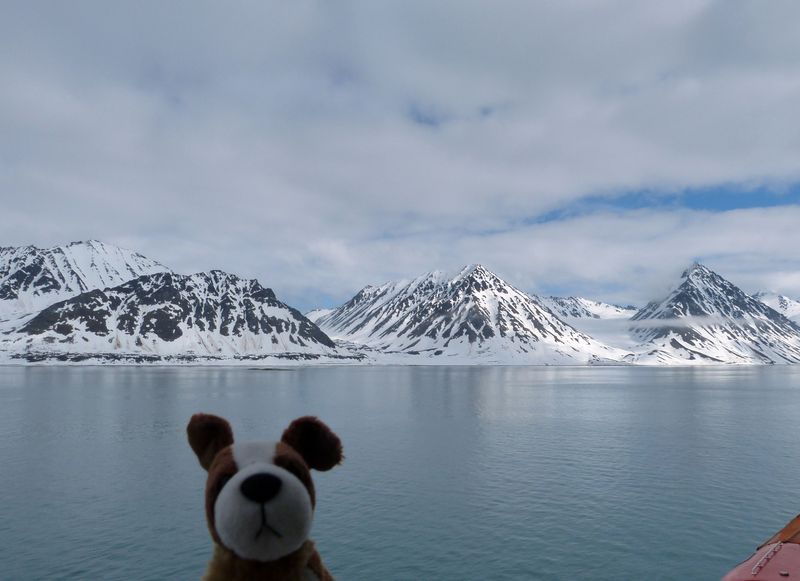 There was a big glacier behind me.
A few minutes later the sun came out – and it even looked better here.
The sky, the mountains, and the glacier – everything looked great!
We couldn't stop taking photos.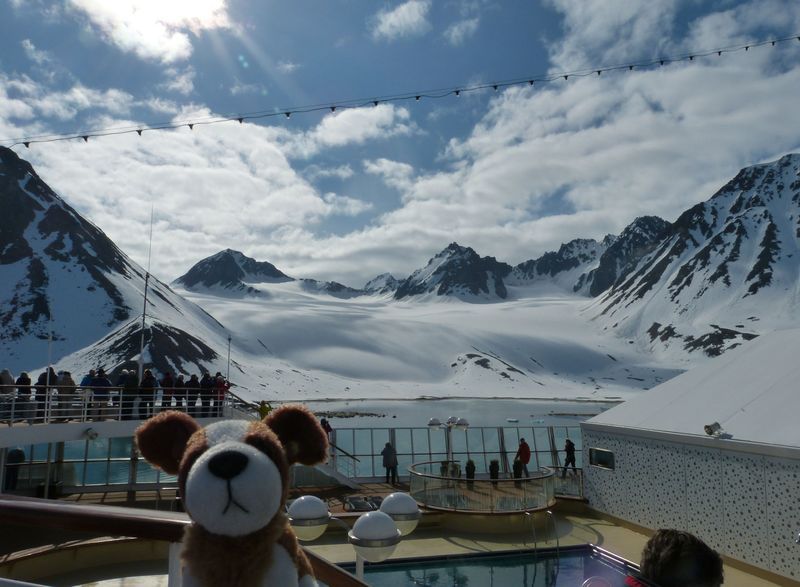 After two hours we left the fjord.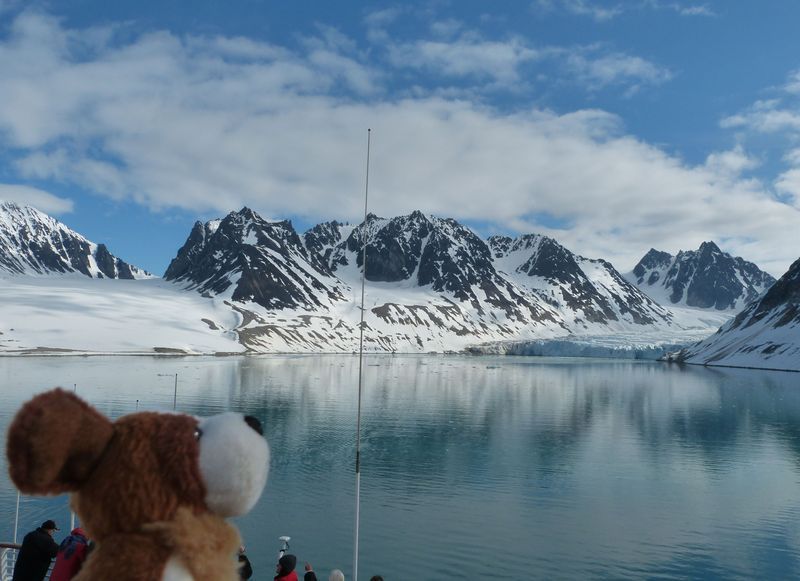 I went onto our balcony and had great views there, too.
Goodbye Magdalenenfjord.
Yours Buderus